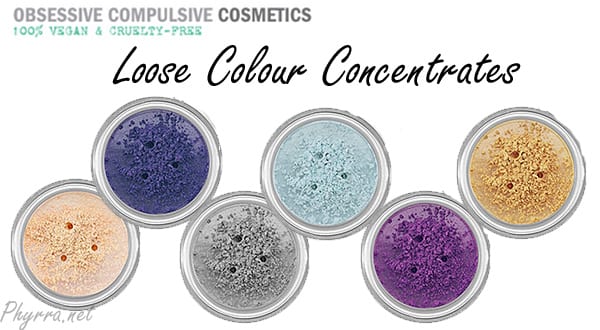 I can't believe I've never shared my Obsessive Compulsive Cosmetics Loose Colour Concentrates with you. OCC Loose Colour Concentrates are basically finely milled loose pigments. Currently Loose Colour Concentrates come in 39 different shades, some are exclusive to OCC's website.
Obsessive Compulsive Cosmetics Loose Color Concentrates
OCC recommends that you use these with Skin Primer (their multi-purpose face and eye primer) on the eyes. They can also be mixed with Clear lip tar for unique lip looks.
Obsessive Compulsive Cosmetics is cruelty free and vegan.
Price
$14 for .09 oz / 2.5 g
Availability
OCCMakeup.com, Sephora
All swatches are on Too Faced Shadow Insurance.

Curved Sky
white with iridescent blue-violet sheen.
I love this shade in particular for a browbone highlight.


Obscure
white with turquoise blue-green-gold iridescence
This is pretty. It definitely leans green.


Oberon
white with pink iridescence
I love these type of shades for highlights at the inner corner or to layer over other shades.


Fae
pink glitter with green-gold iridescence (as this is a glitter, it's not meant for use in the immediate eye area)
I've never used this. I'm not really sure how to use it, maybe on the lips? It's pretty to look at.


Twirl
pale peach with pink shimmer
This is gorgeous as a lid shade because it really glows.


Hum
peachy orange with pink shimmer
This is a fun, summery shade.


Flicker
light beige with gold shimmer
I love this gold.


Dope
metallic golden beige with bronze tones
Very pretty orangey bronze.


Smote
slightly smoky brown with silver shimmer
This reads as a reddish brown to me with silver threaded through it.


Jubilee
baby blue with turquoise blue-green-gold iridescence
I love this color as a lid shade! It's more pigmented than Obscure and has more blue tones to it.


Technoir
deepened navy on a charcoal base
Pretty deep navy blue with purple shimmer.

Infliction
iridescent pink on a grey base
This reminds me a bit of MAC Vex, but the pink iridescence is much stronger.


Ironic
deep grey with silver and gold iridescence
I love how this deep grey has silver and gold iridescence to it.


Wasabi
vibrant chartreuse with slight gold iridescence
I love love love this color! It's such a beautiful bright shade.


Bitmap
golden green
Sort of a pale golden green.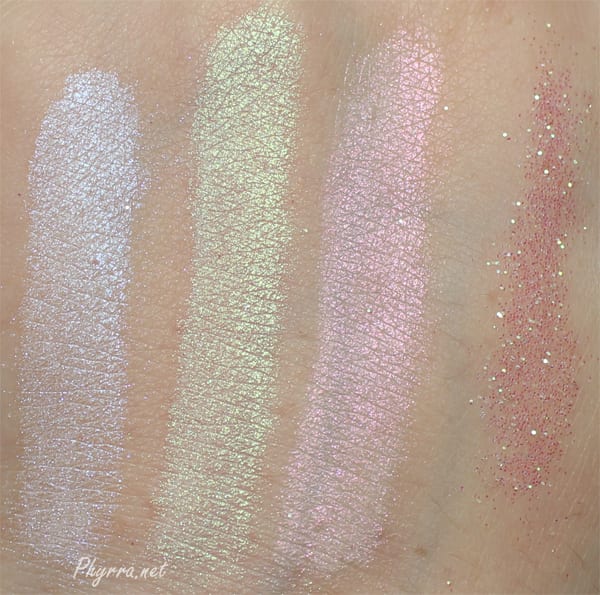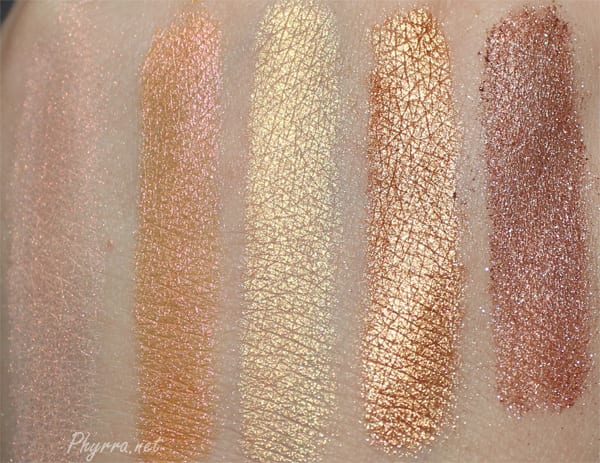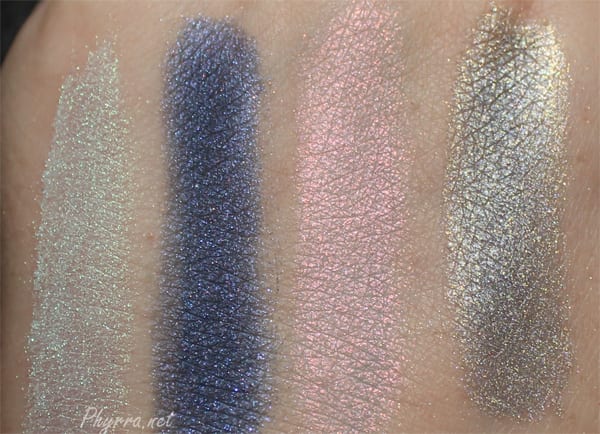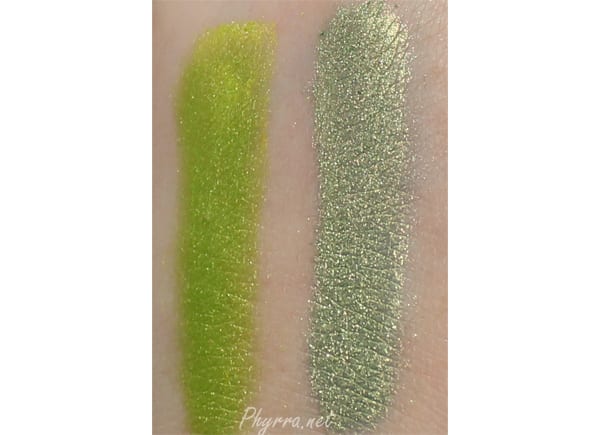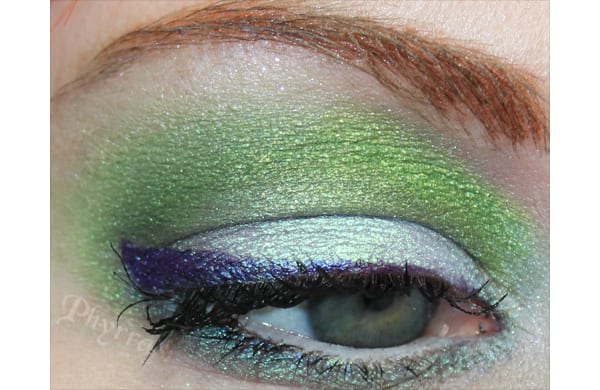 While you can certainly use OCC Skin Prime as eyeshadow primer, I've also used sticky bases.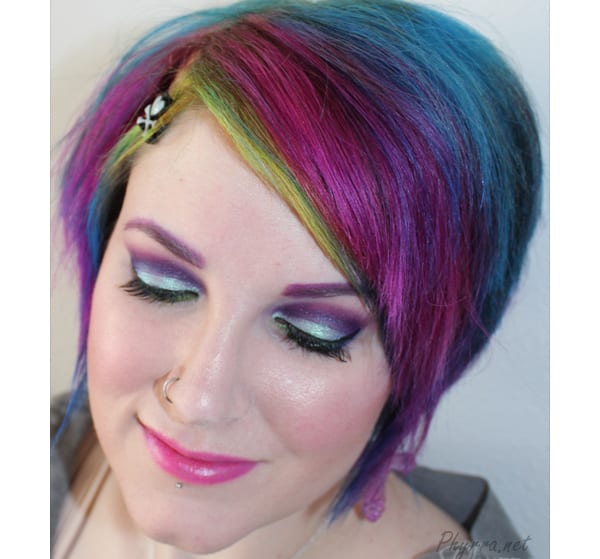 And of course, normal primers like TFSI work great, too.
For me, these wear all day on primer. I love that OCC has several duochrome shades, as duos are great on the lid.
Jubilee is probably my favorite of all the shades I own, though it's a close tie with Wasabi. I really adore Curved Sky for a highlight or to layer on top of another color on the center of the lid. I like Ironic for a wash on the lid and crease because of the complexity of the shimmer.
Oberon and Obscure make fun pops at the inner corner. Try Twirl or Hum on the lid to open up the eyes. You could try Flicker on the lid with Ironic in the crease for an unusual combination. Technoir is pretty as a liner or outer corner shade.
Which shades do you like best?
Last Updated on