I've said before that I felt like Nyx Black Label Lipstick in Hot Pink was a very close dupe for MAC Candy Yum-Yum. I wanted to show you the two colors side by side today with pictures taken from my new camera. To me, the colors are very close. The finish is different, as Candy Yum-Yum is matte and Hot Pink is more of a creamy, shiny finish. Hot Pink looks like it is a hair darker in certain lighting. But to me, they're very, very close.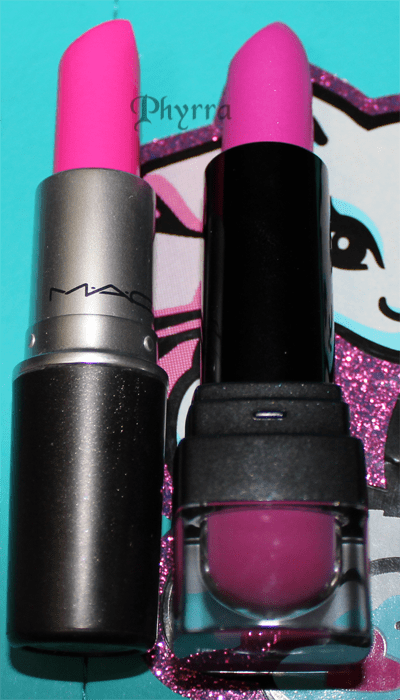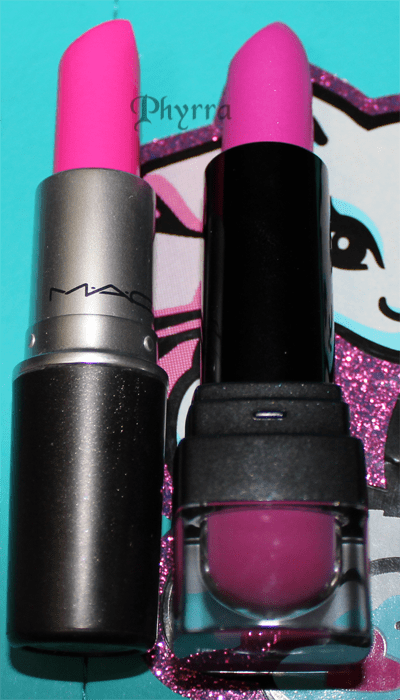 See? In the tube, Candy Yum-Yum looks a tad bit brighter, Hot Pink a little darker. Both are retina burning bright shades.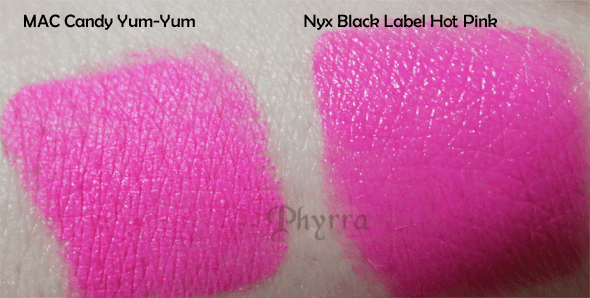 For all of these images MAC Candy Yum-Yum is on the left and Nyx Black Label Hot Pink is on the right.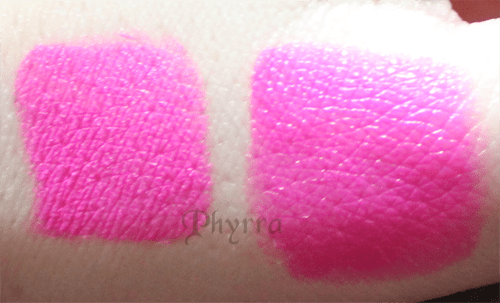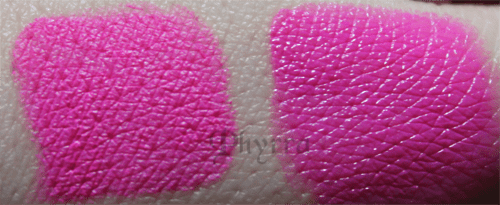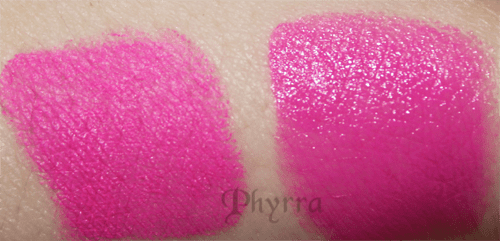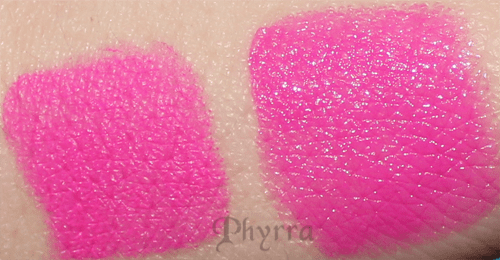 MAC Candy Yum-Yum was LE and cost $14.50. It also sold out in the blink of an eye.
Nyx Black Label Hot Pink is not LE and cost $7.25.
I did some quick lip swatches with no lipliner and no base. I used MAC Candy Yum-Yum on top and Nyx Black Label Hot Pink on bottom.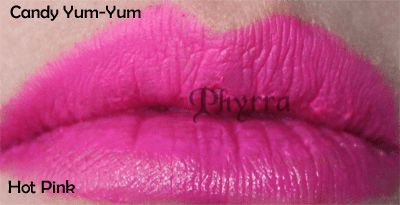 No flash, natural light.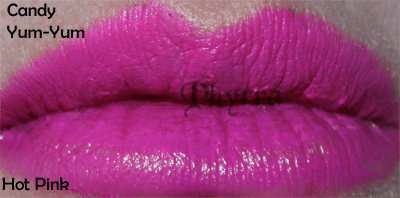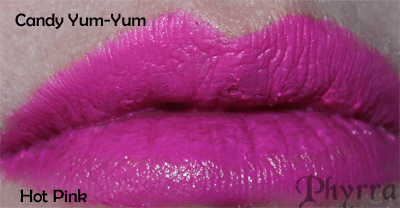 To me, these colors are close enough to be dupes. I know that for some the difference in texture is a deal breaker, as is the fact that in certain light Hot Pink appears a touch darker than Candy Yum-Yum.
My Pros for Candy Yum-Yum
Matte finish
Bright
Smells like vanilla
Sleek packaging
My Cons for Candy Yum-Yum
Limited Edition
Hard to Find
Drying on the lips
Twice the price of the Nyx lipstick
My Pros for Nyx Black Label Hot Pink
Moisturizing and creamy on the lips
Smells like candy, maybe Laffy Taffy?
Half the price of MAC
Not Limited Edition
Easy to find
Cruelty-free company
My Cons for Nyx Black Label Hot Pink
Slightly bulky packaging
What do you think of seeing these two shades side by side? Which do you prefer?
Products purchased by me. All opinions are my own.