Recently I purchased more of the Makeup Geek Colors. I've been consistently impressed with their colors and their quality. The pigmentation is great. They're very smooth. They're cruelty-free. They're only $5.99, so very affordable too.
Some of their shades are comparable to MAC colors, so if you've been looking for MAC shades but been put off by the price of MAC or loose indie shadows, these are a great pressed alternative.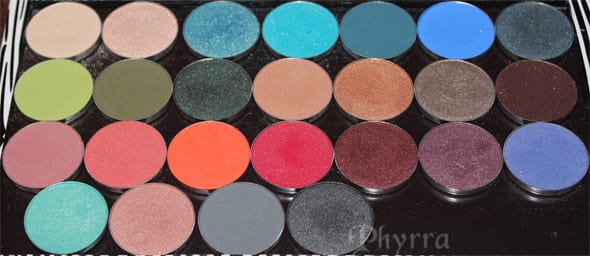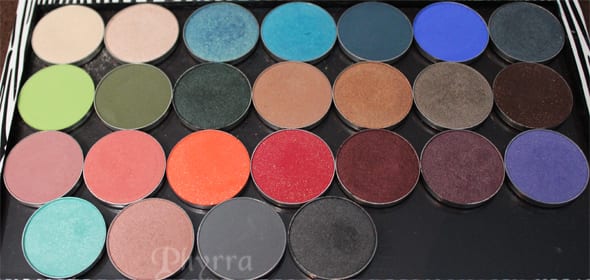 Above is all of my Makeup Geek shadows in a Z-palette. I've got like 2 non MUG shadows in there: MAC Aquadisiac and Stars Makeup Haven Metro.

Here are the three shades that I just purchased.
Cinderella is supposed to be like MAC Jest, which I have and loved. I like the finish / tone of Cinderella better, but both are really nice peach shades.
Stealth is supposed to be similar to MAC Print. I don't own it but I've always wanted it. It's a really nice grey matte shade.
Galaxy is supposed to be similar to MAC Charred. It's a deep gunmetal grey with sparkle. I love it.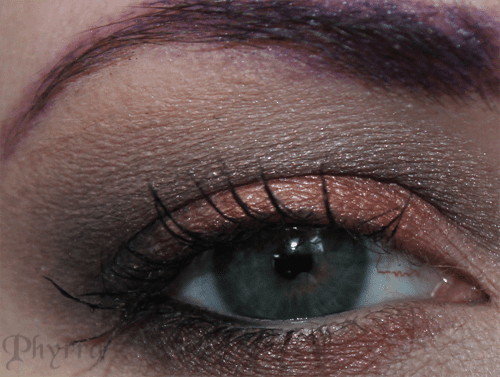 I recently did a video tutorial with Cinderella and Galaxy. I used Cinderella on my lid and lower lash line. I used Galaxy on the outer corner of the lid, the outer lower lash line and the crease. I added a touch of Moondust to the upper crease.
And of course, I swatched a bunch of shades together for you.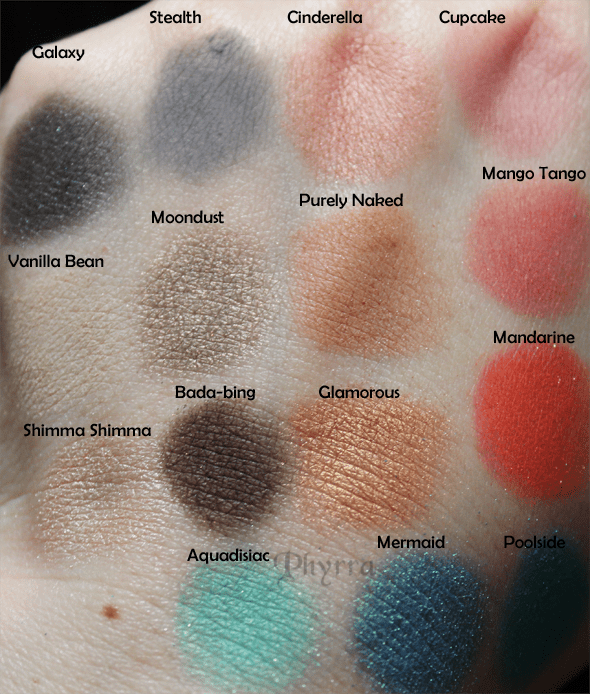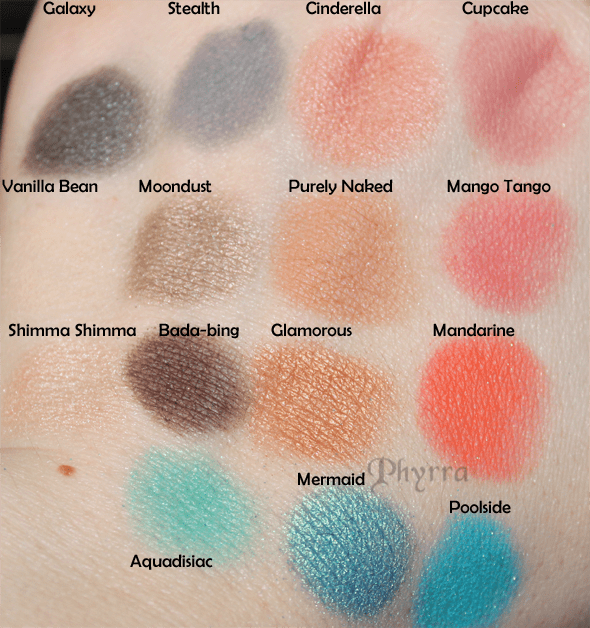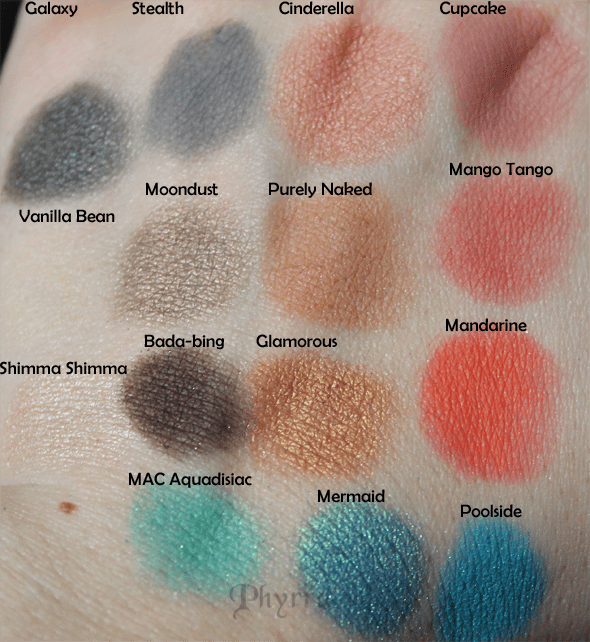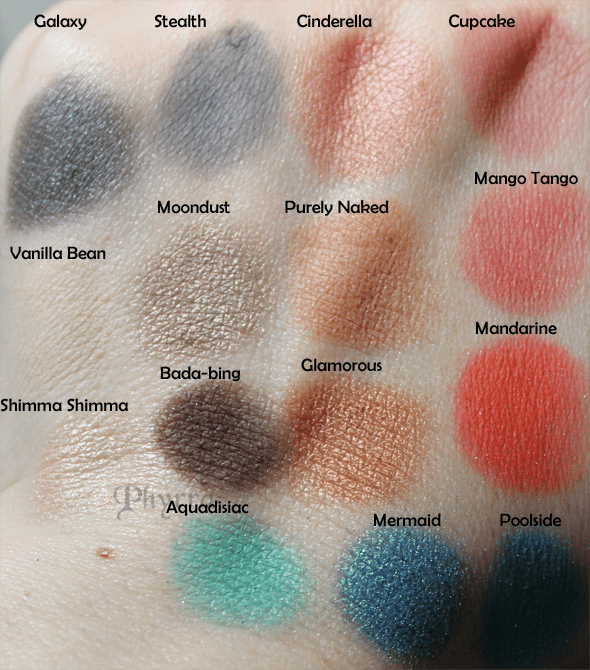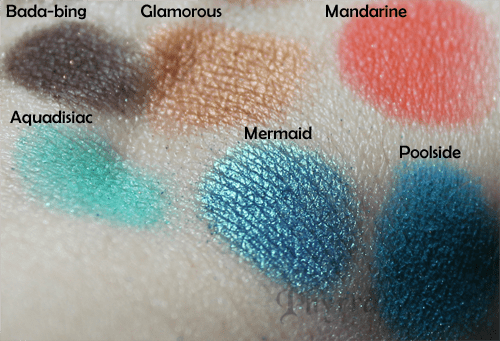 One thing I noticed is that MUG Mermaid seems similar to UD Shattered, only Mermaid has stronger blue tones.
Anyway, I love Makeup Geek shadows. I'm glad I purchased these 3 shades. I know they've come out with more new shades recently, too. Pixie Dust looks like my kind of green.
Cinderella is really a great peach shade and I love how it looks on me. Galaxy is a lot of fun too. I can't wait to try out Stealth.
Have you tried Makeup Geek Shadows yet? What colors are calling your name?
Some products purchased by me. Some products sent for consideration. All opinions are my own.
Last Updated on