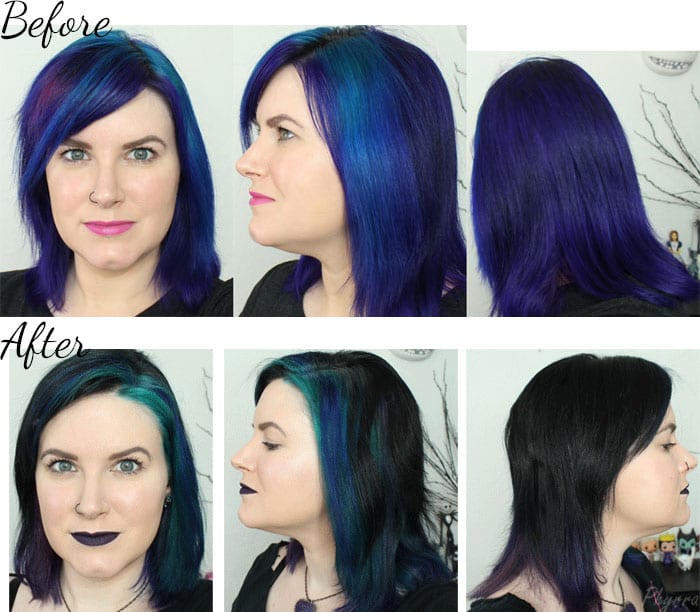 Today I've got fabulous new hair with Christian at iStyleXG. So a few months ago, I was scrolling through the Pravana tag on Instagram and I found this amazing hair stylist doing beautiful work with Pravana right here in Tampa. I couldn't believe that he was here – in Tampa! And he was using Pravana! I decided to make an appointment and got a consult on my hair. I took my hair inspiration with me and we talked. Christian loved the idea so we set up an appointment for the color.
New Hair with Christian at iStyleXG
While I most certainly love the salon that I've been going to for 7+ years, the fact is, they're a Redken / Pureology Salon and they don't offer Pravana color. iStyleXG is a Paul Mitchell salon. Paul Mitchell is on Leaping Bunny's Cruelty Free list. They also pulled out of China when China changed its laws to make companies test in 2012, so I've got a lot of respect for Paul Mitchell and their products.
For the before and after photos, I'm wearing the exact same tinted moisturizer – Too Faced Snow Glow (press sample). It's darker than my skintone but does have a nice finish.
You can see the pinks and purples here (the pink looks burgundy with the way it's styled.
This is my gorgeous teal blue ocean side.
This has fuchsia and purple.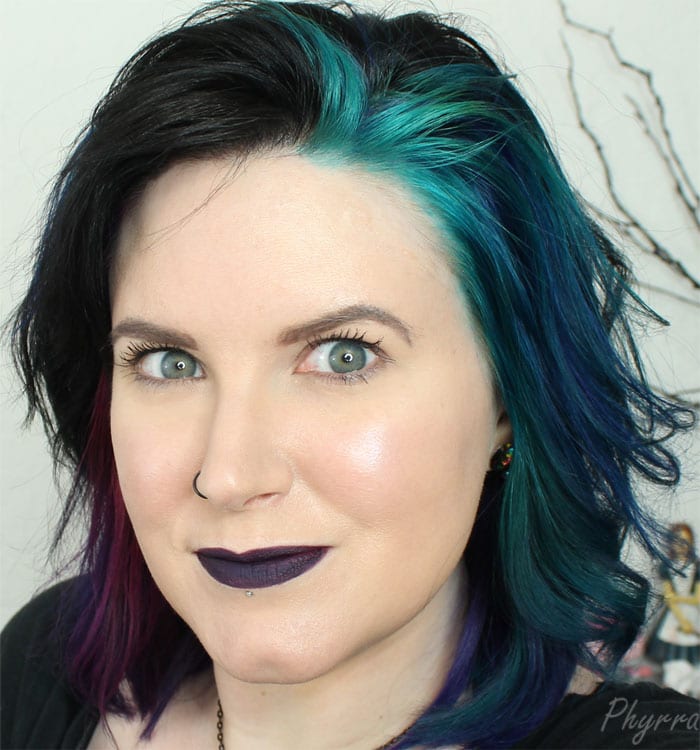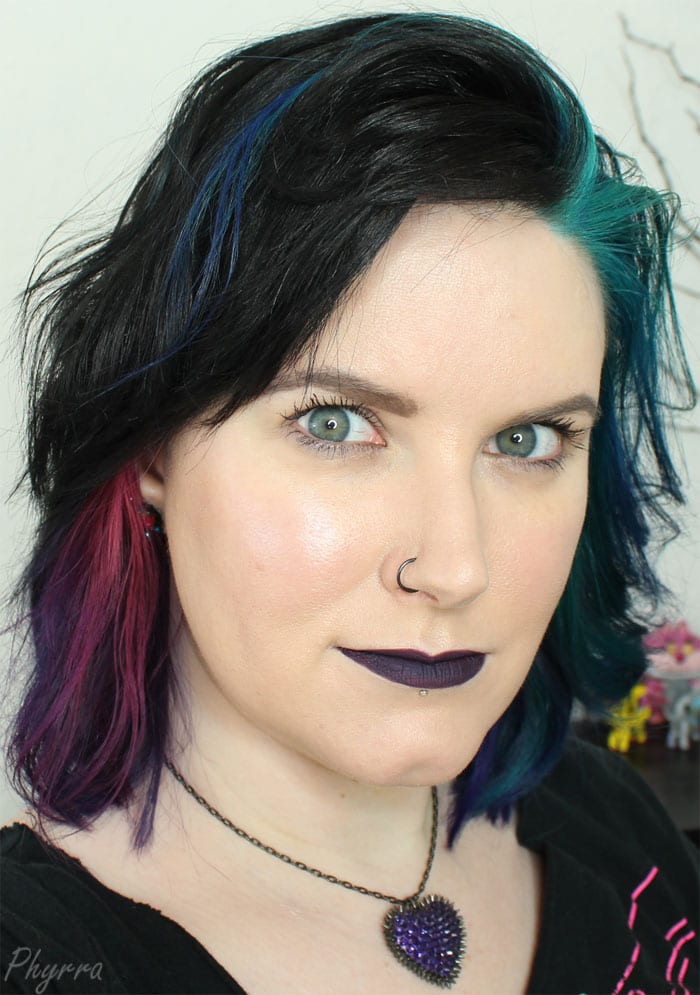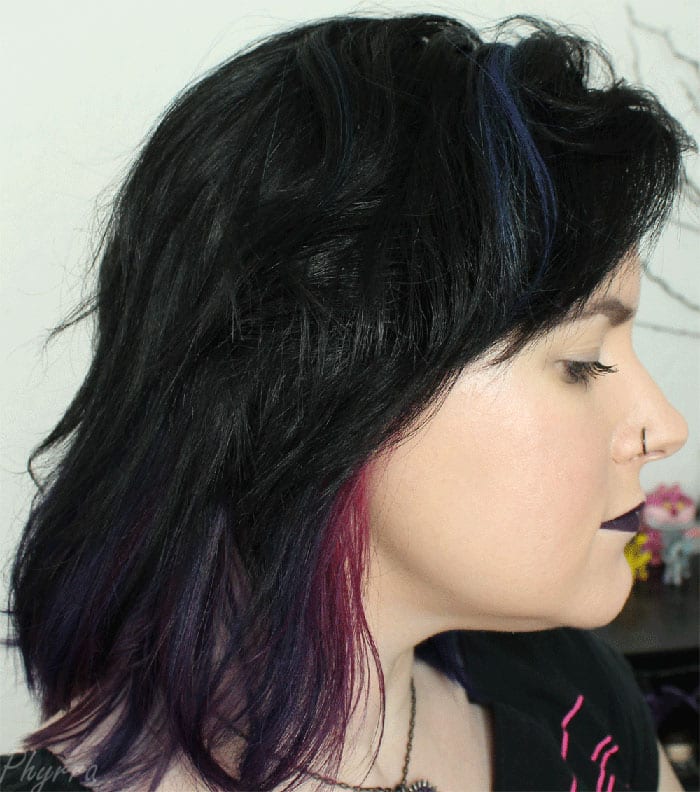 You can see the pink a little better when it's styled like this.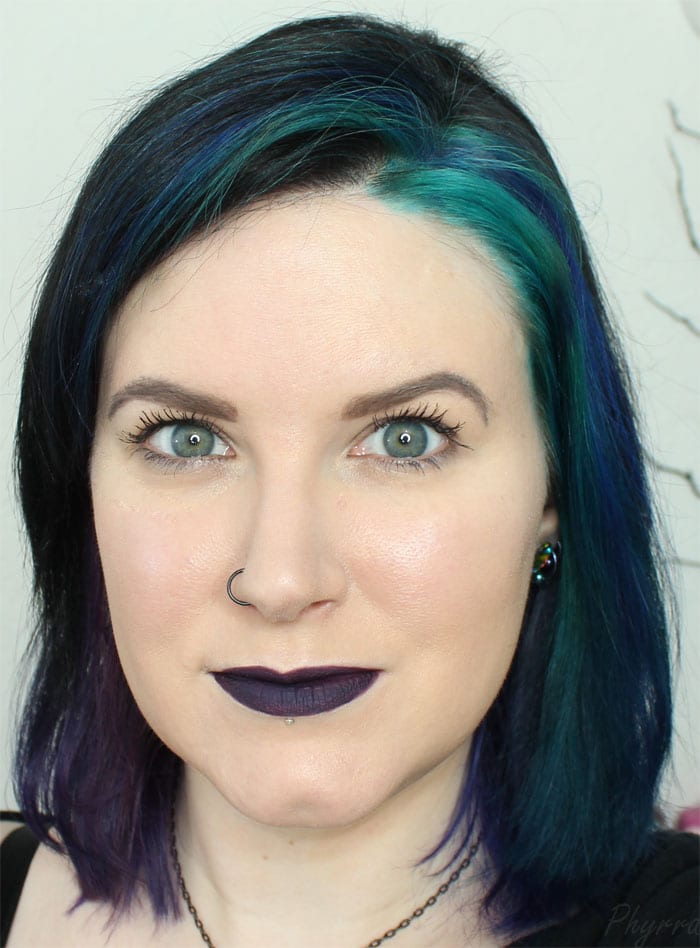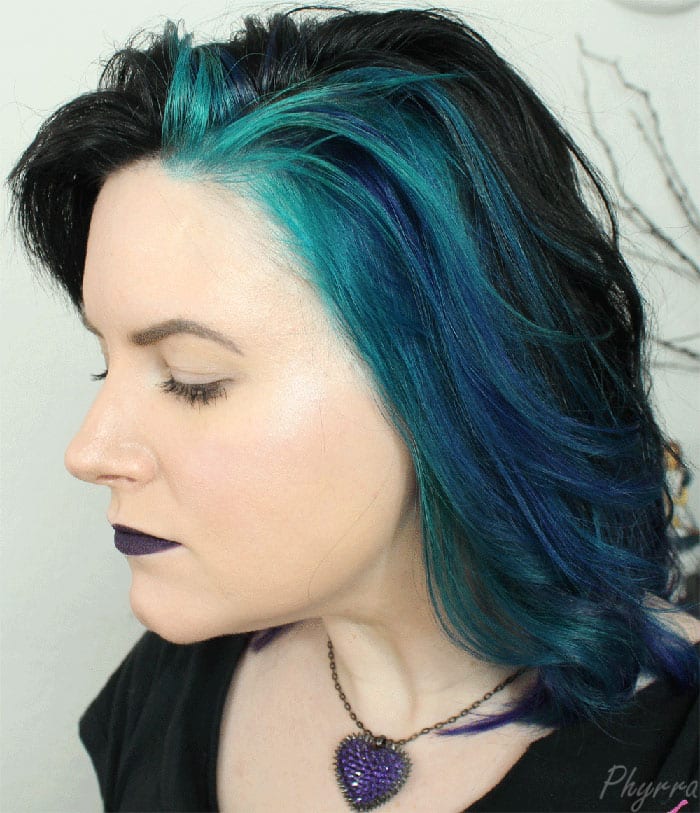 I absolutely love this shot.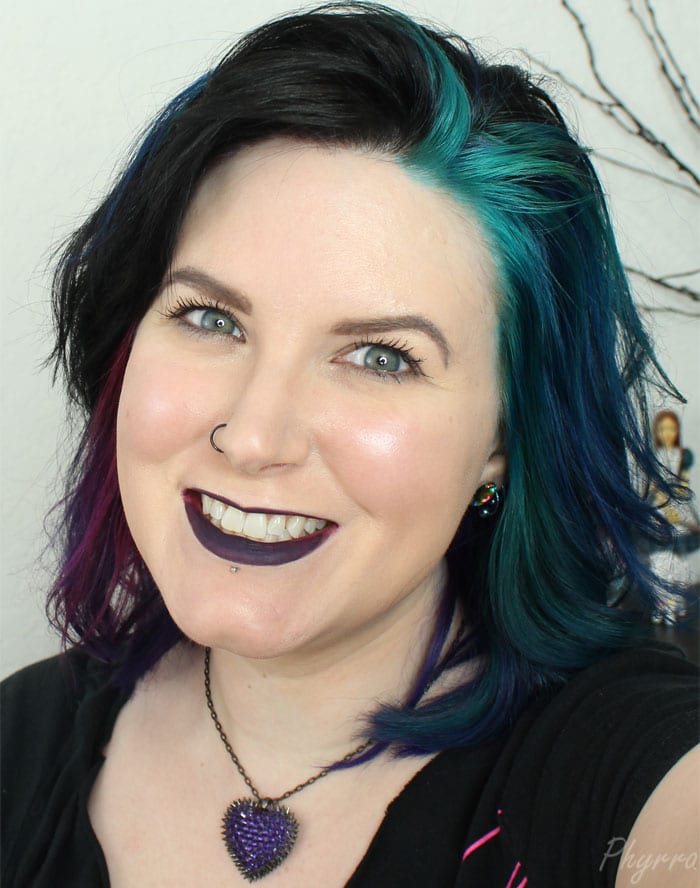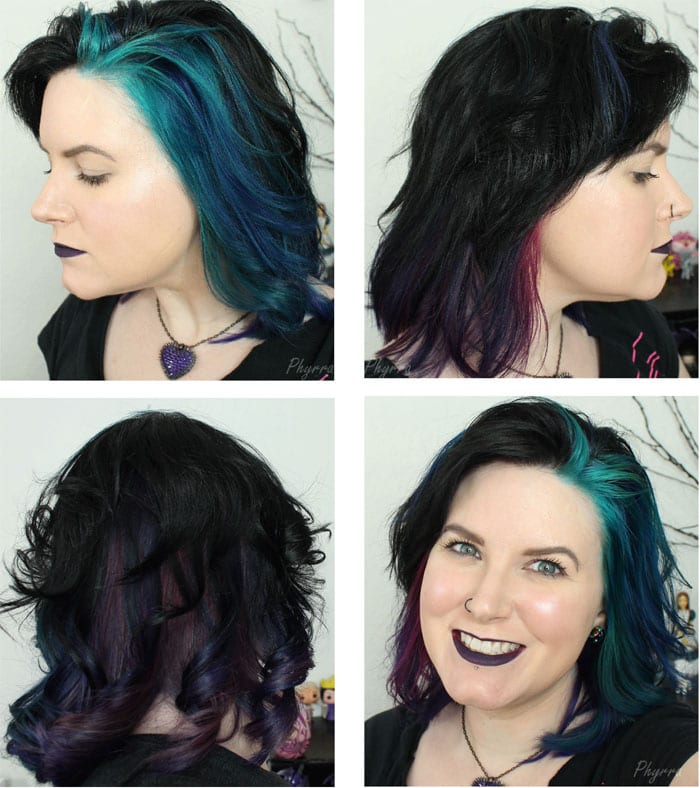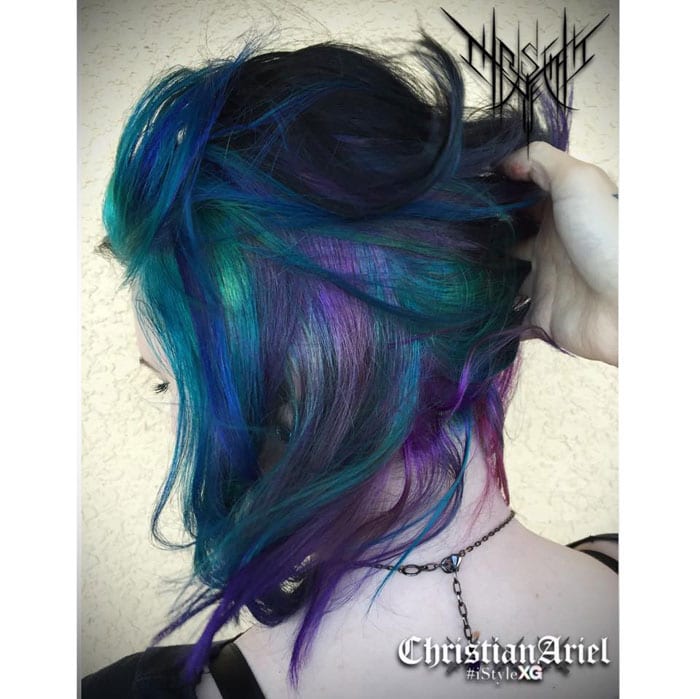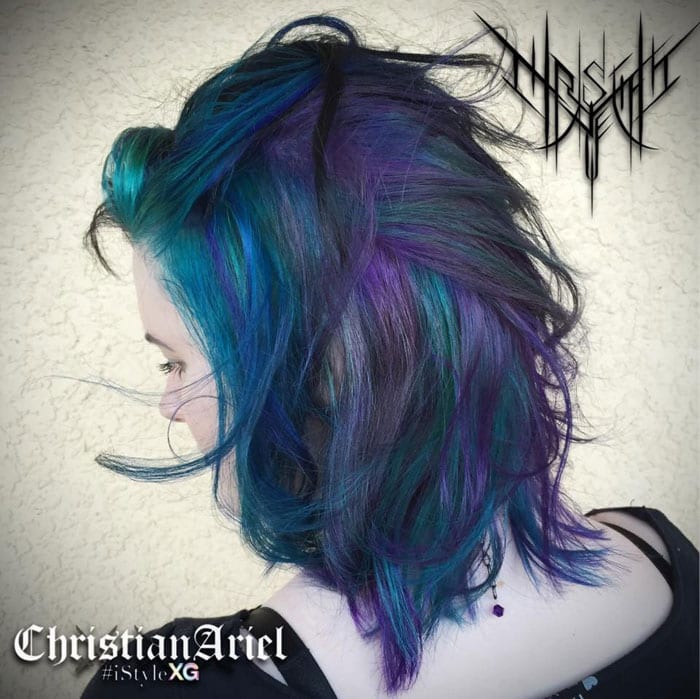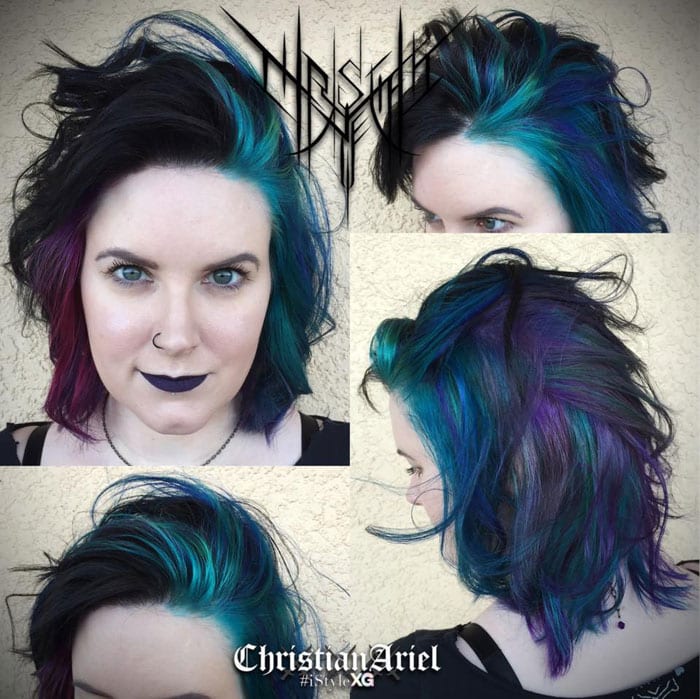 Yes, I'm in love with my new hair! Christian did an amazing job with it!
I knew I wanted versatility with my hair. What I loved about my old hair was that if I parted it on the right side, it hid most of the teal blue section. If I parted it on the left, it put the teal blue on both sides and really brightened my hair. So I knew I wanted that sort of versatility with my new color. I let Christian know that I wanted black on top with sections of color in teal blue, purple and fuchsia pink. Christian put his own creative spin on things, doing  different ocean colors and purples, as well as the awesome color placement. I didn't see what my hair looked like during the process because I wanted to be surprised at the end. I had no idea that there would be so many different sections of color at the bottom, all so elegantly placed.
If you're thinking about changing your hair and you want bold color, definitely give Christian a call.
You can find Christian on Instagram, Tumblr, Facebook, iStyle XG, and Twitter.
To find hair inspiration, visit my Pinterest!
What do you want to do with your hair?