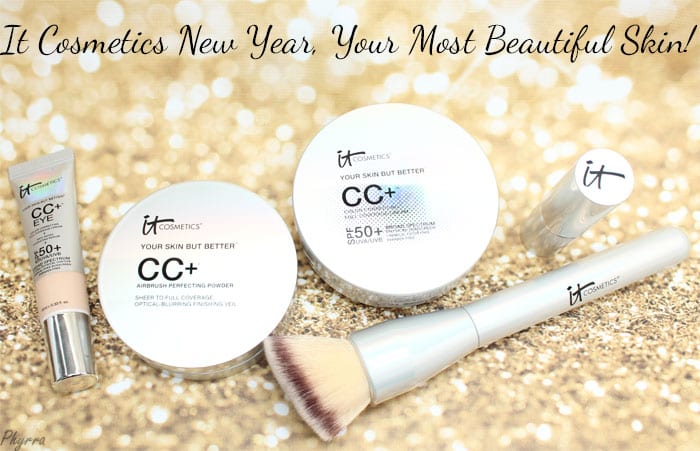 It Cosmetics has an awesome deal on QVC for one day only. It's the It Cosmetics New Year, Your Most Beautiful Skin set. This set goes on sale Monday, January 19, 2015 at midnight eastern and stays at this price until 11:59 pm EST. This collection is made up of 5 pieces, and this is their world premiere.
PR sample.
It Cosmetics New Year, Your Most Beautiful Skin!
Availability
Exclusively at QVC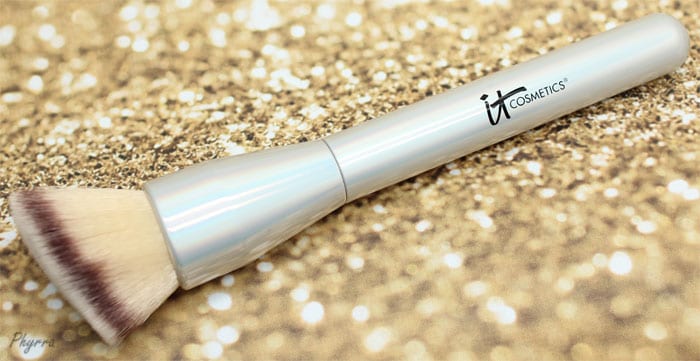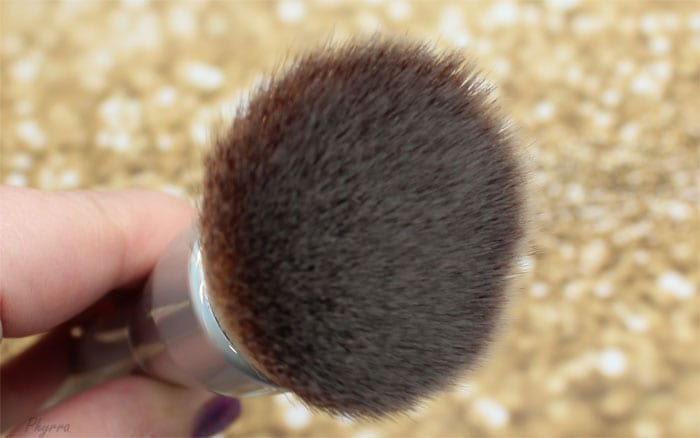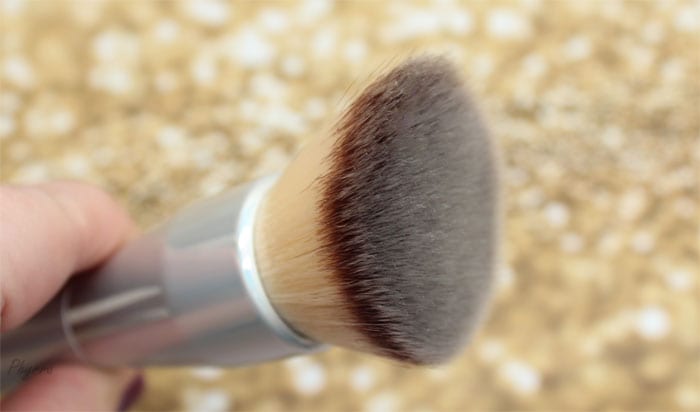 CC+ Angled Buffing Foundation Brush (vegan)
I wanted to start with the brush because this is my favorite type of foundation brush. I find angled brushes like this do a better job with liquids than any other brush. It's ultra-luxe, with over 80,000 hairs, hand cut, cruelty free and vegan. It Cosmetics says that this will give you perfect skin every time, and I believe that to be true. Use this to apply the CC+ Cream and CC+ Powder in small circular motions. The tapered end is great for getting in the creases of the face, while the flat side builds coverage.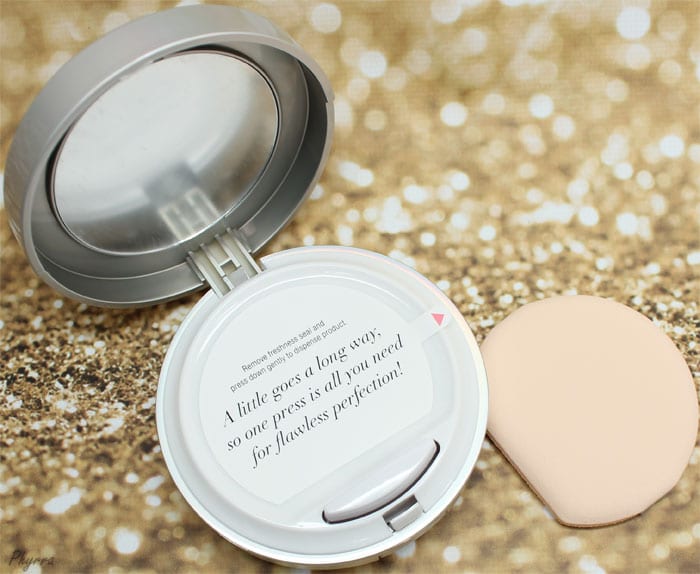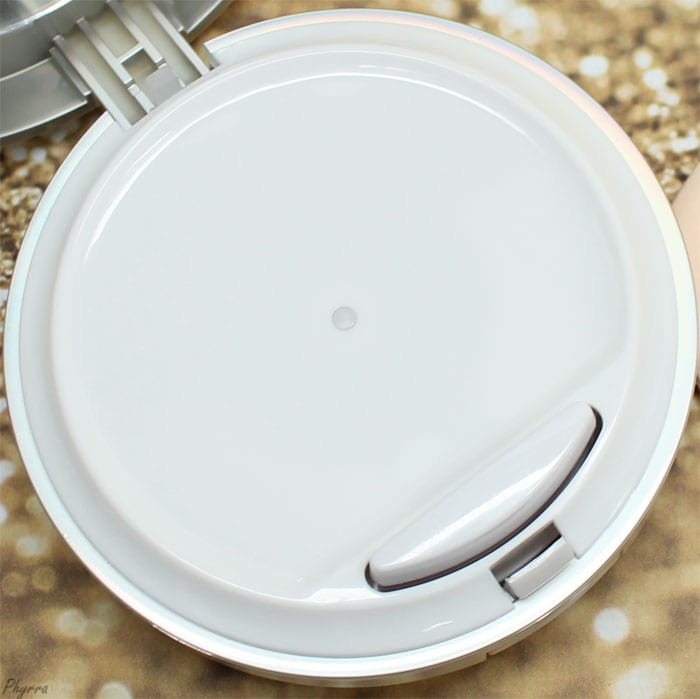 CC+ Color Correcting Full Coverage Cream Compact
This SPF 50+ UVA/UVB physical-only sunscreen foundation is a multi-tasker. In addition to sunscreen, it's supposed to brighten the face, color correct, minimize pores, primer, correct dark spots, as well as act as an anti-aging serum and moisturizing day cream all in one step. That's quite a tall order! Plus, the innovative packaging releases a precise amount of CC+ cream from its airless packaging with just the press of a button.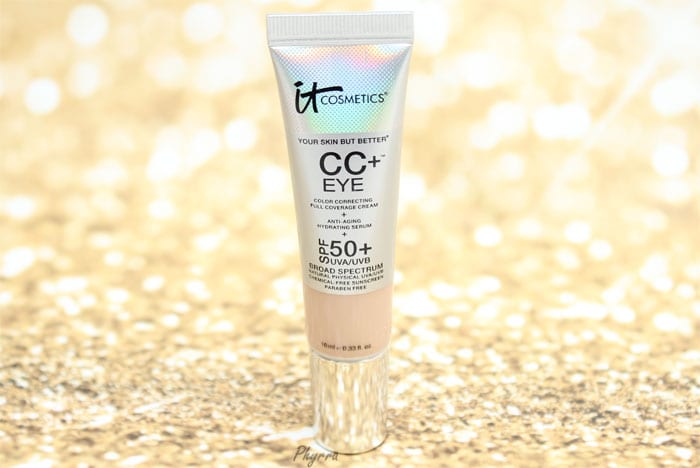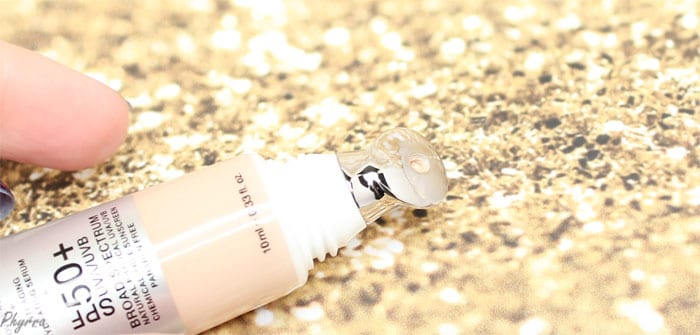 CC+ Eye Color Correcting Full Coverage Cream
This eye cream features an exclusive Cold Spoon Technology cooling tip that is supposed to instantly soothe your skin, reduce puffiness and counteract the appearance of fine lines and wrinkles. It contains hyaluronic acid, peptides, hydrolyzed collagen, silk and grape seed oil.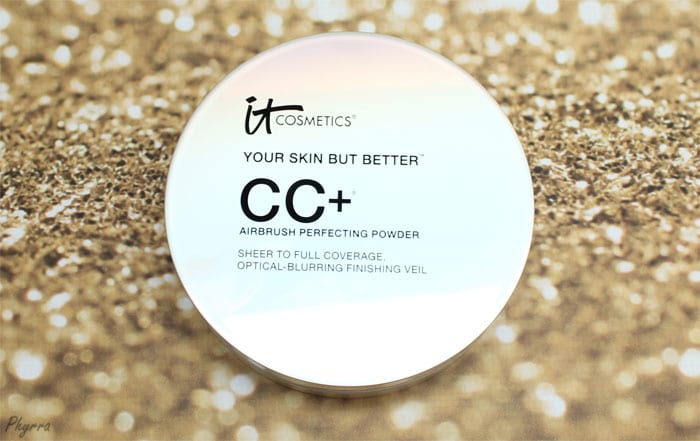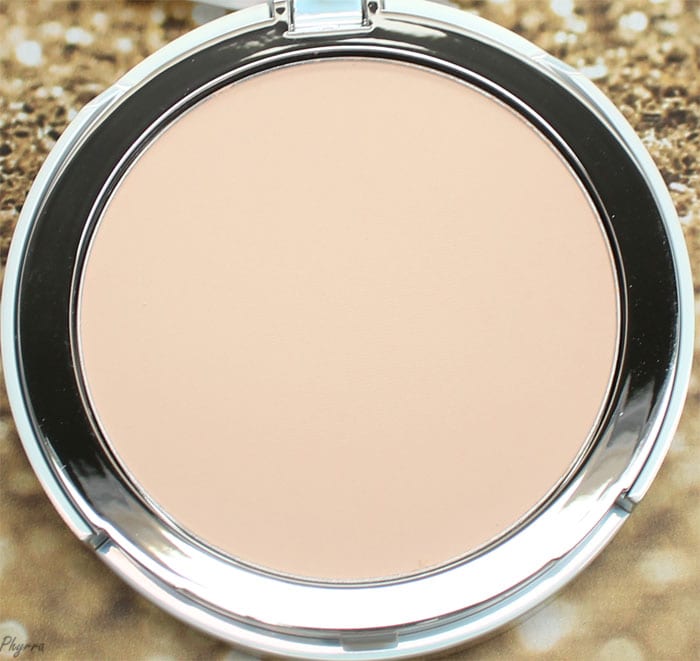 CC+ Airbrush Perfecting Powder
This is a lightweight powder that can be applied on clean skin or on top of your makeup. It's talc-free, infused with hydrolyzed silk, hydrolyzed collagen, niacin, peptides and anti-aging ingredients. It's supposed to be lightweight and hydrating, capable of minimizing pores and fine lines.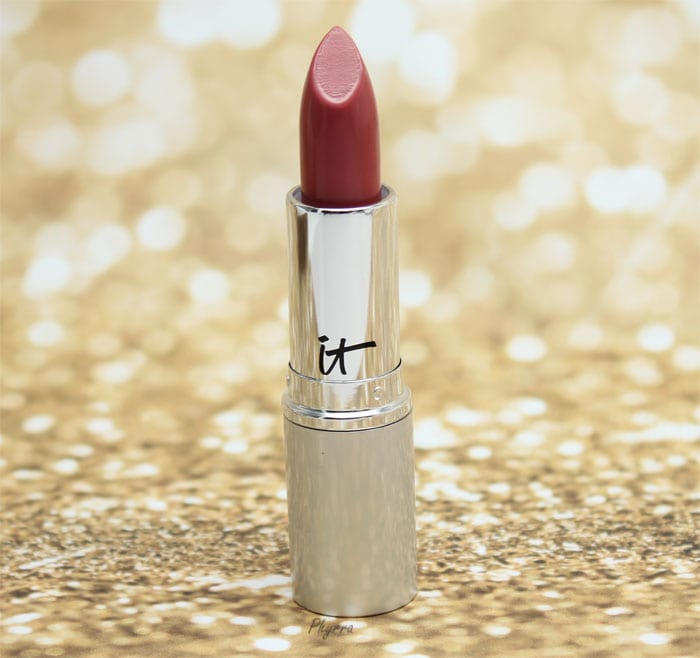 Blurred Lines Smooth Fill Lipstick
Formulated with shea butter, grape seed extract, jojoba oil, cherry oil and hyaluronic acid, this is supposed to nourish your lips. It's also a pretty pop of color. The shade is Love, which looks like a sheer red.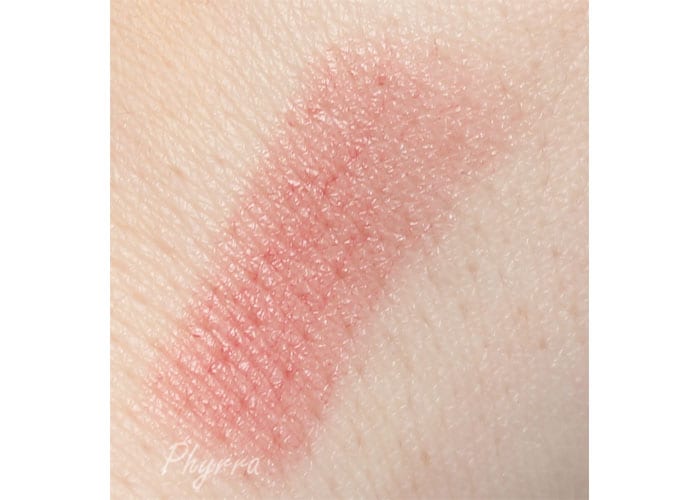 This is Love, which I feel looks like a sheer red.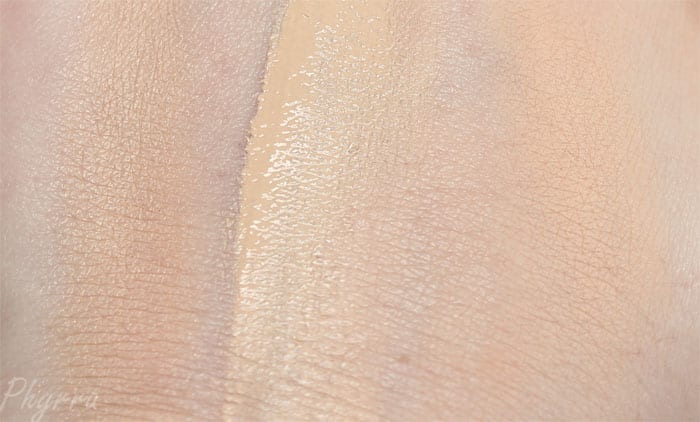 From Left to Right – CC Eye Color Correcting Full Coverage Cream in Fair, CC Color Correcting Full Coverage Cream Compact in Fair, and CC Airbrush Perfecting Powder in Fair.
The texture and finish of these products are very nice but obviously too dark and peachy for my skintone. My guess is the foundation shade offerings for these kits will be Fair, Light, Medium, Tan and Rich. If you match one of shades available, you will most likely love it. I seem to have gotten paler (or the shade Fair seems to have gotten darker) since I originally reviewed the CC Cream. You can see swatches of all the Your Skin But Better CC Creams  here.
I'm estimating the value of the items in this kit to be $48 for the brush (their brushes range from $38-$48), CC Cream to be $38, Powder foundation to be $35, concealer to be $24, and lipstick to be $20, which is a $165 value. It looks like the kit will be $59.94. One time shipment code is A256971 and the auto-delivery is A262481.
You can get the kit here.
Are you a fan of It Cosmetics? Do you like these value kits from QVC?
Last Updated on