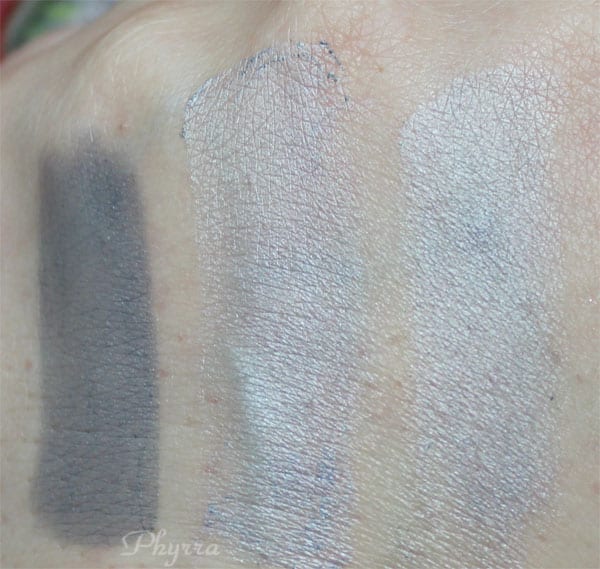 This is just a quick reader request post of the three greyish lipsticks that I own from Morgana Cryptoria.  I originally purchased these in 2012. Lady Grey is a matte grey lipstick, medium to deep in tone. Lilliana is a light lilac grey with a hint of blue. Lysette is a light grey. Of the three, I find Lady Grey looks best on me. Lilliana can be layered on top of other colors for neat effects.
Morgana Cryptoria Grey Lipsticks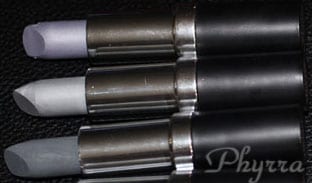 Lady Grey – medium nearly matte grey
Lilliana – lilac pearl with a hint of blue
Lysette – light grey
What's your favorite grey lipstick?  What do you like to wear it with?
Last Updated on