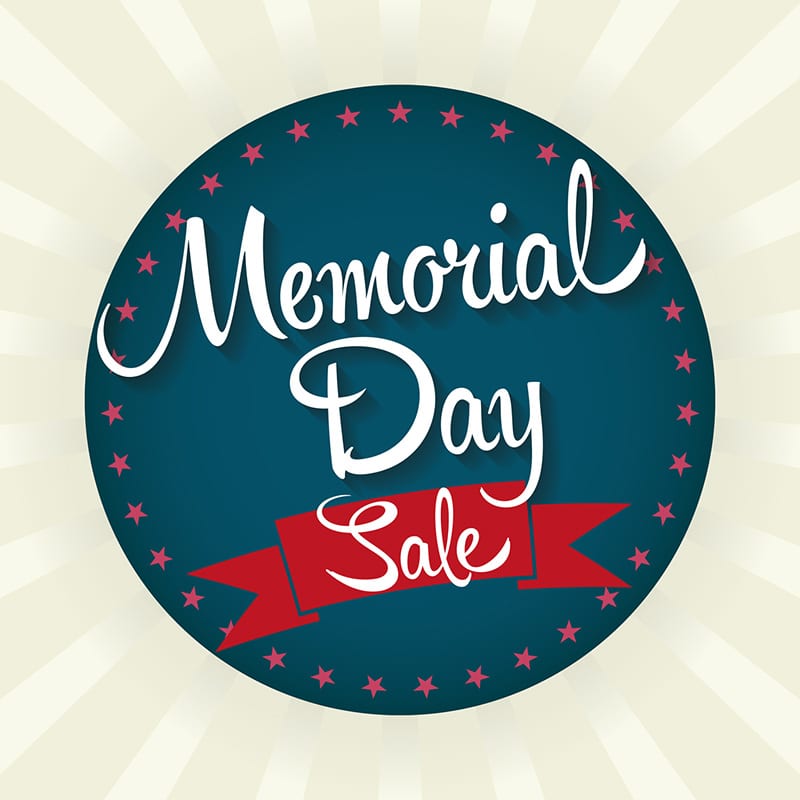 Memorial Day Weekend Sales
I wanted to share some Memorial Day weekend sales with you. As always, don't forget for many of these options you can check ebates to save money. I actually installed the ebates Chrome browser plugin so that I don't forget to use it. Some of the links below are affiliate links. If you choose to shop through them you help support my site and I receive a small commission of sales tracked through these links. If you don't want to use them, that's ok too.
Saucebox Cosmetics
They just launched a new 100% vegan palette, Art Nouveau. Free shipping on orders over $40. Everything is on sale. I think singles are $9. Use the code REMEMBER for 10% off any order. They're made in the USA. See swatches of the singles and Etude. I'll be reviewing the new Art Nouveau palette soon.
Lucy Minerals
Get 25% off all mineral products, no code necessary. I am in LOVE With their original foundation. It feels like a liquid and isn't drying on my skin. I'm amazed / happy I can wear it. It melds nicely with my skin. I have a custom mix of 55% Snow White with 45% Light to make a pale neutral to match my skintone. They're handmade in the USA, only about 2 hours away from me!
Fairy Girl
$50 off orders of 6 or more with code BEAUTIFUL
Geek Chic
15% off sitewide, new blushes have been launched, sale ends 5/30 at 11:59pm PST
Lunatick Cosmetic Labs
Get 20% off with code SUMMAH. See my swatches of the contour palette.
Meow Cosmetics
Save 10% on orders over $20 with code Rawr or get Free worldwide shipping + 15% off with orders over $45 code Wild
Model City Polish
Use code 4YEAR for 40% off until 5/31
BH Cosmetics
Free shipping on orders $25+ with code FREESHIP
Birchbox
New sets available, free shipping on orders over $50
The Body Shop
Free shipping on any purchase, Buy 3 Get 3 Free on select items ends 5/30
Coastal Scents
30% off all palettes, free shipping on orders of $50+, ends 6/3
Dermstore
Get 20% off with code MEMORIAL, 30% off with code JUST4U30, some brands excluded
e.l.f.
Spend $20 or more and use code FRESHTRIO to get a free Trio Kit of skincare. Get free shipping with 3 or more items from the Summer Playbook category.
Glossier
Get free shipping on all orders, no minimum or code required, ends 5/31. I personally love the boy brow and have been using it for the past 6 months.
Kat Von D Beauty
Now through 5/30 get a free vegan leather makeup bag with 3 samples with any $100 purchase. You get free shipping on orders over $50. See my best of Kat Von D.
Kohls
This is where I often shop for my petite size clothing. Get $10 off orders of $25 or more with code SUPERSAVER.
Lavanila
Get 25% off with code LAVMEMORIAL16 ends 5/30. This is a great time to try the Sport Luxe. See my review.
Macys
They have a good petite's section. This is where I recently bought a dress for the wedding I'm attending. They have free shipping on beauty. They also carry Anastasia Beverly Hills. Extra savings with code MEMDAY
NARS
Use code AFTERGLOW on orders of $50 or more to get a free mini Orgasm lip gloss and Illuminator.
Nordstrom
Don't miss out on the Saturday special of buy any 2 mascaras and get 1 free. Nordstrom also has free shipping on all orders. They also tend to have a good petites section. Their Half Yearly Sale, which has up to 40% off, is going on until June 5.
Ofra
Get 30% off with code DUPETHAT, YLETTE30 or or HAUTELOOK. See a mix of swatches here.
Pacifica
Get 20% off with the code SITEWIDE20 and free shipping on orders over $50.
Paula's Choice
You KNOW They are my all time holy grail skincare brand. Get free shipping on orders over $50, get 20% off on exfoliants. You can use code LASHES16 for a free full size mascara with any $50 order, ends 5/30. You can also try code PRIMPSPRING for 20% off.
Sephora
Get the Summer Beauty Promo free with any $25+ purchase. Try code HOTBI for Beauty Insiders to get 2 free minis, VIB and VIB Rouge get HOTVIB to get 3 minis.
Sigma
Sigma is offering 20% off sitewide on Monday 5/30 with the code MEMORIAL20. You get free shipping on orders over $50.
Sourpuss
Save 20% on your order through 6/3 with code MEMORIAL
Supergoop
Get 30% off all orders with code SUNSCREEN ends 5/28. Get free shipping on $50+
Tarte
Get 20% off sitewide with code TARTEWKND. Get free shippin on orders of $40 or more. Ends 5/30. Keep an eye out to see if the grav3yardgirl Swamp Queen palette pops back up.
Too Faced
Use code SUMMER20 to get 20% off sitewide, plus free shipping, through 5/30. I highly recommend you pick up Pitch Perfect lipstick.
Ulta
If you're platinum, get 3xs points on all purchases. If you're a normal member, you get 2x points. Just log on, check under bonus offers and active the extra points.
Violet Vixen
Save 40% with code MEMORIAL
Zoya
Buy one Get One Fre, plus free shipping on any Seashells & Sunsets polishes with code SFUN. Ends 5/30
If you plan on shopping, let me know what you're going to pick up. I've picked up a ton of new things recently:
I just finished my Natasha Denona Purple Blue palette review. I have upcoming reviews on the Violet Voss Drenched Metal palette, the Too Faced Sweet Peach, Silk Naturals Plenty of Peaches, and more DIY Makeup Geek Palettes.
Last Updated on