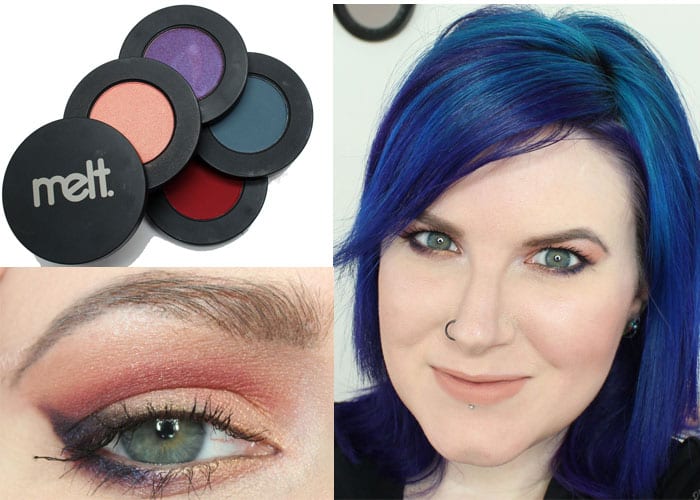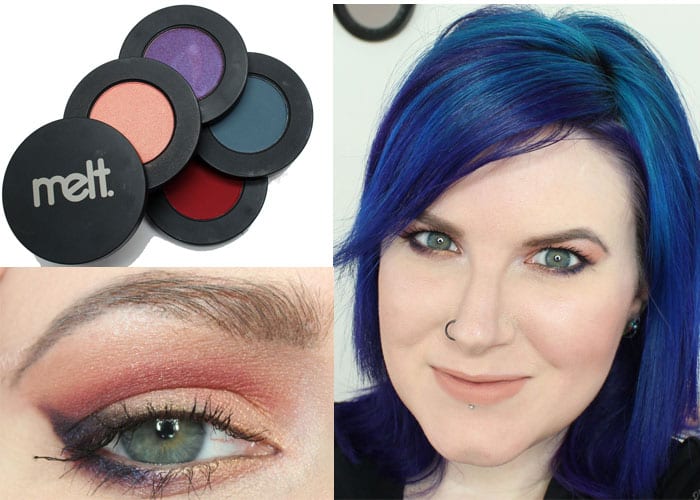 I wore this Melt Love Sick Amelie look out Sunday night when I went out to dinner with Eugenia at the Mermaid Tavern in Tampa. Ray came with me and Genia's boyfriend Matt came with her.
Melt Love Sick Amelie Look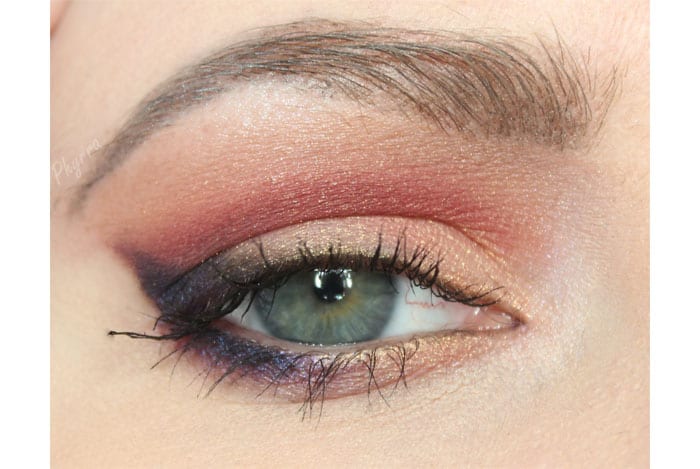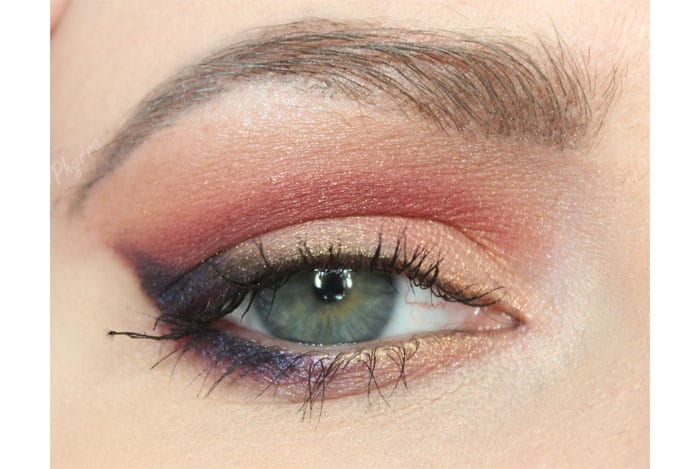 How I created this look was by starting with eyeshadow primer, of course. Then I put a thin layer of NARS Light Reflecting Loose Setting Powder down. I applied Melt Blurr to the crease and browbone. I then applied Melt Love Sick and built the color up and blended it out. I put Melt Dark Matter at the outer upper lid and outer lower lid and created a cat eye shape. I put Melt Amelie on the lid and lower lid. I smudged Melt Promiscuous on top of Dark Matter. I used a bit of Amelie in the crease at the edge of Love Sick. I highlighted at the inner corner and under the brows with Notoriously Morbid Osteomancy. I used glo minerals Peach pencil on the lower waterline. I tried 2 coats of Boots No. 7 Exquisite Curl Mascara (not that it seemed to hold at my outer lashes) on the upper lashes and one coat on the bottom lashes.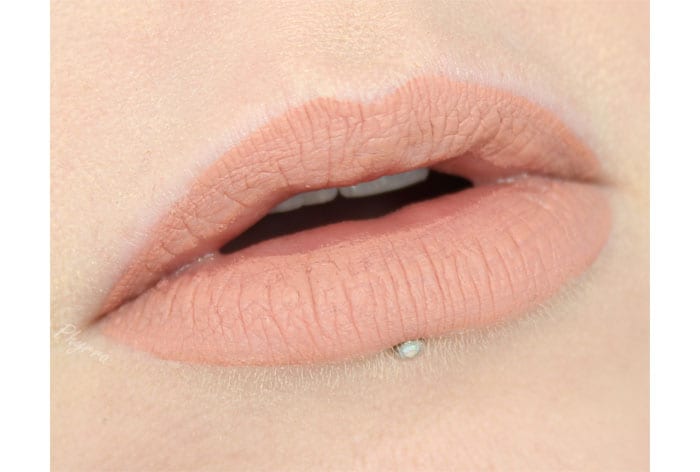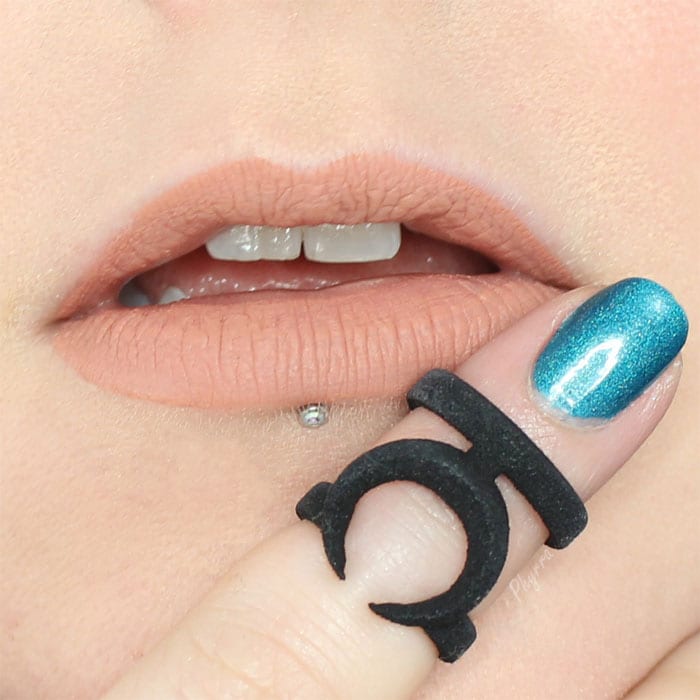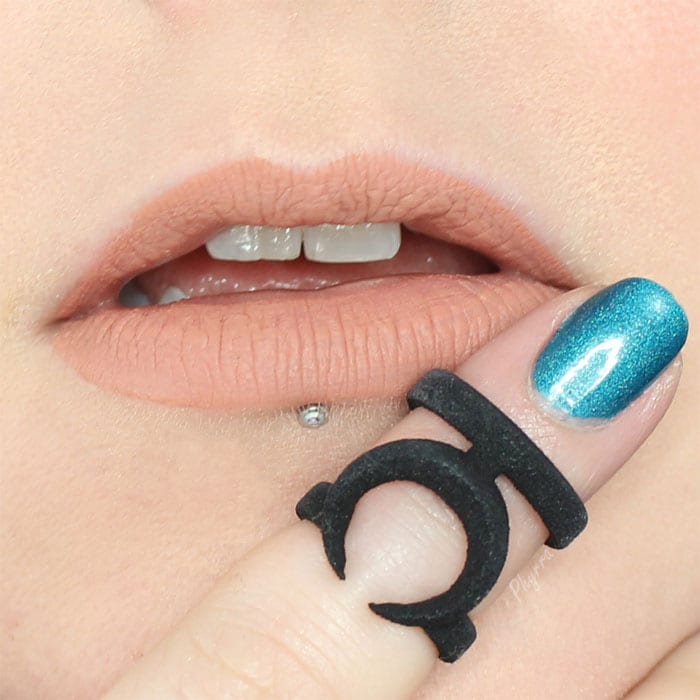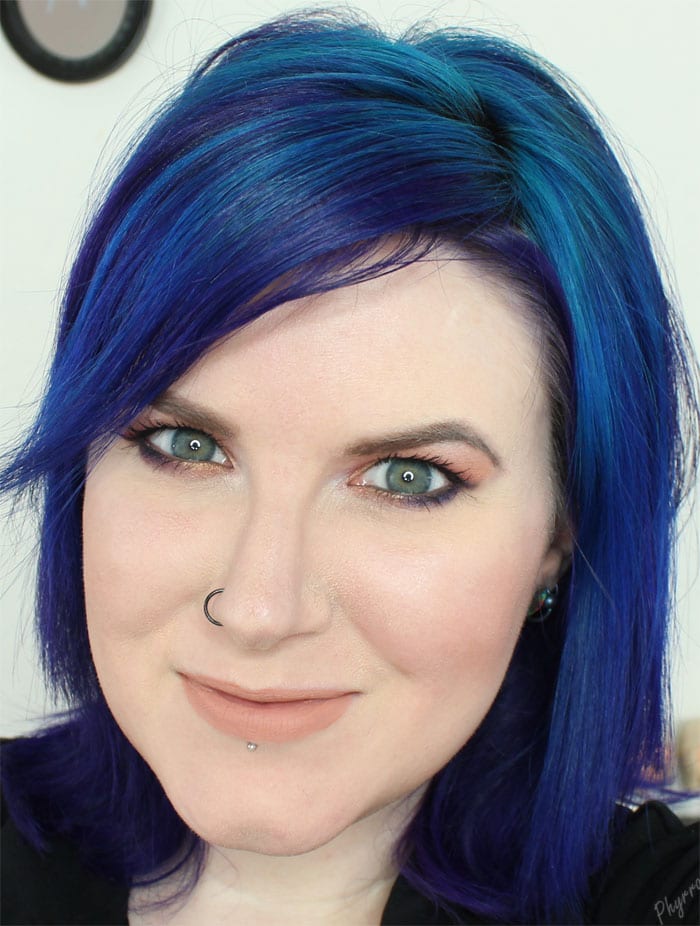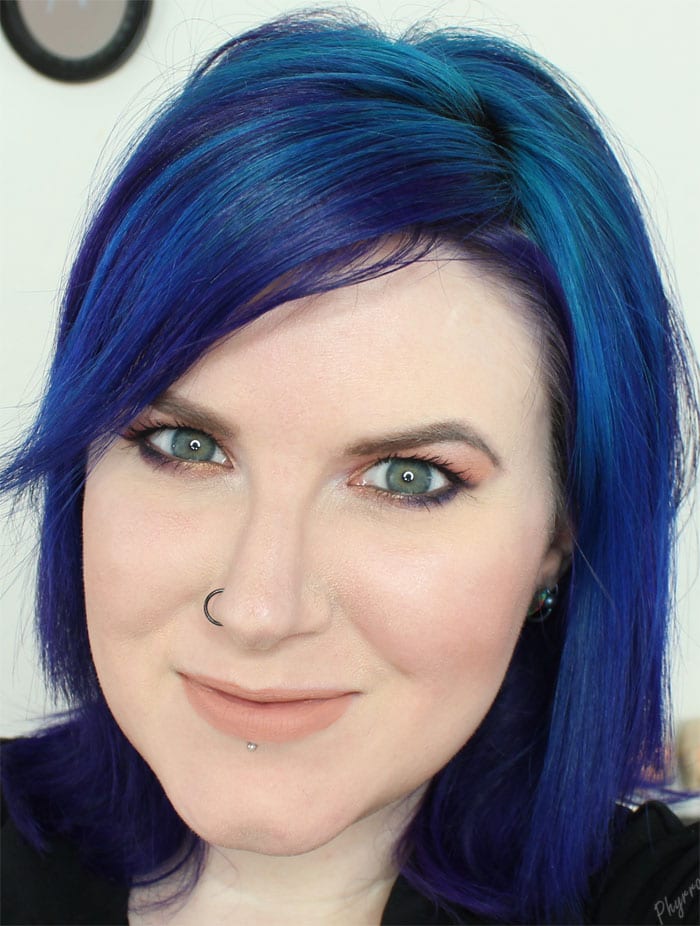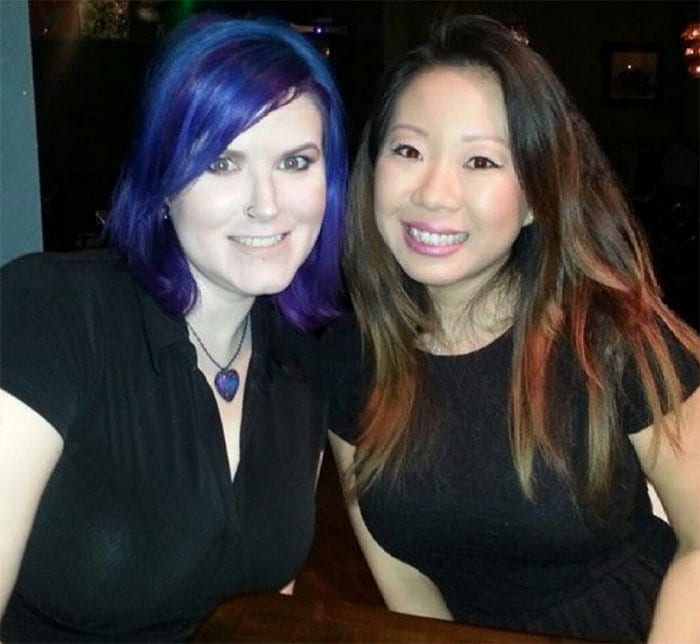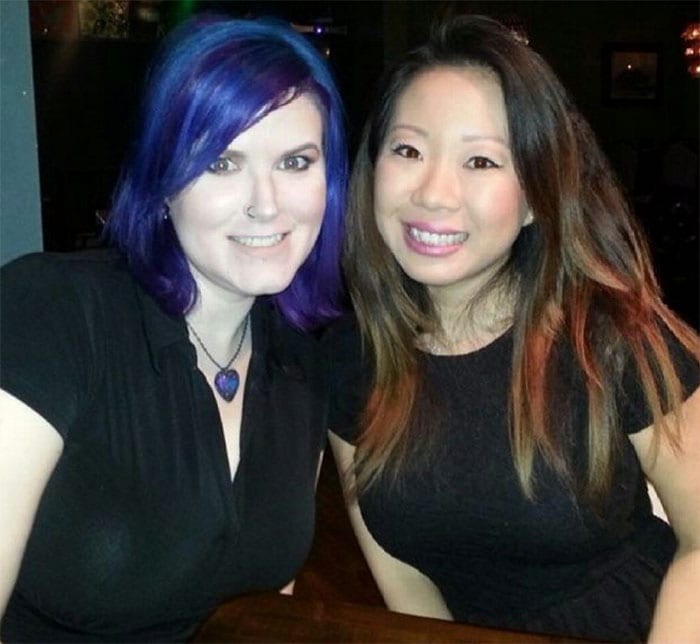 Eyes
Too Faced Shadow Insurance
NARS Light Reflecting Loose Setting Powder
Melt Blurr – base shade
Melt Love Sick – crease
Melt Dark Matter – outer upper and outer lower lid
Melt Promiscuous – on top of Dark Matter
Melt Amelie – lid, inner v, lower lid, to blend out the upper crease
Notoriously Morbid Osteomancy – inner corner and under brows
Anastasia Perfect Brows – Medium Brown and Granite
Boots No. 7 Exquisite Curl Mascara
Glo Minerals Peach Pencil – lower waterline
Face
*Cover FX Illuminating Primer
*Urban Decay Loose Setting Powder in Naked Light
*Urban Decay Concealer in Fair Neutral
*Urban Decay Powder foundation in Fair Neutral
*Makeup Geek Honeymoon – blush
Pumpkin & Poppy Oak Bark – contour
Notoriously Morbid Osteomancy – highlight
Lips
LA Splash Lip Couture in Innocent Vixen
Jewelry
Bunny Paige Purple Teal Blue Ombré Mini Pavèd Heart Necklace
Vitrail Earrings
*Press Sample
None of us had been to Mermaid Tavern but it had good reviews online. I'm happy to say that they were well deserved, too. The place looks a bit hipster and has a nautical theme, but the food was excellent. They have craft beer if you like that as well as mead. The mead was delicious. They also had a live harp player, which I really enjoyed. Far too often live music is too loud in a restaurant or bar for me to enjoy, but this was the perfect volume for us to hear but still continue our conversation.
Looking at these pictures you can see that my hair is in desperate need of a trim. Hopefully I'll have time this week to get one! I also think it's time for a color update too. I'm still growing my hair out, so no drastic hair cut changes for me.
What's your current hair color and style?

Last Updated on