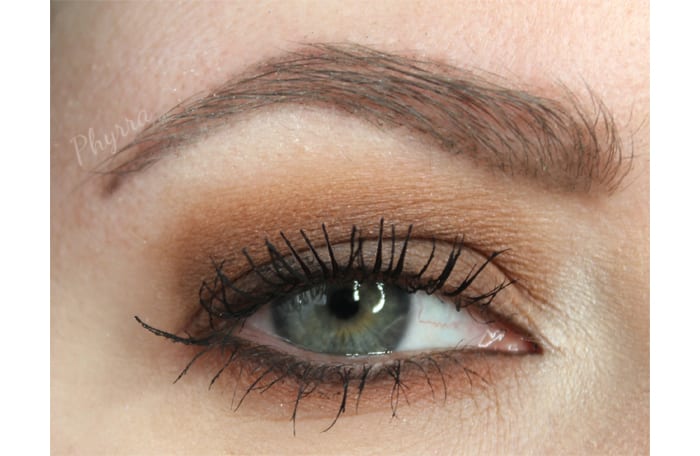 I played around with my Melt Dark Matter stack on Saturday to create this Blurr look. I hadn't used my Melt eyeshadow stacks in a while, so I thought they would be fun to pull out. I also tested out a new foundation which is, sadly, too dark for me. It gives great coverage though.
Melt Blurr Look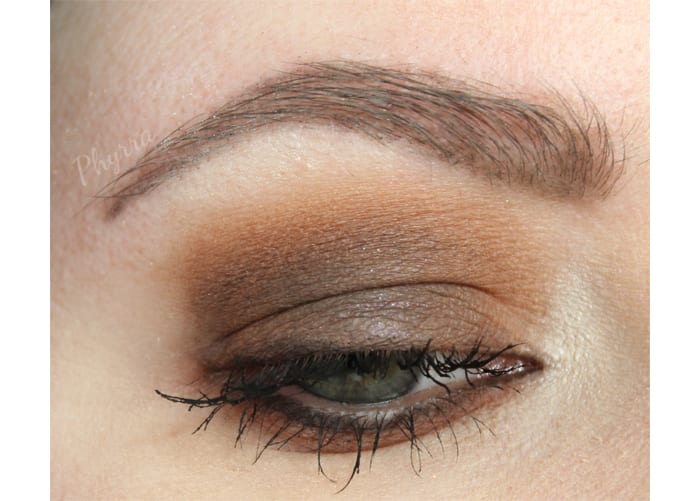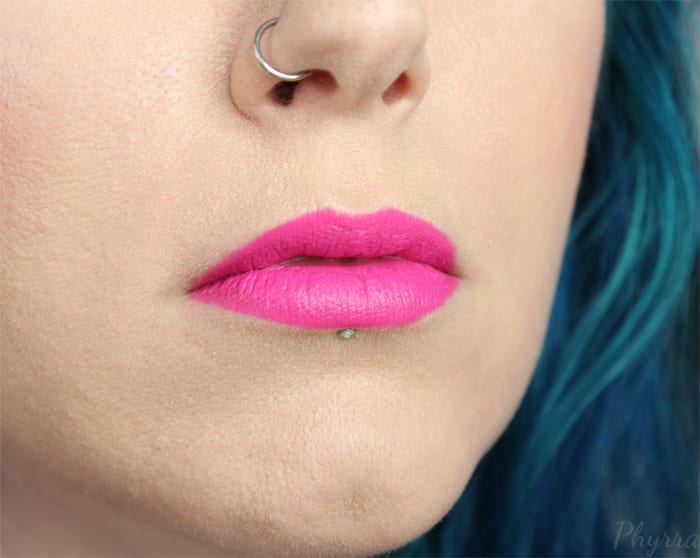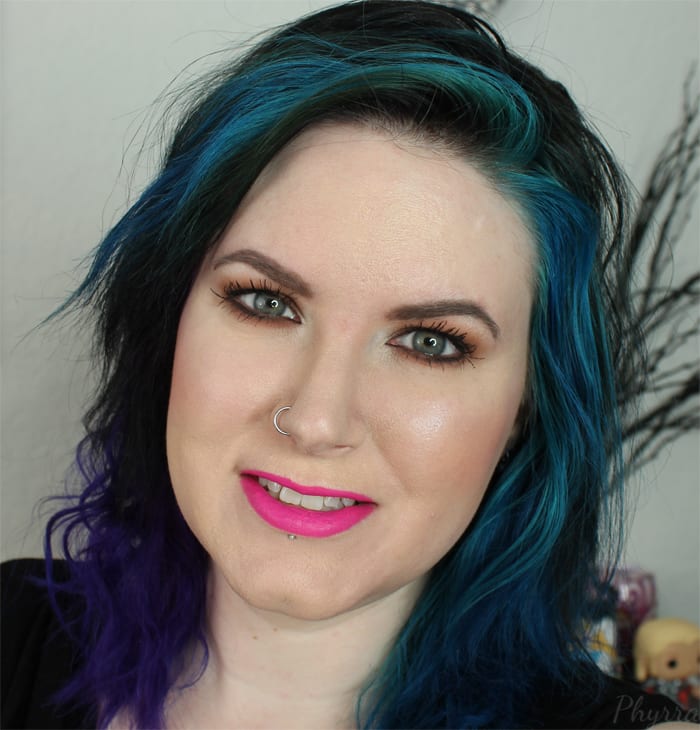 Eyes
Melt Blurr – lid, crease, lower lid and lower browbone
Melt Unseen – lid, crease, lower browbone
Urban Decay Crave – outer upper and lower lash line, lightly on lid and blended upwards
Urban Decay Faint – lid and crease
Urban Decay Venus – highlight at inner corner and under brows
Senna sketch a brow in ash brown
Physicians Formula Sexy Booster Cat Eyes mascara
Face
Tarte Amazonian Clay Full Coverage foundation in Fair Honey (vegan)
Tarte blush (le)
Silk Naturals shady lady contour  (vegan)
Notoriously Morbid Osteomancy  (vegan)
Lips
Colour Pop Scandy pencil  (vegan)
Colour pop scandy lippie stix (vegan)
As you can tell, Fair Honey is too dark for me. It's too bad because it's a really nice foundation. It gives good coverage and it's comfortable to wear. Plus it's vegan. It comes in 16 shades, so if one matches you, you might like it.
I'm still not that comfortable with brown eyeshadows, so I thought it couldn't hurt to play around with these. You all know I love my Naked Basics palette, which I've gifted to friends, given away on my blog and it's part of my current UD giveaway. It's so versatile! And while I don't normally pair it with other brown shades because I like to use complex duochromes or brights, it works pretty well to complement the Melt Dark Matter stack.
What have you done to get out of your comfort zone lately?
Last Updated on