Marc Jacobs Highliner Waterproof Liquid Gel Eyeliners
I just wanted to share a quick post about the Marc Jacobs Highliner Waterproof Liquid Gel Eyeliners. I'd been on the hunt for the perfect deep burgundy red liquid liner that did NOT pull brown. I wanted true deep burgundy or deep burgundy wine. My friend Elyse recommended the Marc Jacobs Highliner Waterproof Liquid Gel Eyeliner in Berry Deep and it does not disappoint!
Marc Jacobs Beauty is a cruelty-free luxury beauty brand. You can read their full cruelty-free and vegan statements in their FAQ.
Where to Buy
Neiman Marcus for $13.50, Marc Jacobs Beauty for $27, Sephora for $21.60 (20% off if you are Rouge with code SPRINGSAVE)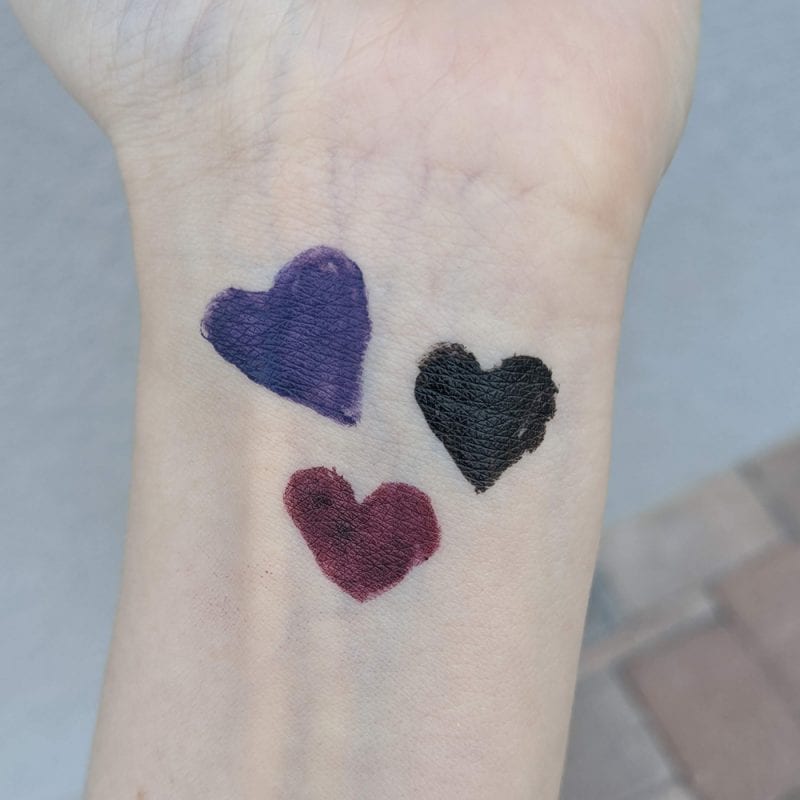 Blacquer – blackest, shiniest black (top right)
Berry Deep – deep raspberry (bottom, I ordered a 2nd one of this one)
Jelly Much? – dark purple (top left)
Back to the Fuchsia – vivid pink
Star Magic – rose gold metallic
Berry Deep is such a gorgeous deep burgundy wine. I ordered 3 shades to test out first – Blacquer, Berry Deep and Jelly Much? since they are currently $13.50 at Neiman Marcus. After they arrived and went through quarantine for 48 hours, I had time to play with them. They do not budge once dry! So good for hooded eyes! I ended up ordering another 3 on sale for $13.50 each, but they aren't here yet.
I ended up ordering two of Berry Deep because I'd purchased 2 of the Tarte Burgundy Liquid Liners from the holiday trio they released and I've almost killed off the second burgundy. My deep burgundy wine liner should not be LE! So glad that Marc Jacobs makes a beautiful burgundy wine liner with their color Berry Deep.
While I primarily prefer to wear black liner, I do love how I look in burgundy, which is why I've been wearing it almost as much. Burgundy is my brown shade, in the sense that if I don't want black, I'll usually go for burgundy. I look killer in red and love it!
Anyway, the Marc Jacobs Highliner Waterproof Liquid Gel Eyeliners are a STEAL at $13.50 each and they work well on hooded eyes like mine. I bought 6 of them on sale from Neiman Marcus for $13.50. I highly recommend them. While yes, I've heard Neiman Marcus is filing for bankruptcy, I can tell you that with the order I placed yesterday, I received my shipping notification today. It's kind of sad that the Sephora Rouge sale of 20% off just doesn't compare to the Neiman Marcus deal.
I don't know how long the Neiman Marcus sale for 50% off ALL Marc Jacobs Beauty will last, so I had to tell you about it today. Don't stress if you can't shop this sale. There will ALWAYS be more sales. As I am currently unemployed because of the global pandemic and searching for a new job, I'm skipping most sales.
I did shop the Sephora Spring sale. See what I bought from the Sephora Spring Sale!
What do you think about Marc Jacobs Beauty? Are you into burgundy liner?