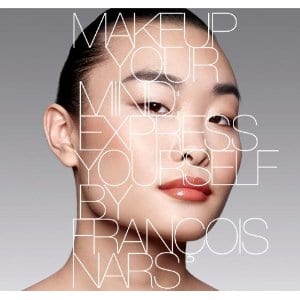 I just received my copy of Makeup Your Mind: Express yourself by François Nars. I purchased this for myself as a birthday gift to myself.
No, I haven't read it yet, but in the introduction something jumped out at me that I wanted to quickly share with you:
Makeup is, therefore, the ultimate vehicle for personal expression.
Speaking of rules, I'm a big fan of breaking them. In many ways, it was a disdain for them that motivated me to create my makeup line and embark on a second career as a photographer.
One of the best things about makeup is its impermanence.
Follow your instinct. Wear what makes you happy.
I wholeheartedly believe this. If you don't like someone's makeup, don't visit their blog. It's their personal expression and it makes them happy. So let them be happy. Makeup makes me happy, and I love what François Nars has to say!