Makeup with Mickey
I've played with makeup with Mickey several times over the past month or so and I wanted to share some of those looks with you.
PR + purchased by me.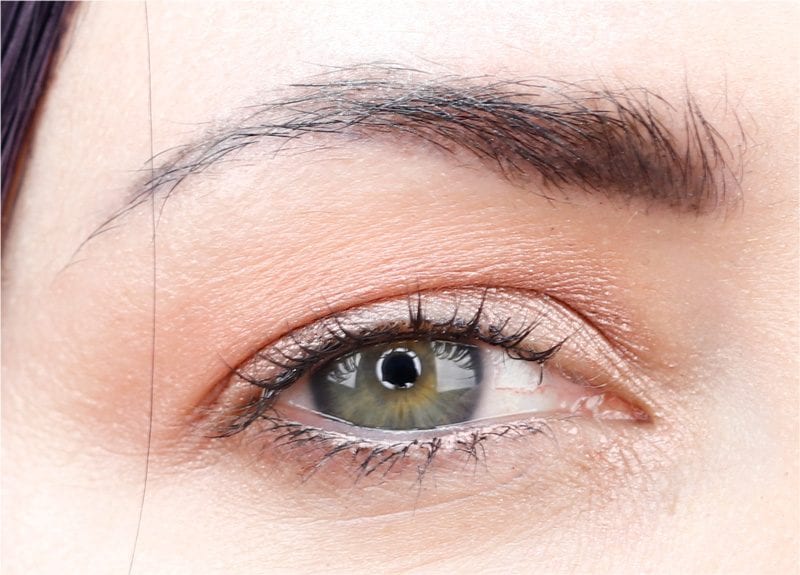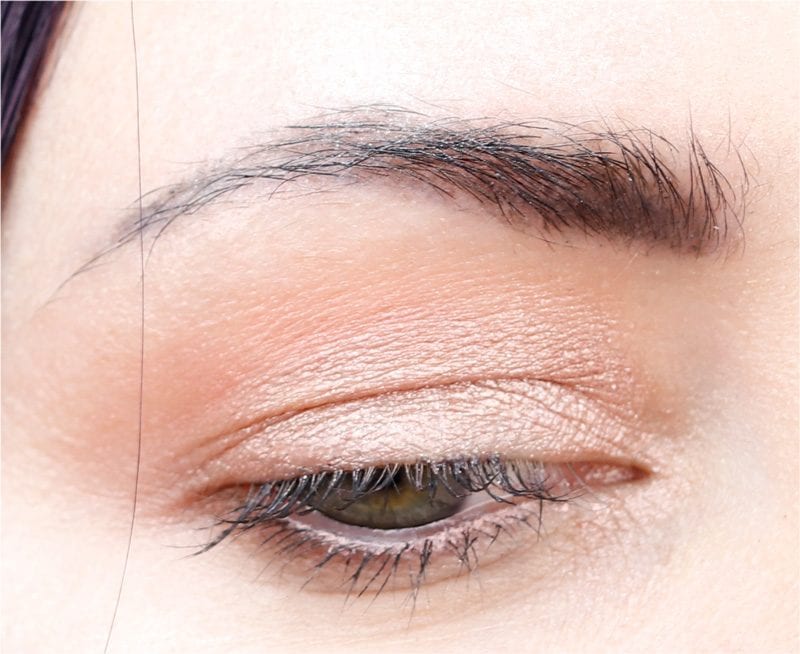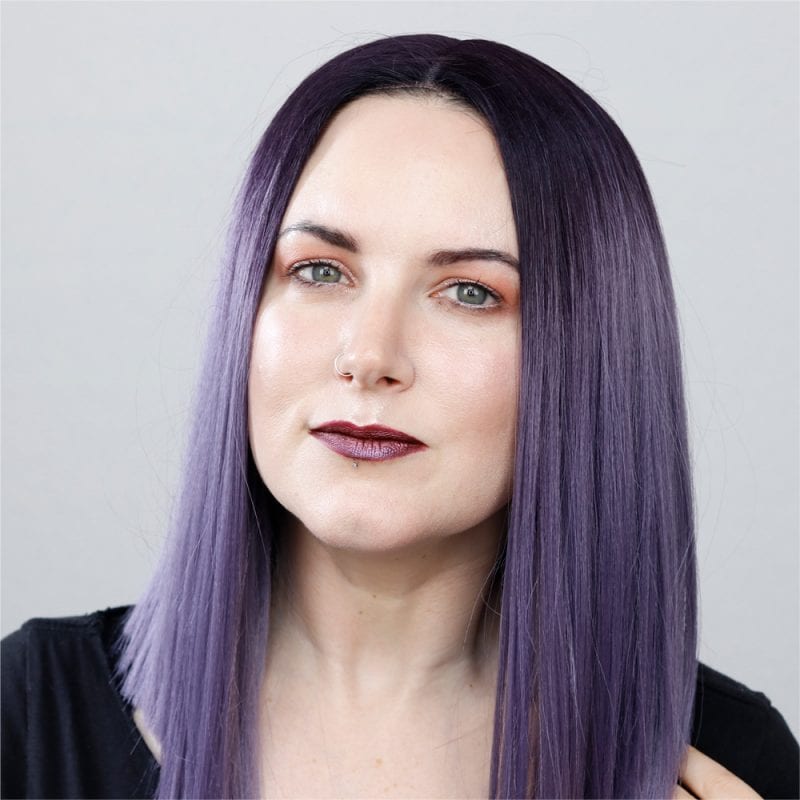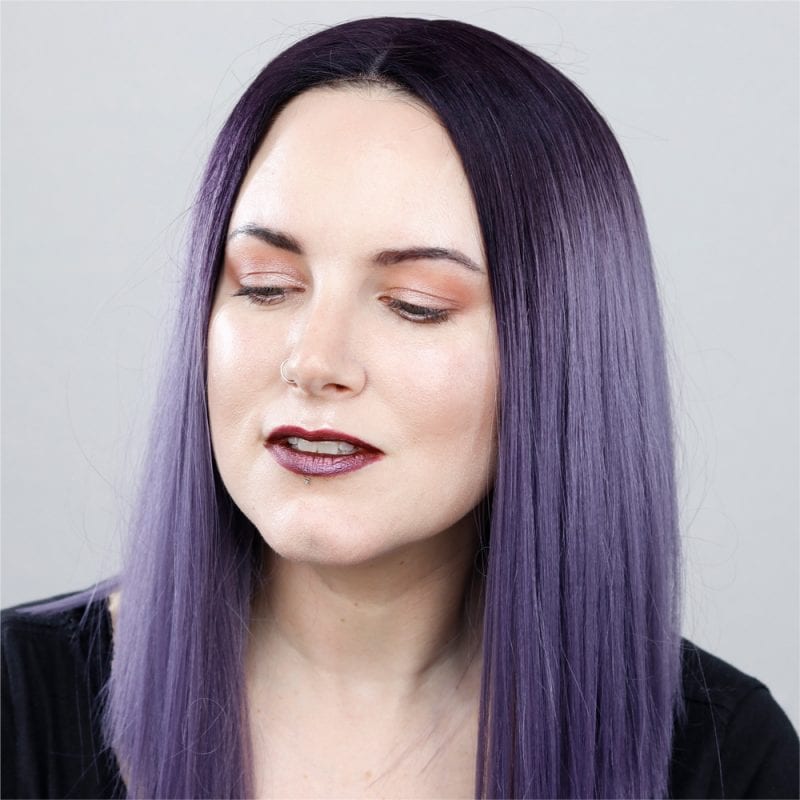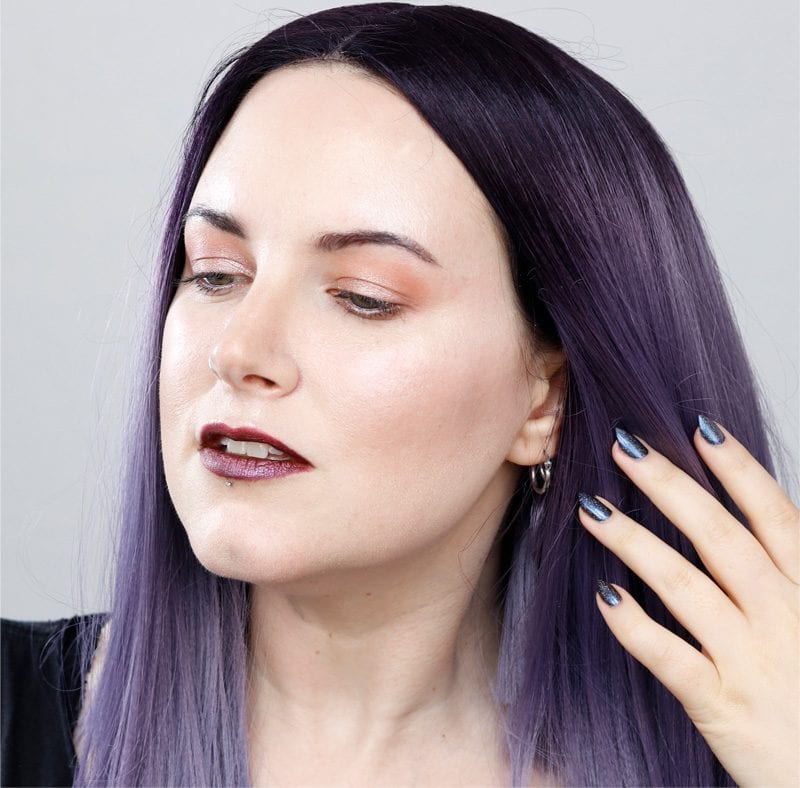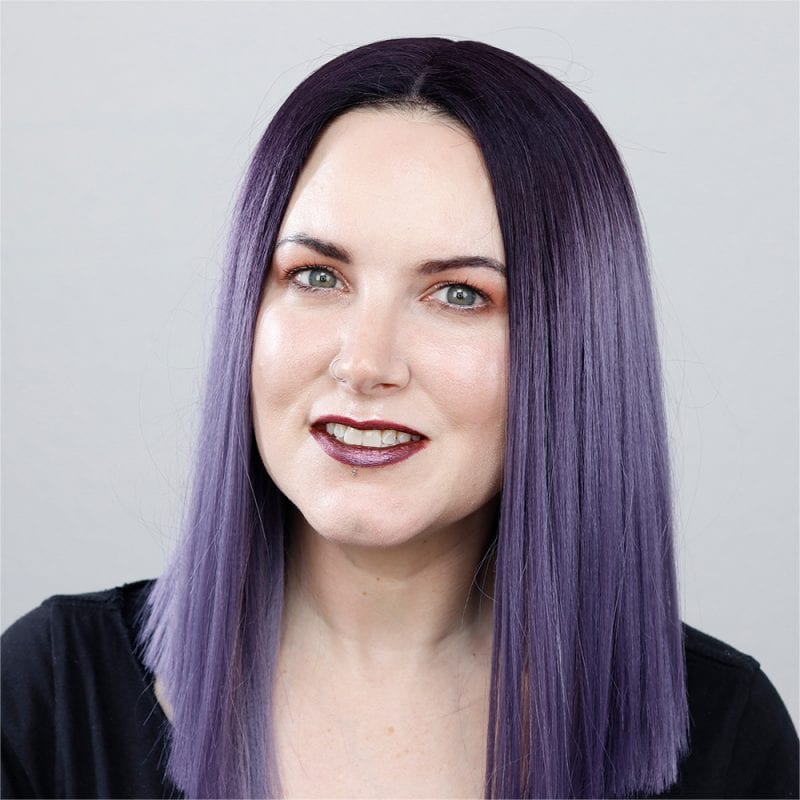 Unfortunately, I can't find my notes to tell you what all he used for this look. I do remember that the lips are Urban Decay Hex pencil with Sugarpill Ghosted pigment on top.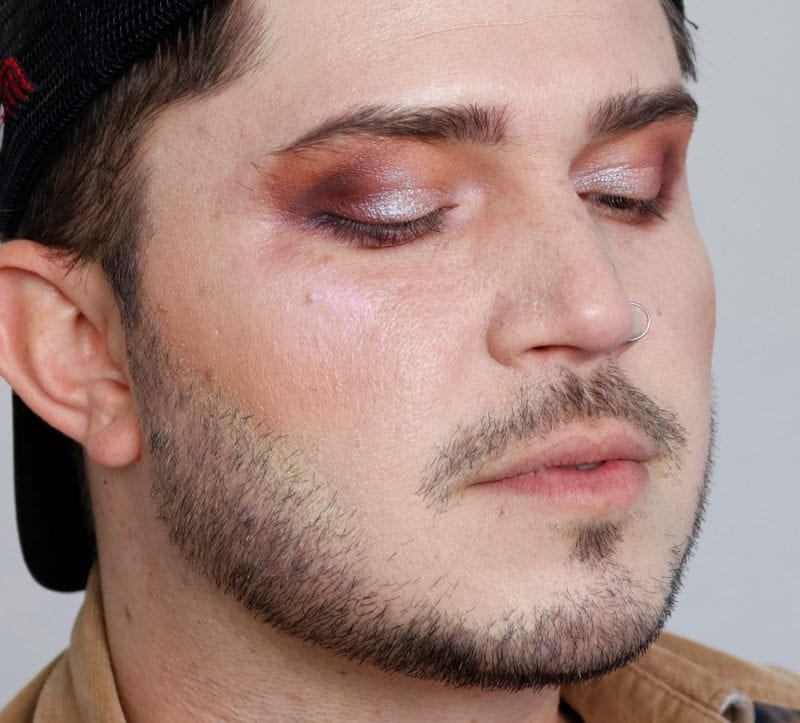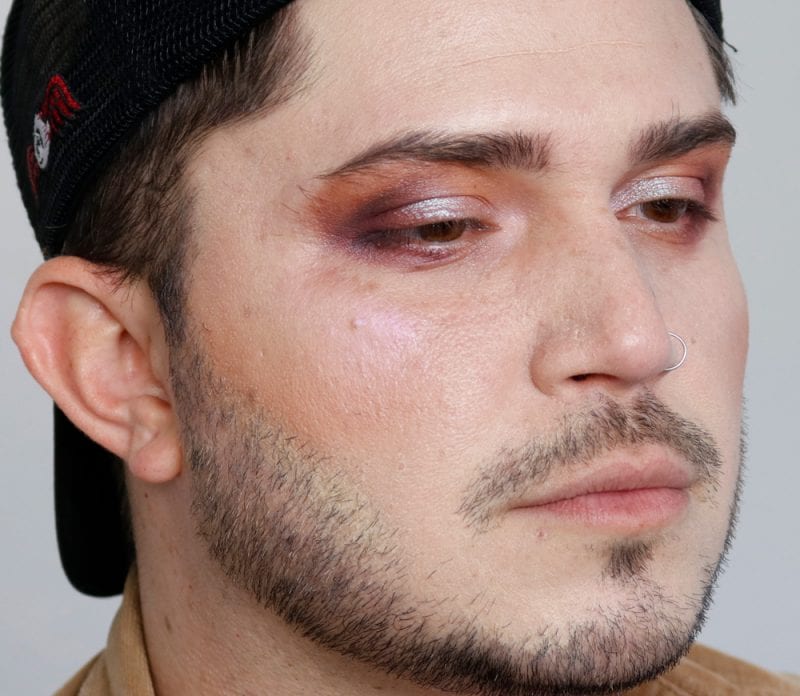 Mickey wanted me to play with the products I used in my Aromaleigh Kupala Fall Makeup Tutorial on him, so I put makeup on his cheeks and eyes. You can really see the blue shimmer in Inward Melodies on his lids.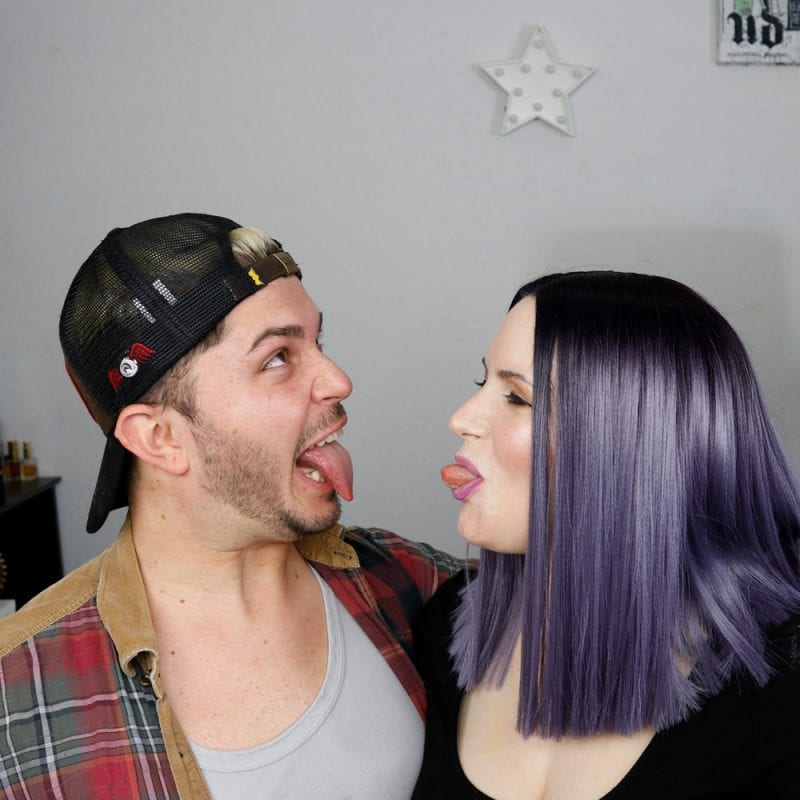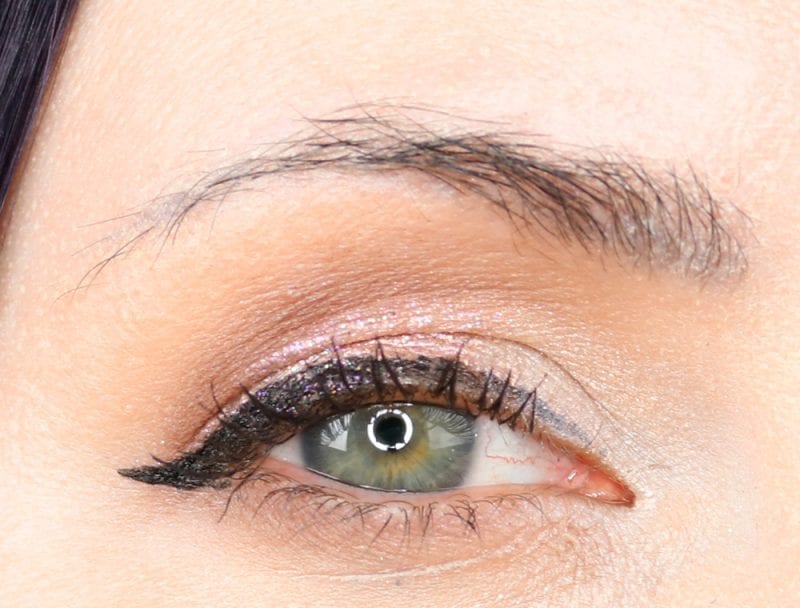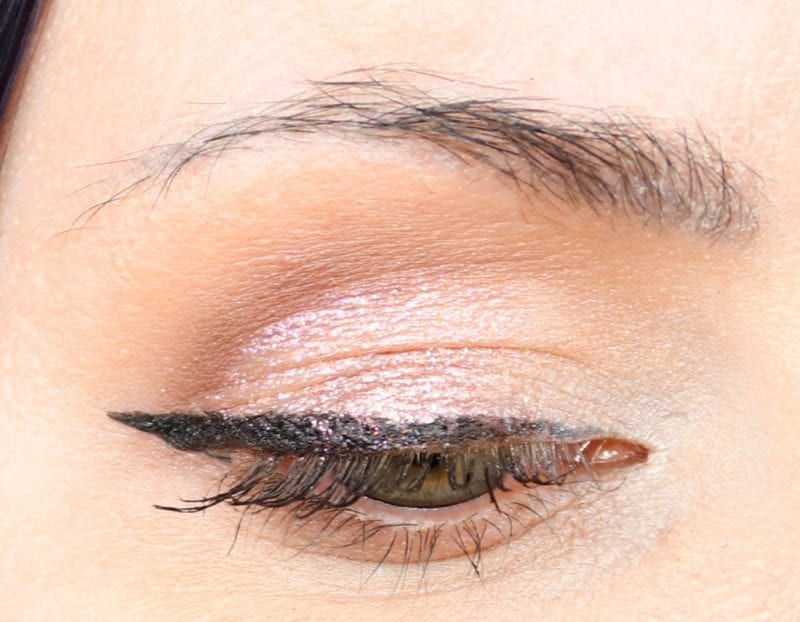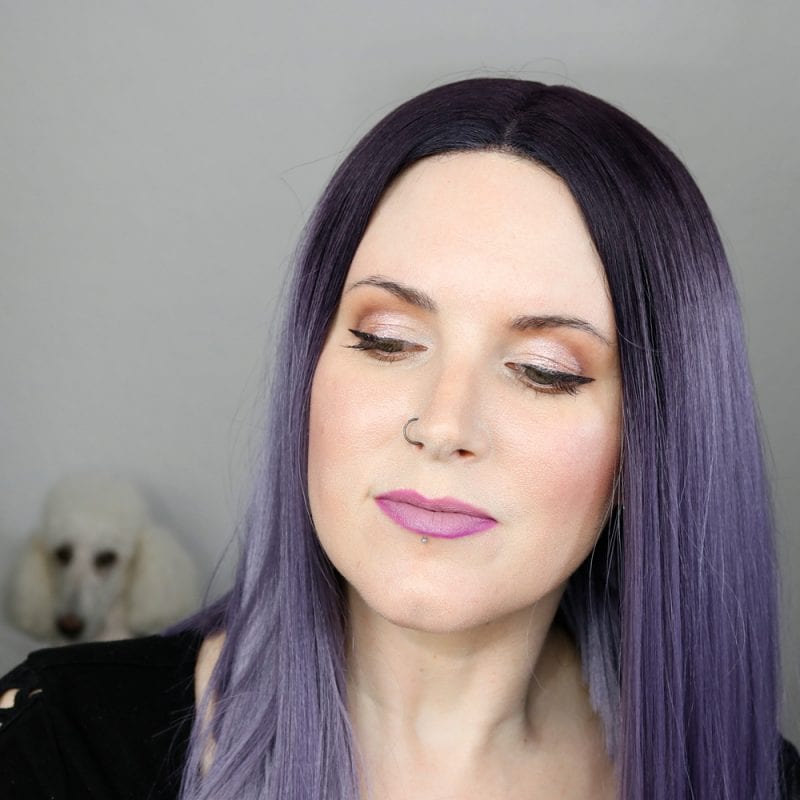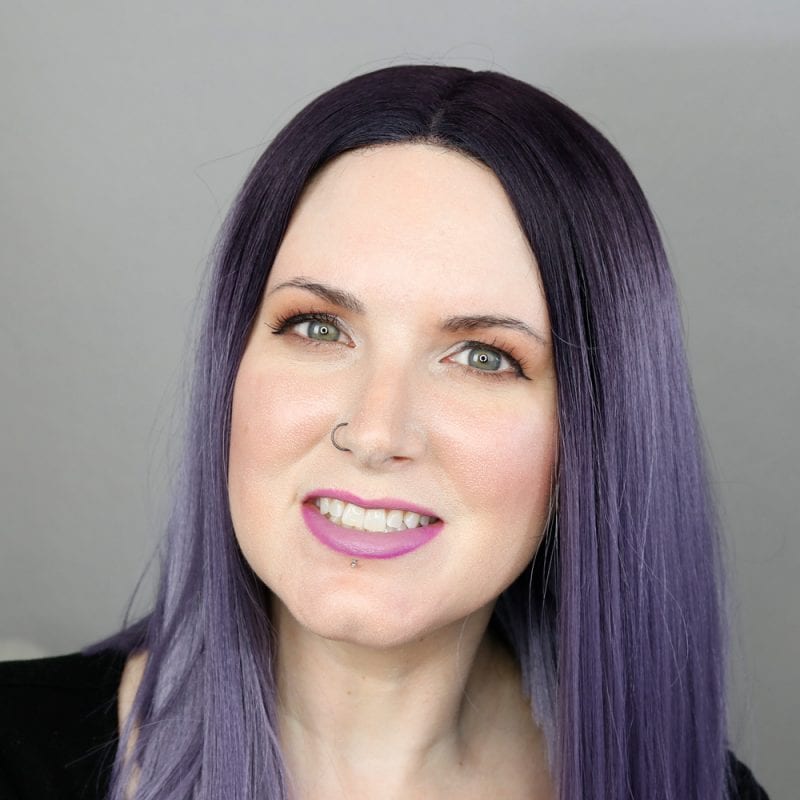 For this one I really love how the eyes turned out, though that particular KVD liner was dying. I screwed up the lips by going back over the edges with my lip pencil.
Eyes
Too Faced Shadow Insurance
Urban Decay Commando (Naked Ultimate Basics) – crease
Urban Decay Grind Glitter – outer lid
Urban Decay Scream & Angel Fire (Heavy Metals) – lid
Urban Decay Instinct, Nudie (Naked Ultimate Basics) – transition
Urban Decay Blow (Naked Ultimate Basics) – highlight
Kat Von D Tattoo Eyeliner
Viseart White (Bright Editorial)
Ofra Glazed Donut – highlight
Face
Hourglass Veil Mineral Primer
Huda FauxFilter Foundation in Milkshake
Nudestix Contour pencil
Cover FX Perfect Setting Powder
Urban Decay Rapture blush
Ofra Glazed Donut – highlight
Lips
Kat Von D LUV pencil
Sugarpill Kimchi
Mickey's color placement with Grind at the outer half of the lid was so unique and looked so cool in person. I'm always amazed at how Mickey shapes my eye. He enjoyed playing with the Heavy Metals palette. He's so good at so blending!
Last Updated on