It's time for another Makeup Wars! It's no secret I love the color purple. This time we're talking about our favorite purple polish. I've got my favorite purple polishes for you today. I'm sure you'll recognize some, but others may be new to you. You can check out other Makeup Wars here. You may have seen me mention some of these purples in my Fall 2013 Color Story, along with antique golds, deep teal blues, and greys.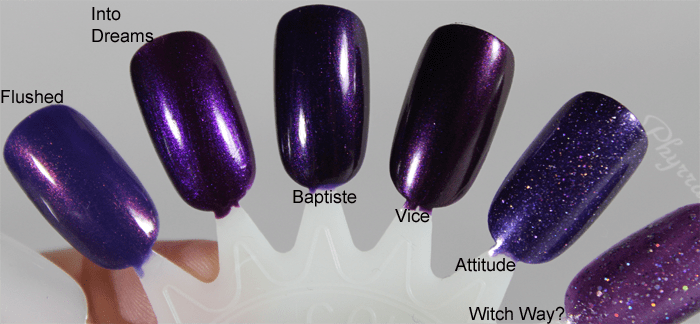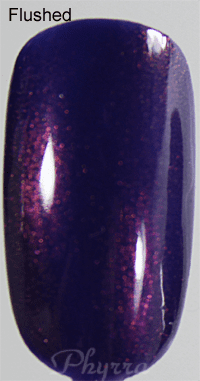 Cult Nails Flushed – a true "Blurple" (blue/purple) buildable sheer with an intense purple/pink shimmer effect that appears to glow through the polish.
This is a polish that is beautiful on its own, or layered on top of black, blue, purple or pinks.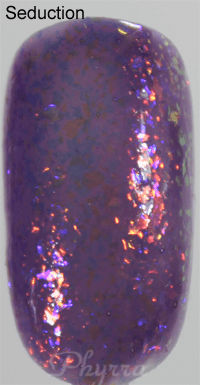 Cult Nails Seduction – a sheer purple base with red and blue flakes that offer a slight flash of color shift to gold at certain angles.
This one is gorgeous on top of purples, blacks, burgundy, blues, etc.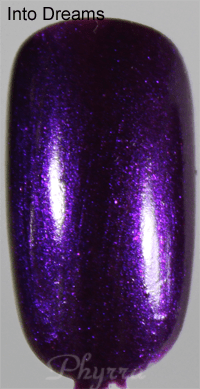 Pretty Serious Into Dreams – a vibrant purple with delicious pink shimmer
I love this purple! The pink shimmer is the icing on the cake.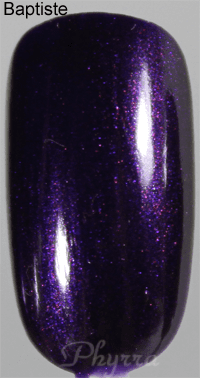 Illamasqua Baptiste – deep royal purple/ shimmer finish
The microshimmer in this polish is beautiful.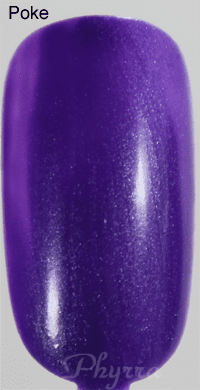 Illamasqua Poke – bright violet purple/ shimmer finish
This is such a beautiful, bright purple shade. It's perfect for a tape mani with black polish.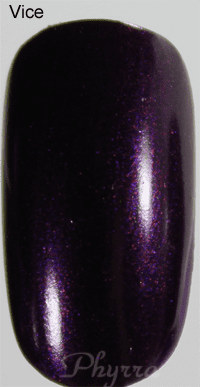 Urban Decay Vice – rich deep purple w/red & blue micro-shimmer
I love this color. I know people have said they felt it was similar to Baptiste, but it's got more of a red base. I really like the formula, too. I can't wait for UD to put out more polish!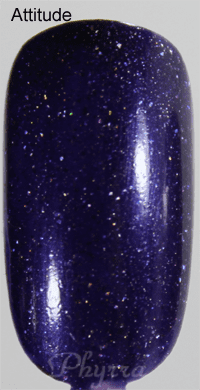 piCture pOlish Attitude –  perfectly purple subtle scattered holo.
This is lovely. I love scattered holo effects. They seem to give you the most vibrant shades with holo and shimmer. I feel like sometimes linear holo effects make it so the shades aren't as rich. This is my absolute favorite finish for polish right now.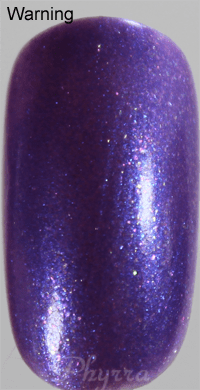 piCture pOlish Warning – violet purple with pink, blue and violet micro-shimmer. It's not exactly a holo, nor a multi-chrome or glitter, but looks amazing layered over black
This is a beautiful polish and looks great on its own or layered.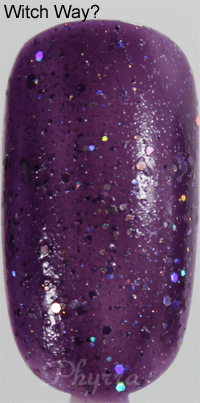 KB Shimmer Witch Way? – deep grape jelly with holographic glitters
This has been my second favorite finish lately. Jelly + holographic glitters. It's beautiful!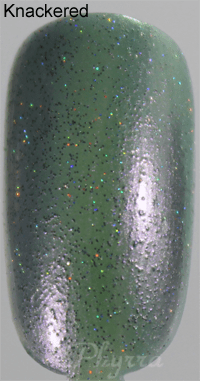 butter LONDON Knackered – a sheer, twinkling oyster shade flecked with micro glitter particles
You may wonder what this shade is doing here. I consider it a lavender purple duochrome with sea undertones, pink shimmer, and micro glitter. It started my lust for scattered holos. It's awesome when layered on top of deeper purples for nail art.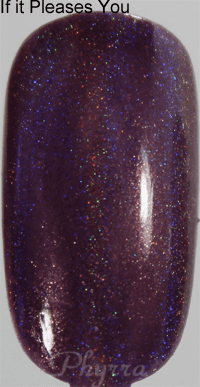 Literary Lacquers If It Pleases You – a deep plum with a touch of brown linear holographic
This is one of the richest linear holos that I've seen and it's a beautiful shade.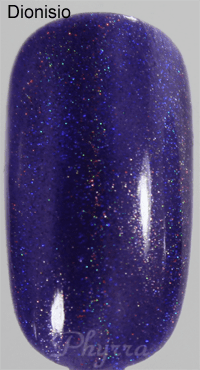 Hits Olympia Dionisio – Grape purple linear holographic.
Of all of the polishes here, this is the only one that I'm unsure if it is cruelty-free. I purchased this before I went CF on my blog, and I know it has been reformulated (I have the old version) since I purchased it to make it Big 3 free. It's a beautiful deep blue-based purple.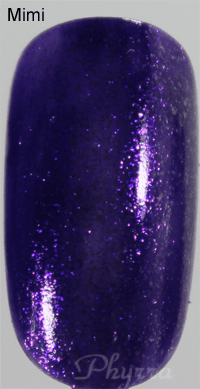 Zoya Mimi –  royal purple sparkling metallic
I love the foil / sparkling finish on this polish! I pretty much loved this whole collection but Mimi and Charla were my favorites.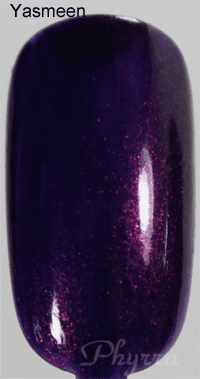 Zoya Yasmeen –  dark blue-toned purple base with very strong red-toned medium purple shimmer and hints of gold duochrome
This is sort of a deeper version of Flushed. I think this was my first Zoya polish and I still find it stunning.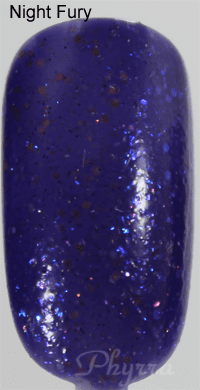 Wing Dust Night Fury – a deep purple/blue jelly polish loaded with blue and purple iridescent glitters and shimmers
This one is gorgeous and the pictures don't do it justice. It's a jelly finish with gorgeous glitters.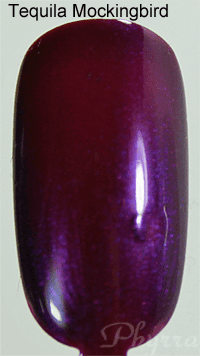 a.dorn Nails Tequila Mockingbird – a fantastic rich purple from one angle, a fuschia or deep pink from another
This is another one that the pictures aren't doing it justice. It's so pretty. I love the fuchsia / purple shift. It also smells like grape candy.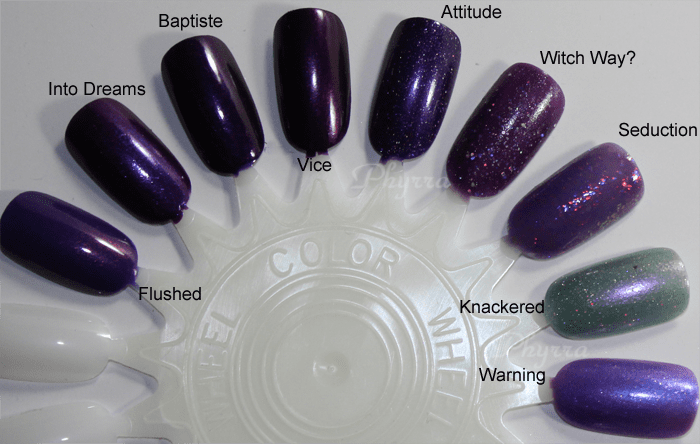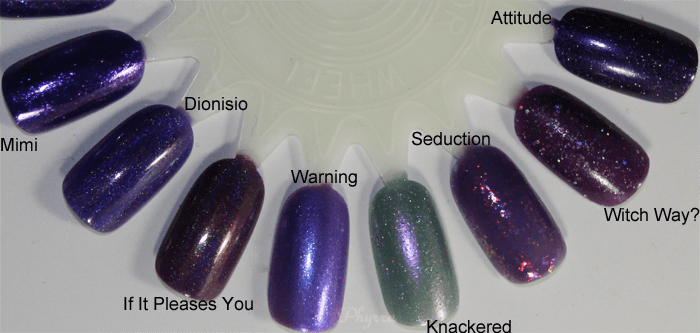 I desperately wish that I'd had some sunlight because these pictures don't really do these polishes justice. They're gorgeous!
See what the rest of the Makeup Wars bloggers have chosen for their favorite purple polishes!