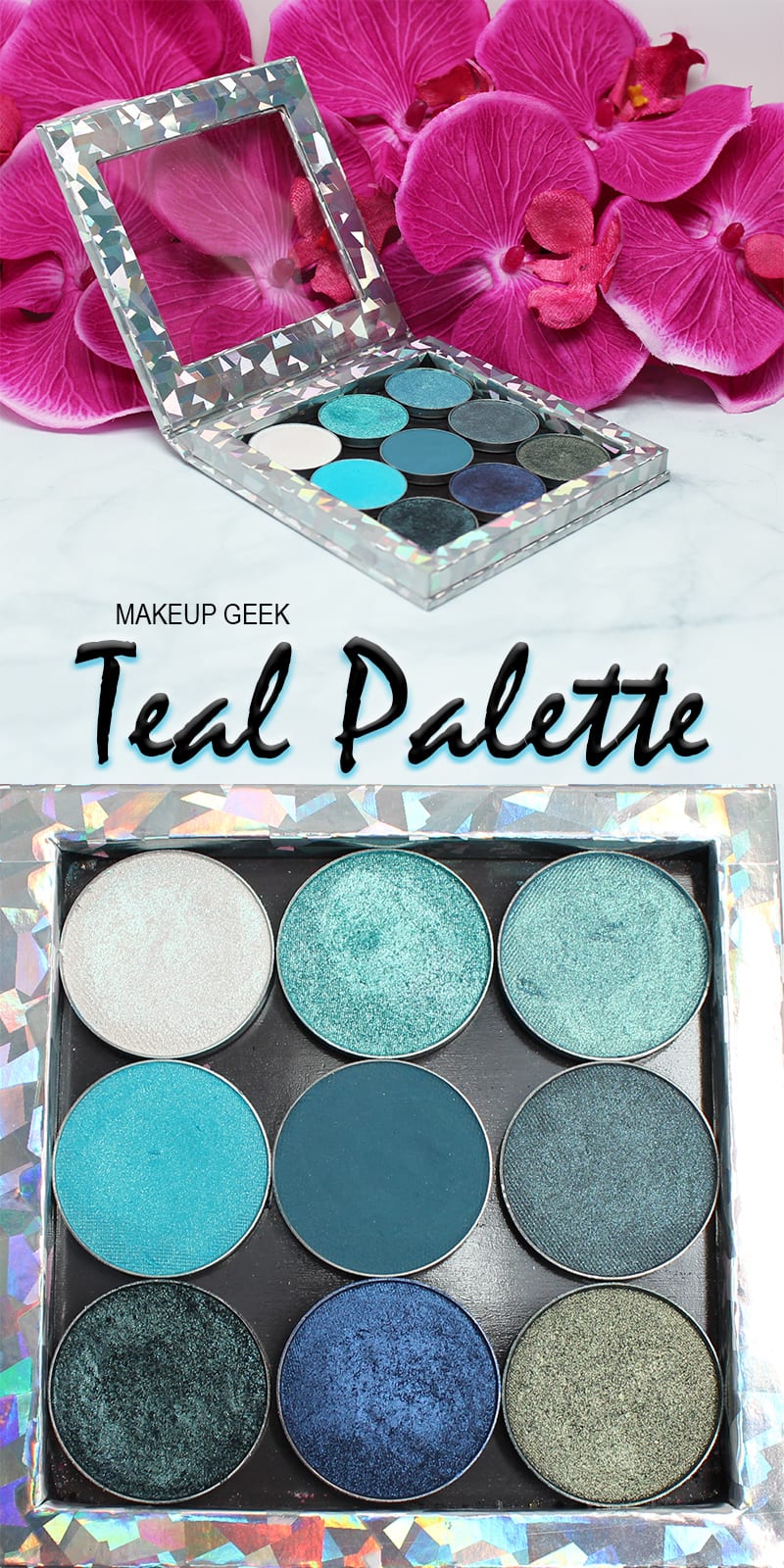 Today I have my Makeup Geek Teal Palette to share with you. I loved putting this one together.This palette was pretty easy for me to put together, given my love of all things teal.  I even did some layering experiments because I think you'll love seeing the results. I'm personally a fan of teal blue so this palette leans blue, not green. Now, I bought Sugar Rush when Makeup Geek released it as a pressed duochrome shade. I'm not sure if that shade will be back in the pressed format, but I know the loose shade will be back. This palette is not for the faint of heart.
Get 10% off at Makeup Geek with code PHYRRA!
Makeup Geek Teal Palette
PR + purchased by me.
All Makeup Geek eyeshadows are cruelty free, talc free and paraben free. In addition to that, they're made in the USA.
Where to Buy
Makeup Geek
Price
$6 each for most shades (.064 oz)
$10 for foiled shades
The Teal Palette

Row 1 Sugar Rush – Pegasus – Mermaid
Row 2 Poolside – Peacock – Ocean Breeze
Row 3 Houdini – Center Stage – Typhoon
The Teal Swatches
All eyeshadows swatched on Too Faced Shadow Insurance. All layering combos swatched on bare skin.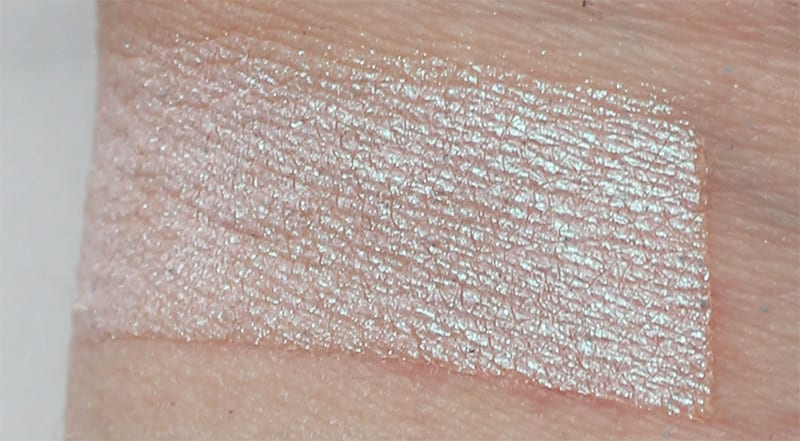 Sugar Rush
Translucent base with icy blue and purple reflects.
It's a white base with an iridescent turquoise shift. To me this is the perfect sort of highlight shade on my skintone. It's also great for layering on top of other shades to add dimension.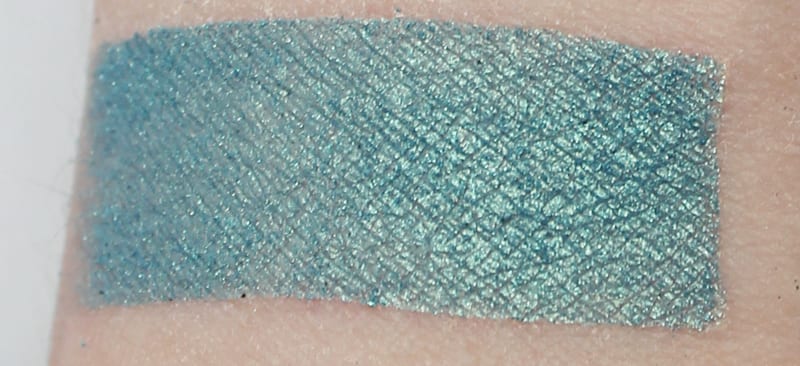 Mermaid
Metallic teal with reflects gold
This is a gorgeous teal blue with gold iridescence. I think it's a great lid color.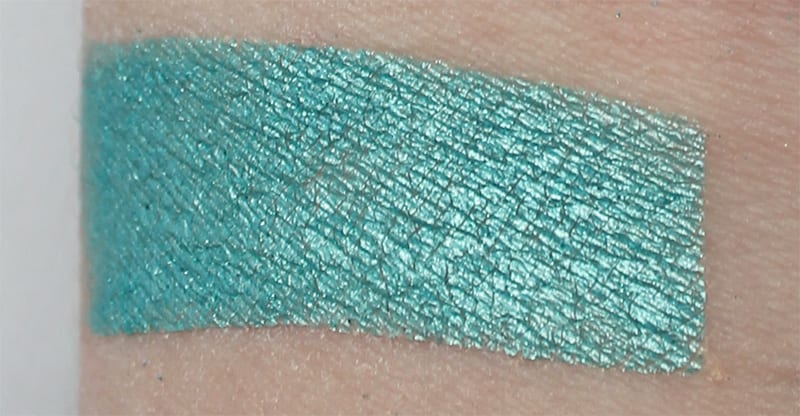 Pegasus
Light, bright aqua with a foiled finish intensely bright light aqua.
I like this as a lid shade or layered at the center of the lid for an intense look.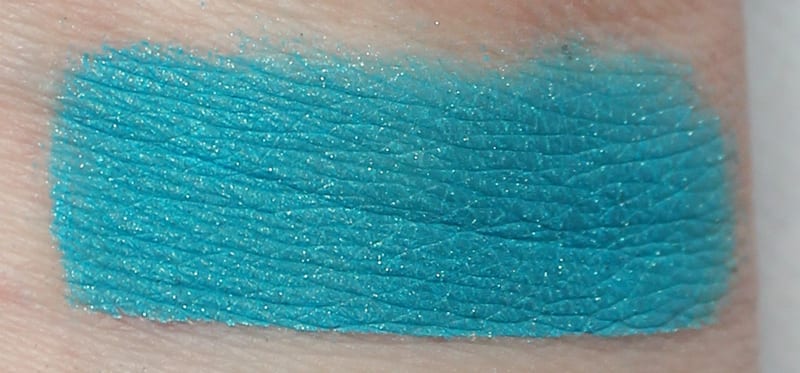 Poolside
Bright shimmery teal with specks of gold
This is a great lid shade, liner shade, great for a middle shade in a monochromatic trio of teal blue.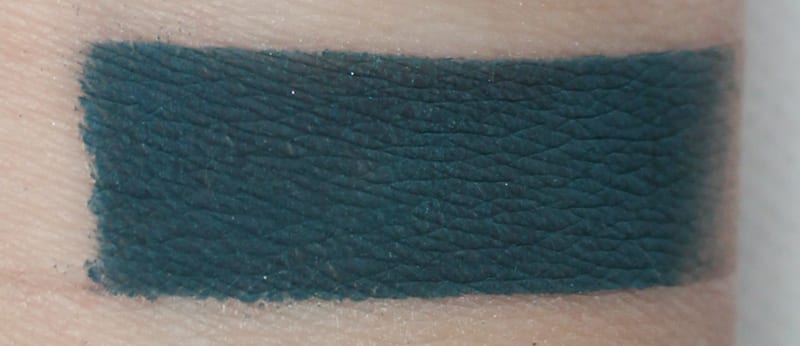 Peacock
Matte deep teal blue.
I love this as a hood or crease color. It works well as an accent shade, to deepen the outer corner. I also like it as a liner.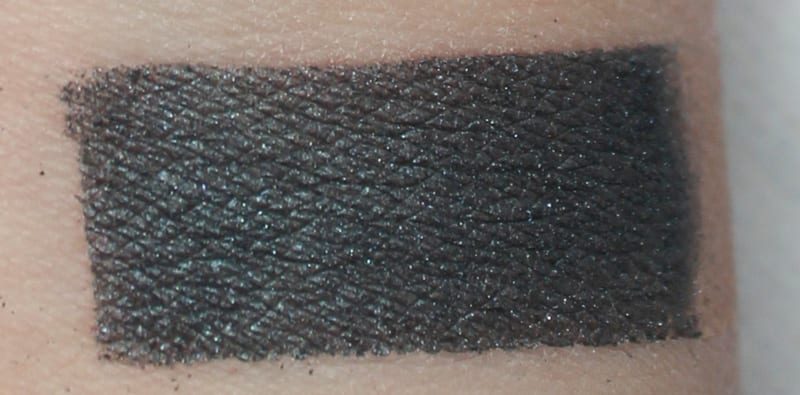 Ocean Breeze
Metallic deep green blue.
This is a good liner shade. It can make the great outer 1/3 to deepen a look.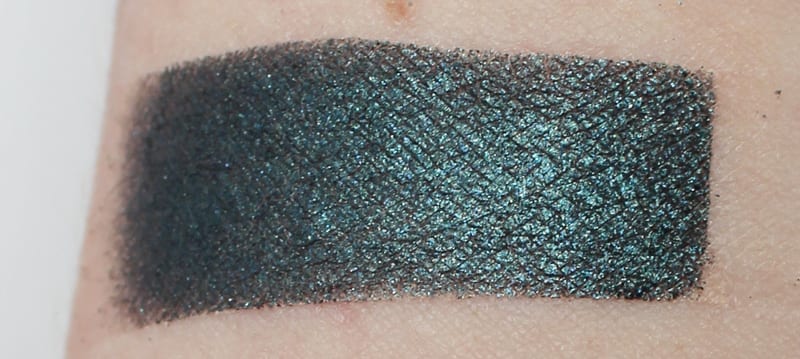 Houdini
Deep emerald teal green with a foiled finish.
This is a beautiful shade that is great for a smoky eye because it is such a complex color. It's cool as a lid shade with another color layered at the center, too.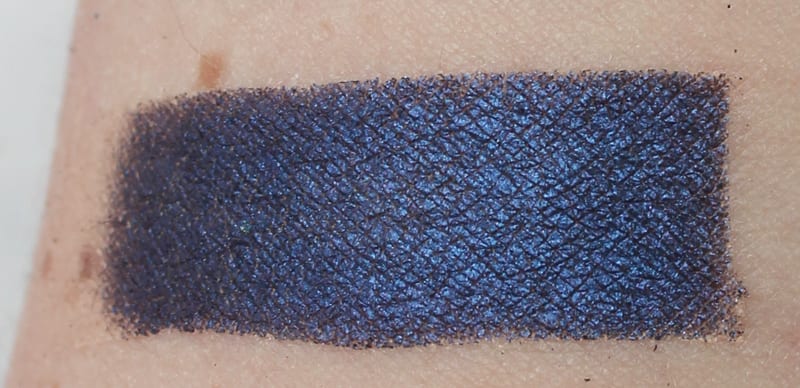 Center Stage
Bright royal blue with a foiled finish
This can be a great liner or steal the show as a lid shade. It also works for a rainbow eye, at the outer half of a lid look or the middle 1/3 of a lid look.
My Teal Layering Combinations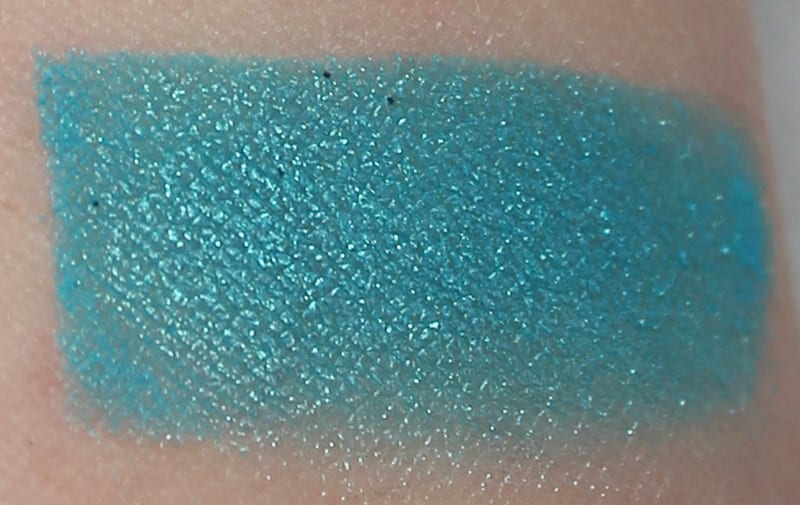 Combo 3 – Sugar Rush layered on top of Poolside
This combo is a lot of fun and adds more dimension to Poolside.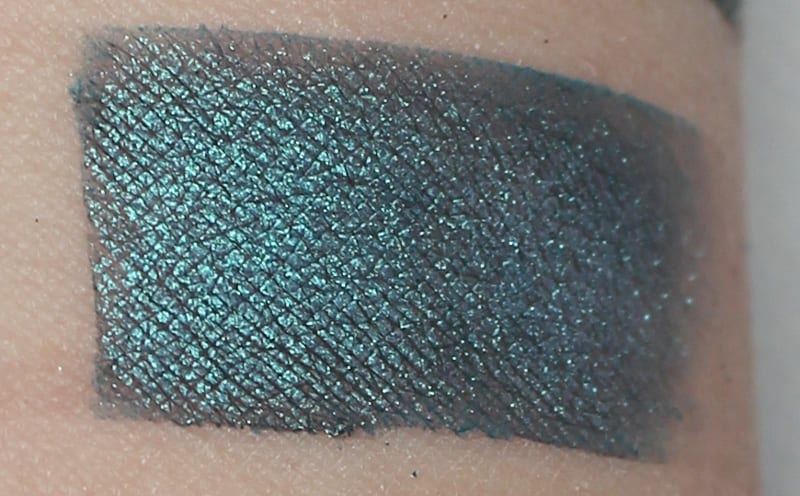 Combo 2 – Peacock with Sugar Rush layered on top
I think this is a combo a lot of you will really like. You can use Sugar Rush to add depth to a deep shade like Peacock.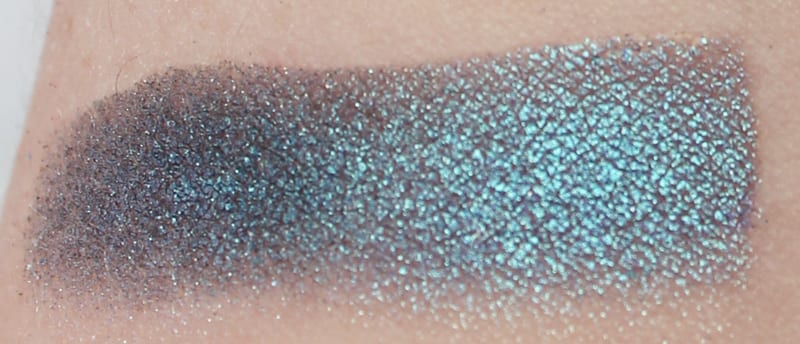 Combo 1 – Sugar Rush is layered over Houdini on the left and Center Stage on the right
I think this is the layering combo that you will love the most. I put Houdini on the left side, Center Stage on the right side, then tapped Sugar Rush on top and blended it with my finger. This is what it turned into. Ok, this is my favorite. Not gonna lie!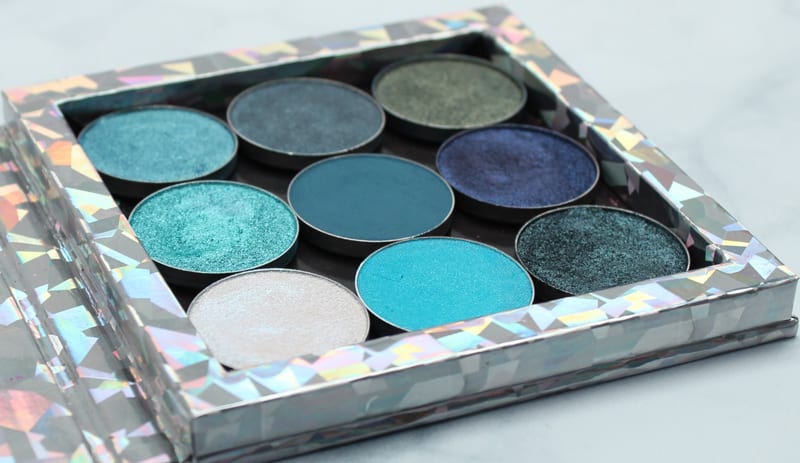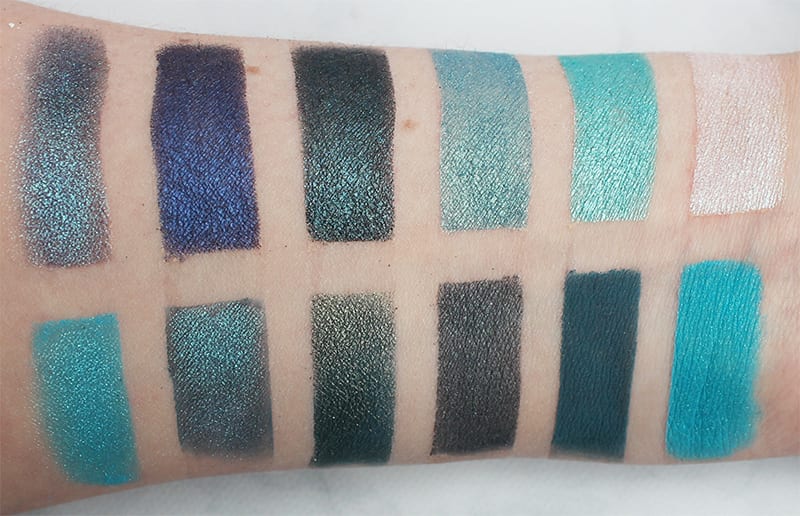 Row 1 Combo 1 – Center Stage – Houdini – Mermaid – Pegasus – Sugar Rush
Row 2 Combo 3 – Combo 2 – Typhoon – Ocean Breeze – Peacock – Poolside
Honestly, I look at this as a palette that I would supplement with my neutral matte shades for a complete look, but really all it's missing for me is a lighter matte shade to blend out crease /  hood colors. I love the variety, depth and finishes available in this set. It's so gorgeous.
DIY Makeup Geek Series
What do you think of the Makeup Geek Grey Palette?
More to See