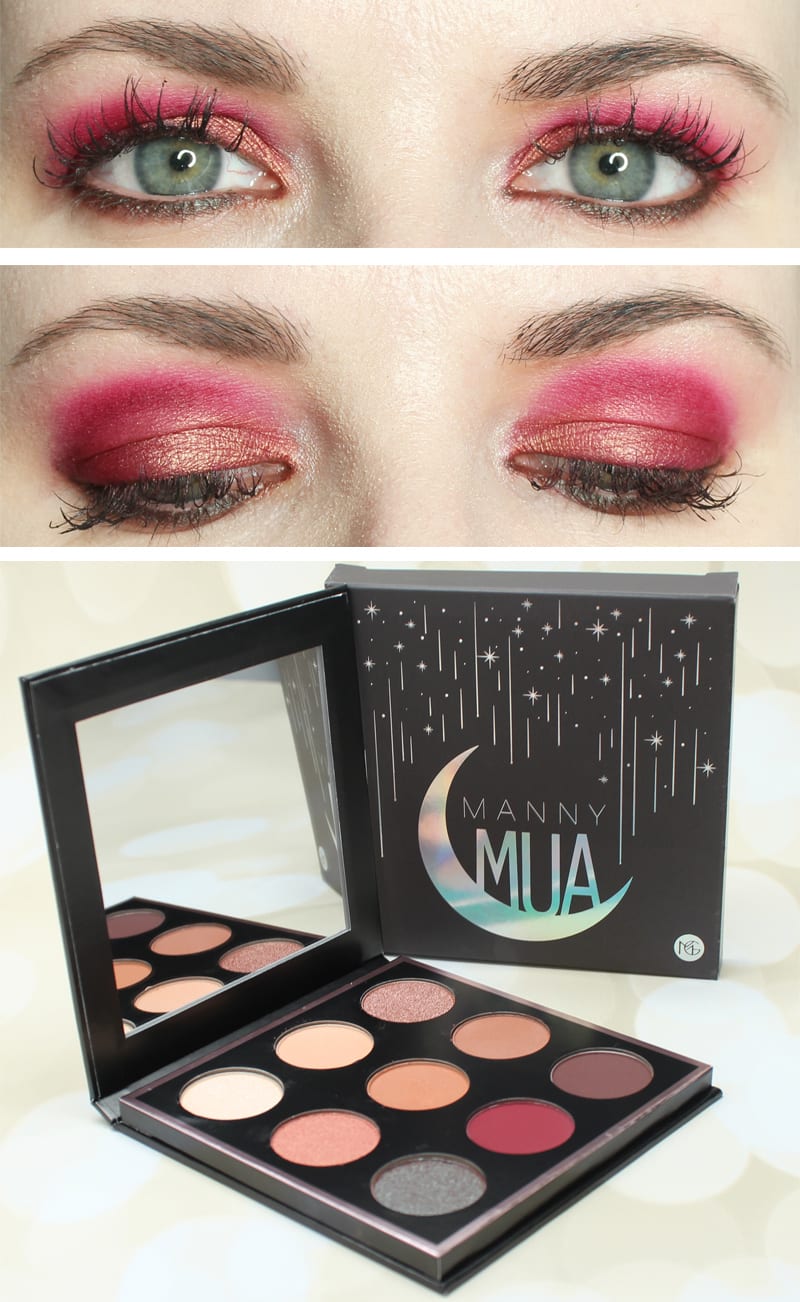 Happy Teal Thursday! Here's my Makeup Geek MannyMua palette look. I used 7 of the 9 shades in the new Makeup Geek MannyMua palette.
Get 10% off at Makeup Geek with code PHYRRA!
Makeup Geek MannyMua Palette Look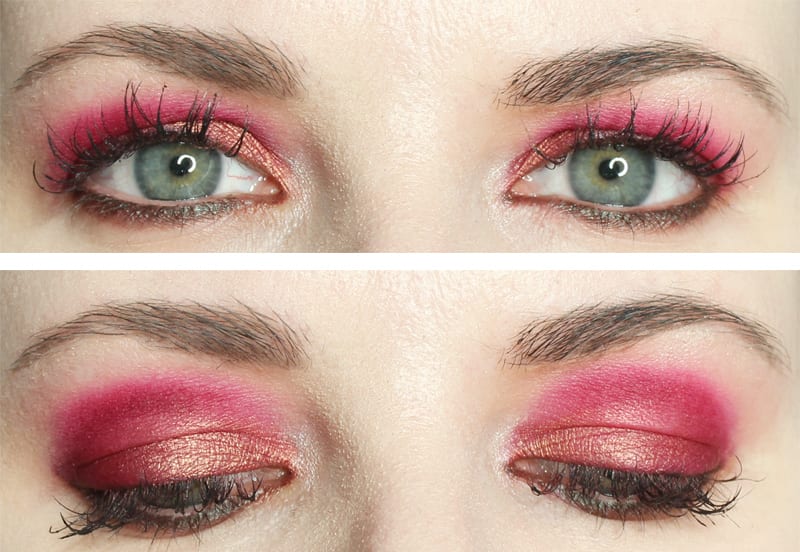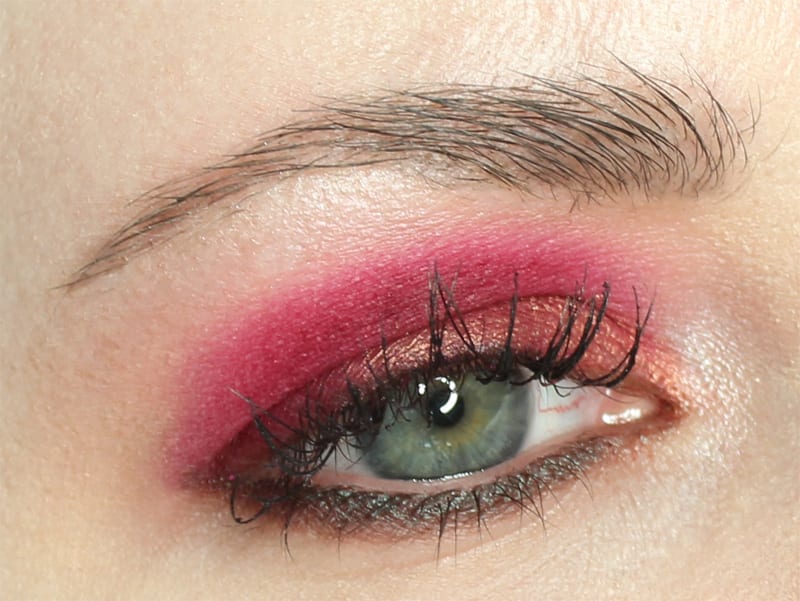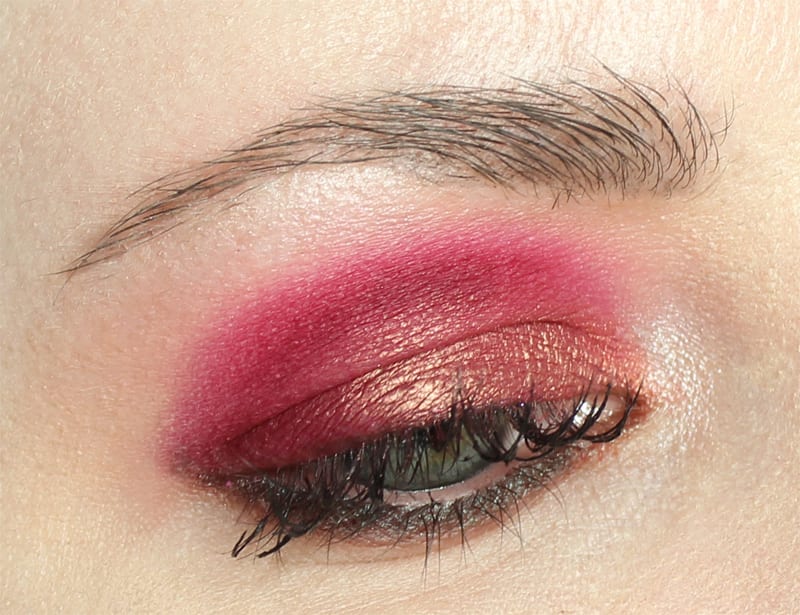 Makeup Geek MannyMua Palette Look Tutorial
1. After applying eyeshadow primer, apply Beaches & Cream as a base shade with a fluffy brush.
2. Using Makeup Geek's Defined Crease Brush, put Mars on the lid and into the crease (or if you have hooded eyes like me, onto the hood.
3. Apply Aphrodite to the lower lid.
4. Layer Insomnia on top of Aphrodite.
5. Press Cosmopolitan onto the lid.
6. Use a bit of Sora to blend out the edge of Aphrodite on the lower lid.
7. Use a bit of Beaches & Cream to blend out the edge of Mars. You could use Sora instead if you wanted.
8. Highlight at the inner corner and under the brows with Artemis.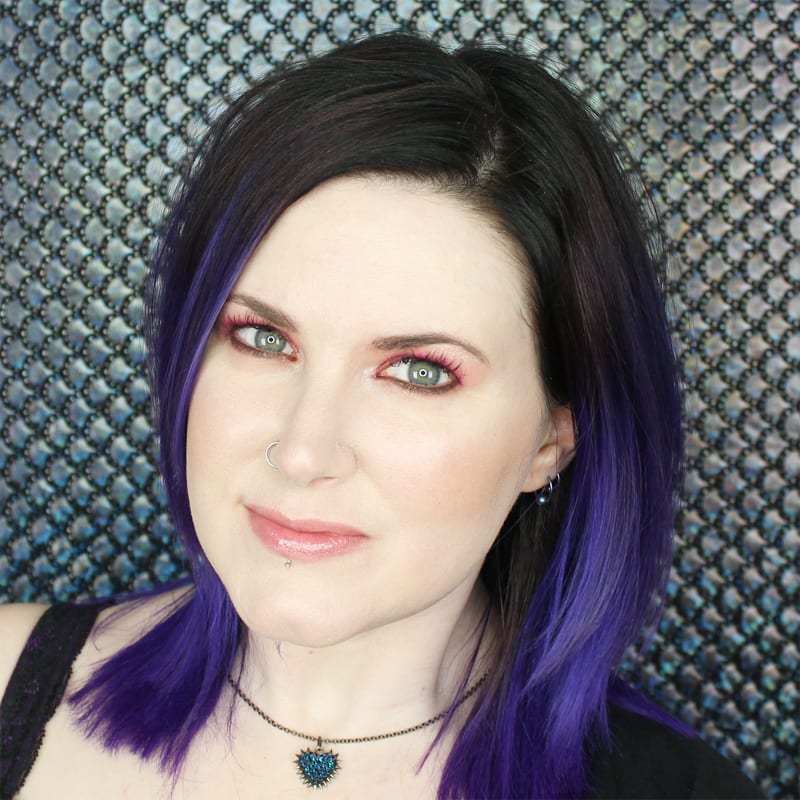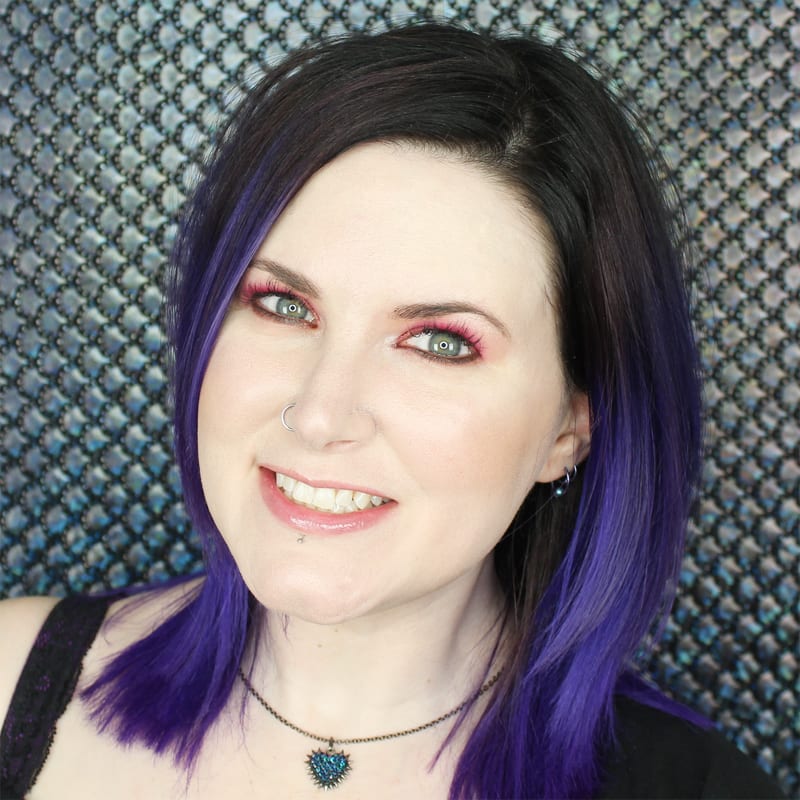 All swatches below are on bare skin, swatched with my finger tip.
Makeup Geek MannyMua Palette Comparison Swatches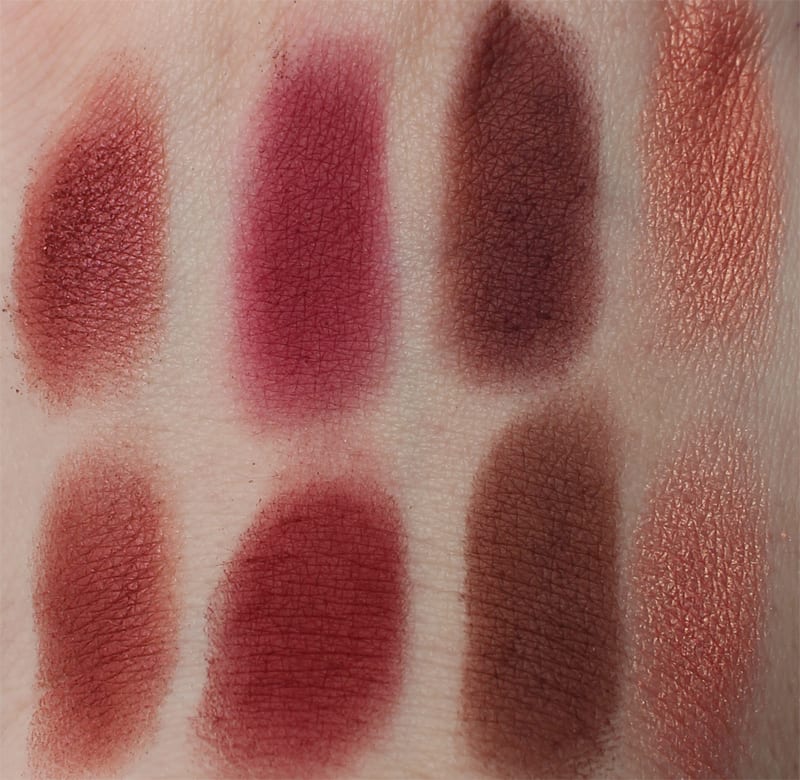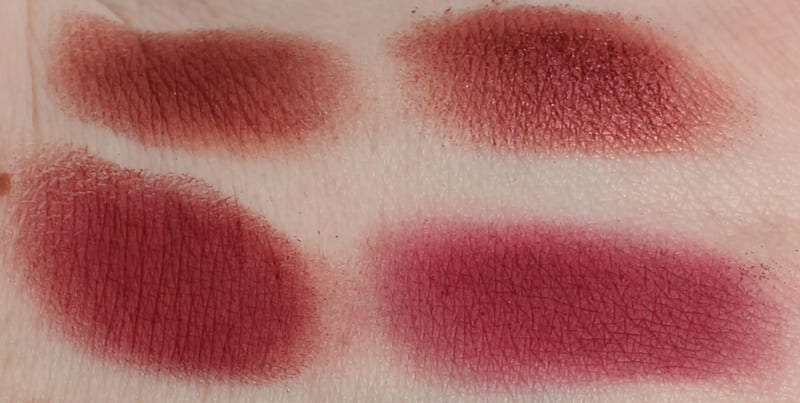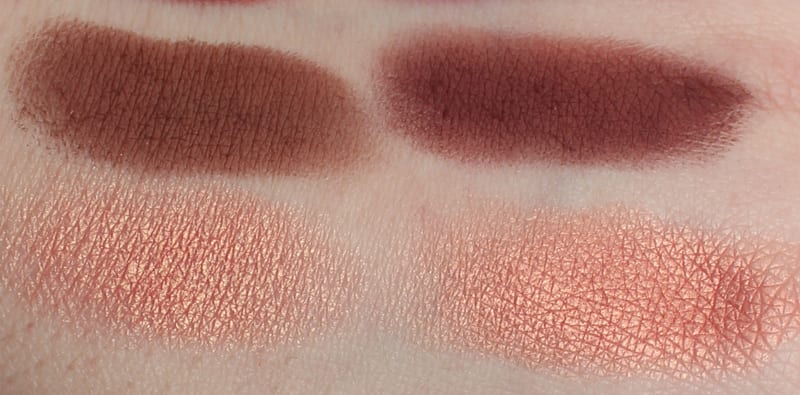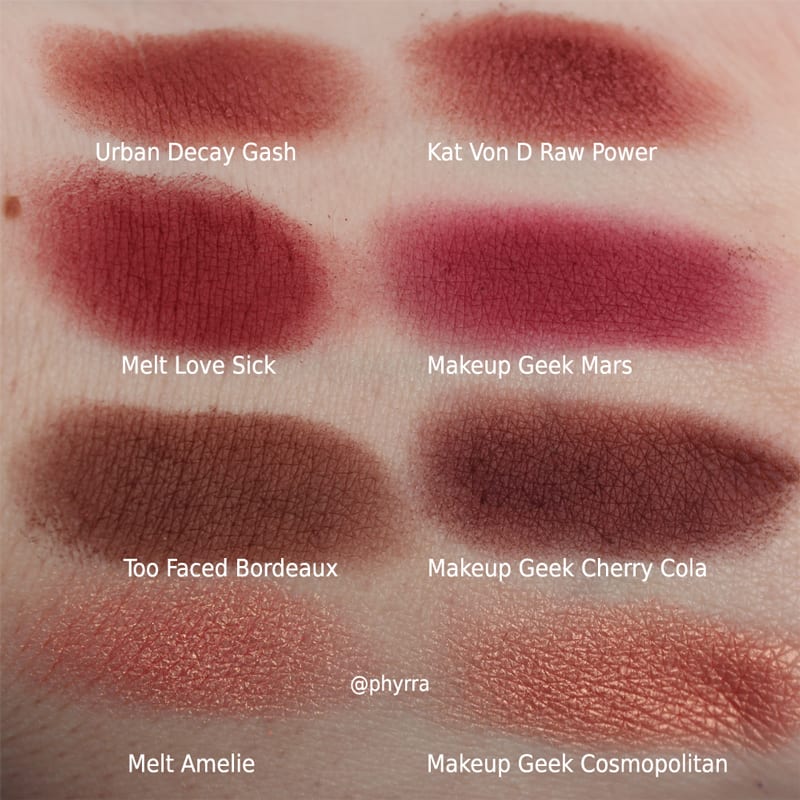 I wanted to share some Makeup Geek comparison swatches. I could have sworn that I had Bitten in my collection but I currently have no idea where it's hiding. I included Urban Decay Gash (from the XX Vice Reloaded) and Kat Von D Raw Power. I think they're very close but Raw Power is more sparkly and Gash is closer to a satin-matte. Melt's Love Sick is not as close to Makeup Geek Mars as I thought it would be. Mars is cooler toned. I did think Makeup Geek Cherry Cola and Too Faced Bordeaux (from Chocolate Bon Bons) would be close but Cherry Cola has more red in it. I'm happy to see how close Cosmopolitan and Amelie are.
Bunny Paige Dragonfly Necklace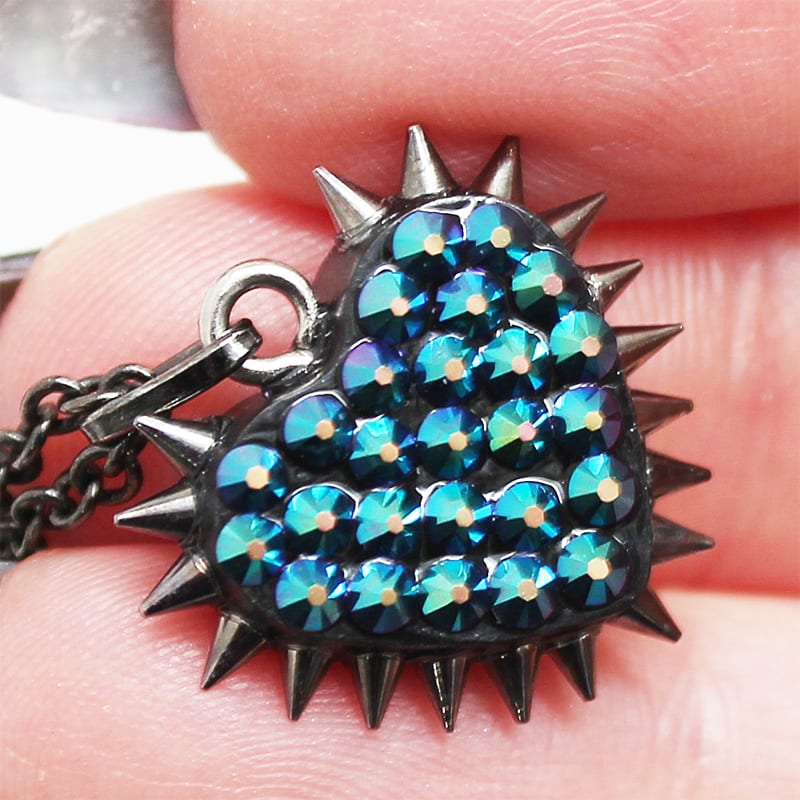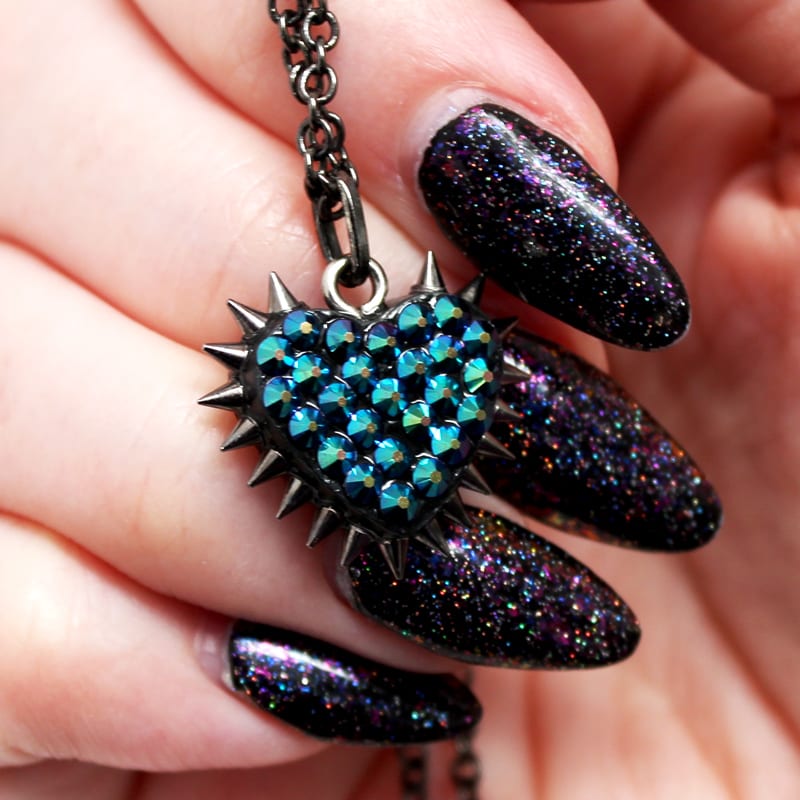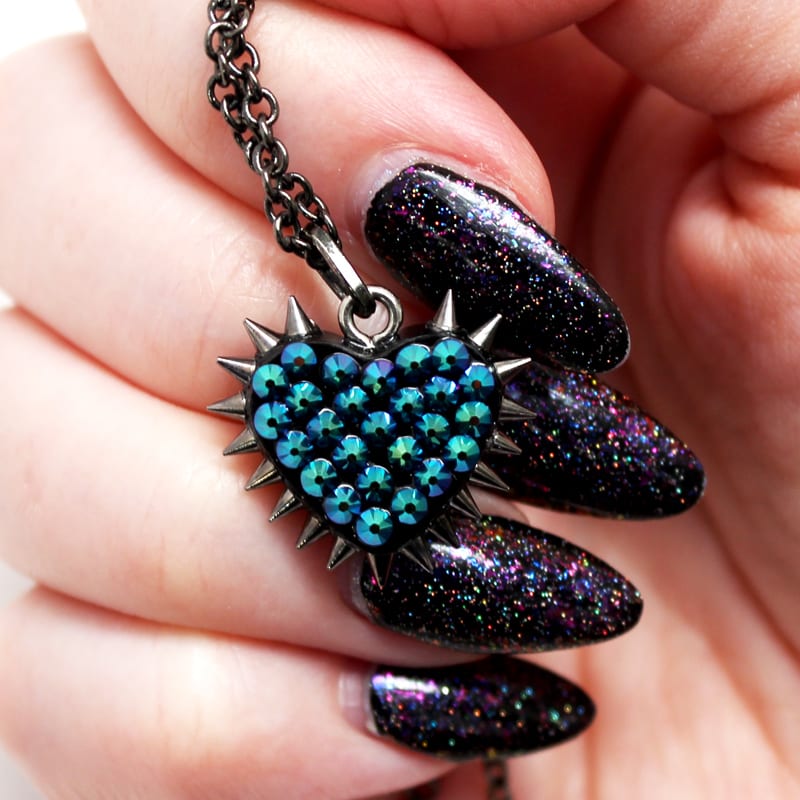 Necklace
Bunny Paige Micro Spiked Necklace in Dragonfly
Nails
Cult Nails Nevermore (discontinued, try KBShimmer Eclipse for another perfect one coat black)
GlitterDaze Phosphorescent Nightshade (H) layered on top.
Eyes
Too Faced Shadow Insurance
Makeup Geek Beaches & Cream – base shade, to blend out edges of Mars
Makeup Geek Mars – lid and hood
Makeup Geek Cosmopolitan – lid
Makeup Geek Aphrodite – lower lid
Makeup Geek Insomnia – lower lid on top of Aphrodite
Makeup Geek Sora – lower lid
Makeup Geek Artemis – highlight at inner corner and under brow
Nyx Micro Brow Pencil in Black
Glossier Boy Brow in Black
Smashbox 3D liner in Bare – waterline
Face
Urban Decay Naked Skin Concealer in Fair Neutral – under eyes
Too Faced Born This Way Foundation in Snow + Paula's Choice Hyaluronic Acid Booster
Cover FX Illuminating Setting Powder – under eyes
NARS Dual Intensity Blush in Craving – blush & highlight
Lips
Urban Decay Sheer Walk of Shame lipstick
Urban Decay Lip Junkie Gloss in Midnight Cowboy
I'm hooked on GlitterDaze Phosphorescent Nightshade (H). I loooove how this color looks. It has  fuchsia, purple, and royal blue multichrome flakies with ultra sparkly silver holographic glitters. Soooo gorgeous! I've also got Delphinium (H) turquoise, blue, purple and pink multichrome flakies with holo effect and Belladonna (H) blue, purple, and pink multichrome flakies to try next.
So I tried NARS Craving (the bronzer side) as a blush with a duo fiber brush. Not sure how I feel about it. I also used the highlighter shade with it. It's pretty but too subtle in general for me. When I was in LA this was the one makeup item I purchased when I was out shopping with Jen (from My Beauty Bunny).
I could not settle on a lip color that I liked with this look and I should have just gone for Urban Decay 714. I tried a bright pink, a bright orange, a soft pink, and finally said screw it and just used the sheer UD lipstick, Walk of Shame. I added a bit of UD's lip junkie gloss to the center of my lips. What color would you wear with this look?
For Teal Thursday, I'm sharing my gorgeous Bunny Paige Dragonfly Micro Necklace. I'll be buying another, larger Dragonfly at some point in the future because I loooove how this color looks. It's so eye catching. Bunny Paige makes so many gorgeous necklaces, as I can attest by my ever expanding collection.
I still can't get over how much I love Cosmopolitan layered on top of Mars with Mars in the crease. I think it makes my eyes pop in a beautiful fashion. I've been really into red eyeshadow lately (see my UD Gash tutorial).
What do you think of my Makeup Geek MannyMua Palette Look for Hooded Eyes?
Last Updated on