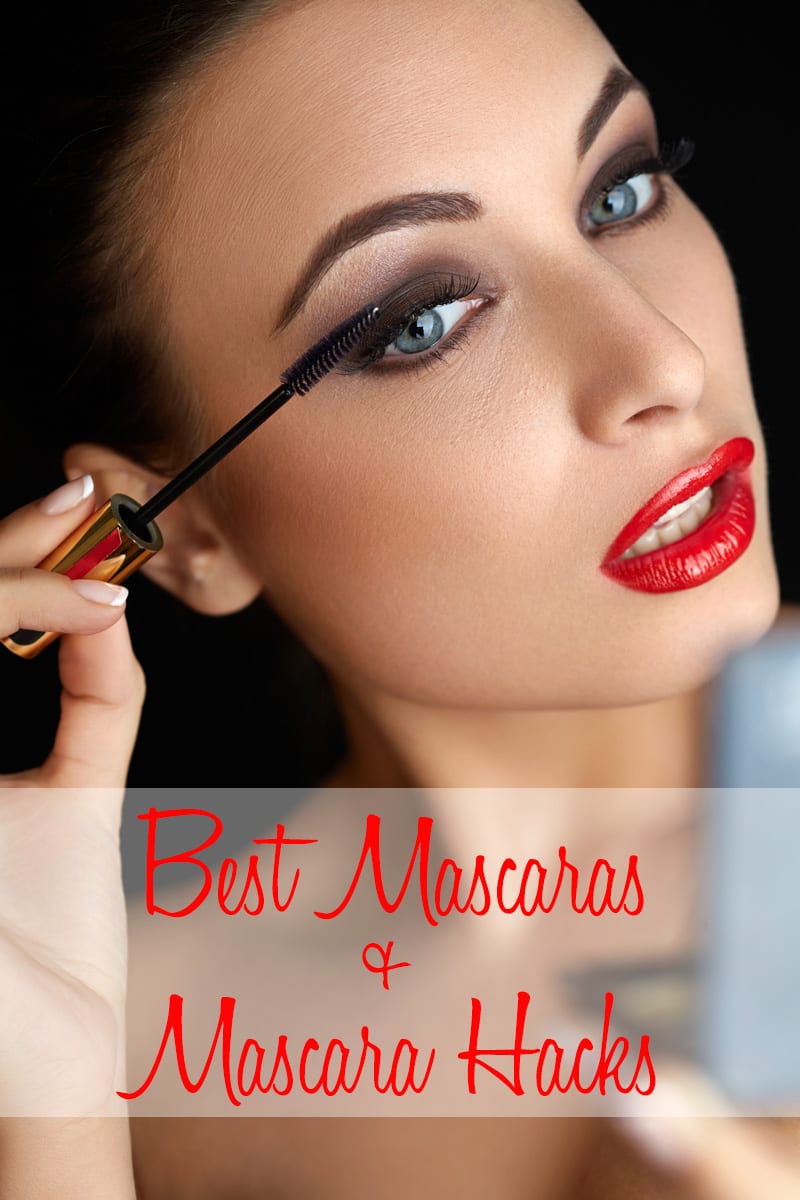 It's National Lash Day, so it's the perfect time to share my picks for the best mascaras and mascara hacks. While I have been wearing lash extensions for a couple of months now, I've still got a stock of mascaras that I reach for when I need to boost my lashes or that I use when I'm not in extensions. All are cruelty free. This post contains a mix of press samples and products purchased by me.
Best Mascaras and Mascara Hacks
All of these mascaras have worked well with my sensitive eyes. Before I had my PRK vision surgery, these were the ones that I could wear comfortably, without them irritating my eyes or getting under my contacts.
It Cosmetics Super Hero Mascara
This is the newest mascara in my arsenal. I was able to wear this mascara a few times before I got lash extensions and I've used it a few times with my lash extensions. It's a volumizing and lengthening mascara that doesn't flake. The formula is great and I love the brush.
Urban Decay Perversion Mascara
This has been my go-to mascara for a long time and for good reason. It's gorgeous and adds great length, as well as being super black. (See my before and after with this mascara)
NARS Audacious Mascara
The bristles on this brush are unusual, but it gives some excellent length. (see my before and after)
Tarte Lights, Camera, Lashes 4-in-1 Mascara
This mascara gives me the fattest lashes with the least amount of effort. It comes in cute purple packaging. It's also vegan.
Too Faced Better Than Sex Mascara
Provided you wipe the brush off with a tissue so you don't have an overloaded brush, you'll get really gorgeous results with the Better Than Sex Mascara.
Buxom Lash Mascara
I don't often hear this mascara discussed but it gives good volume too.
Physicians Formula Sexy Boost Cat Eyes Mascara
This is one of my all time favorite drugstore mascaras. It gives my lashes a nice flare.
Essence I love Extreme-Volume Mascara
This is the best budget friendly volume mascara I've found to date.
Urban Decay Mascara Resurrection
I'm including this because it's a pretty genius product. If you apply your mascara and screw up, use this to work through your mascara and banish clumps!
Anastasia Beverly Hills Lash Genius
Make any mascara you love waterproof with Lash Genius.  It's a clear topcoat that you need to have in your makeup bag. I've gone through several of these.
Mascara Hacks & Tips
Wipe off your mascara wand on a tissue before you use it. This prevents clumping from having too much product on the wand.
Apply mascara to the tops of your lashes first. This helps with lengthening and volumizing your lashes.
If you're still prone to clumpy lashes, use a metal lash comb to apply your mascara. This also helps with the lower lashes.
Don't coat your lashes evenly! Apply your mascara thicker at the roots when you zig zag and then lightly at the top when you pull through.
Dust translucent setting powder on your lashes with a brush in between your first and second coats to add more volume.
If you get mascara on your skin, wait for it to dry and then use a q-tip to remove it.
Use a mascara shield or spoon when you apply mascara to prevent getting mascara on your skin. Or use a business card.
Save your old mascara wands from your favorite mascaras (or buy disposable wands) and keep them in your makeup bag. You can use them to help prevent clumping.
Don't store your mascara in the bathroom. You don't want your mascara anywhere there's a temperature fluctuation.
Looking for more to read? Check out my 10 Organization Hacks for Beauty Lovers or 8 Best Beauty Tools for Great Hair & Skin.
What are your picks for the best cruelty free mascaras? Any mascara hacks to share? Let me know below!

Last Updated on