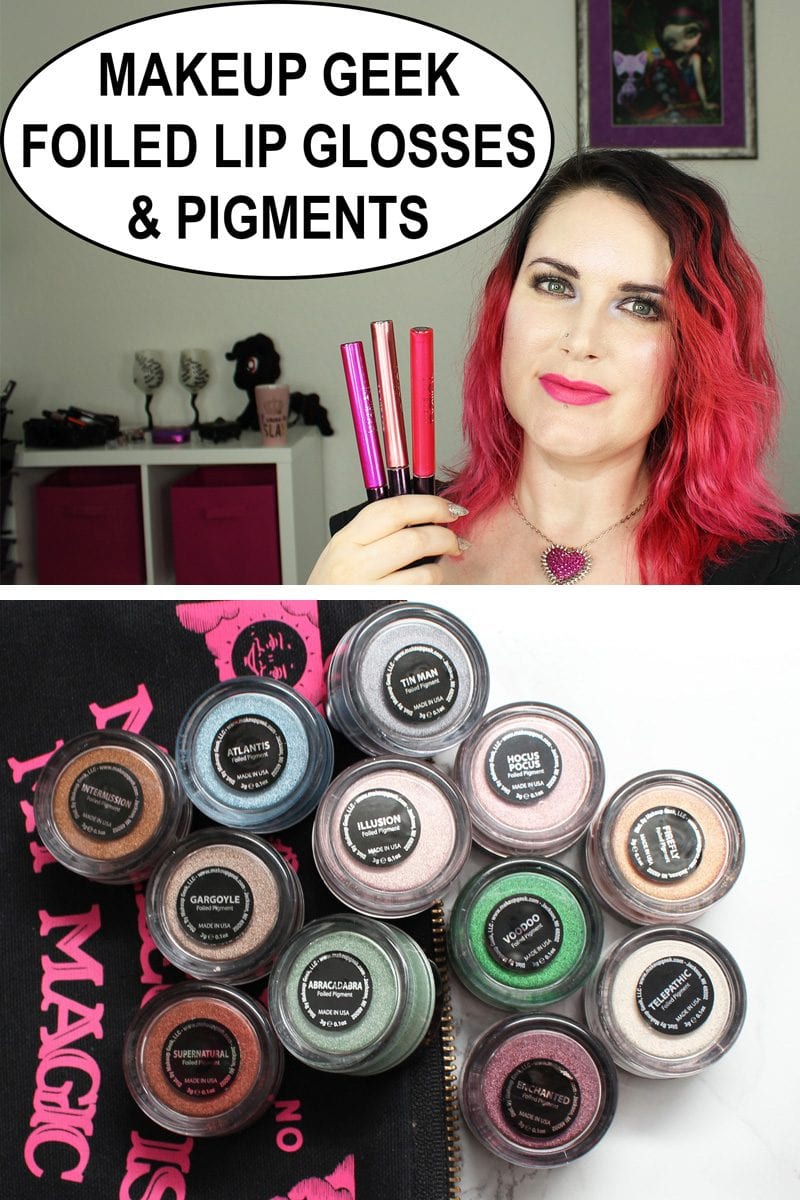 Today I'm sharing my new Makeup Geek Foiled Lip Glosses & Pigments Review. I've got lip swatches on pale skin. The video really shows the foiled colors in action, so make sure you see it. I did include a little bit of chit chat at the end of the video with where I've been for the past week.
Makeup Geek Foiled Lip Glosses & Pigments Review
PR sample.
Where to Buy Makeup Geek Foiled Lip Glosses & Pigments
Makeup Geek Get 10% off at Makeup Geek with code PHYRRA!
Price
$15 lip gloss
$12 pigment
Makeup Geek Foiled Pigments Swatched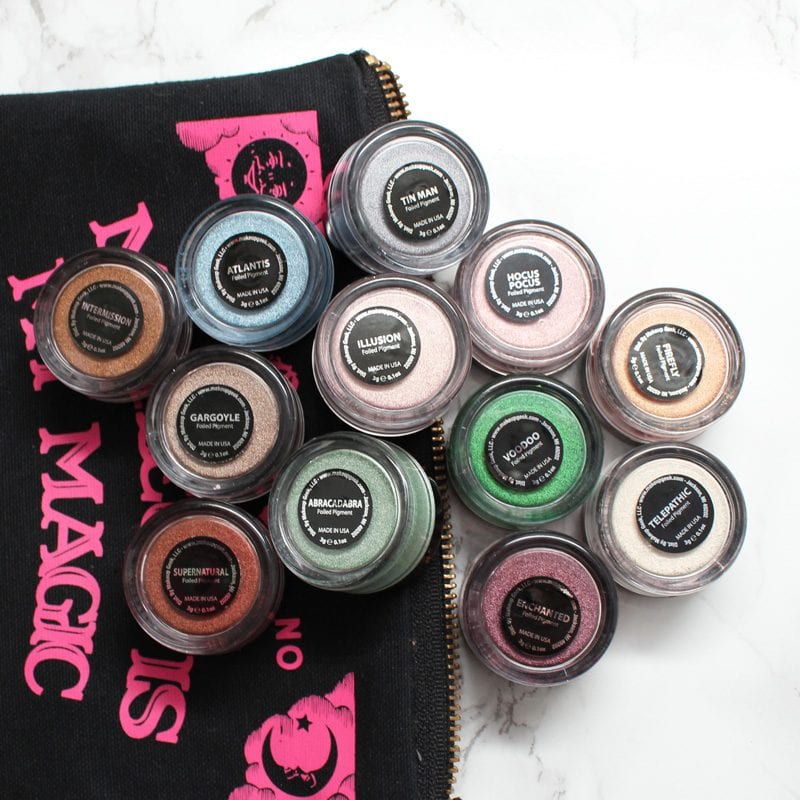 The pigments are swatched on my bare hand with no primer. You can really see how gorgeous they are in the video. These photos don't do them justice.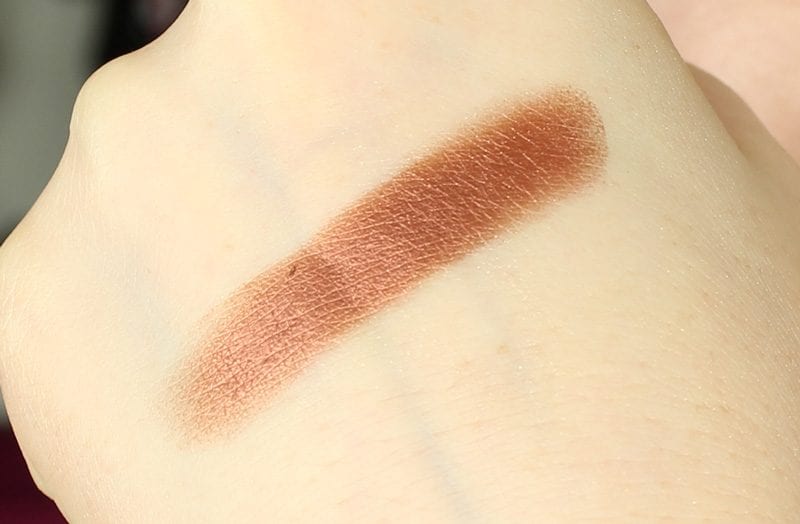 Supernatural – Warm rich brown.
Supernatural is a warm brown with orange undertones.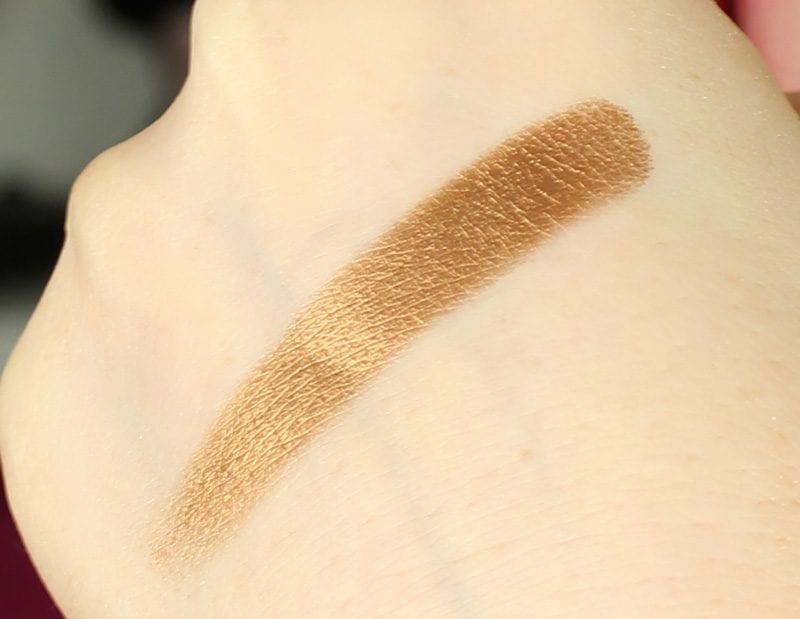 Intermission – Medium rust brown with yellow undertones.
Intermission is a brown with orange and gold tones.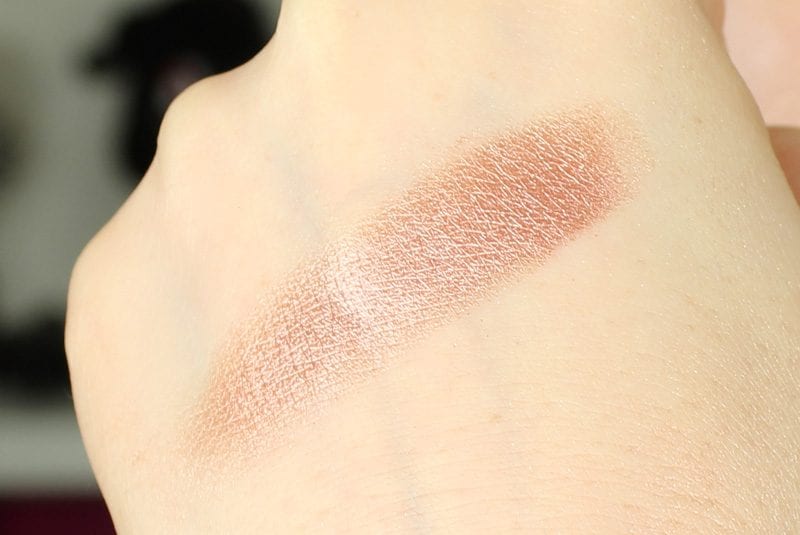 Hocus Pocus – Warm medium pink.
Hocus Pocus is a warm nude pink.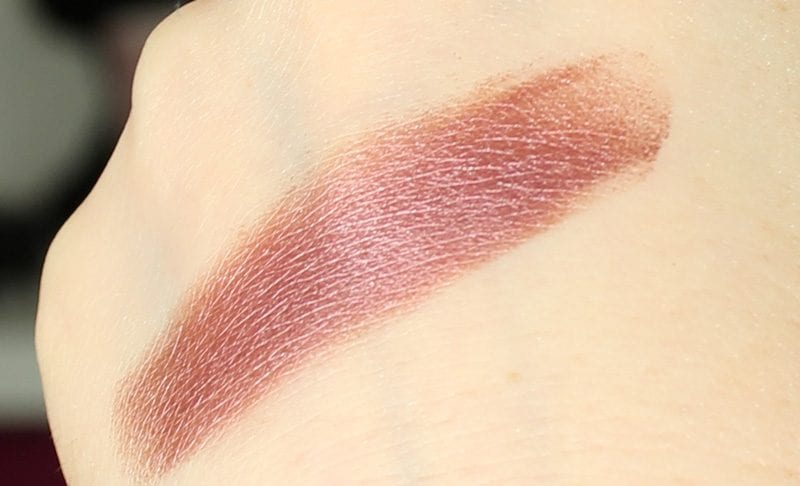 Enchanted – Medium plum with pink undertones.
Enchanted is a plum brown with nude pink / orange undertones.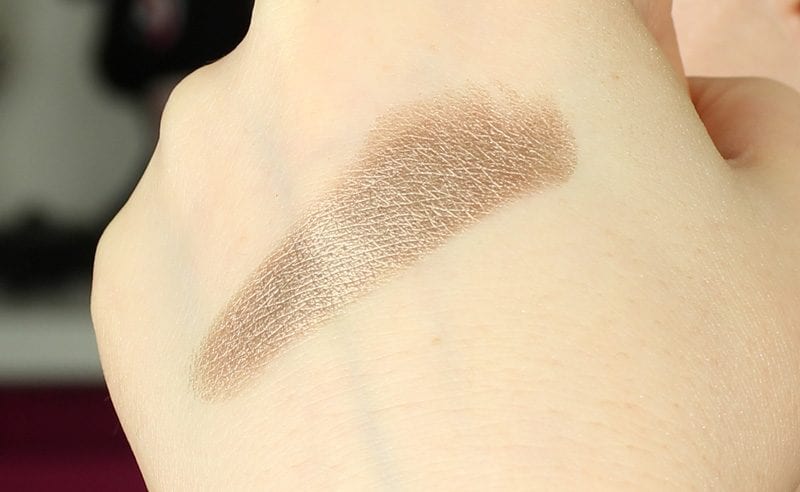 Gargoyle – Medium taupe with gray undertones.
Gargoyle looks like a cool brown with subtle grey undertones on me.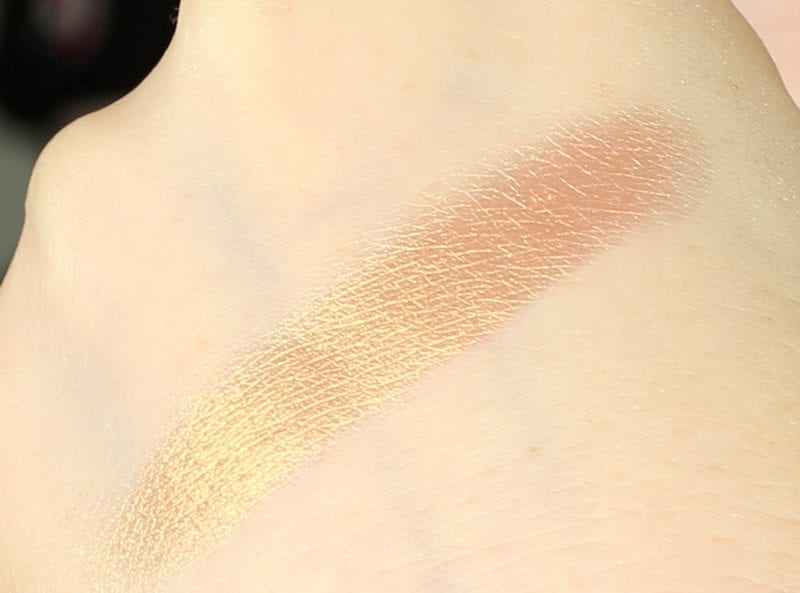 Firefly – Bright golden peach.
Firefly is another stunner. It's a peach with strong gold shift.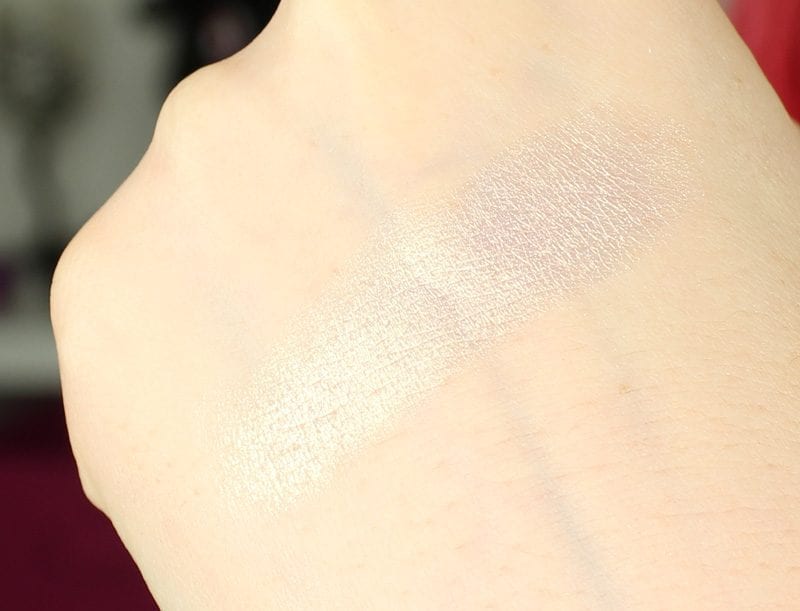 Illusion – Light pink with golden reflects.
Illusion has a pink base with a strong gold shift.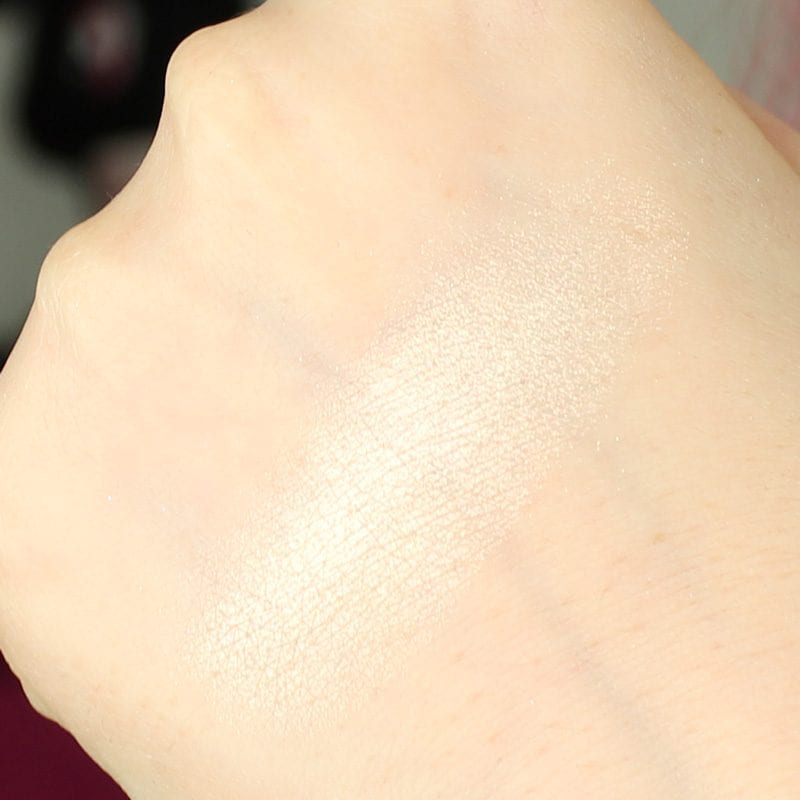 Telepathic – Light cream with strong peach reflects.
Telepathic reminds me of Kat Von D Thunderstruck. It's a white gold with peachy pink shift.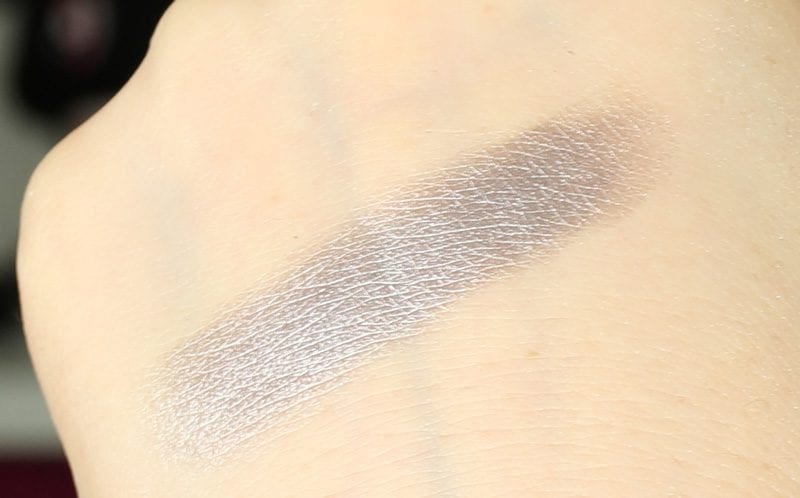 Tin Man – Medium silver with strong purple undertones.
Tin Man is a midtone silver that does appear to have purple tones. I love this color.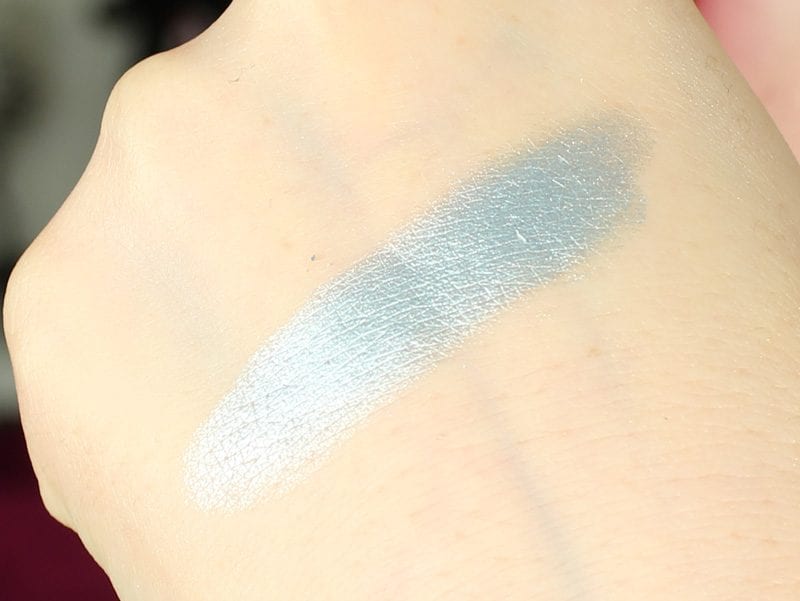 Atlantis – Icy blue with silver reflects.
Atlantis is a pretty icy blue with white silver shift. It's great for an inner lid color or even as a highlight.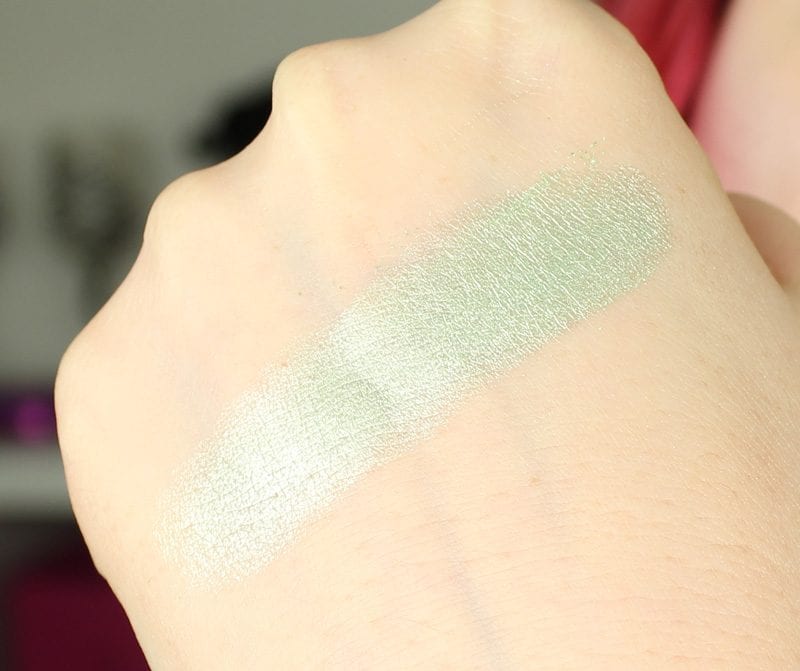 Abracadabra – Icy mint green with silver reflects.
Abracadabra is a beautiful light mint that makes a great lid or inner lid shade.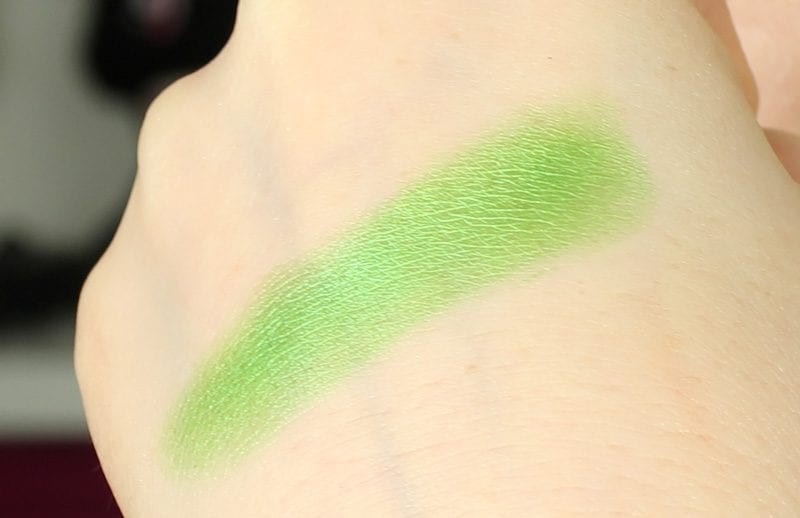 Voodoo –Vibrant apple green.
Makeup Geek Voodoo is the most bad ass pigment of them all. It's stunning.
Makeup Geek Foiled Lip Glosses Swatched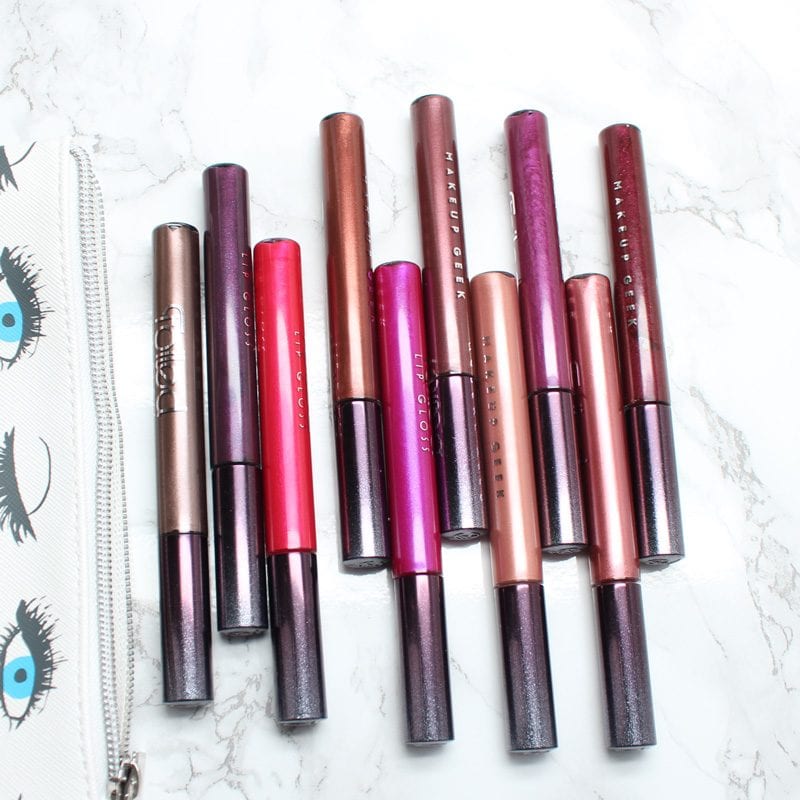 I did these lip swatches with no pencil, rather quickly, so they're not perfect. If I were going to wear these lip glosses, I would apply a lip pencil first.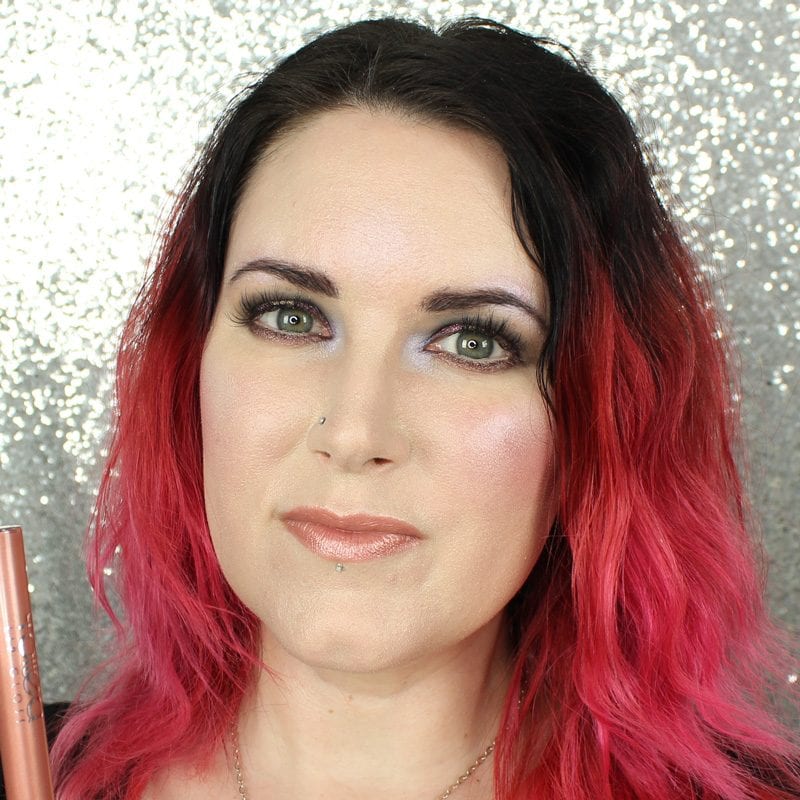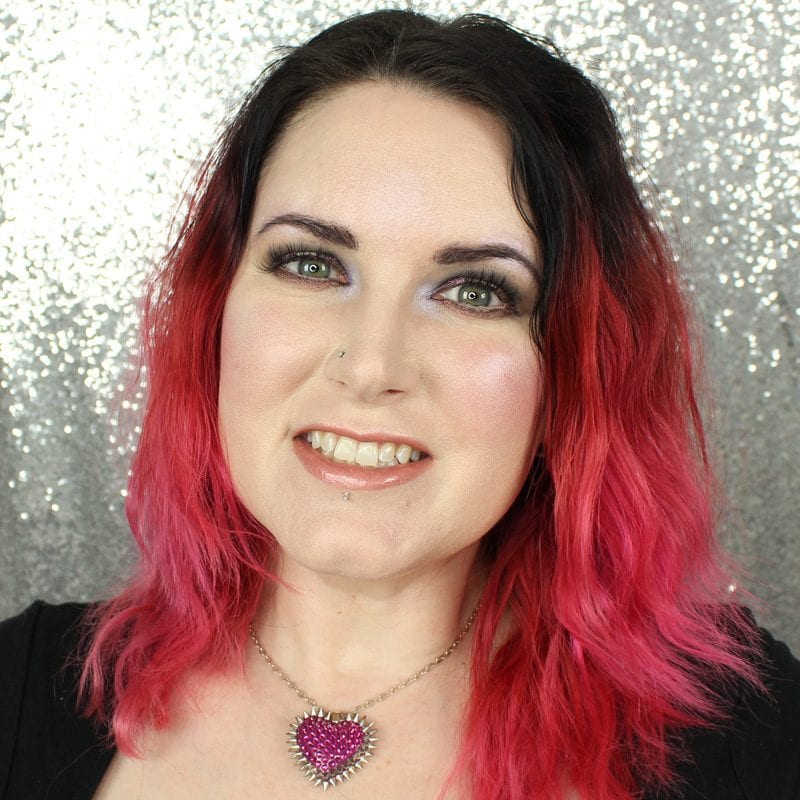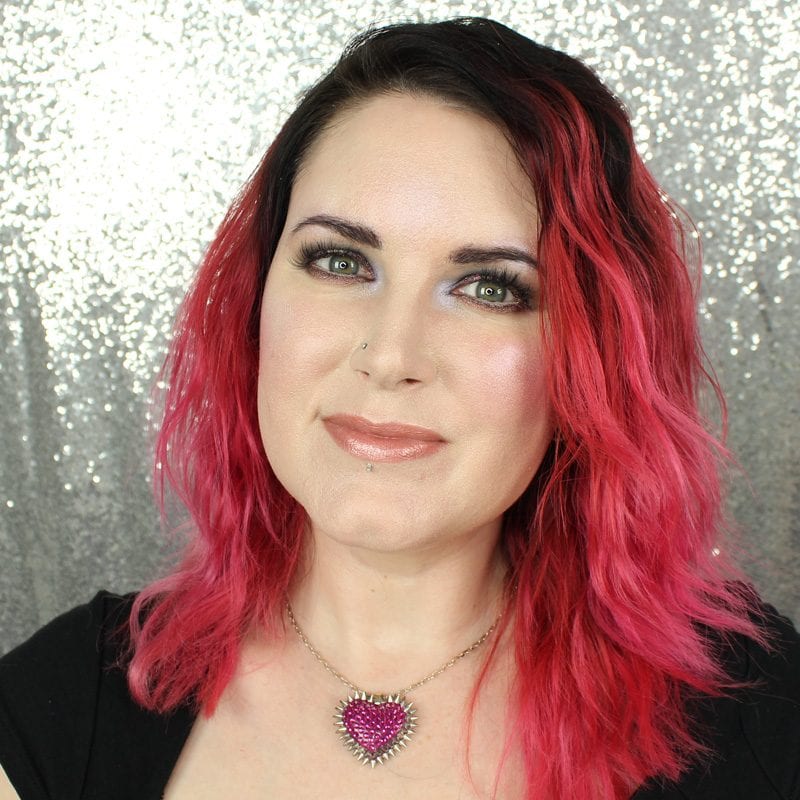 VIP – Light peachy pink.
VIP is more of a light peach with a hint of pink on me.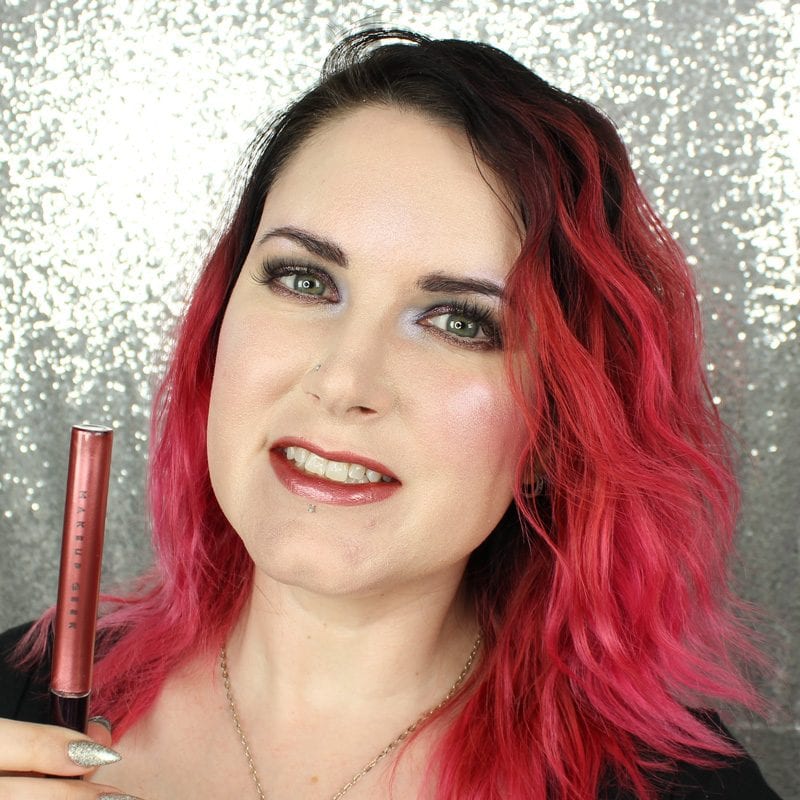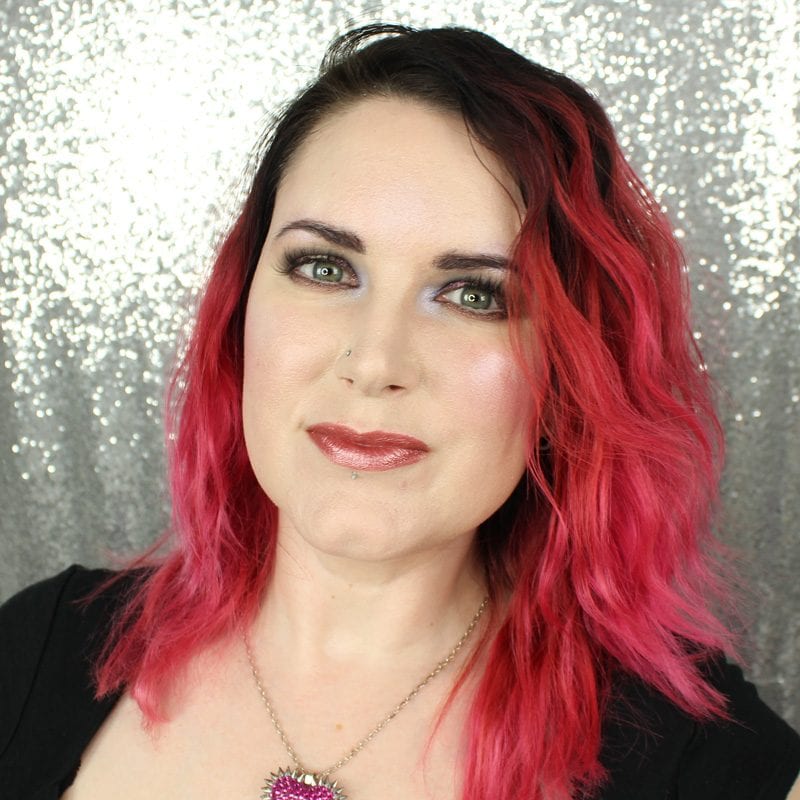 Set List – Medium rose with light pink reflects.
Set List looks almost like a rose gold on me. It's very warm toned.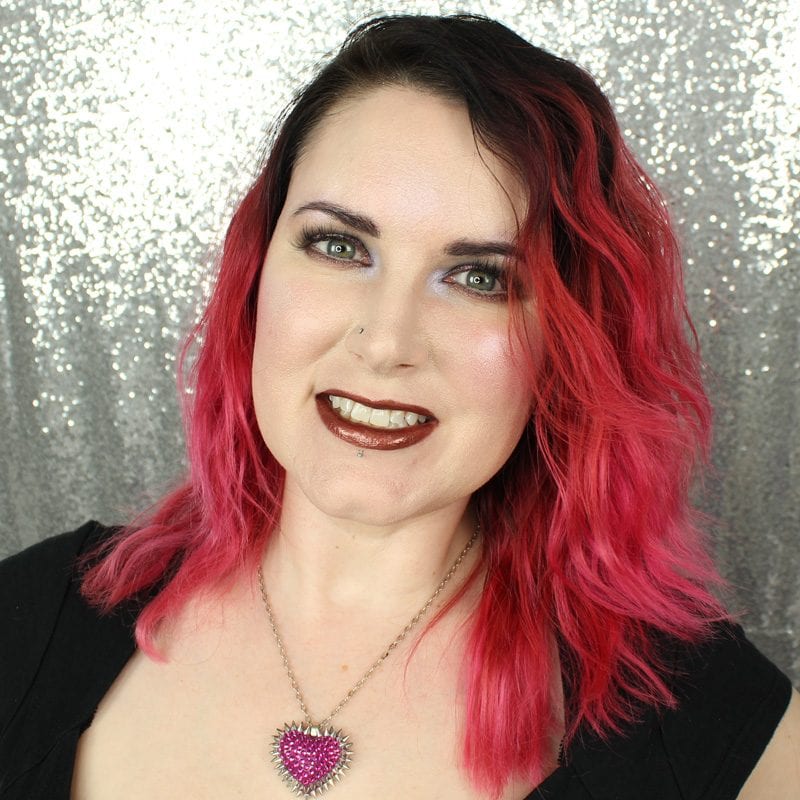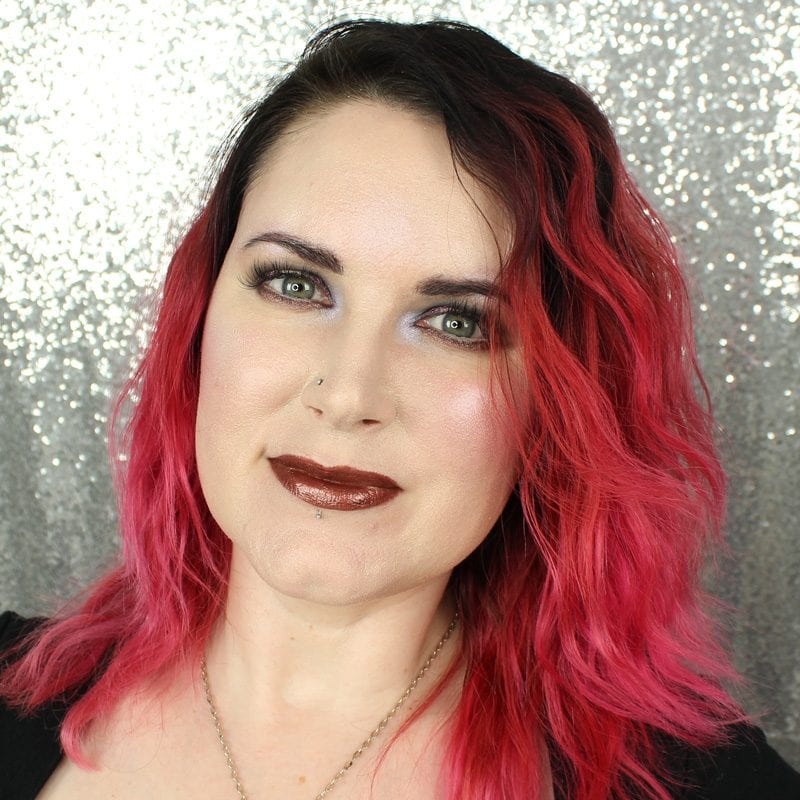 Headliner – Rich copper.
Headliner is a deep aged copper with brown undertones.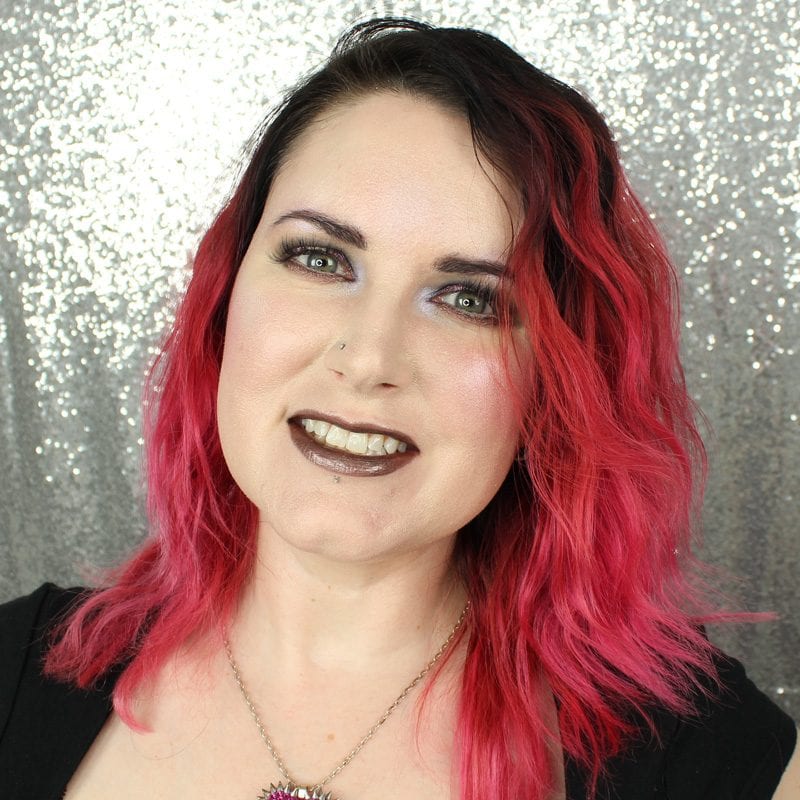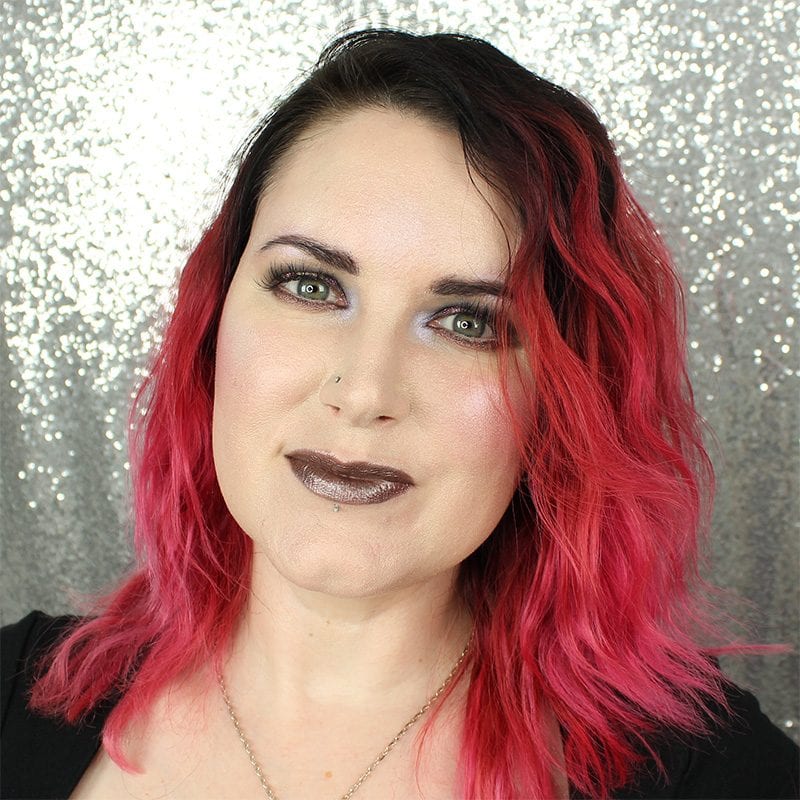 Vinyl –Medium taupe with silver reflects and subtle purple undertones.
Vinyl is a deep taupe with silver sheen. The purple undertone is very subtle but more noticeable in person.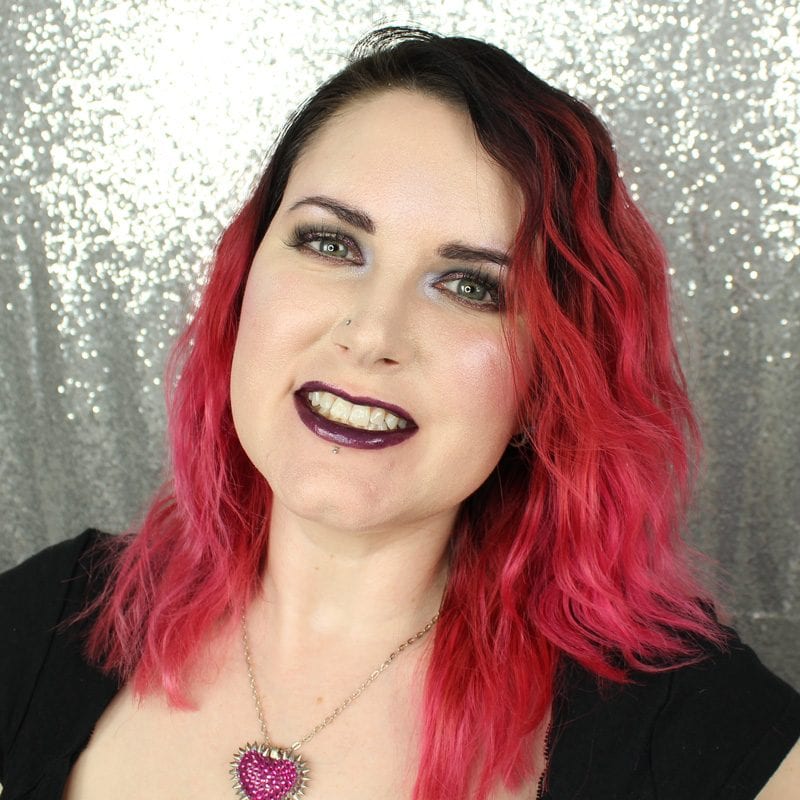 Backstage – Deep purple with royal blue reflects.
Backstage is a deep warm purple. It actually makes me think of blueberry jelly.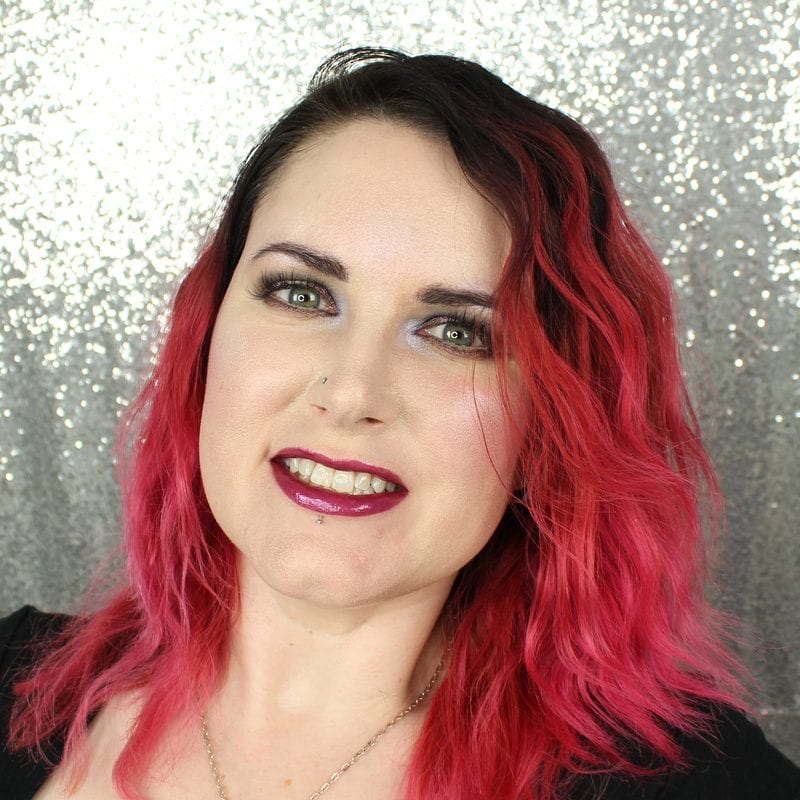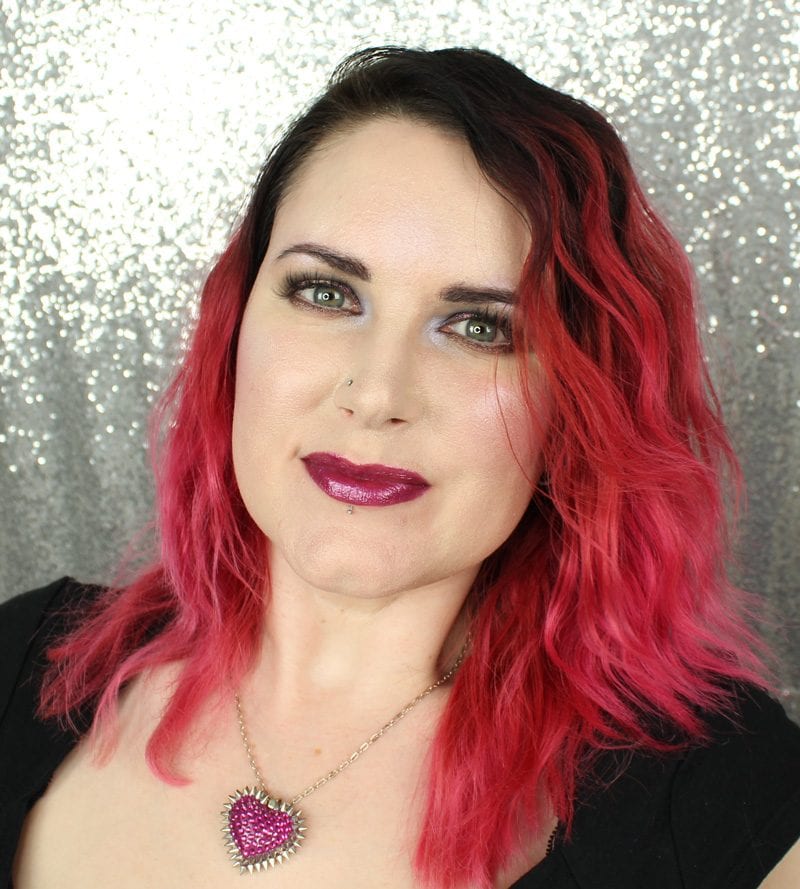 Drumroll – Mid-toned purple with pink reflects.
Drumroll is a magenta purple with pink reflects.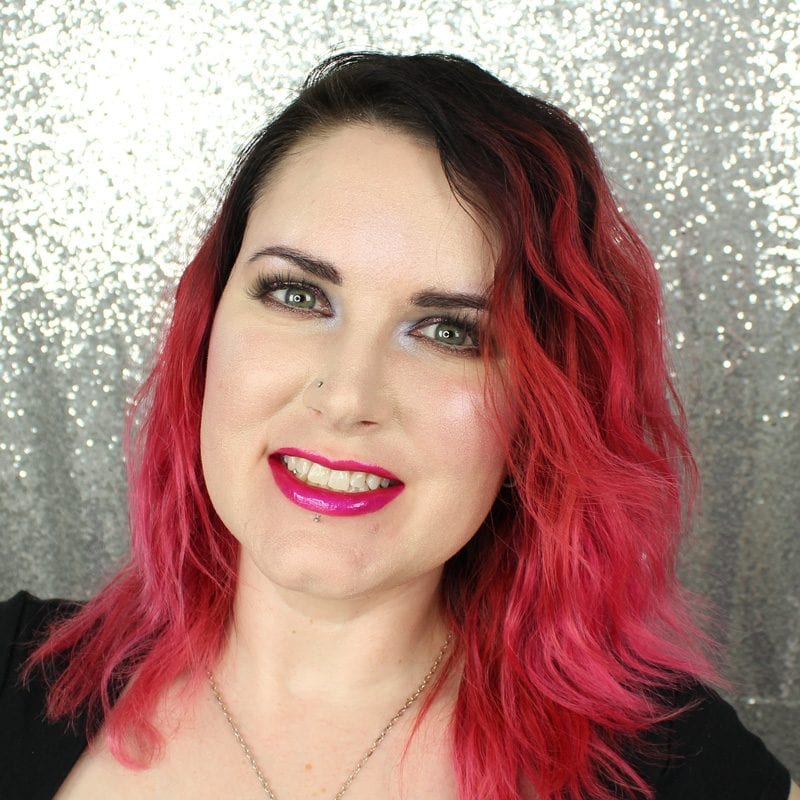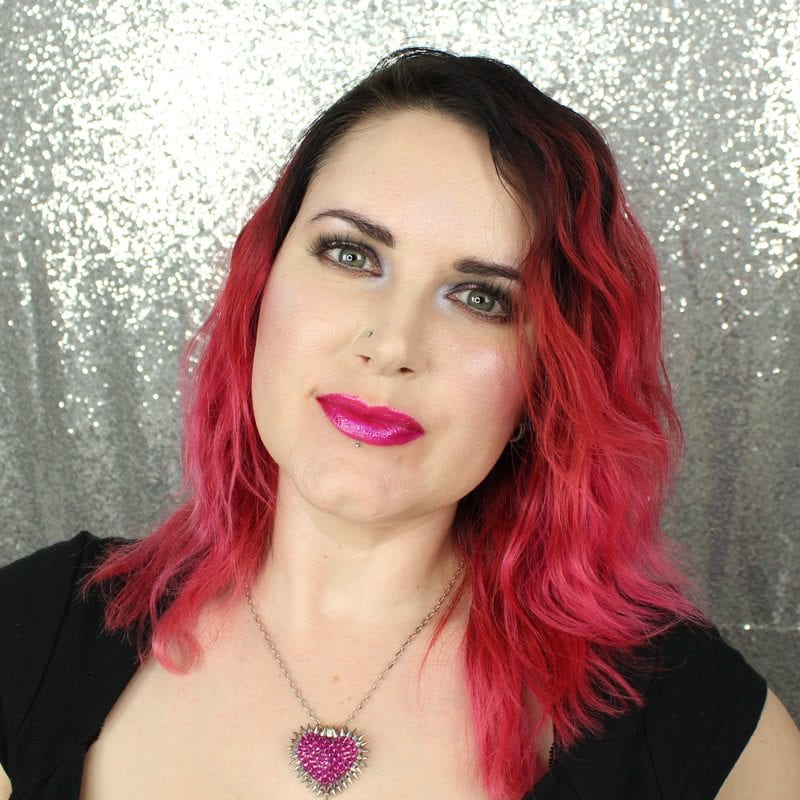 Groupie –Brightened fuchsia with purple reflects.
Groupie is a blindingly bright fuchsia with purple shift. I love this color.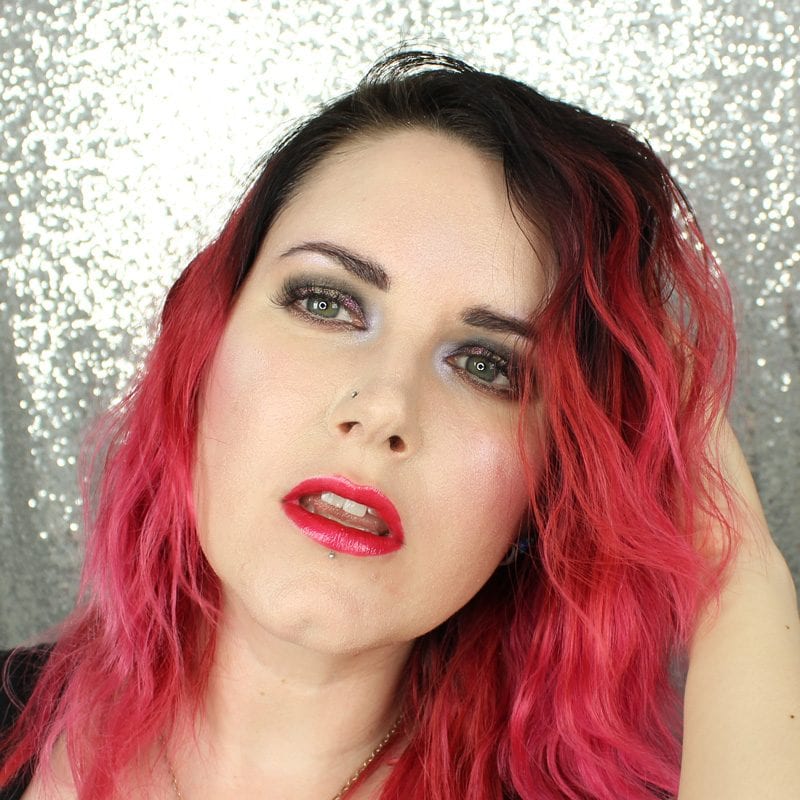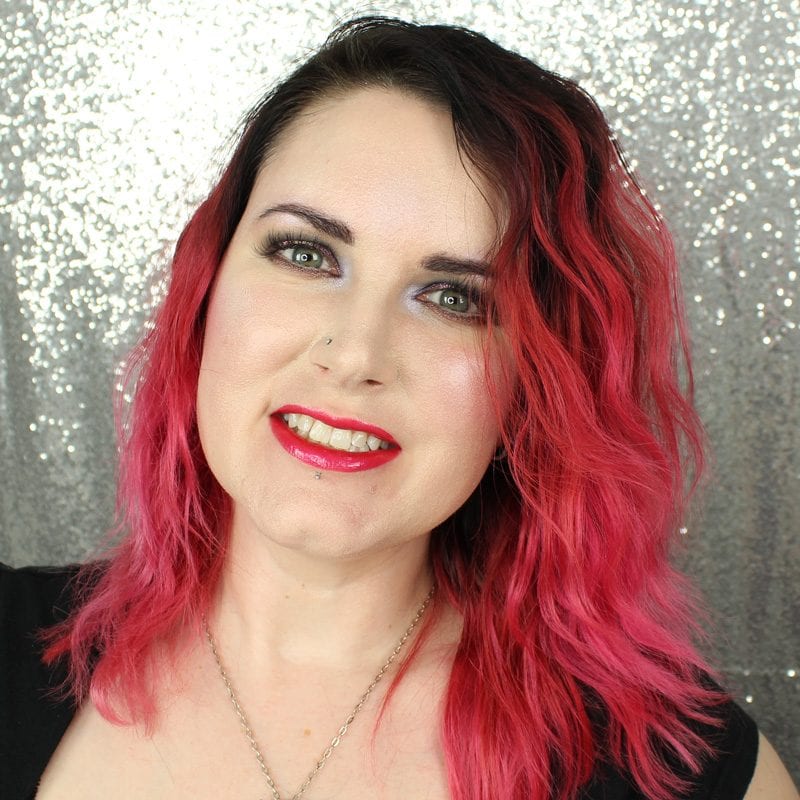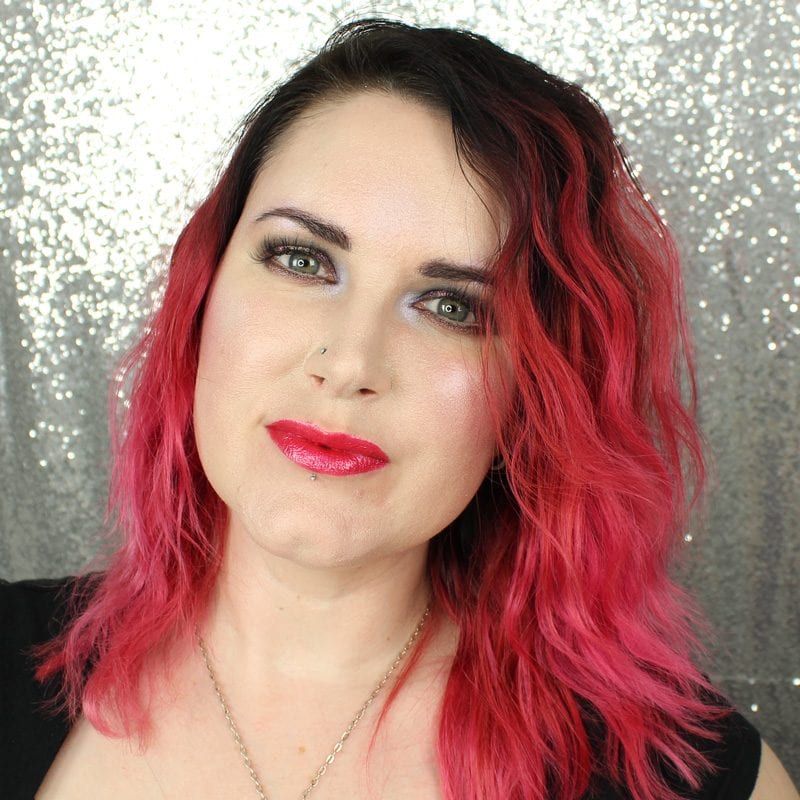 Replay –Bright pinky coral.
Replay is a super bright coral with pink reflects.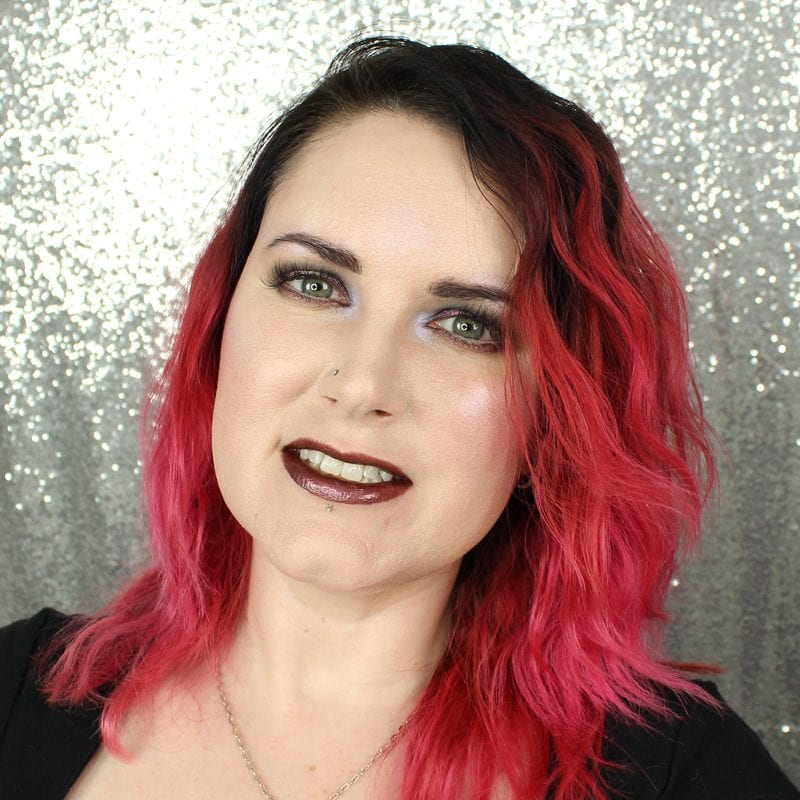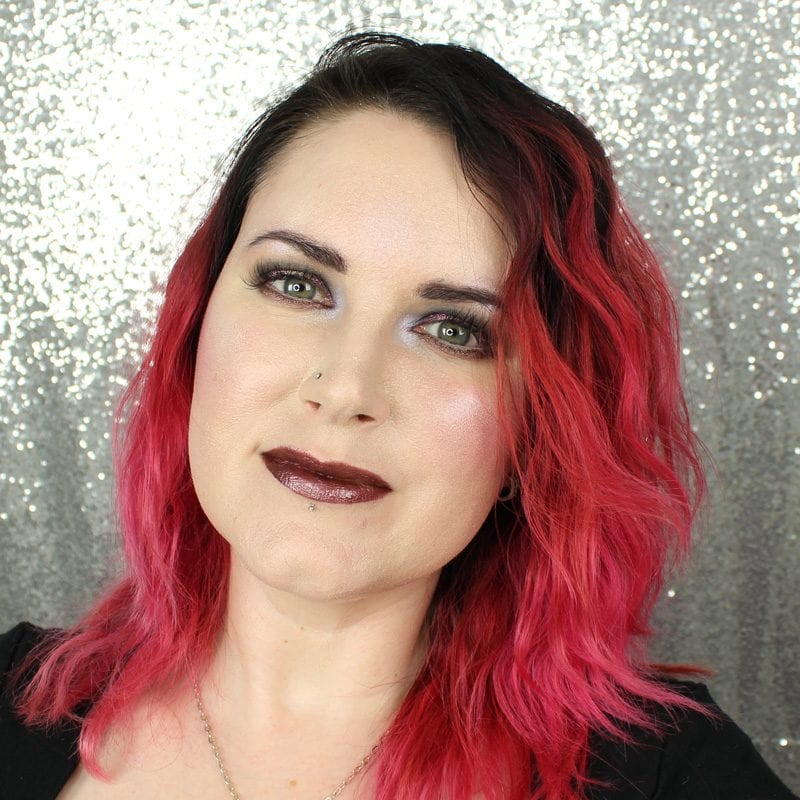 Mixtape – Rosy plum.
Mixtape is a brown plum on me.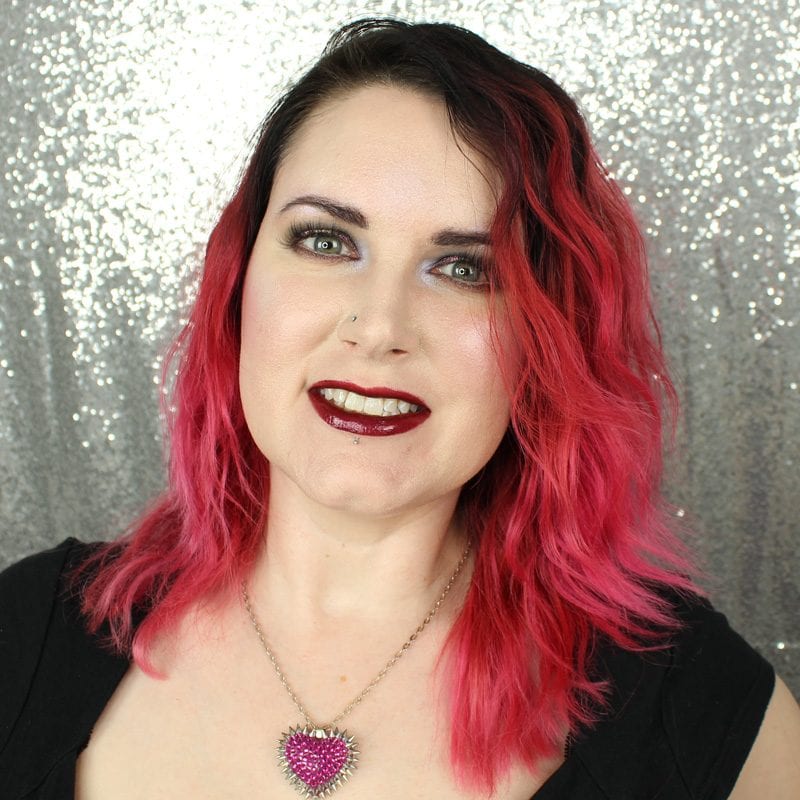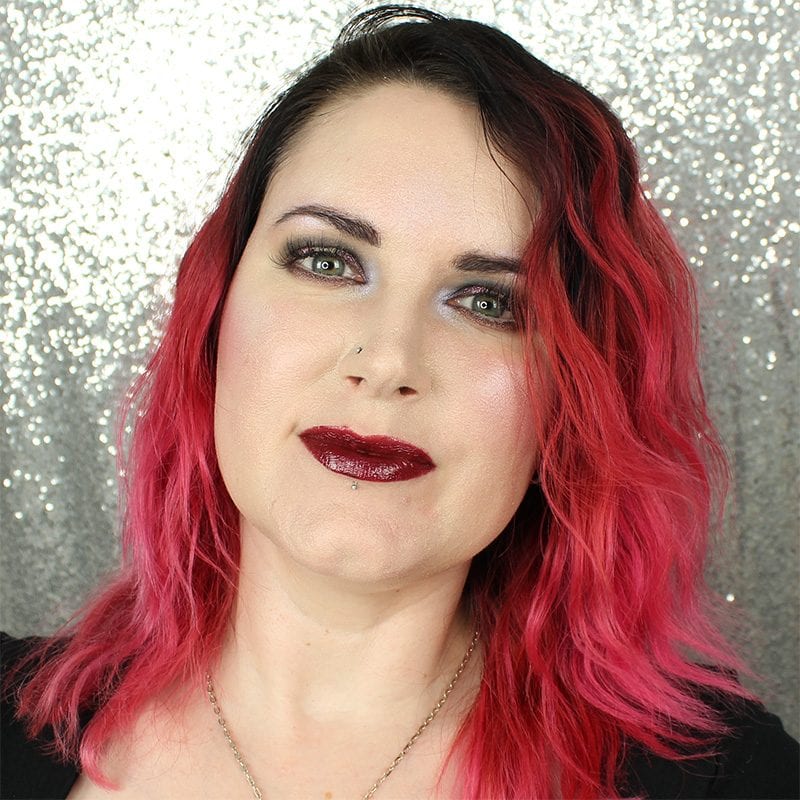 Acoustic – Oxblood red.
Acoustic is a deep oxblood red on me.
Makeup Geek Foiled Lip Glosses & Pigments Video Look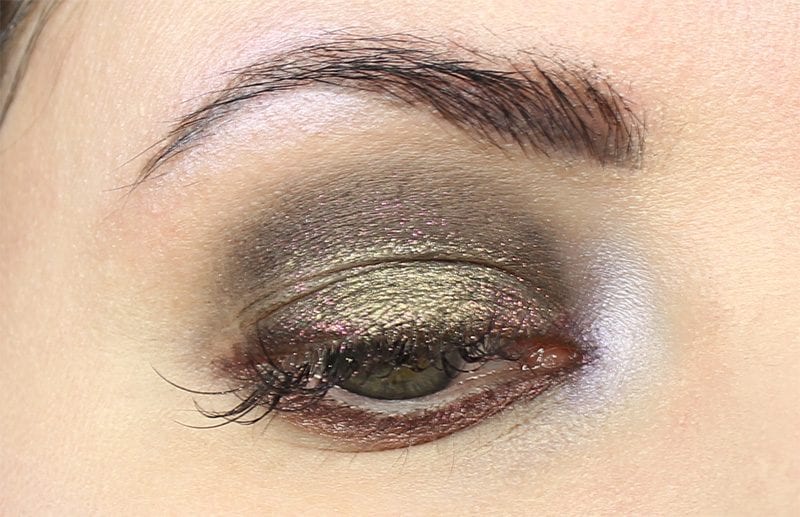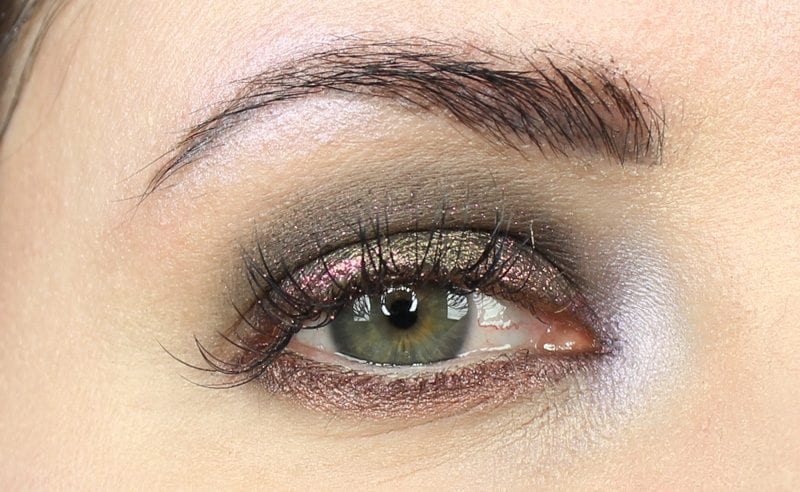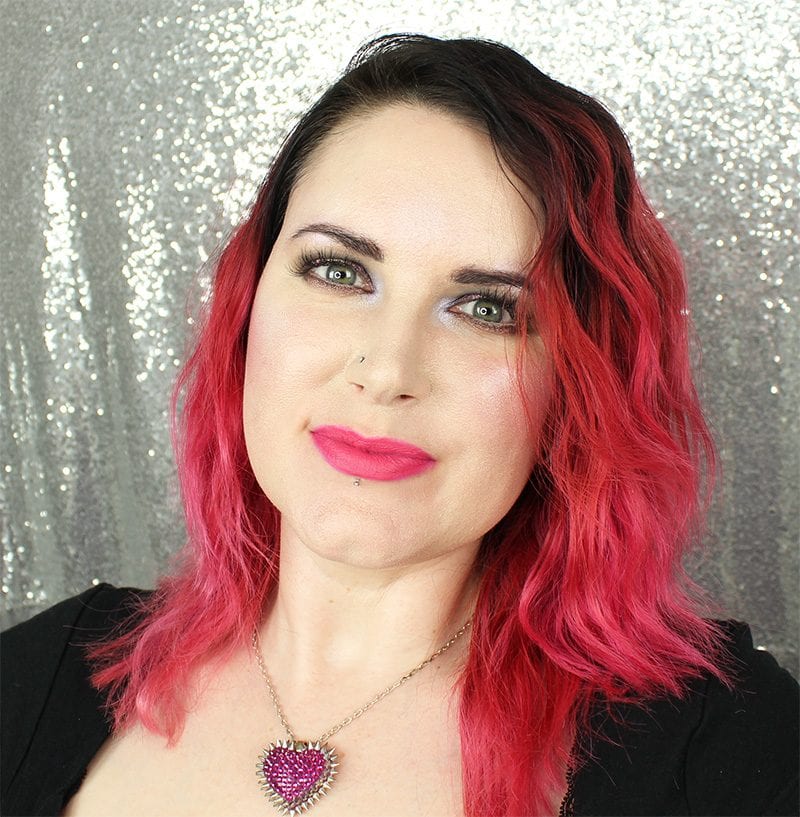 Necklace
Bunny Paige Spiked Fuchsia Heart
Eyes
Smashbox Eyeshadow Primer in Light
Blackmoon Cosmetics Cosmos – lid & hood, lower lid
Nyx Faux Black Oxblood pencil – lower lid
Makeup Geek Telepathy – center of lid
Makeup Geek Illusion – lower lid
Urban Decay Walk of Shame – to blend out the edges of Cosmos
Cover FX Perfect Pencil in N Xtra Light – lower waterline
Makeup Geek Celestial – highlight
Kiss Top Brow in Granite
Face
Wet n' Wild Photo Finish Foundation in Porcelain
Lunatick Cosmetic Labs Dark Grey Mauve – contour
Aromaleigh Lilith – blush
Makeup Geek Celestial – highlight
Cover FX Perfect Setting Powder in Light – under eyes
RCMA No Color Powder – cheeks
Lips
Urban Decay 24/7 pencil in Frenemy
Urban Decay Vice lipstick in Checkmate
Nails
Glitter Daze Friday Knight
Makeup Geek Foiled Lip Glosses & Pigments Review Video
If you find the Makeup Geek Foiled Lip Glosses & Pigments video helpful, share it!
Makeup Geek Foiled Lip Glosses & Pigments Review
Makeup Geek says that the Foiled lip glosses are the perfect hybrid of metallic shine, highly reflective, and long wearing, up to 6 hours. Every shade is vegan except for Acoustic and Headliner.
The lip gloss packaging is gorgeous. I love the glitter ombre effect on the lids. They look luxe.
I felt like the price tag of $15 put the glosses at department store pricing, so less on the affordable side. One thing I didn't like is that I couldn't find the size of the gloss listed on the website.
All Makeup Geek Foiled Lip Glosses & Pigments are made in the USA with high quality ingredients and they're cruelty free.
I personally don't like to wear gloss, so I can't speak to the long wearing part. The formula feels like it hugs my lips. It isn't sticky like what I remember a MAC lipglass feeling like. However, it still manages to come off on my front teeth because I must do something weird with my lips. So while I think the colors are beautiful, gloss just isn't for me. If you are a fan of gloss, I think you will love the formula. It's comfortable to wear, very pigmented and pretty. If you're not a fan of gloss, skip these.
Makeup Geek says that the Foiled pigments are a mesmerizing mix of mineral pigments and pearl that come together to create a truly versatile metallic loose powder that can be used anywhere on the face or body.  Some of the shades are vegan. The following shades are not vegan – Telepathic, Illusion, Firefly, Hocus Pocus, and Enchanted.
The Foiled pigments are comparable in price to the Duochrome pigments. I'm a fan of both.
I'm not really sure how these differ from other loose pigments that Makeup Geek makes or that I own. I love pigments. These are easy to work with.  I think the packaging is nice and the sifters keep too much product from coming out at once. If you like loose pigments, I think you'll love these.
What do you think of the new Makeup Geek Foiled Lip Glosses & Pigments? Will you be indulging?
More to See