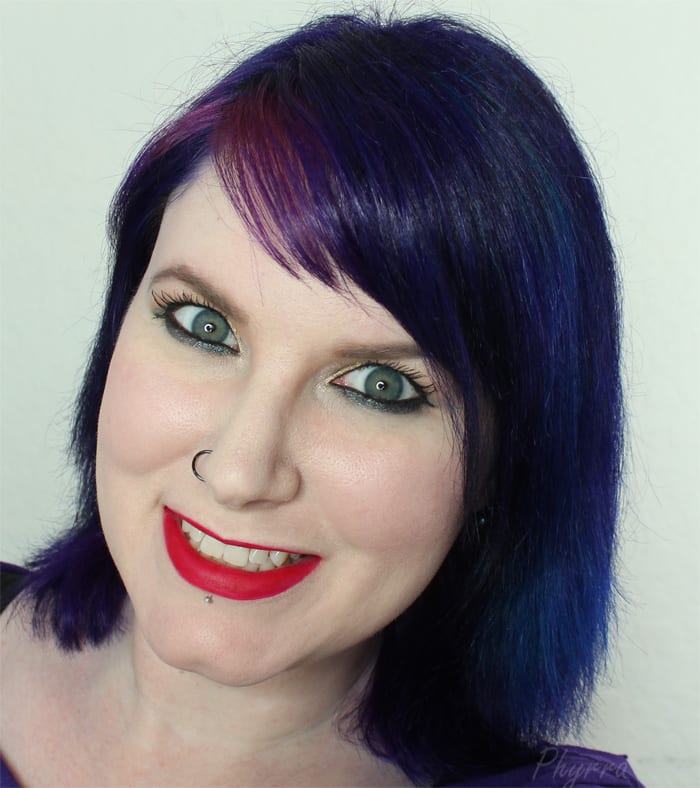 Happy Makeup Wars Monday! Today I've got a Makeup Geek Foiled Holiday Tutorial featuring some of the new MUG Foiled eyeshadows along with staple shades. For this look, I wanted red lips to be the feature, so I used Aromi Beauty Matte Liquid Lipstick in Neon Red. I wanted my eyes to be subtly festive, so I used MUG Magic Act (light gold) and Houdini (smoky emerald).
Makeup Geek Foiled Holiday Tutorial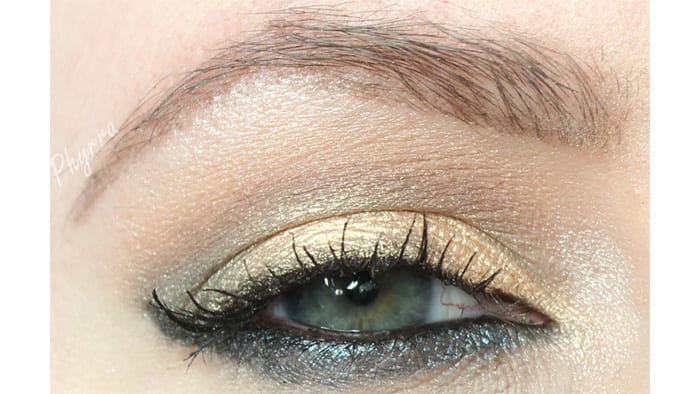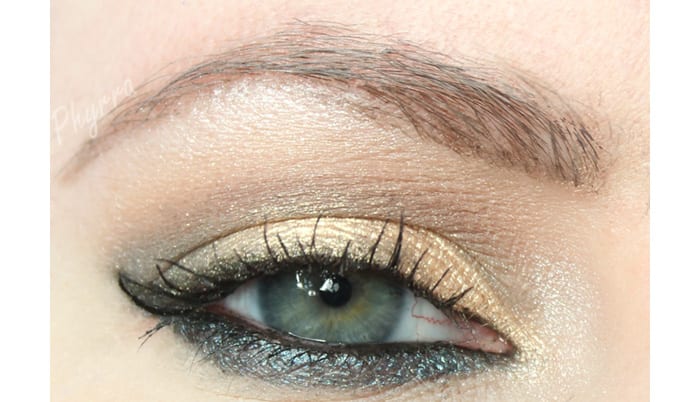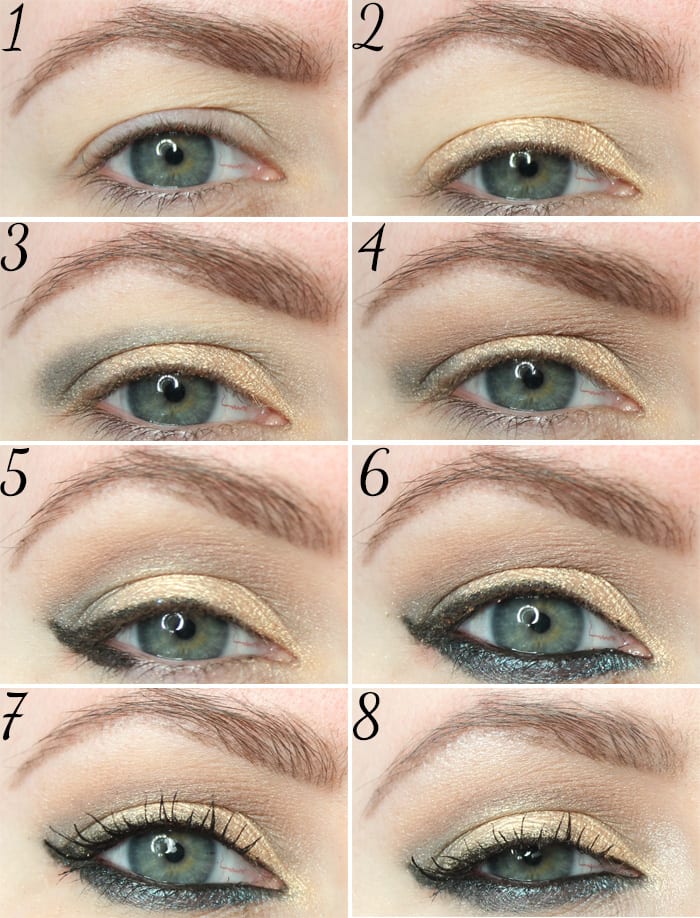 Before you begin, apply eyeshdadow primer.
1. Use a fluffy brush to apply Makeup Geek Vanilla Bean as a base shade.
2. With a lid brush, pat Makeup Geek Magic Act on the lid.
3. Using a contour brush, blend Makeup Geek Houdini onto the outer lid and outer crease, blending inwards.
4. Use a soft dome brush with Makeup Geek Barcelona Beach to blend out the edges of Houdini in the crease.
5. Using the Makeup Geek Bent Eyeliner brush, apply NARS Black Valley to the upper lash line, outer lower lash line and upper waterline.
6. Take a smudge brush and smudge Houdini into the lower lid. Apply Back Valley to the lower waterline.
7. Curl lashes and apply mascara.
8. Highlight at the inner corner and under the brows with Inglot Loose Pigment in 3.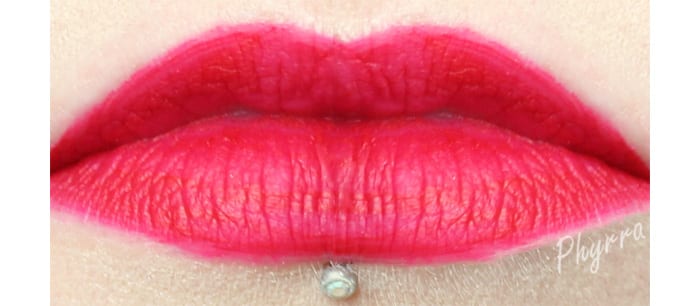 Eyes
Too Faced Shadow Insurance
Makeup Geek Vanilla Bean – base
Makeup Geek Magic Act – lid
Makeup Geek Houdini – outer lid and outer crease, lower lash line
Makeup Geek Barcelona Beach – inner crease blended outwards
NARS Eye Paint in Black Valley – waterline, upper lash line, outer lower lash line
Inglot Loose Pigment 3 – inner corner of eyes and under eyebrows
Anastasia Beverly Hills Brow Wiz in Medium Brown
Anastasia Beverly Hills Brow Pencil in Granite
Urban Decay Perversion Mascara
Perfekt Lash Perfection Gel
Face
Cover FX Pressed Mineral Foundation in N10
Makeup Revolution Goddess – highlighter
Makeup Revolution Candy Queen of Hearts – blush
Lips
Aromi Beauty Matte Liquid Lipstick in Neon Red
I had to rush this tutorial because I was up sick most of last night and this morning. No fun! I hope your Monday morning has been better than mine!
Houdini was definitely more smoky, less emerald teal on top of Vanilla Bean. Where I used Houdini on the lower lid with no eyeshadow base the color was definitely more pigmented.
I love Neon Red! It's a killer bright red.
How was your weekend?
Loading InLinkz ...
Last Updated on