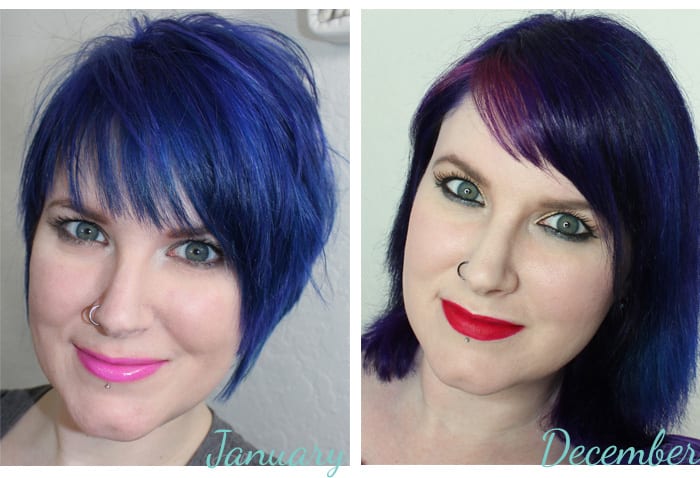 On Sunday I decided to darken my hair. I used Pravana Vivids Violet straight, without cutting it with conditioner, to make my blackened purple hair. I was trying to use up some of the old color in my stash, so I used a generous amount of Ion Color Brilliance Turquoise mixed with Manic Panic Siren's Song and a drop of Pravana Vivids Green. I did apply Pravana Vivids Wild Orchid to the underside of my hair (and the right section of my fringe).
Blackened Purple Hair
I do really love to see the growth from January until now. It helps to remember (whenever I feel like my hair is growing too slow) that I've been growing out a pixie. I've got a ton of layers in my hair.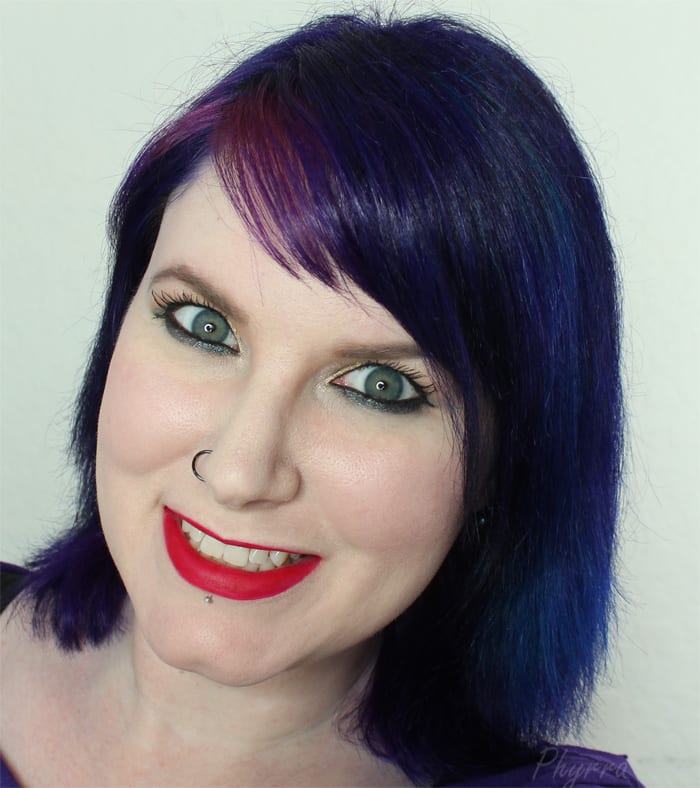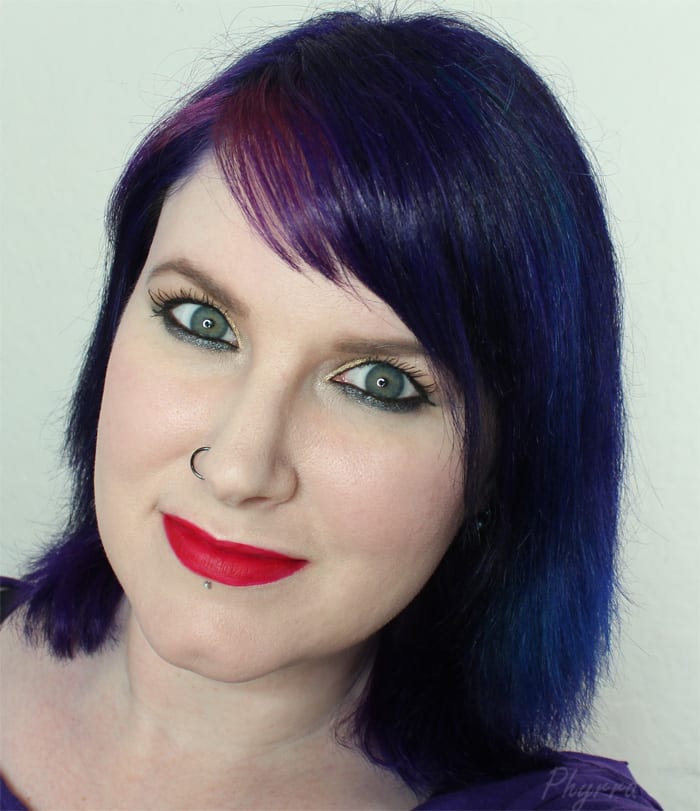 I like the darker color, though it will lighten as I wash it.
What have you done with your hair lately?