I wanted to do a comparison between MAC Feline and Urban Decay Perversion. They're two of the deepest black eyeliners I've ever seen.

See how they compare to one another!

MAC Feline is $14.50 for .05 US oz and is LE but it's been repromoted a few times.
Urban Decay Perversion is $6.13 for .04 US oz. and is only available in the Urban Decay 15 year Anniversary set currently. If it becomes available in the normal pencils it will be $17 for .04 US oz. (The set contains 15 pencils and a pencil sharpener.)

I also swatched MAC I Get No Kick and Urban Decay Midnight Cowboy for you, since I have both. I Get No Kick is slightly more of a pinkish beige, while Midnight Cowboy has a bit of tiny gold sparkle. Otherwise the colors look very similar. I think they end up having the same effect on the lower water line, which is that they brighten the eyes.


Unfortunately for me, the MAC formula just doesn't work with my oily lids. To do this comparison, I applied Too Faced Shadow Insurance to both eyelids. Then I applied Urban Decay Perversion on one side and MAC Feline on the other side. I also applied a coat of Cover Girl LashBlast Volume mascara. After the first picture was taken, on the UD side I applied Midnight Cowboy to my lower water line and on the MAC side I applied I Get No Kick.


As you can see, Feline transferred onto my crease/browbone after just a half hour. Perversion didn't budge. Both colors are gorgeous, deep dark black. You can see Midnight Cowboy on the Perversion side but you can barely see a hint of I Get No Kick on the Feline side.



You can't really see I Get No Kick after about an hour, but Midnight Cowboy is still going strong for me. There was the tiniest bit of Perversion on my right crease, while there was a ton of Feline on my left crease.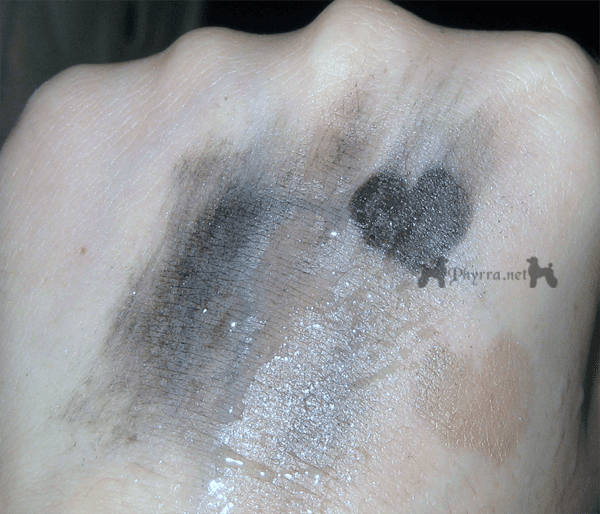 When I went to wash the swatches on my hand off, Feline and I Get No Kick came off fairly easily, while I had to get soap and a wash cloth to take off Perversion and Midnight Cowboy.
I'm really glad I did this comparison between MAC and Urban Decay. I used to think that perhaps my MAC pencils smudged because I didn't use eye shadow primer. Now I think it's just because they don't work well with my body chemistry and my oily lids, even with primer.
I think both brands of pencils are nice, but Urban Decay's pencils definitely work better for me.
I know I would definitely repurchase Perversion and Midnight Cowboy again. I wouldn't repurchase Feline and I Get No Kick, though they are both pretty colors, as they just didn't work well for me.
What do you think of MAC Feline and Urban Decay Perversion? How about I Get No Kick and Midnight Cowboy?
Products purchased by me. All opinions are my own.