Since I'm no longer so annoyed by my Shoes.com fiasco, I decided to give them another try. They'd sent me a $30 coupon, so I ordered this adorable Hello Kitty Crossbones Bag. I placed my order on Jan. 5 and I received it on Jan 12, within the stated timeframe, even though I was notified that my order might be delayed due to snow in the southeast. (In fact, right now there is apparently snow in every state in the USA except for Florida.) This bag reminded me of the days when I wore black and purple or black and red all the time. While I'm glad I branched out, it made me smile to see it! It's so cute. Also, it's huge! It's more than big enough to hold my normal purse full of stuff, including my kindle in its case.

You can see how big it is with me wearing it.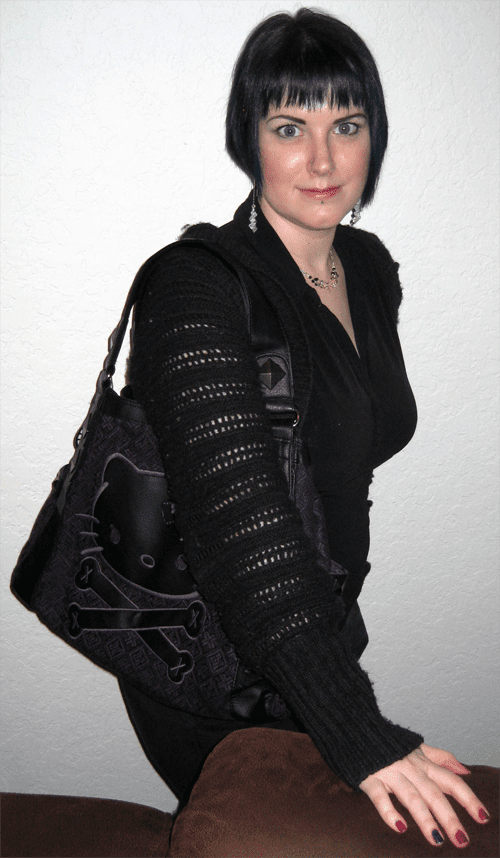 I'm happy that my order arrived. I'm happy I was notified that a delay could happen due to weather. I'm happy I received the right item this time. So that's a definite improvement over being sent the wrong pair of shoes twice. However, I feel the need to point out that good customer service should always entail good communication (i.e. if the item is going to be delayed, the customer should be  notified), as well as receiving the right item. Those should be a given.
What do you think of the purse? Do you tend to buy larger or smaller purses?