So Thursday I colored my hair and my friend Corinne's hair. We had a great time doing it. My color really needed a touch up. If you're following me on Instagram, you already saw this. But if not, here it is 🙂
I mixed Ion Color Brilliance Fuchsia, Magenta and a touch of purple to make the bright pink shade. I used the Ion Color Brilliance Orange for the orange. For the Purple, I used Ion Color Brilliance Purple, mixed with a tiny bit of Manic Panic Voodoo Blue. The purple faded to a brown base before so I wanted to add some blue to prevent that.
As you probably know, I have a Hair Inspiration board on Pinterest. I pin all the beautiful hair that I see there. Jedi Ana shared a gorgeous hair cut with me that I decided I'd take with me to the salon.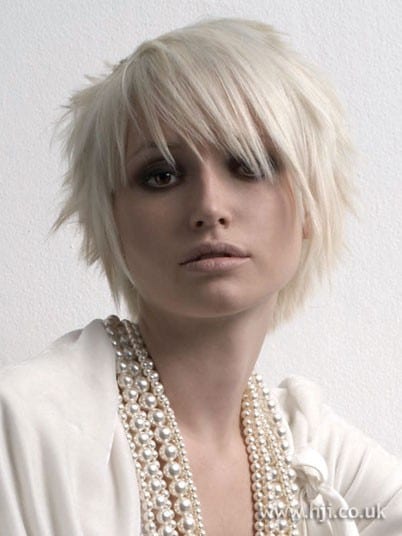 It's gorgeous. Absolutely stunning. I thought it would be perfect with my multi-colored hair.
I absolutely love how it turned out. To me, it's like a long textured pixie. I think it frames my face nicely. I keep saying I'm going to grow my hair out, but then I see a short cut and chop it off!
The colors remind me of a Maui sunset – pink, purple, orange.
What do you think of the cut and color?