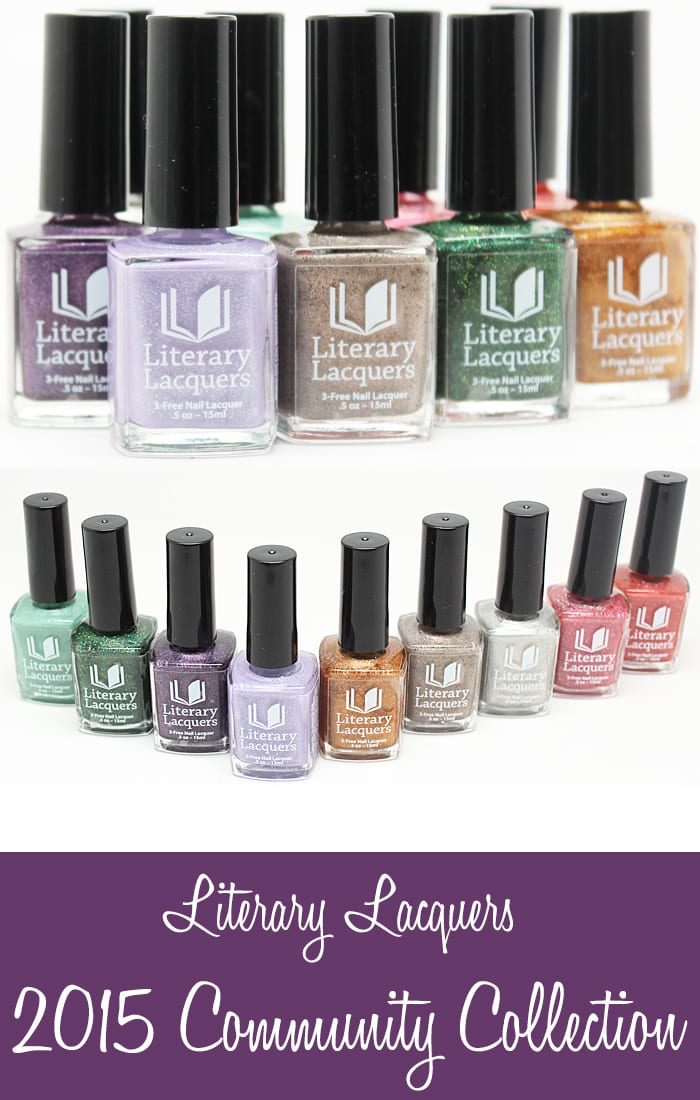 Today I've got the Literary Lacquers 2015 Community Collection to share with you. This is a collaboration collection with bloggers, inspired by books! Spoiler alert, this collection has gorgeous purples. This collection launches at noon MST / 2pm EST.
Literary Lacquers 2015 Community Collection
Where to Buy
Literary Lacquers on Etsy
Give My Heart is a Limited Edition Gift with Purchase. Terms of GWP are $24 purchase gets a free mini (5 mL), $48 purchase gets a free full size (15 mL). For orders over $75 use code 2015HOLIDAY for free domestic shipping or 2015INTERNATIONAL for $7 off international shipping. All promotions are good from 12/1/15 at noon mountain time through New Year's Day.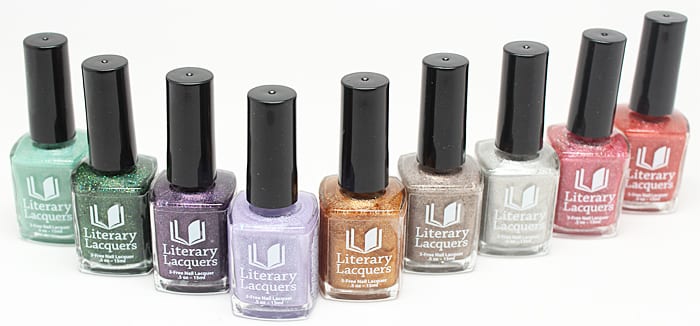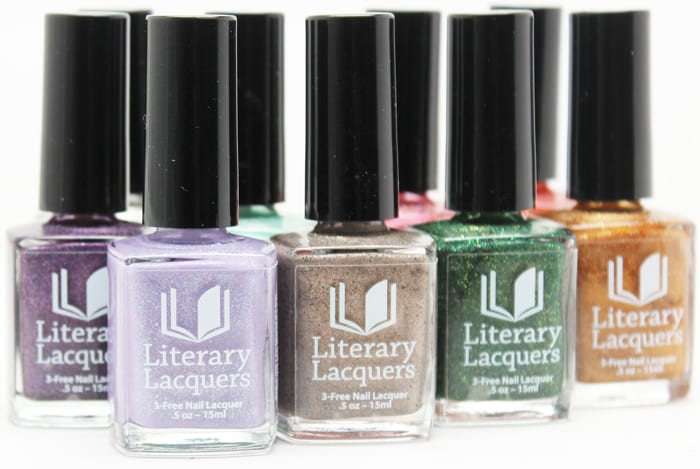 All nail polishes are shown with 2 coats of polish and 1 coat of topcoat.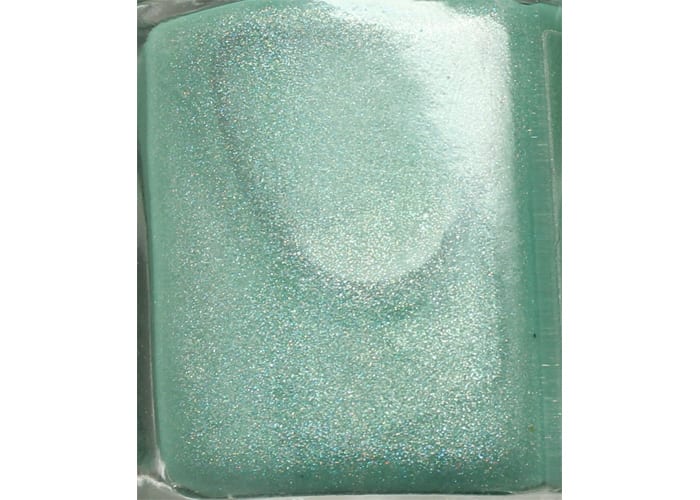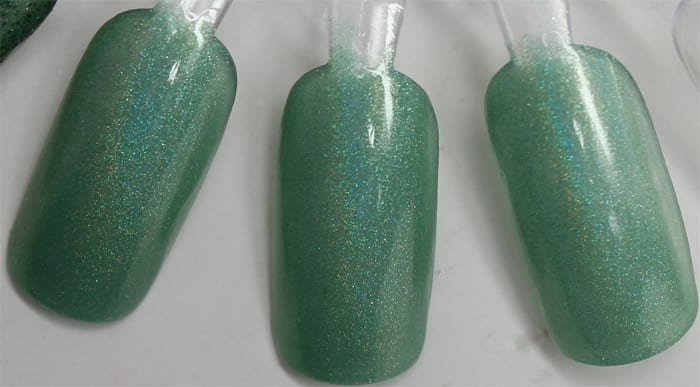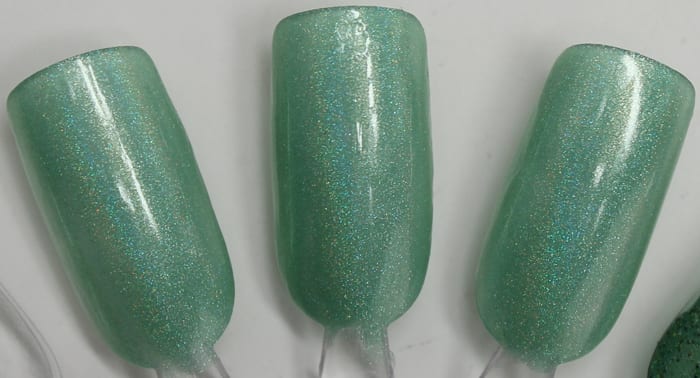 Phizzwizard
Soft sea green linear holo designed with Traci Hatling of Newsie Nail Novice, inspired by The BFG by Roald Dahl
I think this is a soft and pretty minty green holo.
 "Sophie peered into the jar and there, sure enough, she saw the faint, translucent outline of something about the size of a hen's egg. There was just a touch of colour in it, a pale sea-green, soft and shimmering and very beautiful. There it lay, this small oblong sea-green jellyfish thing, at the bottom of the jar, quite peaceful, but pulsing gently, the whole of it moving in and out ever so slightly, as though it were breathing."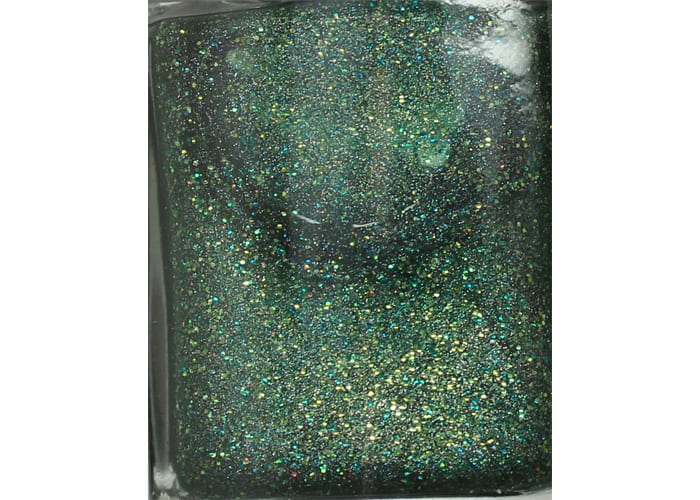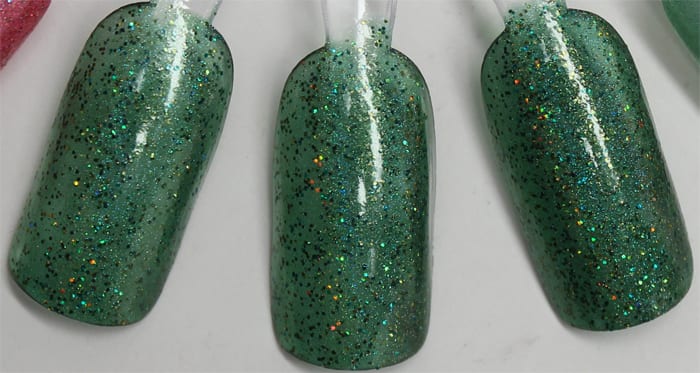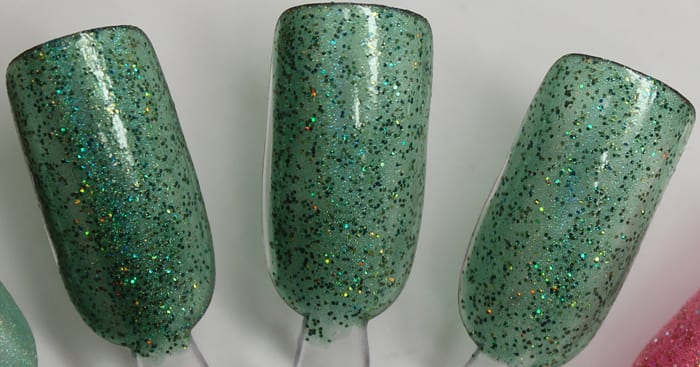 Leaves of Grass
Emerald green mega glitter linear holo designed with Alex Bacon-Leslie, longtime friend and Admin Extraordinaire of the Literary (&) Lacquers facebook group inspired by Leaves of Grass by Walt Whitman
I LOVE this pretty grass green polish! The mega glitter holo is my favorite type of finish. I love that the holo doesn't detract from the green or make it too pale.
Leaves of Grass is one of the great, iconic American poetry collections. Walt Whitman wrote about nature and exalted the material world, sensual pleasures and the human body. Each edition of the collection was different. When it was first published it only included 12 poems, but by the end of Whitman's life it contained more than 400. Such an iconic work felt appropriate to lend its' name to this gorgeous green polish. Leaves of Grass is a work that demonstrates the human condition, which resonated with me from the first time I picked up a copy. This iteration of the idea of "Leaves of Grass" is a sun-drenched meadow in a bottle.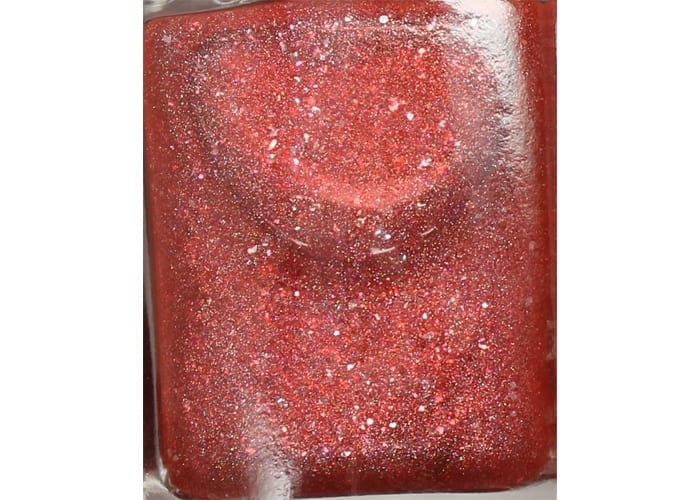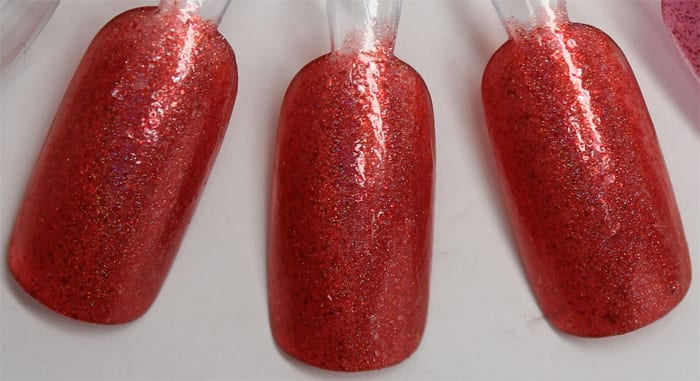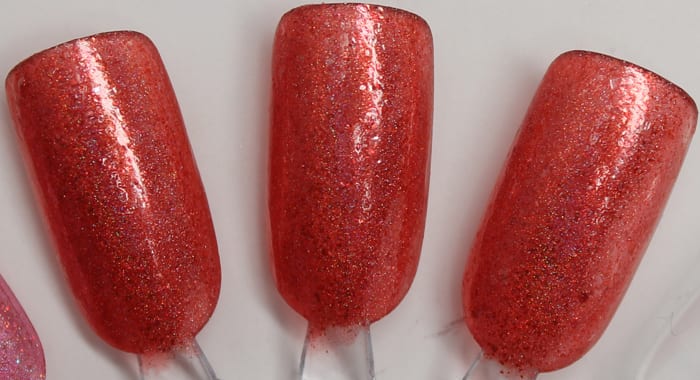 Burning Slowly From the Inside Out
Orange-red linear holo with white and orange red flakies designed with Destany Pingle of Confessions of a Sarcastic Mom inspired by The Selection series by Keira Cass
This orange polish has a more subtle holo, in my opinion, but the flakies are really pretty.
My inspiration was my current literary obsession – The Selection novel series by Kiera Cass. The covers are just so amazing, and I've dreamed about the fiery red-orange of the cover of The Elite. Let me just say this – I'm not much of a romance reader. These books are fairly high in the romance department, but the dystopian drama fills it up, too. This series is kind of like The Hunger Games meets the Bachelor. The country has been torn apart by war, and from the ashes it has risen as a caste system, complete with a ruling monarch. When the ruling monarch's child is "of age," there's a competition of sorts. Girls from all over the land are chosen to compete to be the prince's wife. Let's just say I found myself wanting a Prince Maxon in my life! But the true star is the cover of these books. They are fabulous studies in gorgeous colors! My favorite is the cover of The Elite, which features a beautiful fiery red-orange gown (on our heroine) with a background of shimmery white holo-y goodness. And as for the name? It comes from this quote… "It wasn't like I made his world better. It was like I was his world. It wasn't some explosion; it wasn't fireworks. It was a fire, burning slowly from the inside out." – Kiera Cass, The Elite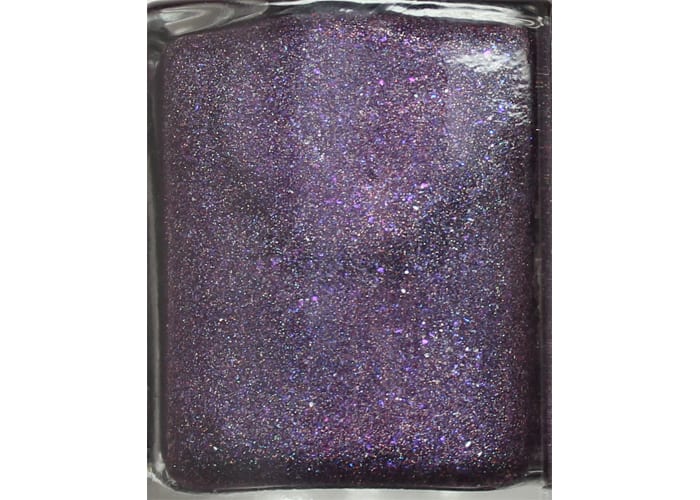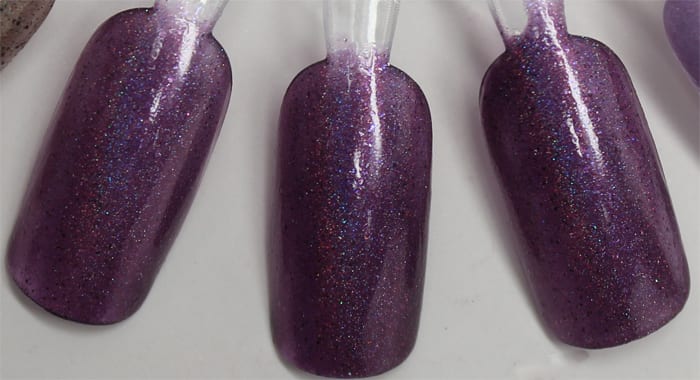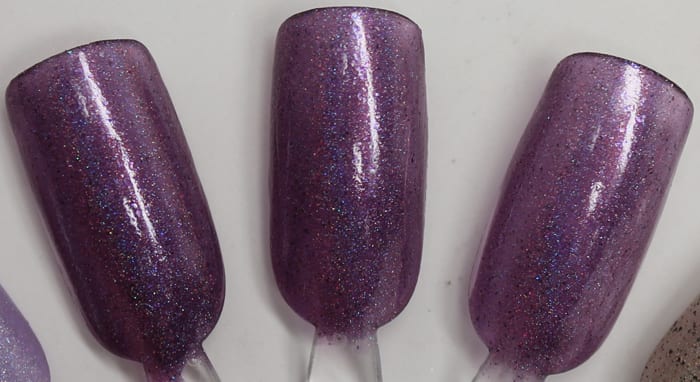 Veronika
A violet linear holo with a smattering of tiny holo flakies
This is the most gorgeous deep purple shade! I love it! I wish it had the scattered holo effect.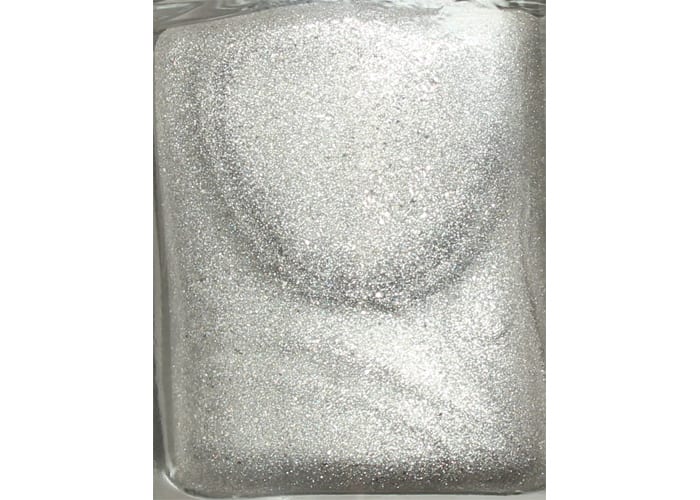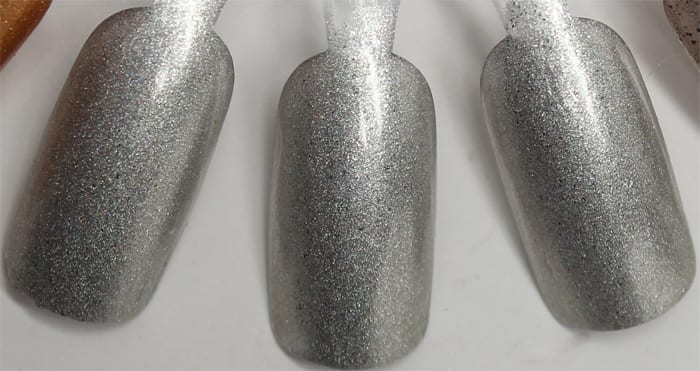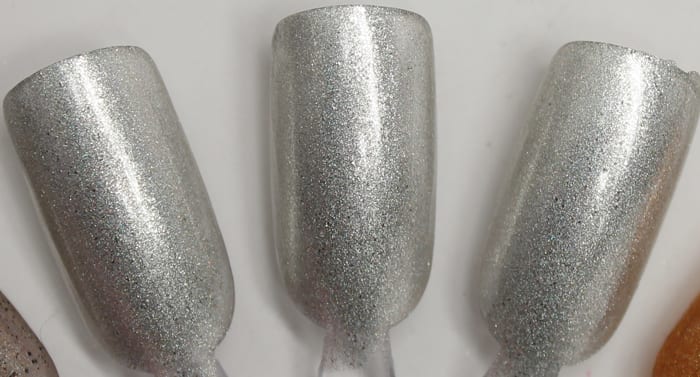 Stinky Little Truck
A bright metallic silver scattered holo.
This is a bright, pretty silver but I don't see the scattered holo. It's too subtle for me, but that's ok because Literary Lacquers has Mirror of Galadriel.
Inspired by the Veronika Layne Hot Off the Press mysteries by Julia Park Tracey This collaboration was the brainchild of blogger Michelle Chouinard of Lacquer or Leave Her who asked Literary Lacquers to create these colors in collaboration with Julia.
Julia writes: I see this as the perfect choice for the character of Veronika Layne, who is a kind of goth-hippie. She's a tree-hugger and an eco-warrior, who has tattoos, body piercings and loves her sexy lingerie and her black and white cat. Purple nails? Yes, please!
Michelle writes: In the Hot Off the Press books, Veronica Layne drives a biodiesel truck that runs off of vegetable oil; it's an excellent alternative fuel, but can make your car smell like a vat of French fries. But really, that's a small price to pay to keep the earth healthy, especially if you can look like this while you're doing it. I love metallics and bling during the holidays, but have had difficulty finding a silver polish that has an elegant, sophisticated feel while still making my fingers sparkle and shine. The subtle linear holo and flecked finish in this polish satisfy my need for something that's glamorous and special, without going way over the top.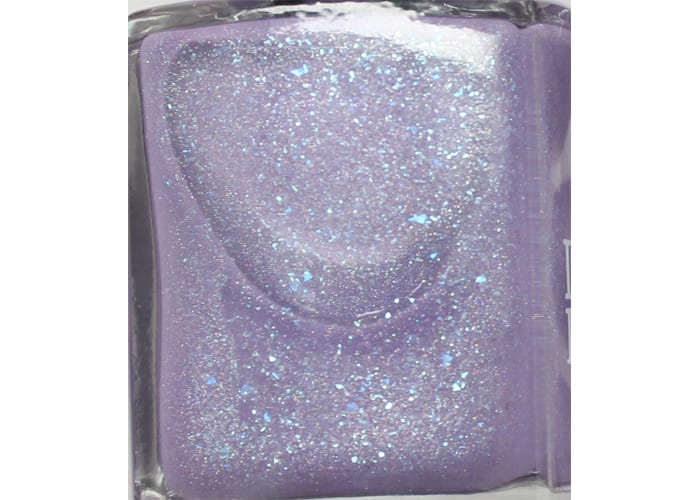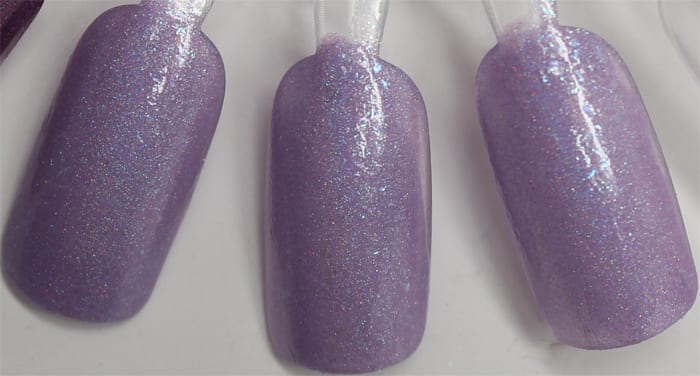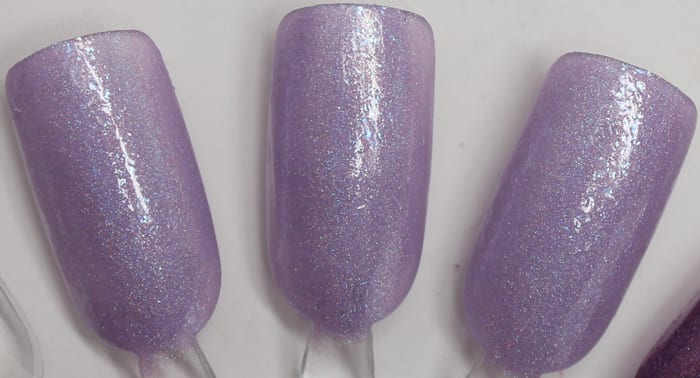 Free to Fly
Delicate lavender linear holo with blue iridescent flakies and green glass fleck, designed with Jennifer Zakroff and inspired by Song of Solomon by Toni Morrison
This is a beautiful, soft shade. I'm not normally drawn to softer purples like this but the blue iridescent flakies are what attracted me.
"Too much tail. All that jewelry weighs it down. Like vanity. Can't nobody fly with all that shit. Wanna fly, you got to give up the shit that weighs you down." – Song of Solomon, Toni Morrison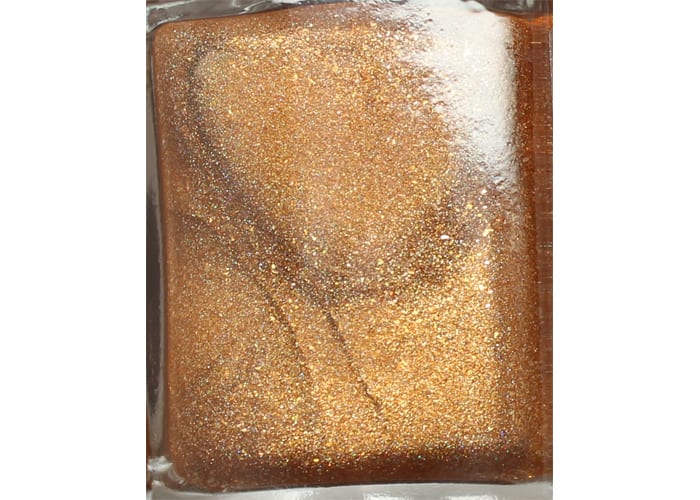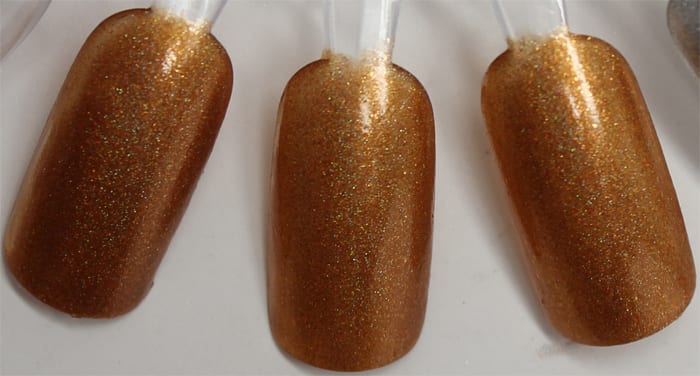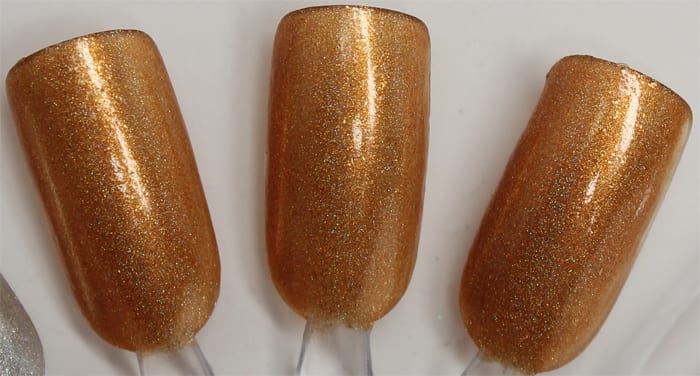 My Favorite Day
Golden amber metallic linear holo designed with Jody Morris Feldman and inspired by Winnie the Pooh by A. A. Milne
I absolutely love this rich amber gold. It reminds me of Meow Cosmetics Santa Honey eyeshadow. They'd match perfectly!
Jody writes: It's one of my favorite quotes from Winnie the Pooh, which the father of my grandson had me read to him over and over again when he was a little boy. Winnie asks Piglet what day it is and Piglet answers 'it's today' to which Winnie says 'my favorite day '. I told my son, every time I read it to him, that every day with him was my favorite day, so now I know that every day with his son is his favorite day. Mushy, I know, but that's what grandparenthood has done to me.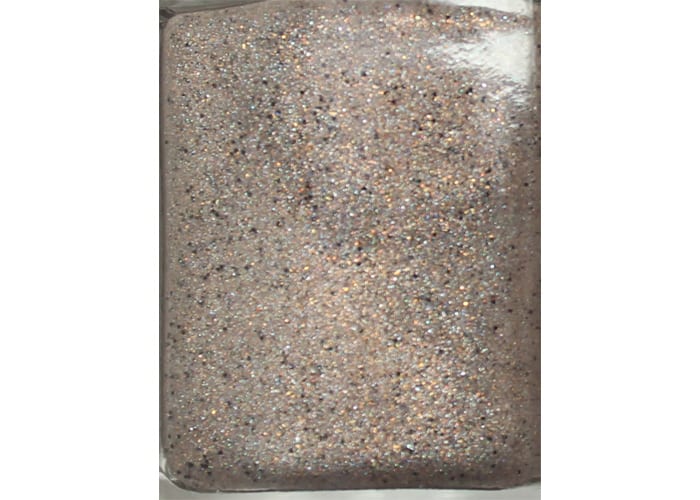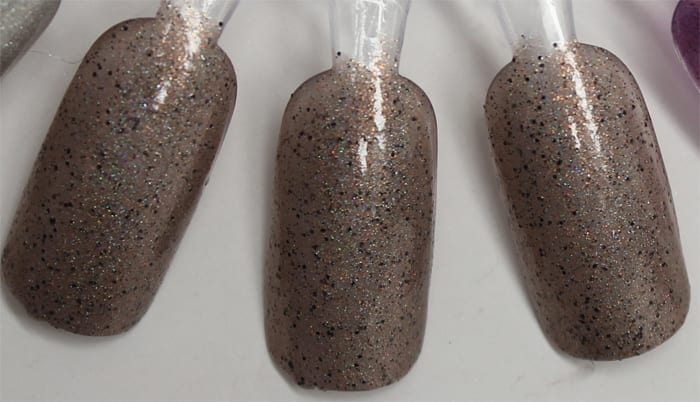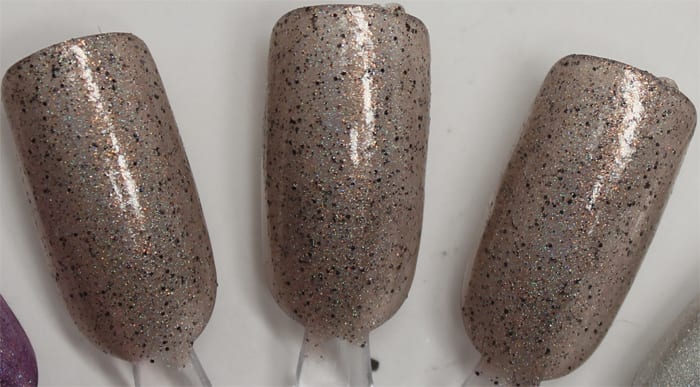 A Sensible Rabbit
Taupey neutral shimmering holo with black microglitter designed with Cassandra Pio of Fierce Hearts Wildlife Rehabilitation and inspired by Watership Down by Richard Adams
This is an awesome midtone taupe grey with subtle copper holo and black microglitter. I absolutely love it because it's unique.
Watership Down is a story of brains over brawn, the power of the underdog, compassion, and most importantly: rabbits. A Sensible Rabbit is inspired by Hyzenthlay, whose name is translated in the book as "fur that shines like dew." She's a no-nonsense doe who rises to the occasion when it's her time to shine. The book might focus on the boys, but it's a lady of a rabbit who really saves the day. I wanted a polish that mimicked a rabbit's surprisingly complex fur, with enough sparkle to get me through a slog of a day, and of course Amy delivered. It's a testament to my character that I love the same books I did when I was 11 as well as work in a field my childhood self would think is pretty awesome. I'm blown away by the support that Amy and the indie polish community have offered me as I get Fierce Hearts Wildlife Rehabilitation off the ground. You can follow my exploits, rabbit related and otherwise, on my facebook page.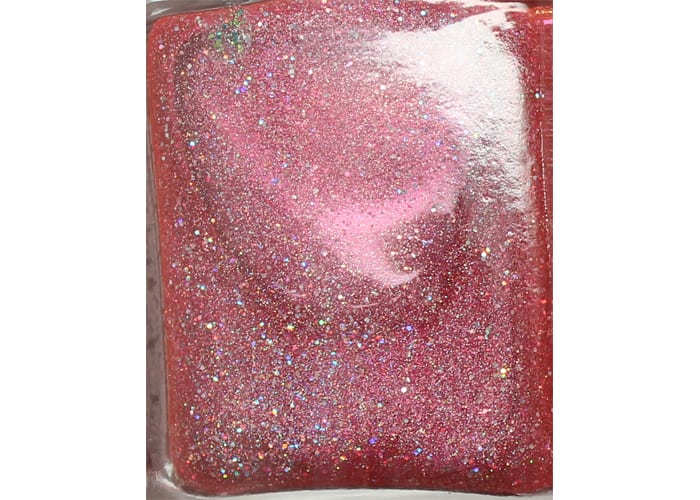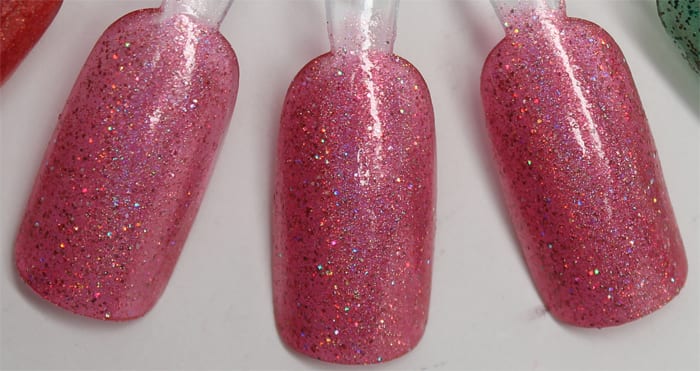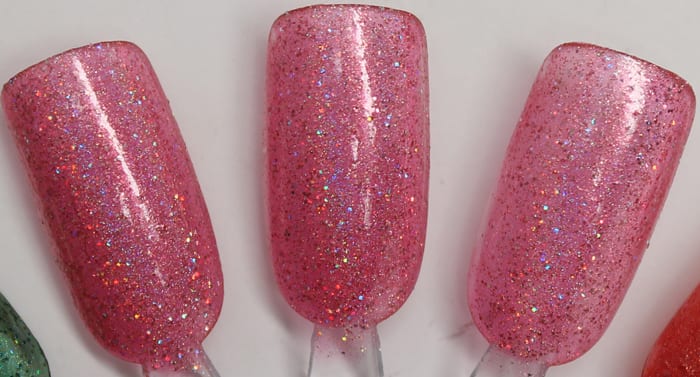 Give My Heart
gift with purchase Inspired by In the Bleak Midwinter by Christina Rossetti
Pinky red with scattered holo glitter. I love the scattered holo finish!
What can I give Him, poor as I am?
If I were a shepherd, I would bring a lamb;
If I were a Wise Man, I would do my part;
Yet what I can I give Him: give my heart.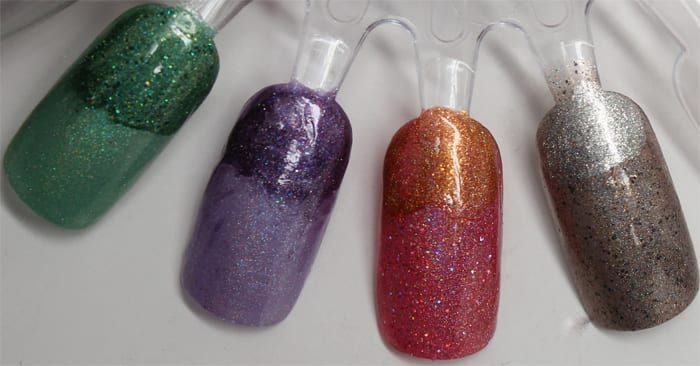 I played around with layering a few of the shades. Phizzwizard and Leaves of Grass are perfect for creating a gradient. Veronika and Free to Fly would be great for a gradient too. My Favorite Day or Stinky Little Truck would be beautiful to use to create a metallic half moon mani.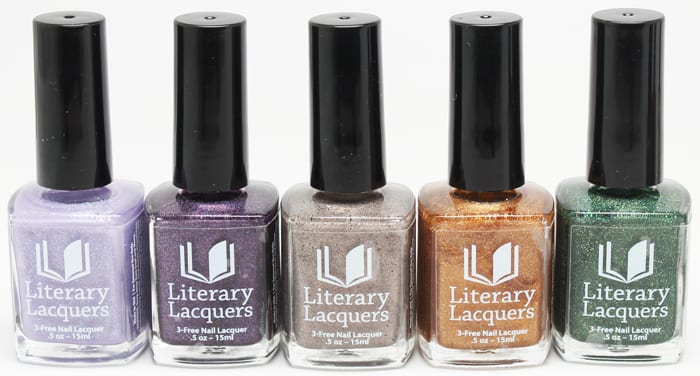 My favorites from this collection are Free to Fly, Veronika, A Sensible Rabbit, My Favorite Day, and Leaves of Grass. Walt Whitman is one of my favorite poets, so I love the inspiration as well as the color and holo in Leaves of Grass. I love Veronika because it's a rich, deep violet and the holo is gorgeous (though I would love it even more if it had mega scattered holo like Leaves of Grass). Free to Fly is so unique, delicate and pretty. My Favorite Day is such a beatiful, rich gold. So pretty! Plus, I love its inspiration. A Sensible Rabbit is such a unique neutral. Its inspiration, Watership Down, is a story that made me cry buckets as a kid.
What are your favorites from the collection? Let me know!