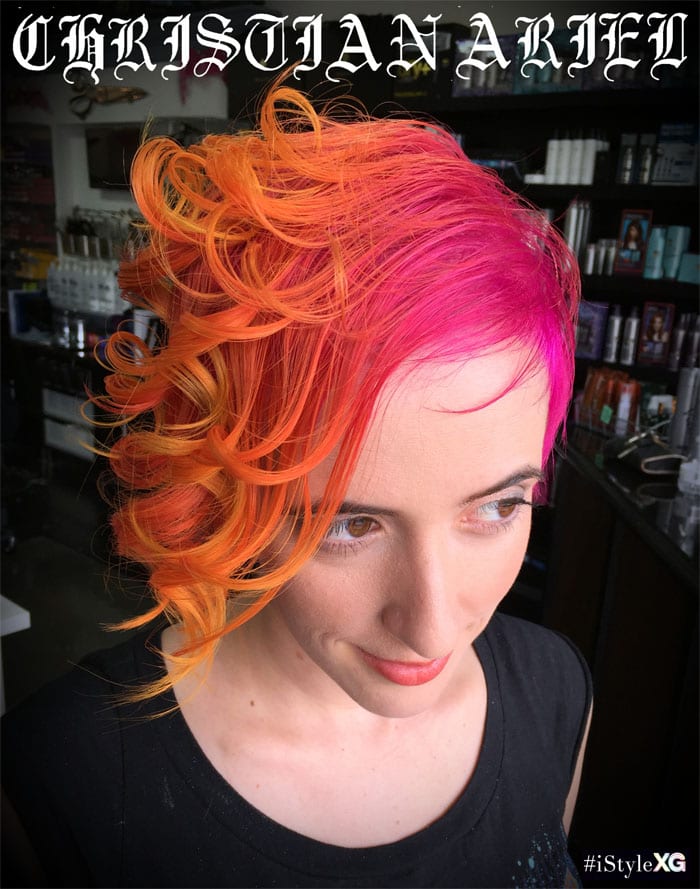 I have more beautiful hair by Christian to share with you today. I love seeing his work. You can follow Christian on Instagram to see more beautiful hair. Below is what Christian had to say about each creative color.
Beautiful Hair by Christian
Hello! It's Christian again. I'm sharing some of my favorite hair from the past month with you. I do creative color with Pravana at iStyleXG Salon.
Sunset
First I wanted to share this Sunset hair. For this look we wanted to create the colors of a sunset so we used Pravana Vivids Magenta, neon orange and neon yellow. (Courtney – I really love this one!)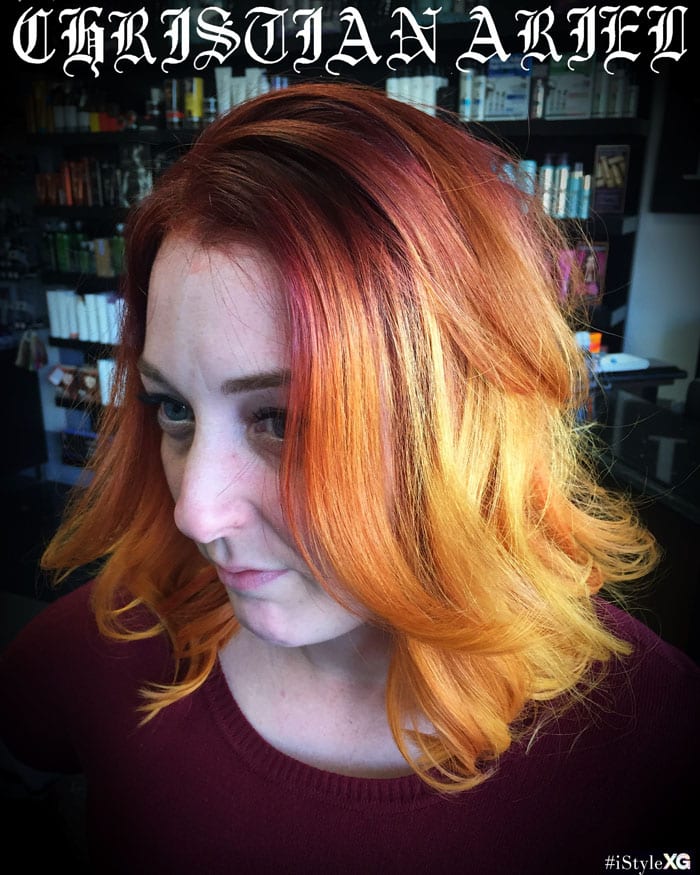 Ember
For these fiery tones we used permanent color at her base. A balayage technique was used to create natural, sunkissed dimension. Afterwards we overlayed the blonde with orange and yellow Pravana Vivids.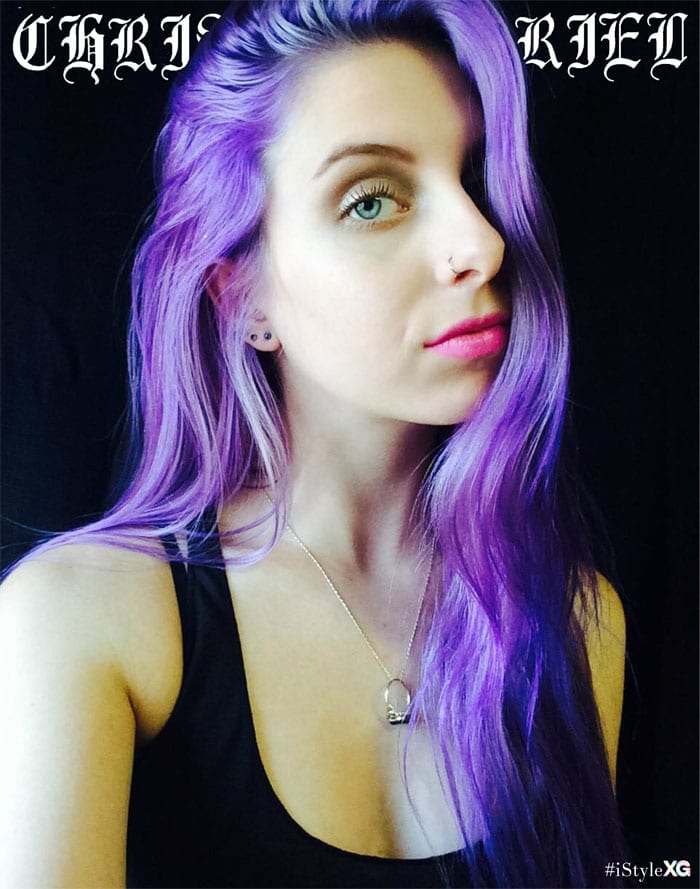 Purple 1
A custom mix of Pravana Vivids Violet and Pastel Lavender were used to create this tone.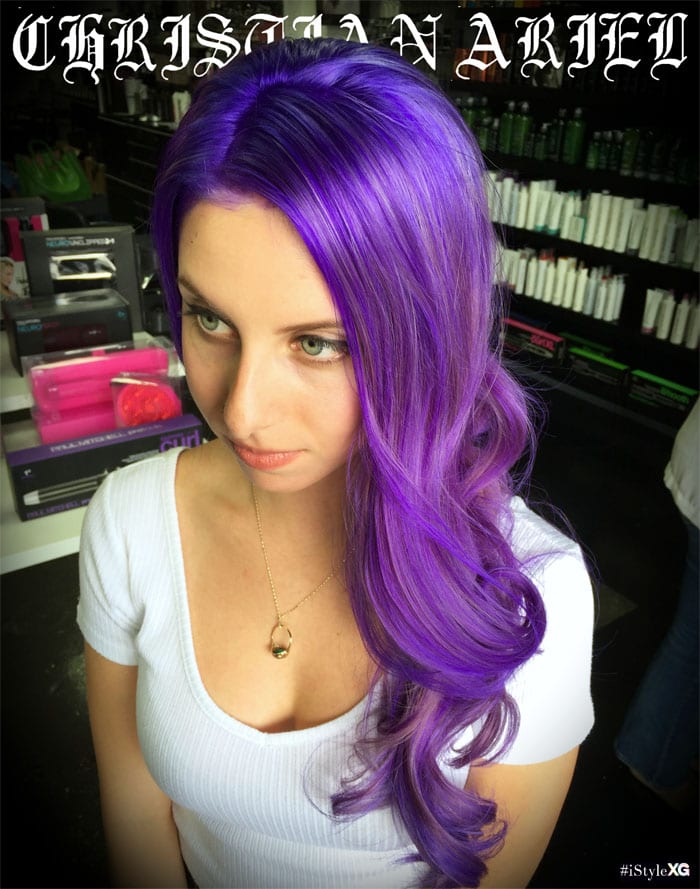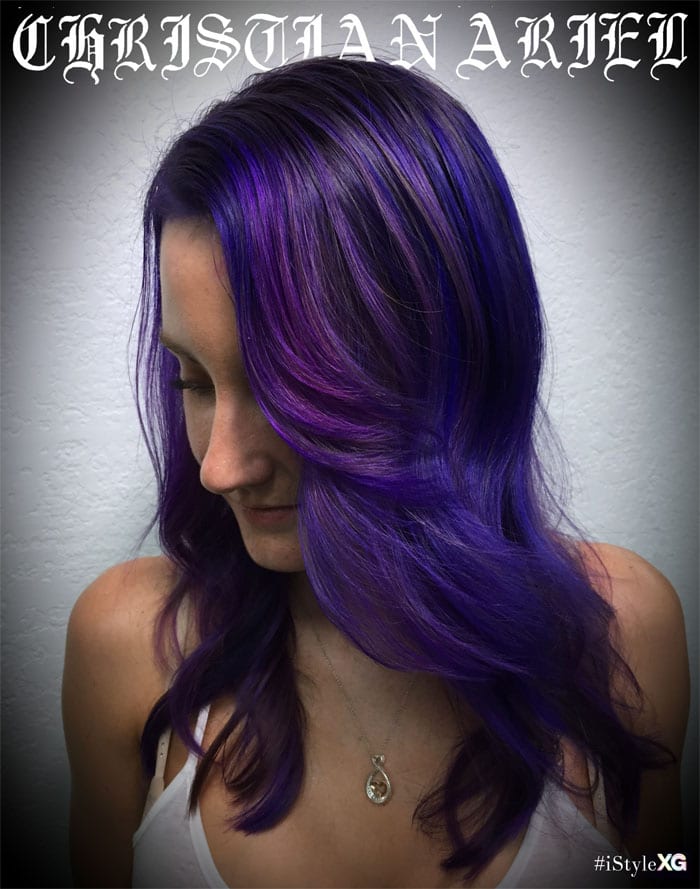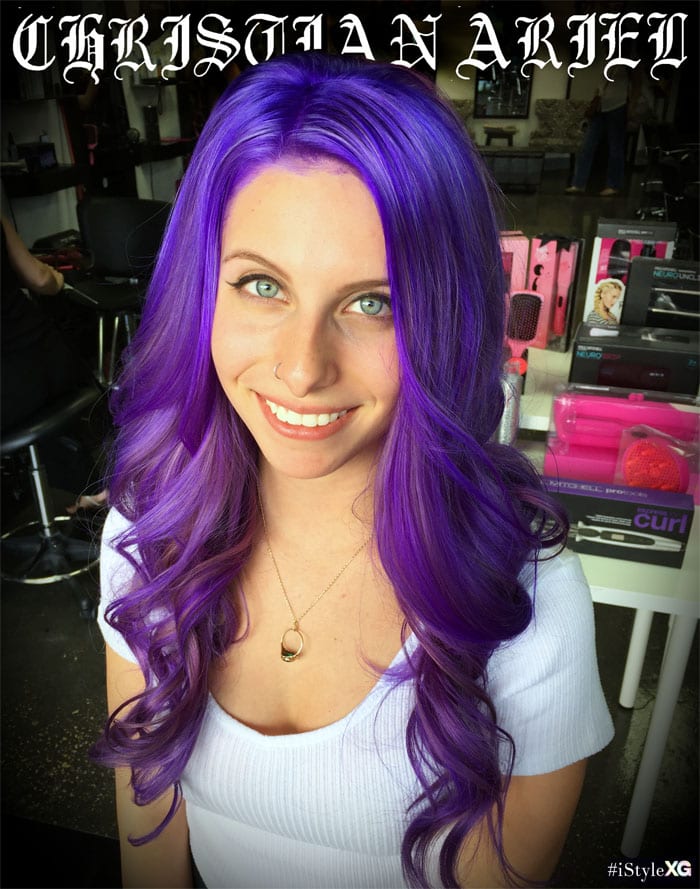 Purple 2
This was her first time ever doing a Vivid color and we decided to overlay her pre-existing blonde hair with a mix of Violet and Wild orchid.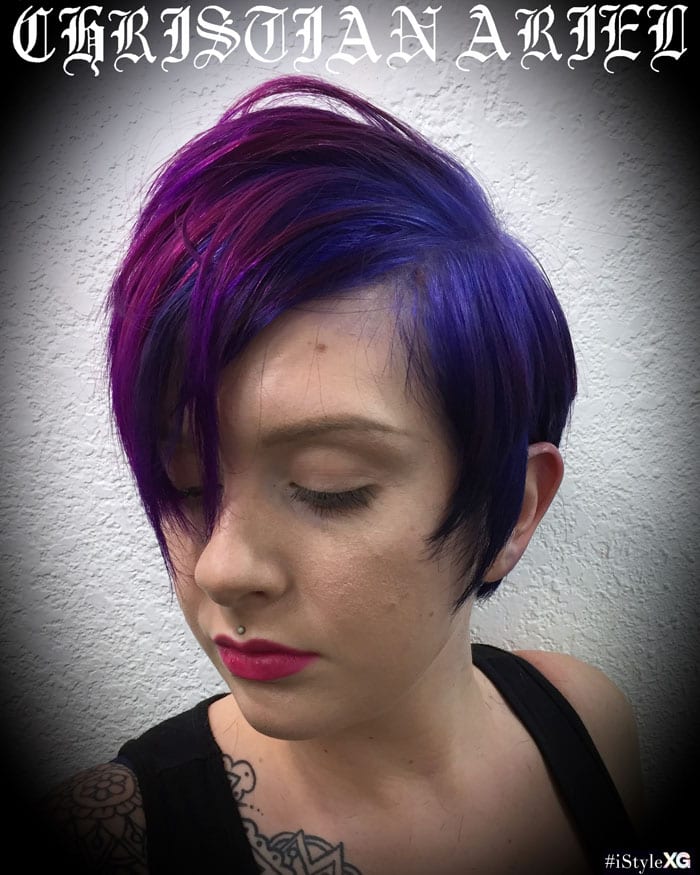 Glowing orchid
A Pravana Vivids Violet base melted into magenta and wild orchid.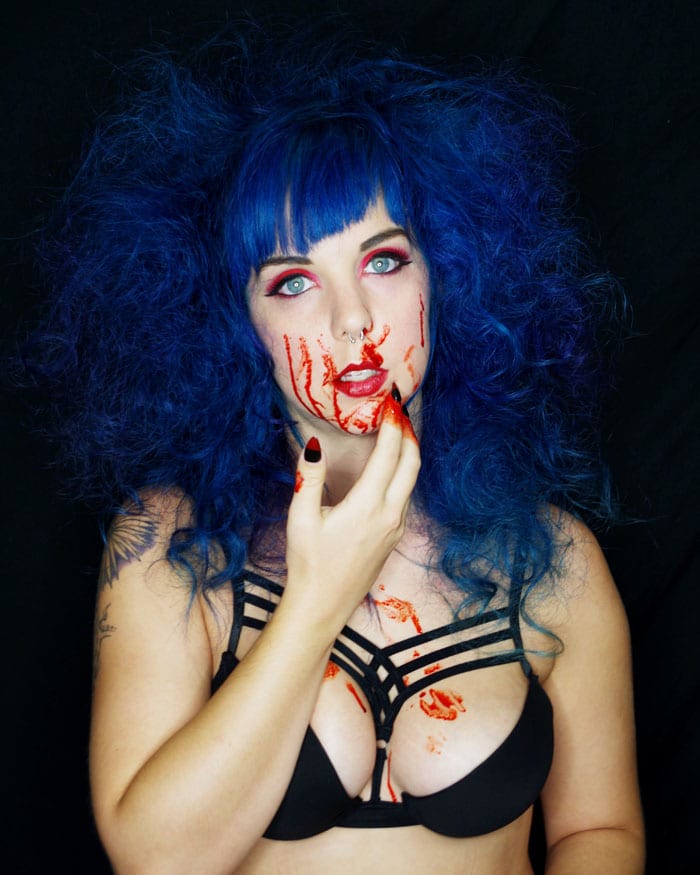 Photoshoot blue
For this photoshoot hair look I used a mix of Pravana blue, Locked In Teal, and neon blue. As for the texture I curled her hair then brushed it out and then I finger teased the entire thing to create maximum volume. (Courtney – This was an amazing photoshoot!)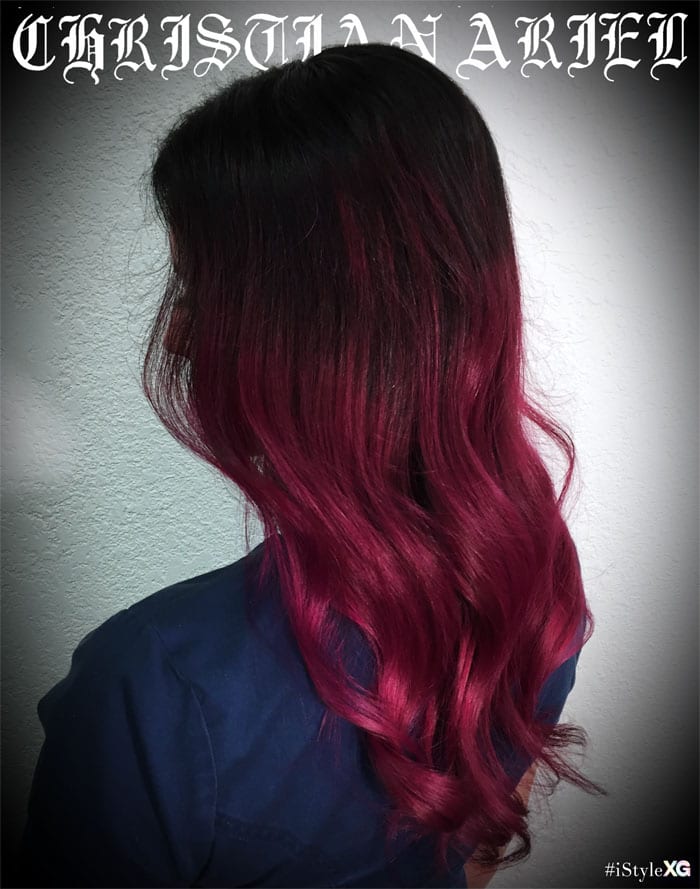 Balayaged orchid
I first layed down her base color then I balayaged everything else. We then overlayed the lightened pieces with wild orchid.
I send all of my guests home with recommended Pravana Vivids shampoo and conditioner to prolong the life of their vivid color.
Thank you so much Christian for sharing your beautiful work with us! If you're local to Tampa, you can schedule an appointment with Christian at iStyleXG at 813-949-0604.
Which creative color is your favorite?
Last Updated on