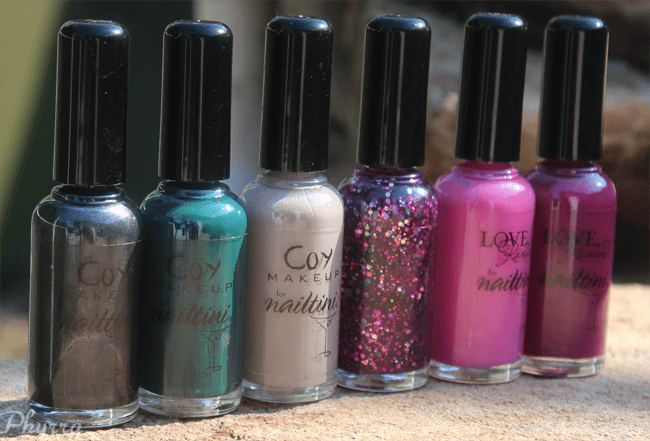 Did you know that Nailtini has a subscription service? Today I've got the Lacquer Cabinet by Nailtini to show you. This subscription box is made up of monthly limited-edition nail polishes that are curated by top beauty experts. I'm really excited to share this subscription service with you because it's cruelty free and vegan!
Pr sample.
The Lacquer Cabinet by Nailtini
All Nailtini polishes are free of formaldehyde, formaldehyde resin, toulene, dibutyl phthalate or camphor.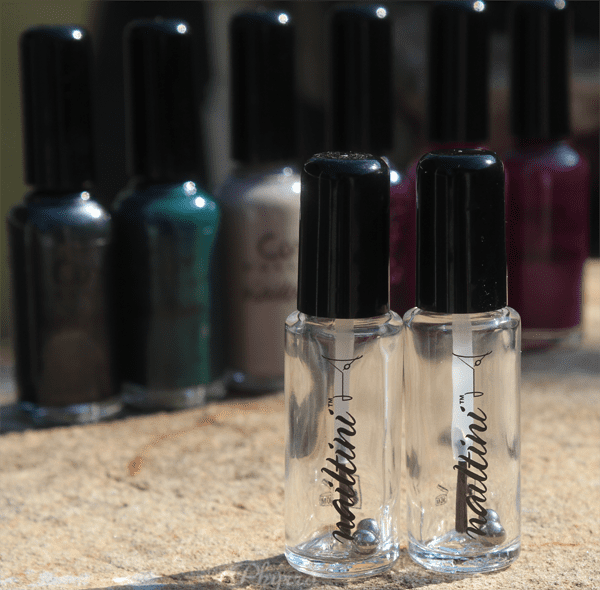 In addition to the special polishes, you receive 2 empty mini bottles so that you can experiment with creating your own nail polish.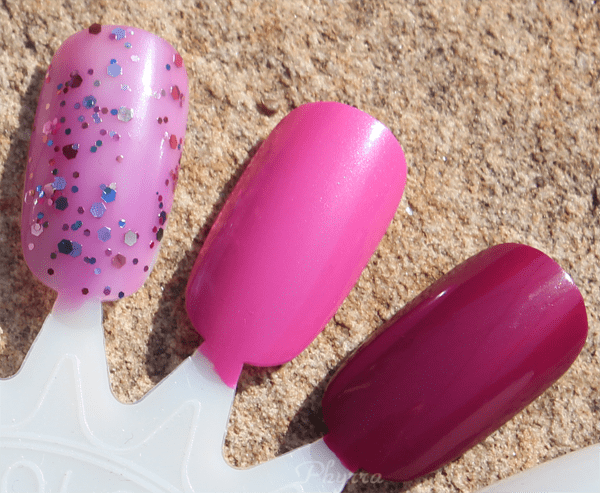 The February Love, Roxie collection was created by the beauty blogger Faith Roxas of Loveroxie.com.
Head over Heels
sassy fuchsia jelly brimming with multi-colored, multi-shaped glitter
Pink Clover Club
flirty, creamy petal pink with a hint of heat
Valentini
sophisticated, plum-kissed berry cream
I really like Pink Clover Club from this collection, since it's a bright pink. Head Over Heels is interesting, since it's a jelly formula. Valentini is a classic berry shade.
The March Coy collection was created by Sarah Coy, makeup artist and founder of Coymakeup.com.
Venom
rich, inky black shot with subtle shimmer, inspired by Sarah's epic makeup look of the same name
Bottle Green
deep jewel green, like the bottle that holds the finest champagne and inspired by the envy and complexion of Maleficent
Cement Mixer
creamy pale grey with a hint of purple, reminiscent of legendary villainess Ursula's pallor
I really love the inspiration for this set. The moment I saw Bottle Green I immediately thought of Maleficent (can't wait for the movie!!!!!). I really want an eyeshadow this color.
And yes, Cement Mixer reminds me of Ursula from the Little Mermaid. Perfect!
Venom is dark, metallic and gorgeous.
Price
$25 per box per month, free shipping
Availability
Tinibeauty.com
You can still order these two sets, though there is limited availability left. I really like the Coy set and I feel like it's well thought out.
The Lacquer Cabinet by Nailtini is a really good value for the price, in my opinion. 3 full size polishes (.5 ml), which typically retail for $13 each ($39 total), plus the 2 empty mini bottles (.25 ml). It's definitely worth $25 in my opinion.
I love the concept with the Lacquer Cabinet by Nailtini. I really like that they send you 2 empty bottles to play with, as well as list suggestions for how to use the polishes on the website. I love that they're having beauty experts (bloggers, makeup artists, nail experts etc) curate the boxes, because it seems like they're coming up with some great polishes to play with.
What do you think of the Lacquer Cabinet by Nailtini? Are you excited to see another vegan beauty box? Do you like the Nailtini nail polish? Let me know below!
Last Updated on