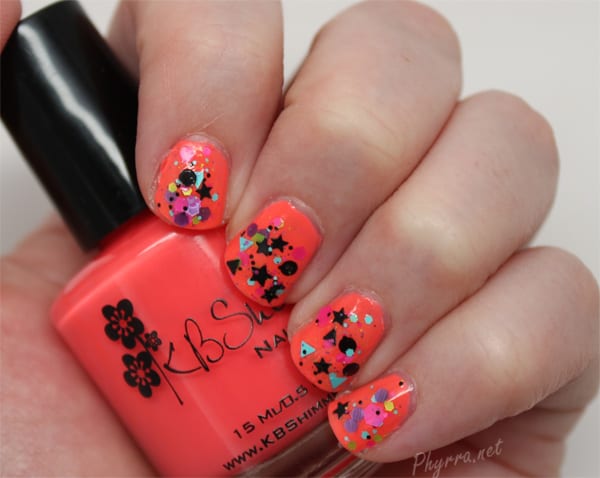 For this mani I used KBShimmer Scribble Me This on top of You're So Shellfish. I think the neon glitter topper looks great on top of the nearly neon cream. These two shades are from KBShimmer's upcoming Summer Release (aka their Summer Part 2). Later today I'll have the full collection up for you to check out.
KBShimmer Scribble Me This Mani
Price
$7.50 creams
$8.75 glitter top coats
Scribble Me This
A graffiti inspired glitter top coat featuring mini stars, triangles, and neon glitters.
You're So Shellfish
Near neon peachy orange, perfect for summer pedicures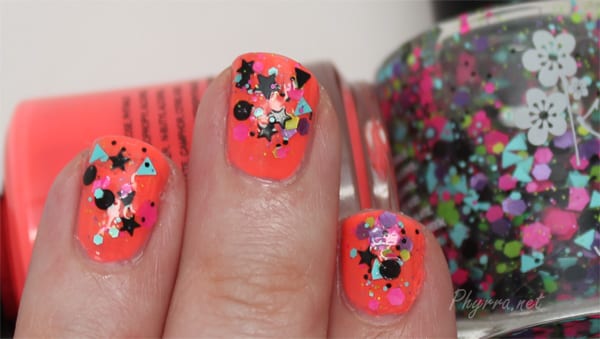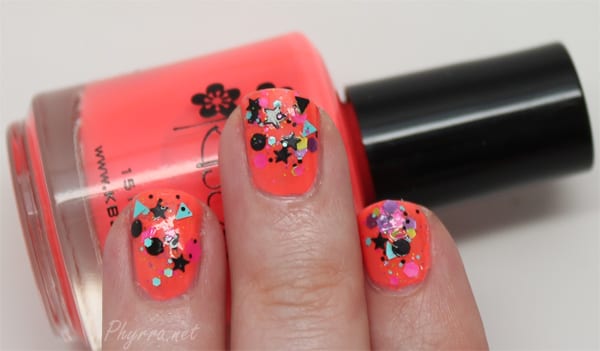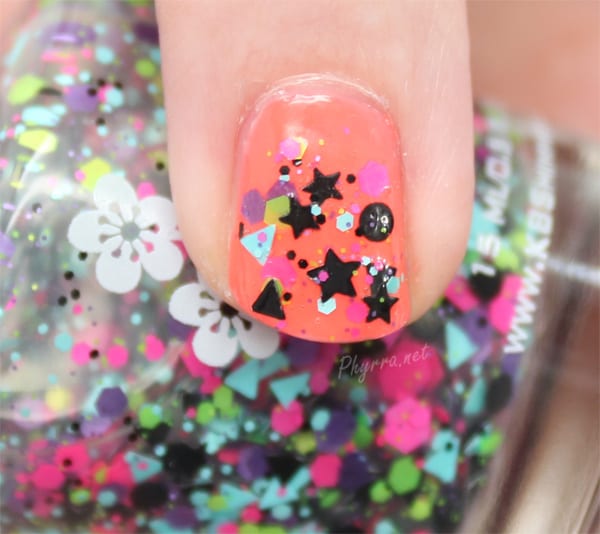 I really love black glitter, especially black star glitter.
What colors would you like to player Scribble Me This on top of?
What are your favorite types of glitter?
Last Updated on