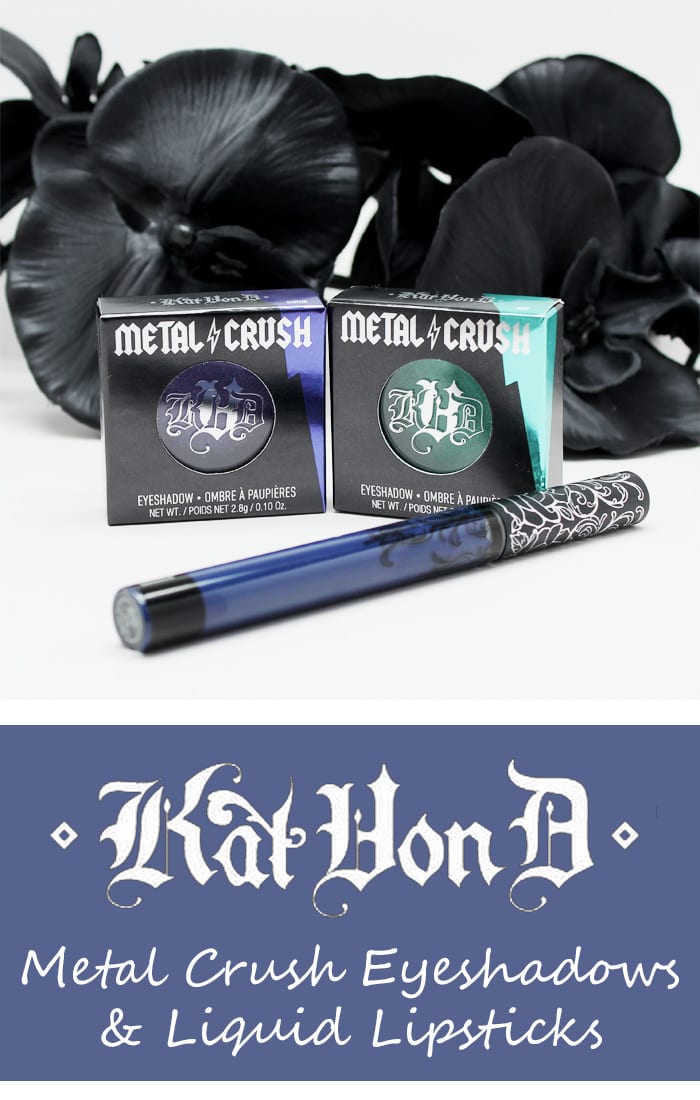 I wanted to share swatches of my Kat Von D Metal Crush Eyeshadows in Danzig and Iggy with you. I've also got Everlasting Love Liquid Lipstick in Echo. These are so gorgeous! I've got Black No. 1, Paranoid, Static Age, Electric Warrior, Thunderstruck and Raw Power on their way to me. These are the two shades I picked up at my Sephora inside JCP. The eyeshadows are cruelty free and the liquid lipstick is vegan.
Kat Von D Metal Crush Eyeshadows in Danzig and Iggy
Where to Buy
Sephora
Price
$21 each for .10 oz. of eyeshadow
$20 for .22 oz. of lipstick.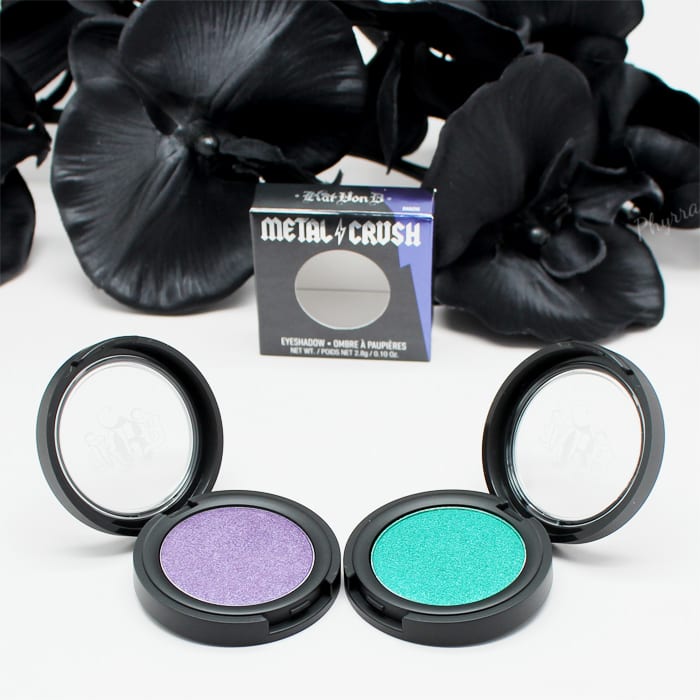 I swatched these colors on bare skin and on top of black eyeliner. I used my finger for the bare skin swatch and I used my bdellium 777 brushes for the swatches on top of black eyeliner.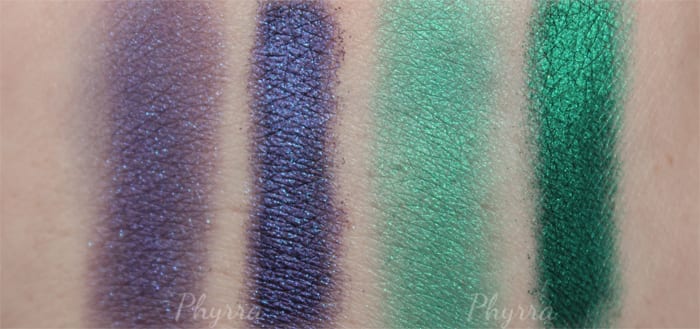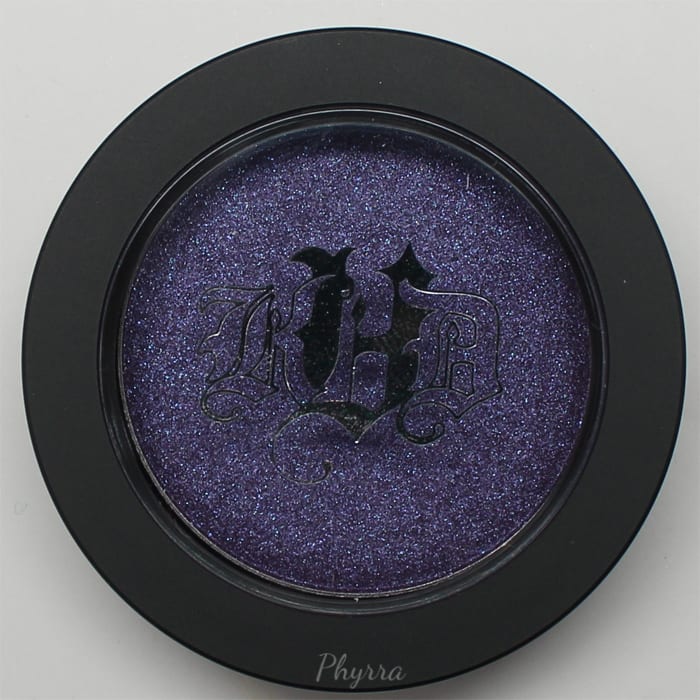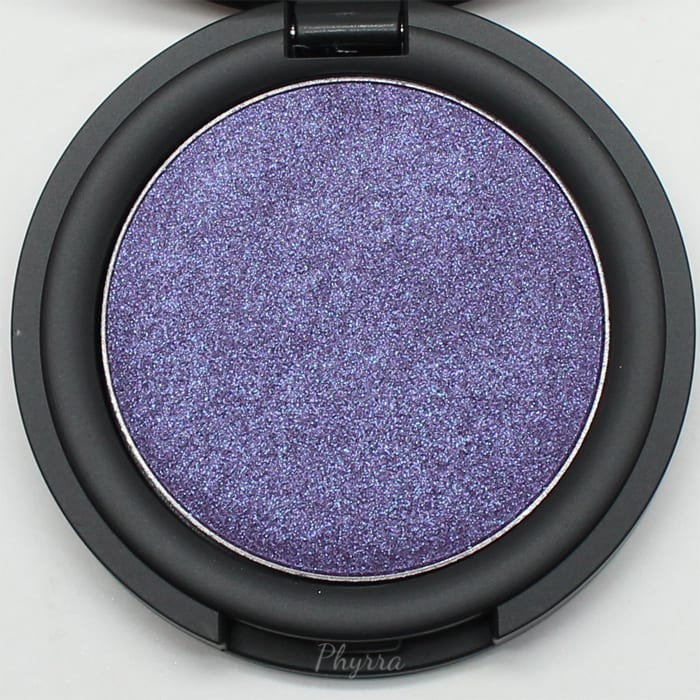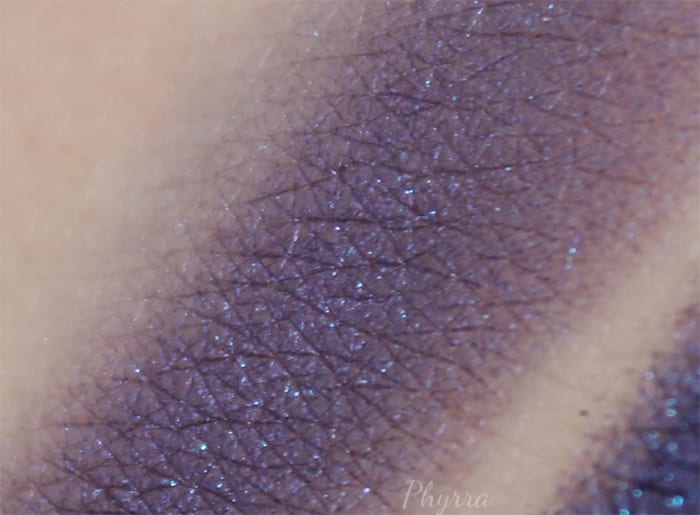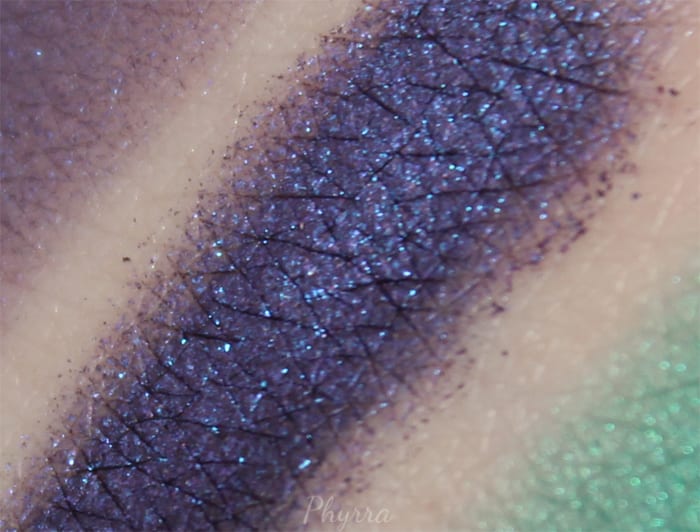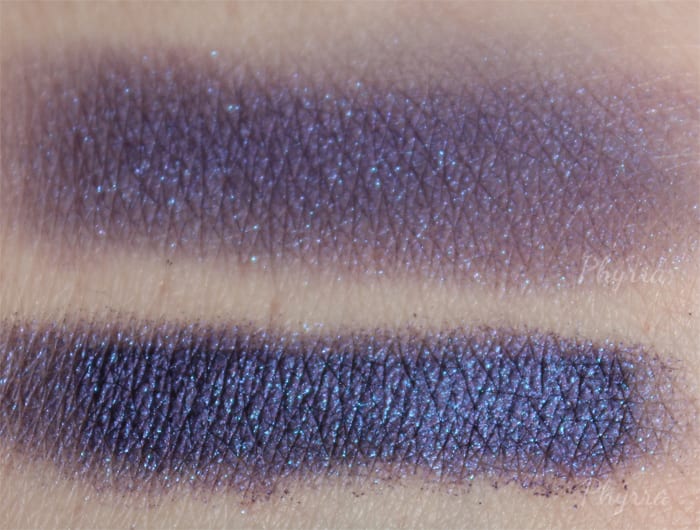 Danzig
Pearlescent violet
My Thoughts
Pigmented, blue-toned purple pearl with blue shimmer. This is an absolutely stunning purple. The top swatch was applied to bare skin with my finger. The bottom is on black eyeliner.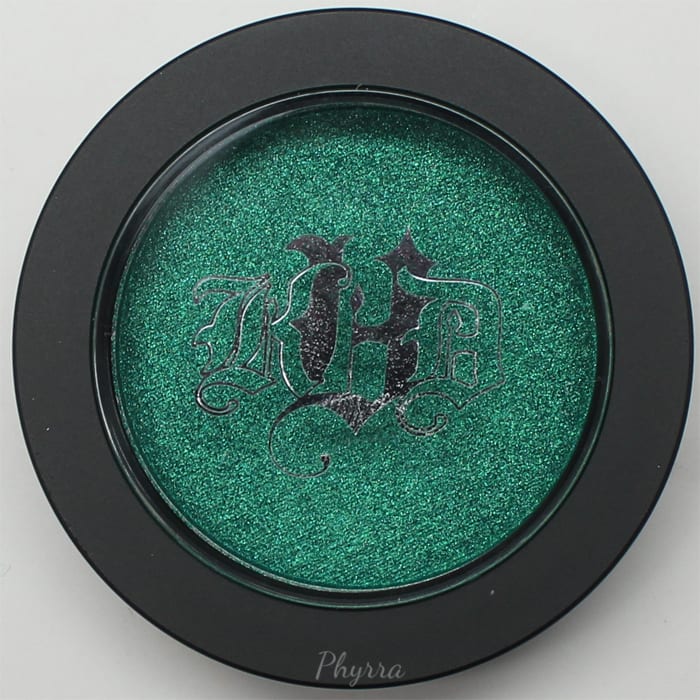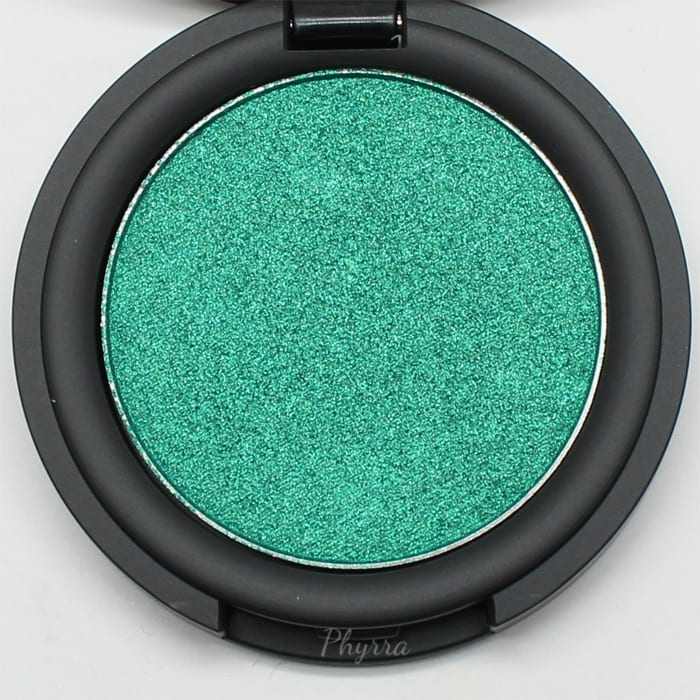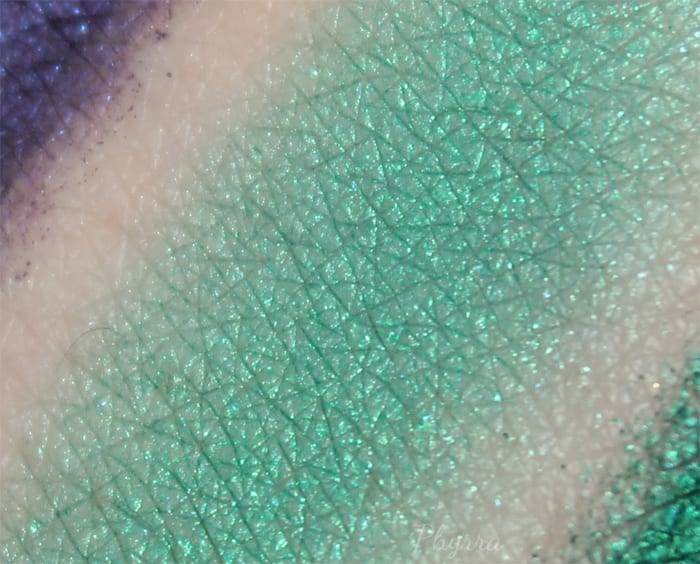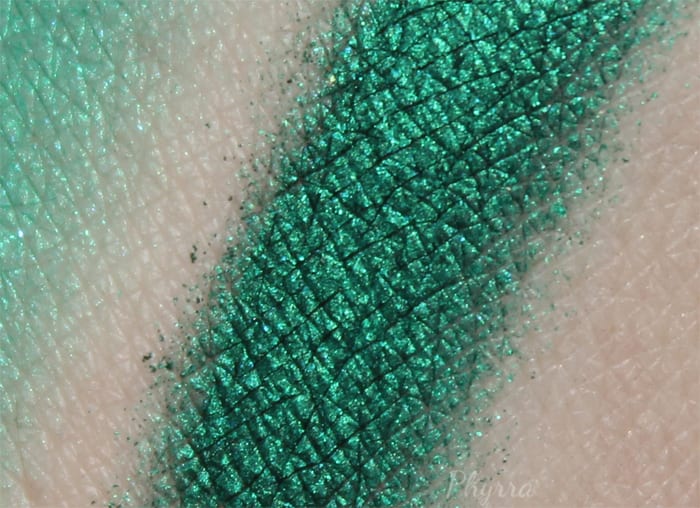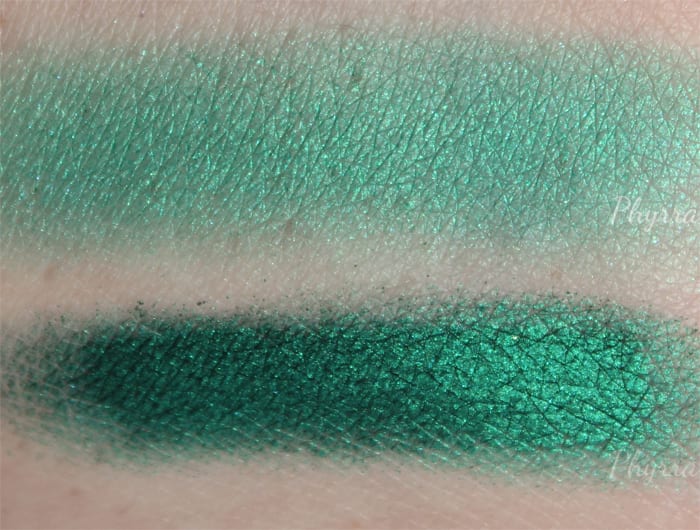 Iggy
Pearlescent mermaid green
My Thoughts
Vibrant pearly green. This is less pigmented than Danzig on its own, but it performs beautifully on primer and black eyeliner. On black eyeliner, it reminds me of Sugarpill Midori.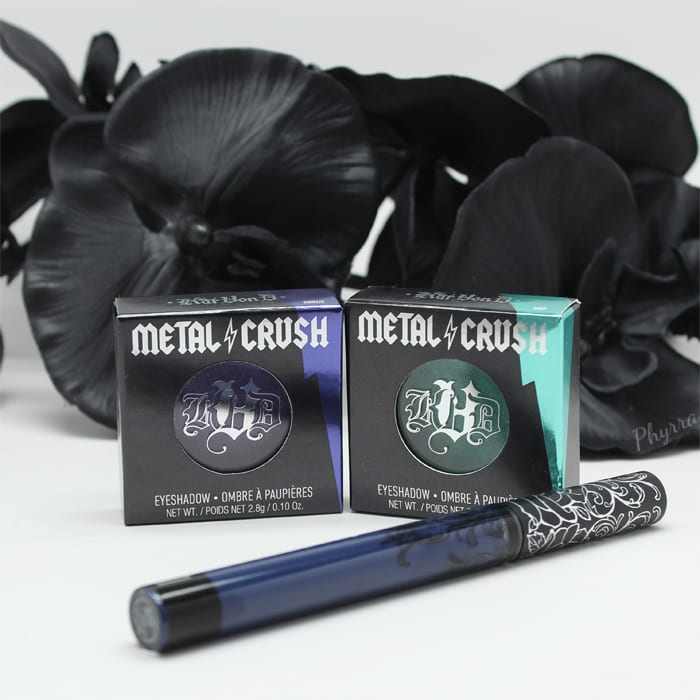 I also wanted to share a quick swatch of my Everlasting Love Liquid Lipstick.
Echo
satiny navy blue
My Thoughts
Deep, navy blue with purple undertone.
So far I'm really impressed with these eyeshadows. I've been a fan of the Everlasting Love Liquid Lipsticks for a long time. (See my review here.)
Kat Von D recommends that you intensify your eyeliner look by smudging Metal Crush eyeshadows over eyeliner and then pair with a neutral lip like Lolita. She also recommends using the Shade + Light Eye Contour Brush (I use the pointy end of this brush all the time when I cut the crease) to apply eyeshadow to the lid in a press and roll motion, then blend. And of course, always use eyeshadow primer.
I really love Danzig because it's amazing. It's one of my favorite types of purple eyeshadows. I love everything about it. I'm really happy with Echo, too. I bought Echo because I couldn't stand to buy Jeffree Star Abused. The name bugged me to much. But Echo doesn't bother me at all. Iggy is ok. It's probably one of those shades that will end up looking really cool blended on top of a deeper teal eyeshadow.
What do you think of Danzig, Iggy and Echo? Let me know below!