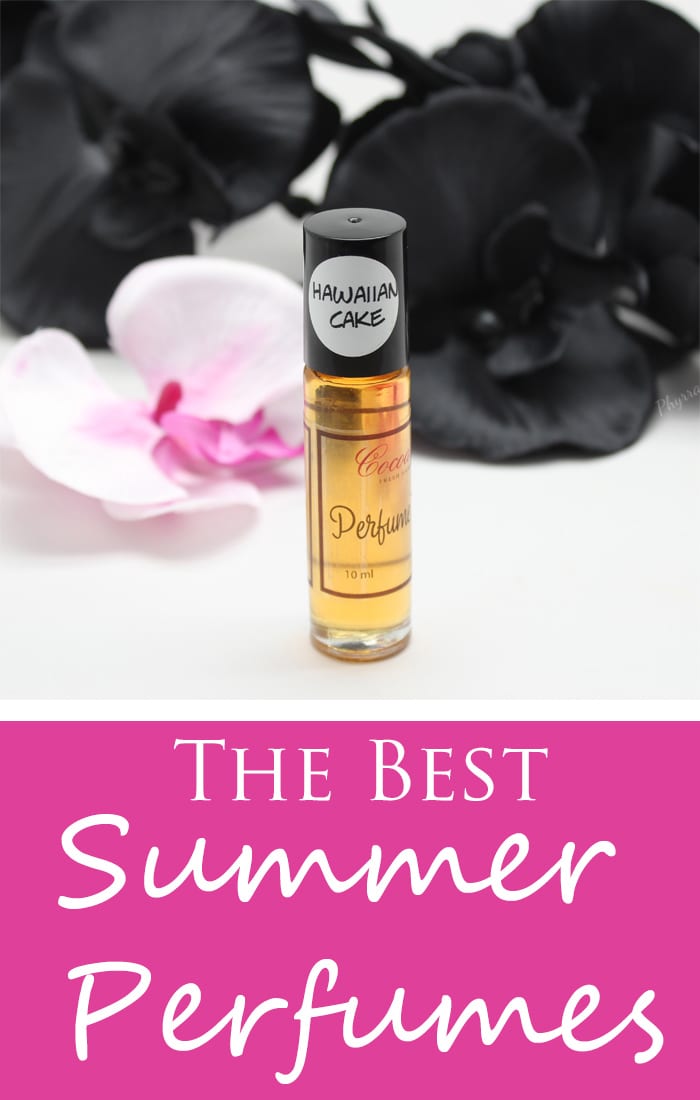 Happy Makeup Wars Monday! Today I'm sharing my pick for the best summer perfume. It's rare that when we do a Makeup Wars that I only have one choice. I'm not known for settling for just one thing! However, this was a very easy one for me. I have been OBSESSED with Cocoa Pink Hawaiian Cake.
Best Summer Perfume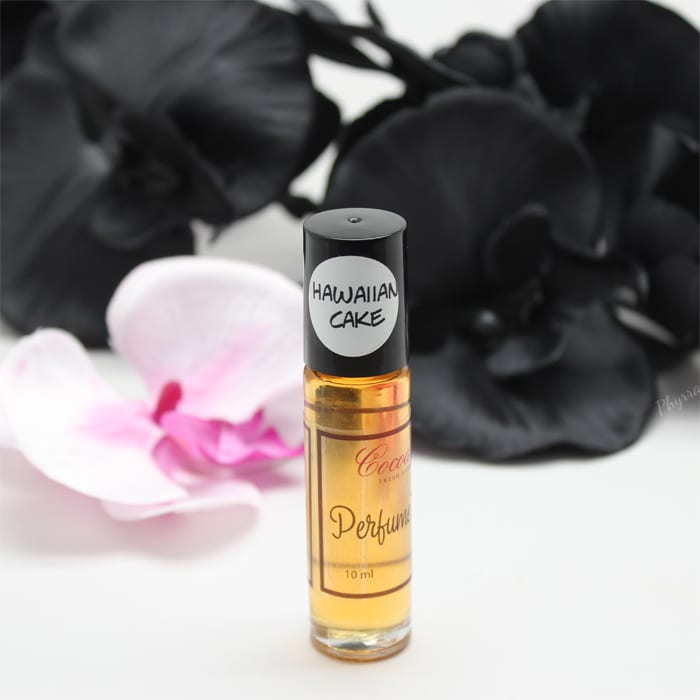 Where to Buy
Cocoa Pink
Perfume Oil
$11.95 – rollerball
$15.50 – 1 oz pefume spray
$28.50 – 2 oz perfume spray
Rollerball Ingredients
Fragrance oil, fractionated coconut oil, jojoba oil.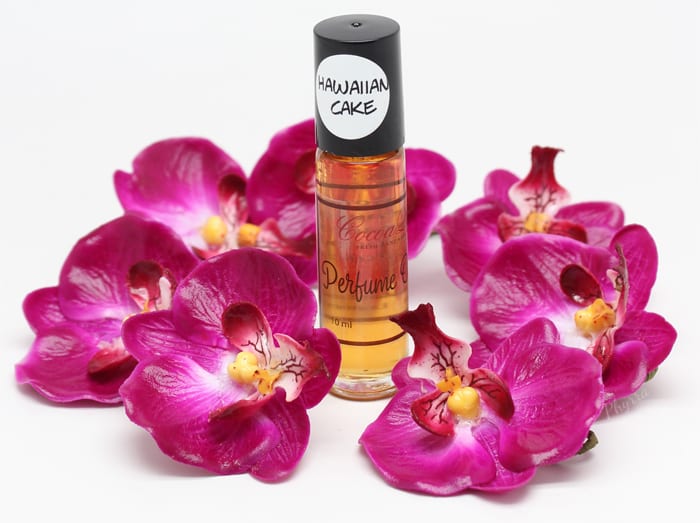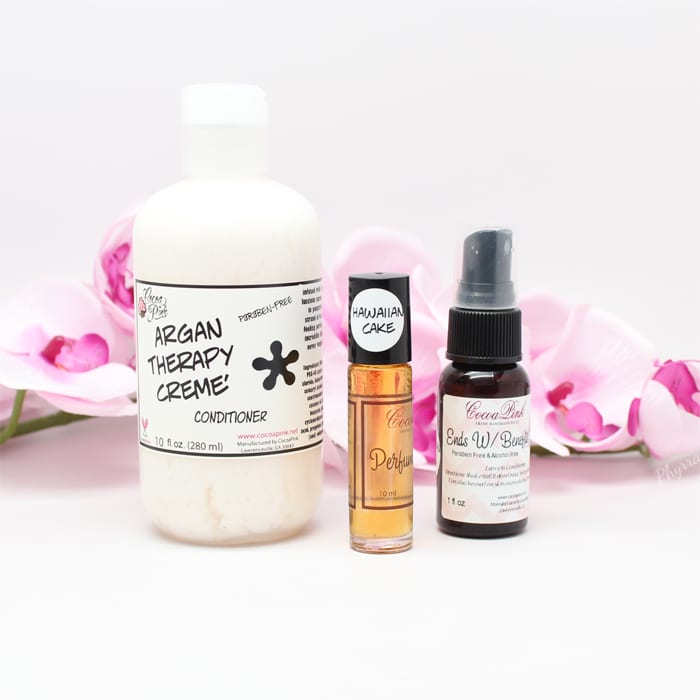 About Cocoa Pink Hawaiian Cake
This is a Cocoa Pink original! Three tiered wedding cake topped with buttercream frosting, crushed pineapple and flakey coconut.
When I first remove the top and sniff, I smell vanilla cake with buttercream frosting. When I first slide  the rollerball against my skin, I smell the delicious cake, quickly followed by pineapple. After it's been on my skin for a while, I also get hints of coconut. The delicious pineapple, cake and coconut blend together in a delicious sexy foodie scent for me.
This has been my favorite perfume this summer (with Fortune Cookie Soap Co. Eat Me a close second).
I love this scent so much that I bought it in Ends with Argan Benefits (a lightweight leave-in conditioning spray). It's made from argan oil, quinoa extract, calendula extract, abyssinian seed oil, murumuru seed butter and other nice ingredients. I also purchased the largest size of Argan Therapy Creme (conditioner) and ShamPink (conditioning shampoo) in this scent. It just smells so delicious to me.
Some other fantastic scents by Cocoa Pink for summer are
Beach Bum
Relax on the beach while sipping smooth waves of blood orange juice, golden pineapple, pomegranate essence, sunburst tangerines and raspberries with refreshing splashes of pink grapefruit nectar.
Bonfire Celebration
White sand, cool salty sea air meet with the fragrances of sandalwood, sparkling, pink champagne and wisps of smoke from a crackling bonfire.
Green Fairy
Sparkling soda, bubbling spring water, Concorde pear, fresh green tea leaves, young bamboo, soft white water lily, cascading lady slipper orchids, osmanthus and pale musk.
Mint Chocolate Chip Ice Cream
Triple scoops of ice cold mint chocolate chip ice cream inside a freshly pressed waffle cone.
Tokyo Market
Children grasp wispy paper cones overfilled with warm fluffy spun strawberry sugar as the sweet aromas of Japanese plum, blood orange, white cake and black vanilla bean infused buttercream icing dance through the streets.
Hawaiian Cake is the first scent to have coconut notes in it that Ray has liked, as he typically detests coconut. This is why I've bought it in shampoo, conditioner, and an argan spray. Anything that he and I can both agree on must be great.
What is your favorite cruelty free summer scent?
Make sure you check out the rest of the Makeup Wars Beauty Bloggers picks for the best summer scents!
[inlinkz_linkup id=515911 mode=1]