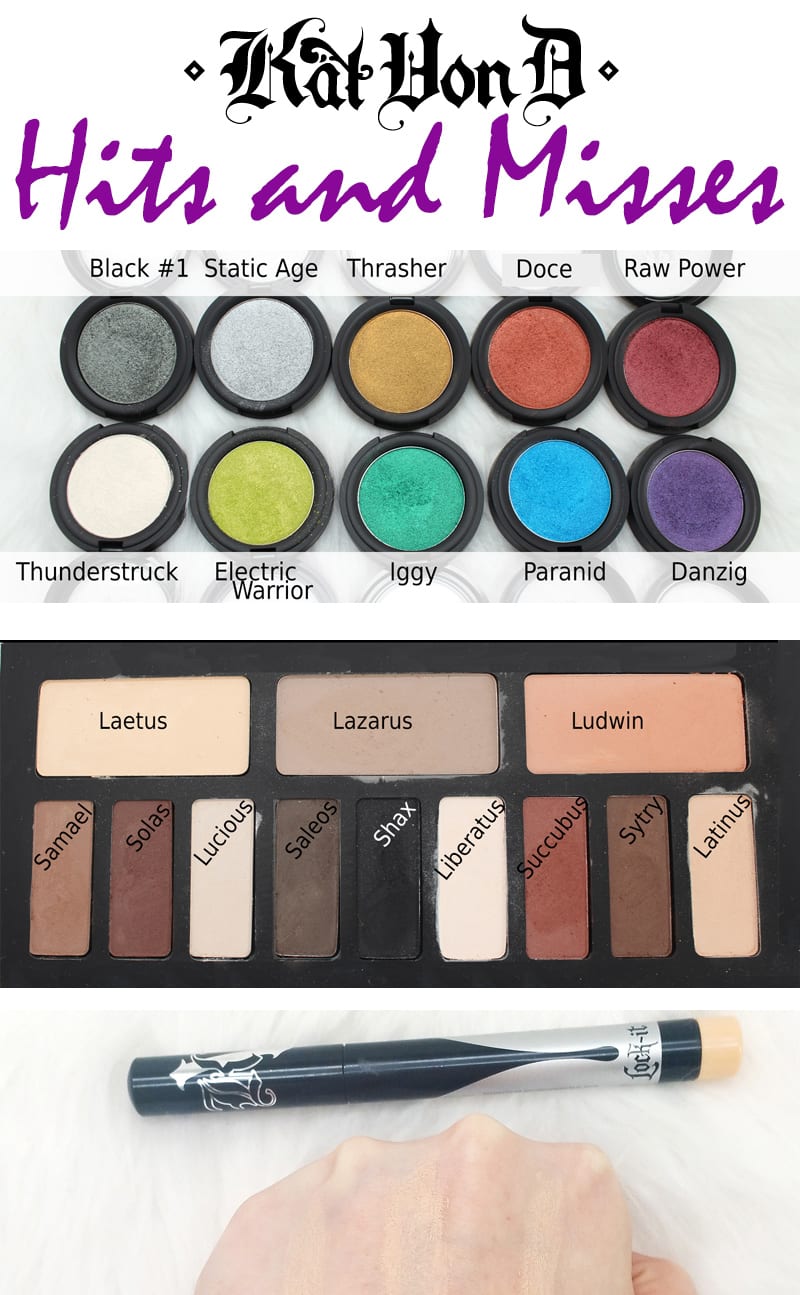 I wanted to share Kat Von D Beauty Hits and Misses with you. They're one of my favorite brands. I've swatched all of the hits for you! Kat Von D is proudly cruelty free and she's been converting much of her makeup line to being vegan.
Kat Von D Beauty Hits and Misses
Kat Von D Beauty Hits and Misses


If you like this video give it a thumbs up and share!

The current list of vegan products from Kat Von D Beauty are as follows

First the products that didn't work for me
Kat Von D Mi Vida Loca palette -- Too powdery, poor color payoff. I don't know if i got a dud or what, but I returned this. (see my review)
Kat Von D High Voltage Eyeshadow Primer -- Turned yellow on my skin, would be better suited for darker skintones, not good on my pale skin. This just didn't work for me because of the color and how it changed the colors of my eyeshadows, making them very yellow toned. (see the primer in action)
Kat Von D Blush Duo -- Poor color payoff, super splotchy, bad formula. I wasn't the only one to dislike these blushes. They were super hard to work with and while I absolutely wanted to love Morticia and Gomez (such a great couple and name), I just couldn't.
Kat Von D Beauty products that are awesome and worked for me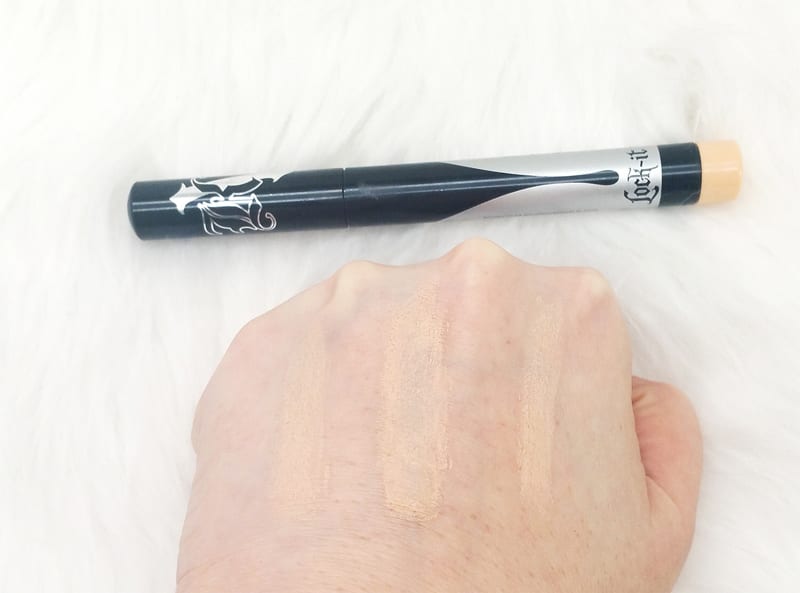 1. Kat Von D Lock-It Color Correcting Eyeshadow Primer in Fair
I love the stick for application and the color is greatt on my skintone! It hides the discoloration on my lids and my eyeshadow does last 16 hours, as it claims! comes in 5 colors.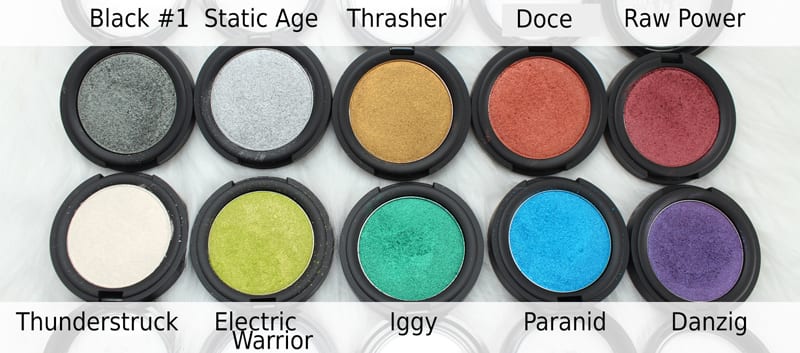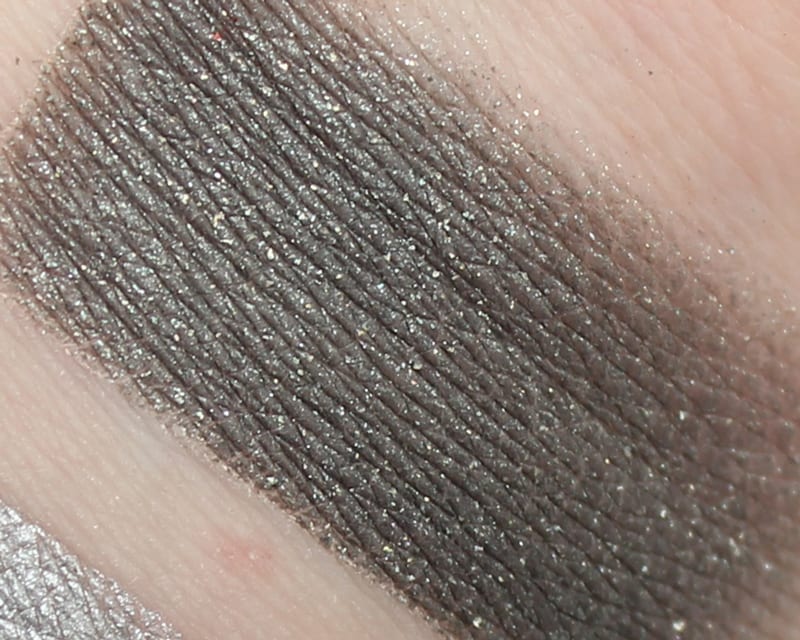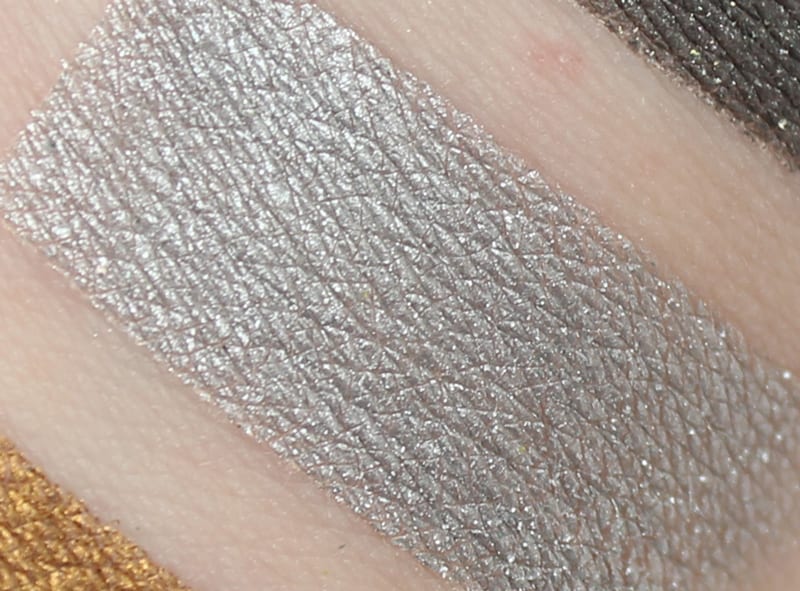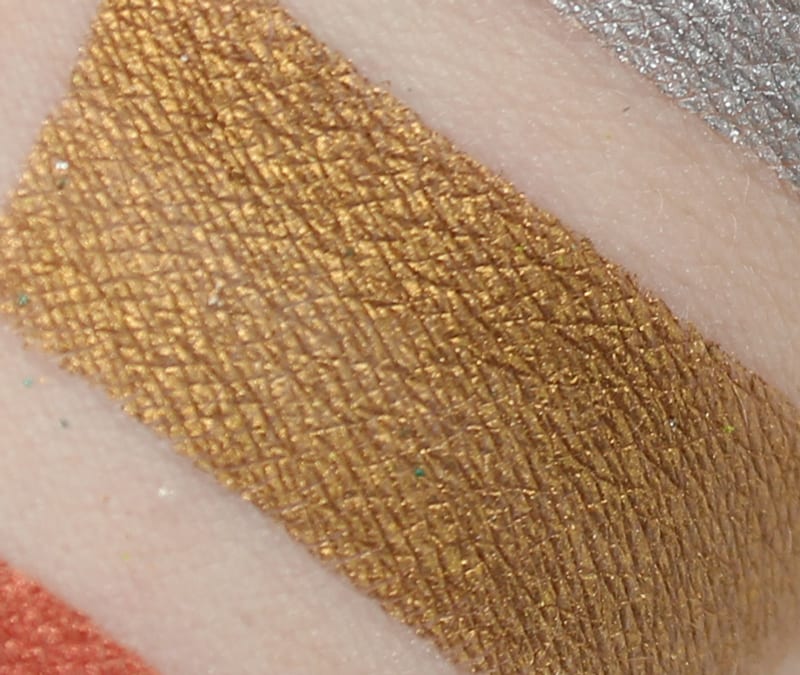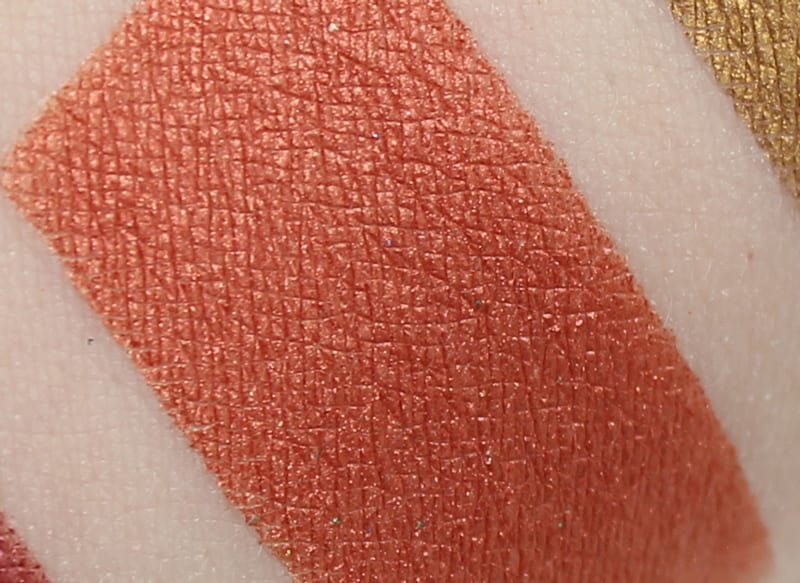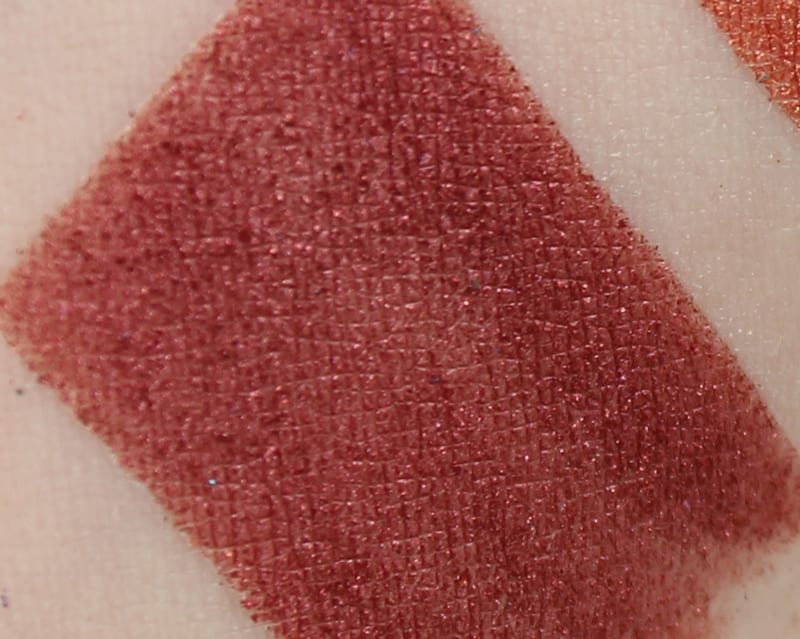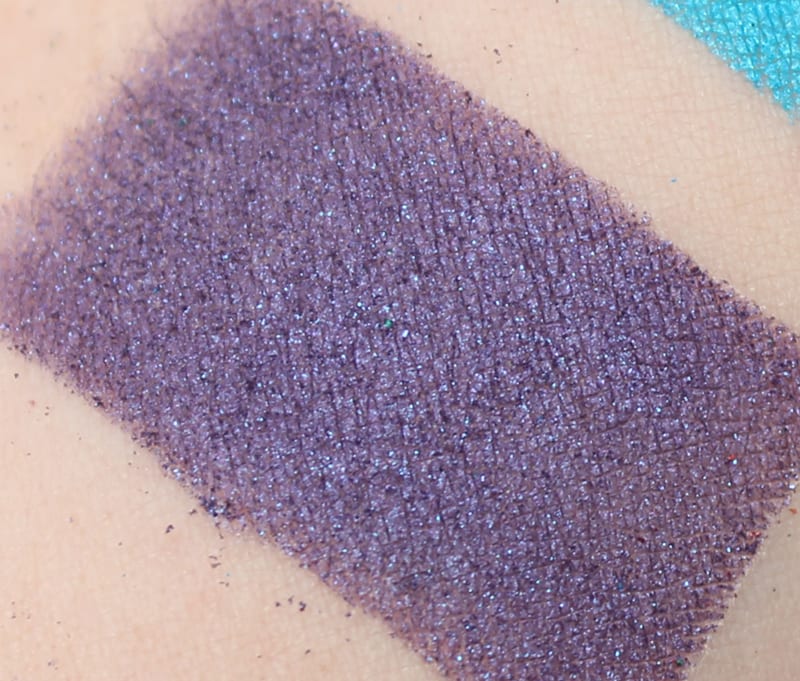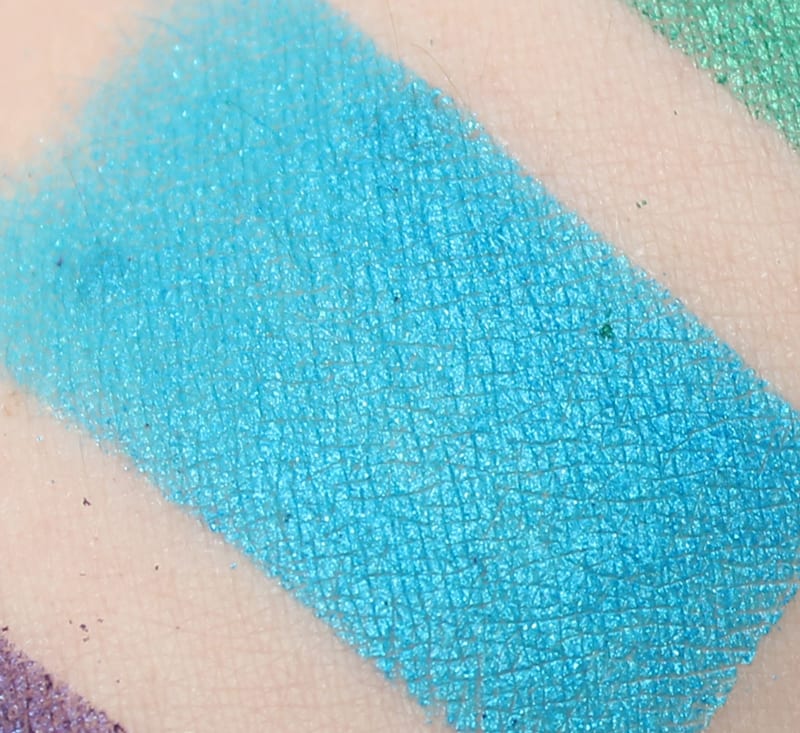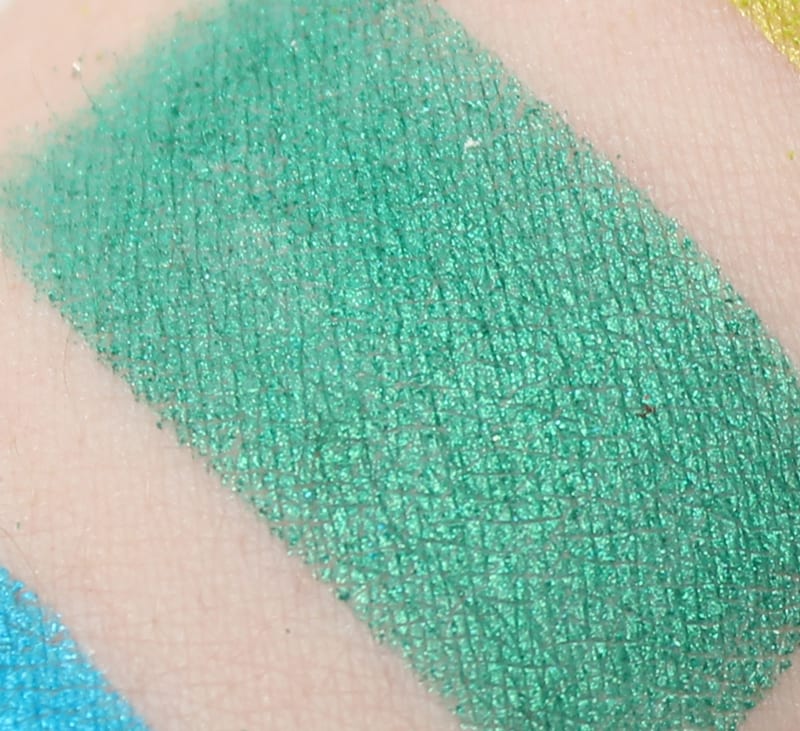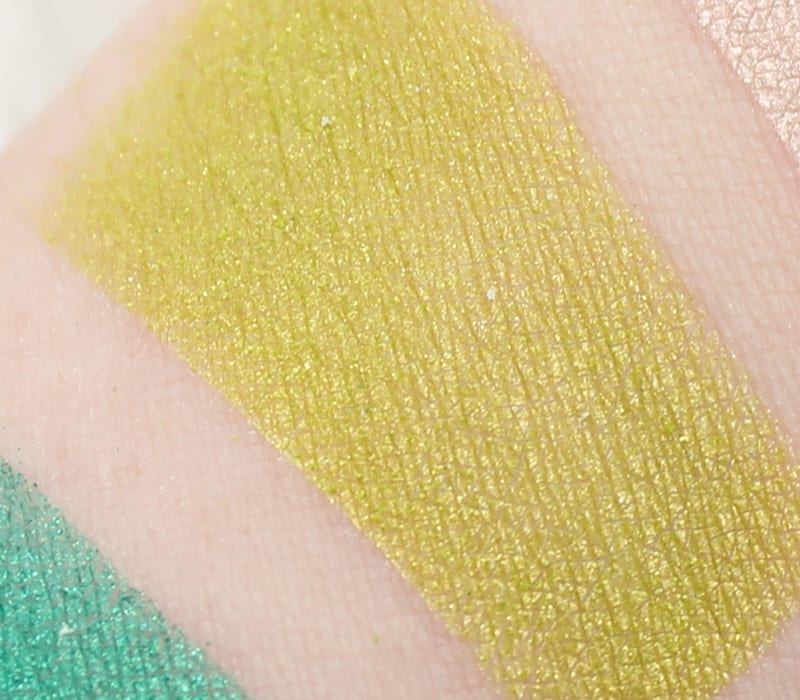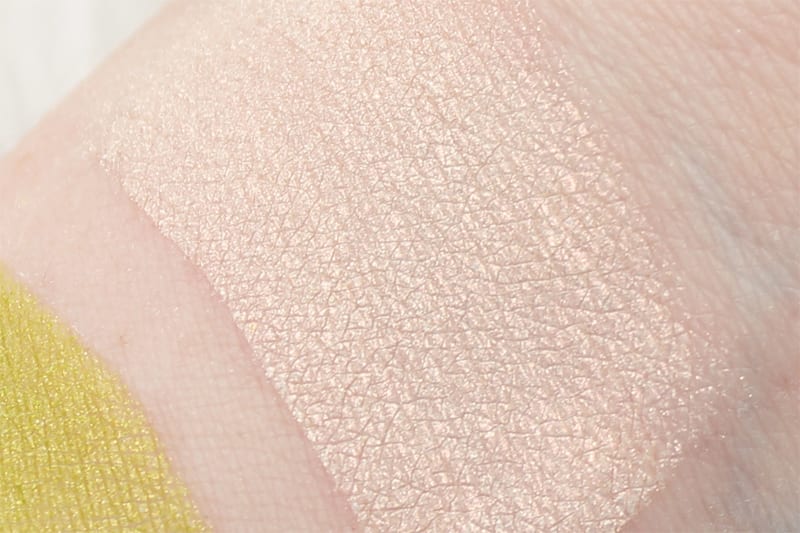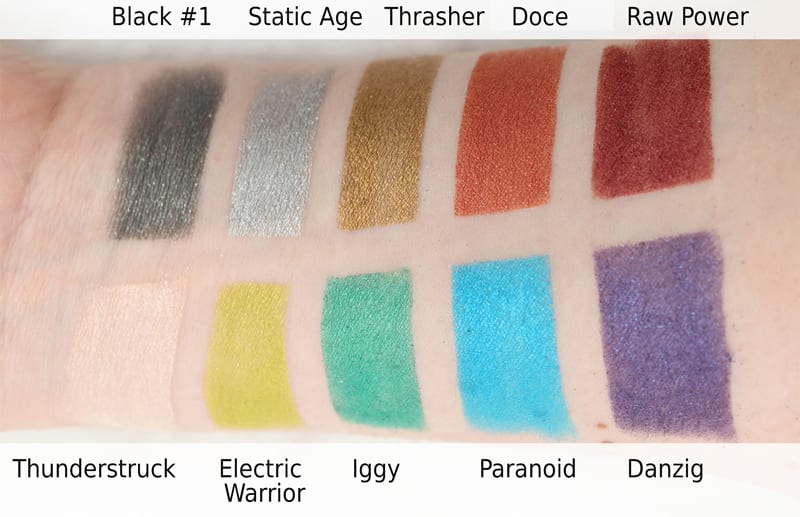 2. Kat Von D Metal Crush eyeshadows
These are gorgeous and you get a huge amount of product for the price. I keep wearing Electric Warrior non-stop. Can't help it, it's so gorgeous. It's totally worth the price and I hope they release more shades. It comes in 11 colors and I own all except for Synergy (metallic bronze).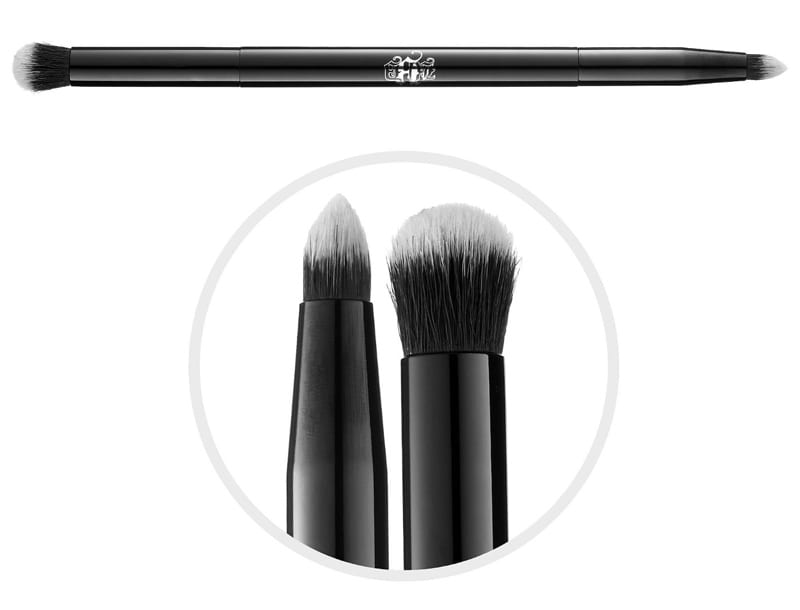 3. Kat Von D Shade + Light Eye Contour Brush
This is a great brush for creating a cut crease on hooded eyes.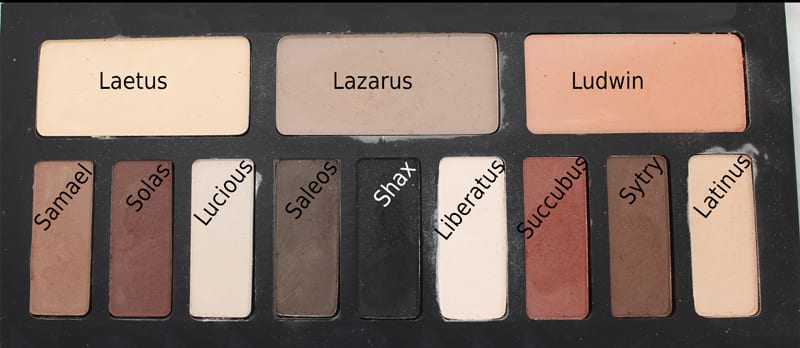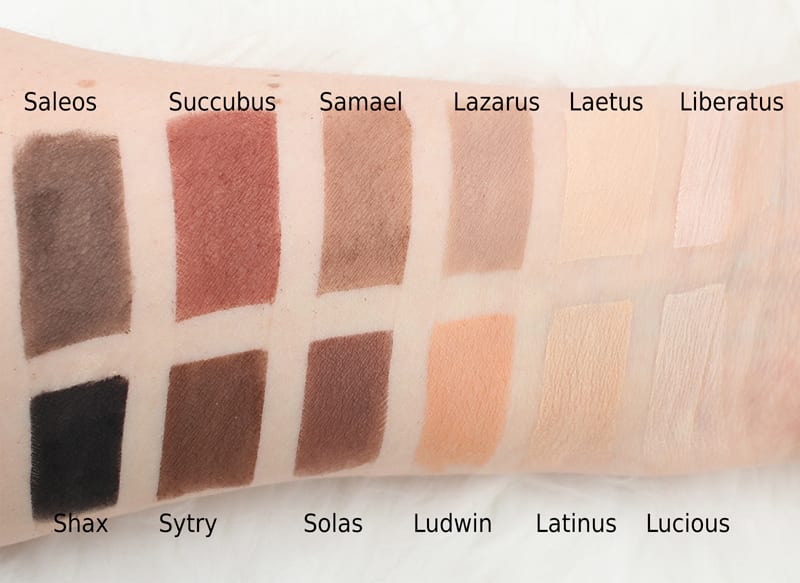 4. Kat Von D Shade + Light Eye Contour Palette
This is a really great palette with 3 quads -- warm, cool and neutral. I end up using the cool quad the most, I love it. They're really great mattes with excellent pigmentation and blendability. (see my review)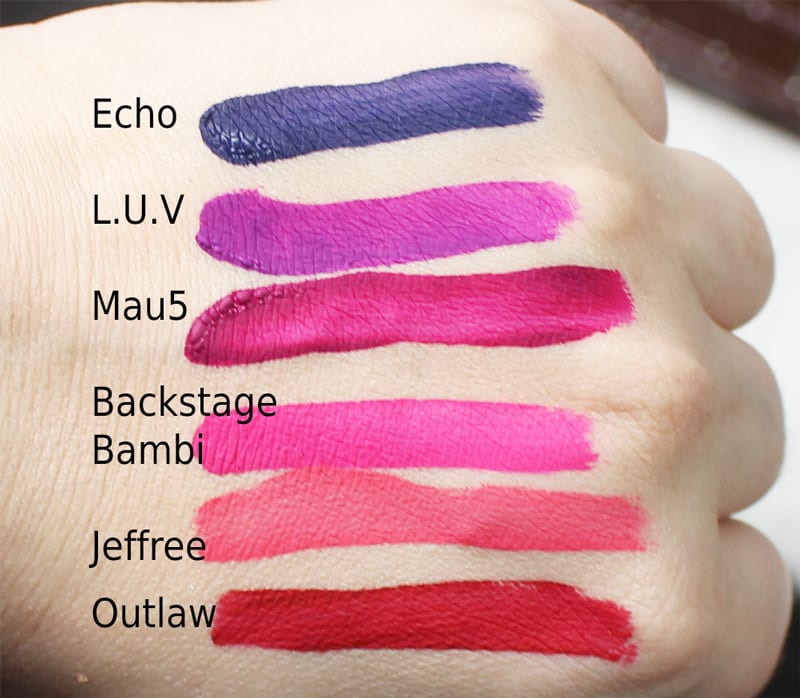 5. Kat Von D Everlasting Liquid Lipsticks -- This is a really good  liquid lipstick formula. Yes it can be drying but most matte liquid lipsticks are drying on me. It comes in so many great colors. I especially love Echo (navy blue), Backstage Bambi (hot pink), and Jeffree (hot coral pink). (see my review)
I was really excited to read that Kat Von D will be adding 13 shades to their Lock-It Foundation collectionh in July. They said this includes 'the fairest shades, even a white, and deeper tones.' I'm really hopeful that there will be an ultra pale neutral, and a concealer to match. It's currently available in 19 shades. Light 42 isn't a bad match for me, but I prefer a more neutral tone to cool tone because of my pink overtones from rosacea. I'm very happy to see another brand that I love addressing foundations for all global shades of beauty.
Kat Von D is also launching new eyeshadow contour quads at Sephora on March 29! I'm really excited for the Smoke quad, but all 4 look pretty. The other shades are Rust, Sage and Plum.
Before I forget, I launched a Spreadshirt shop with cruelty free merchandise inspired by Phaedra and other cool stuff. See it here!
More to Read
What are your hits and misses from Kat Von D Beauty?
Last Updated on