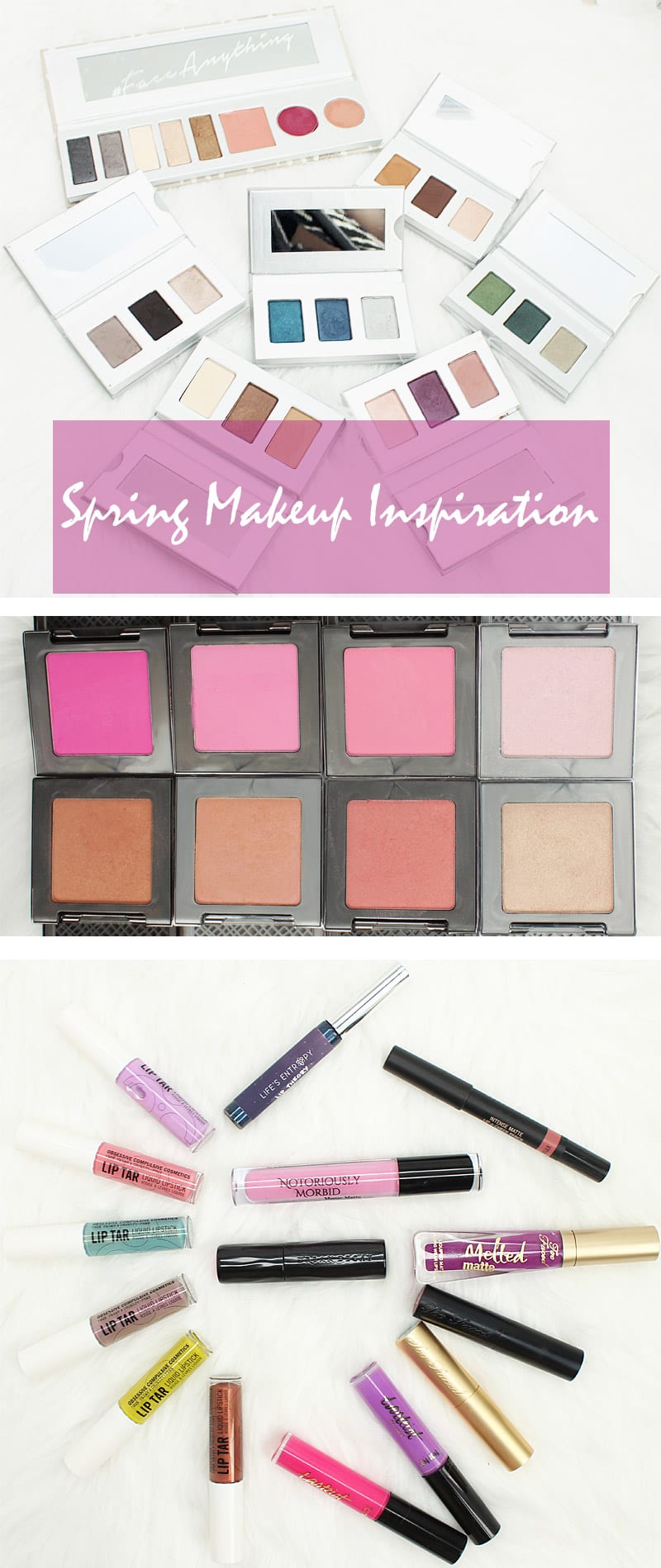 It's a Makeup Wars Monday! Today I'm sharing some Spring Makeup Inspiration with you. I've got mostly new products mixed with some of my tried and true favorites. I've swatched it all for you, too! All products are cruelty free and many are vegan.
Spring Makeup Inspiration
This post contains a mix of press samples and products purchased by me.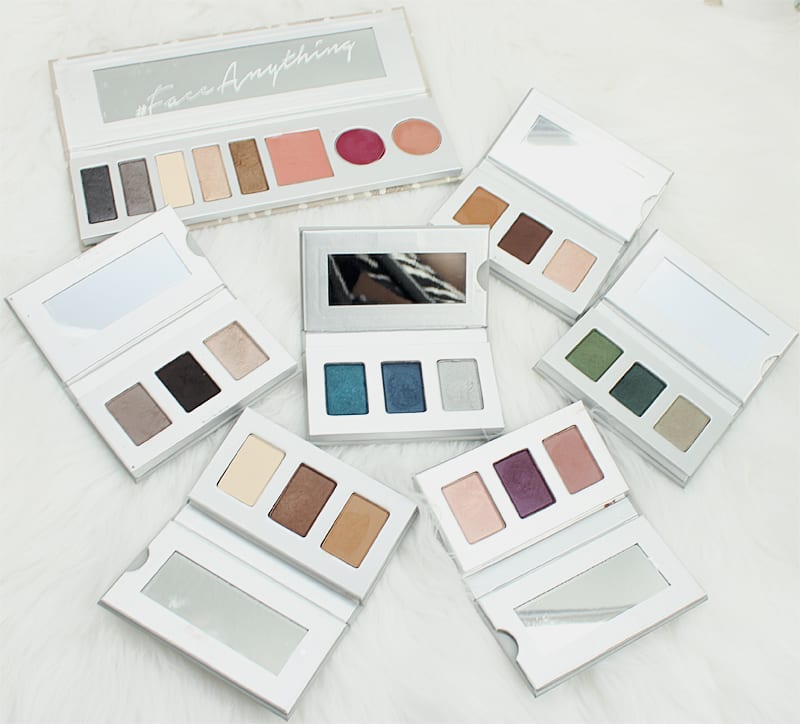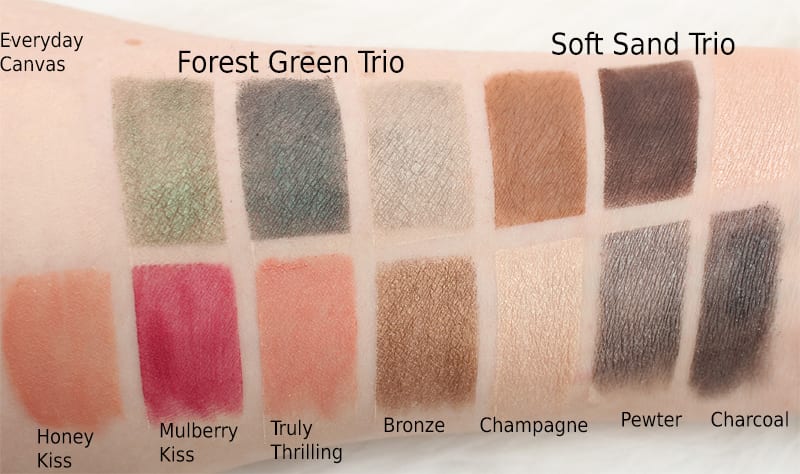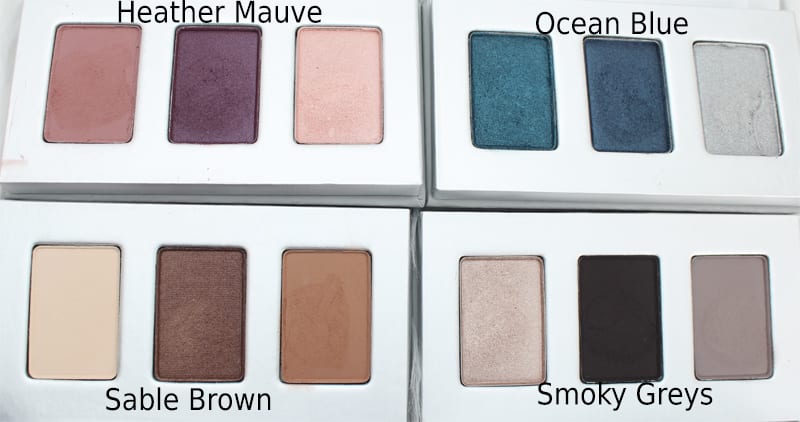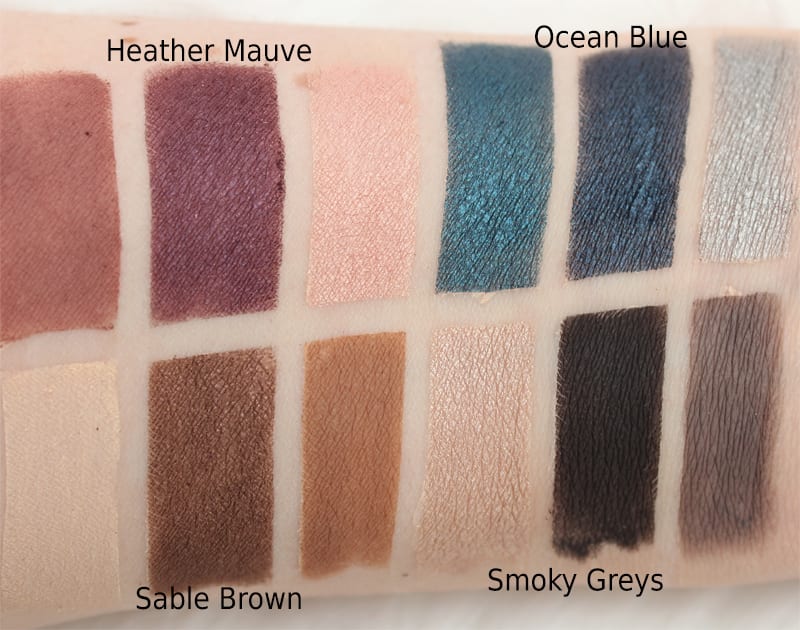 Honest Beauty Eyeshadow Trios and LE Palette – $25 & $35
While I don't have my review finished on the Honest Beauty eyeshadows, I just HAD to share swatches with you. Honest Beauty launched in February of this year at Ulta, and I bought every single one of their eyeshadow palettes to review. Most of the shades are good, a few have to be built up. The Ocean Blue palette is my favorite. All swatches are on primer. Honest Beauty products are made without parabens, paraffins, silicones, sodium lauryl sulfates, petrolatum, mineral oil, talc, or synthetic fragrances.
The Forest Green trio was the worst performing of all the eyeshadows, which surprised me. Ocean Blue and Soft Sand are the best, in my opinion.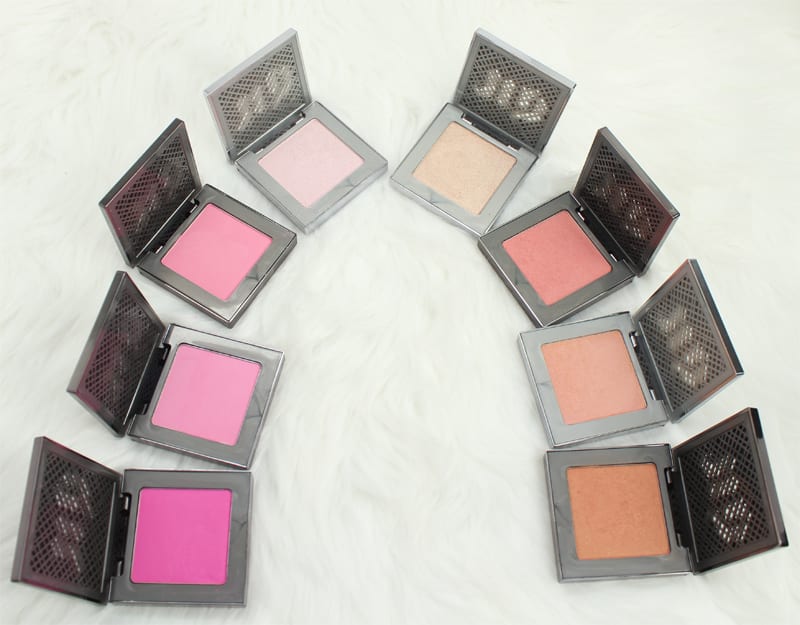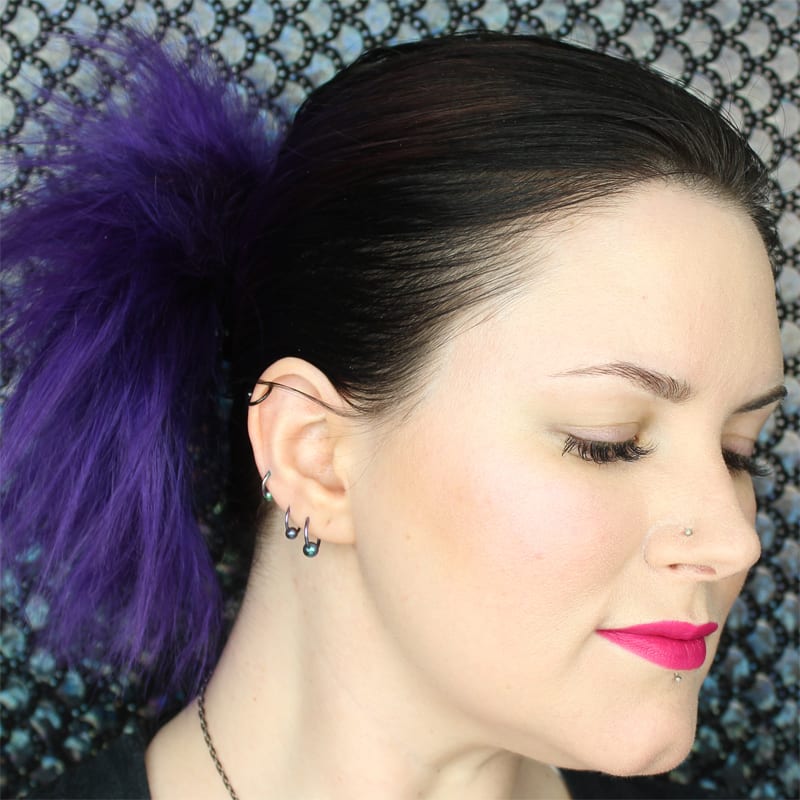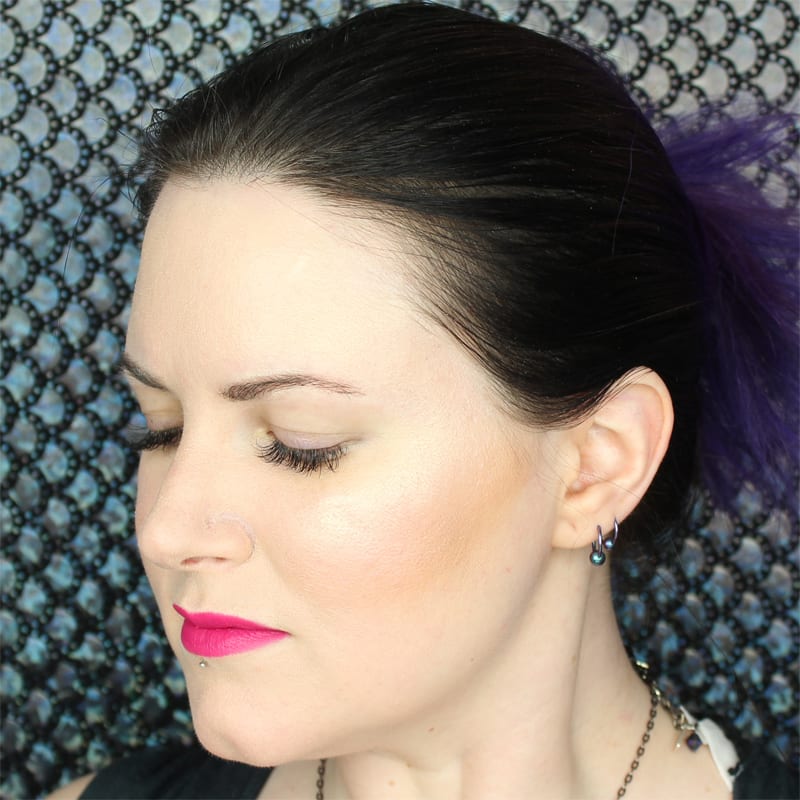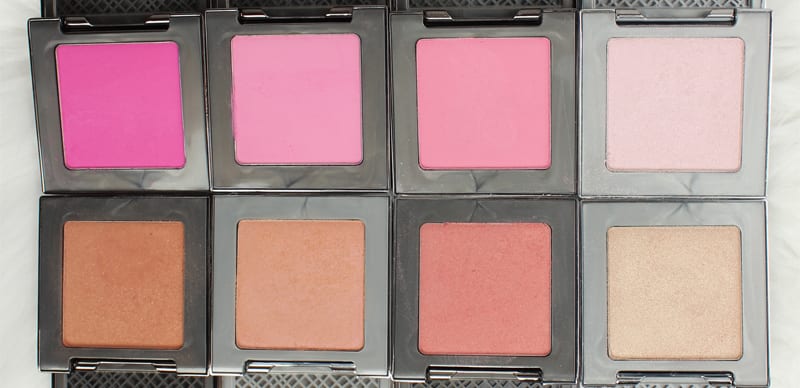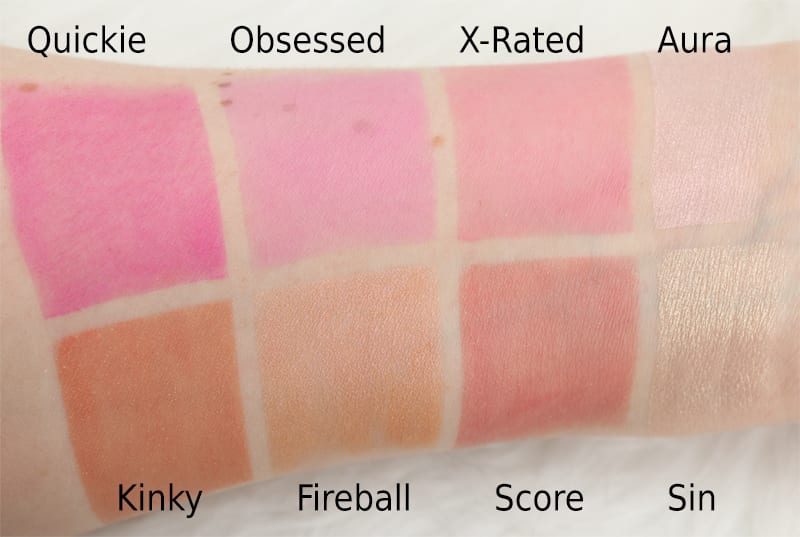 Urban Decay Afterglow Highlighters and Blushes – $26
I wanted to share some favorite new blush and highlighter combos with Urban Decay. The ONLY highlighters that I've been wearing since they came out have been the UD Afterglow highlighters. Aura is the one I reach for the most but Sin is also lovely. (See UD Summer 2016 or check out my visit to UD's Headquarters)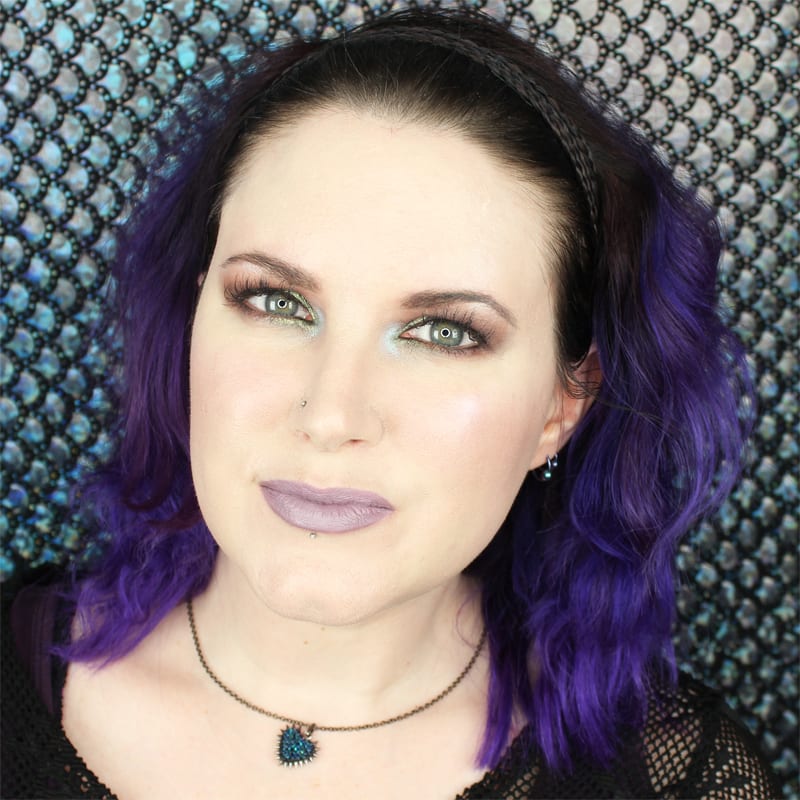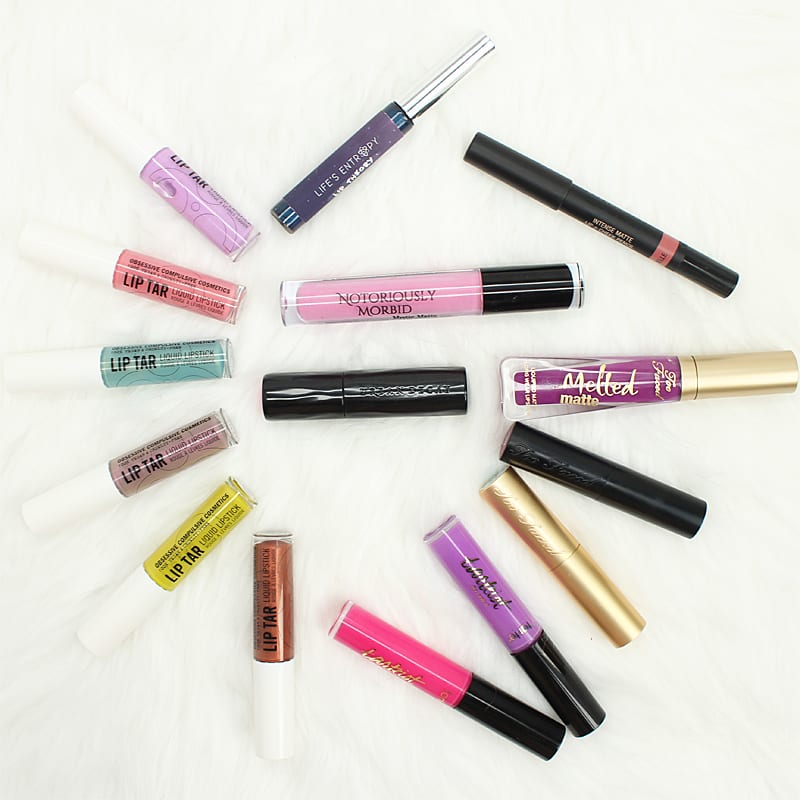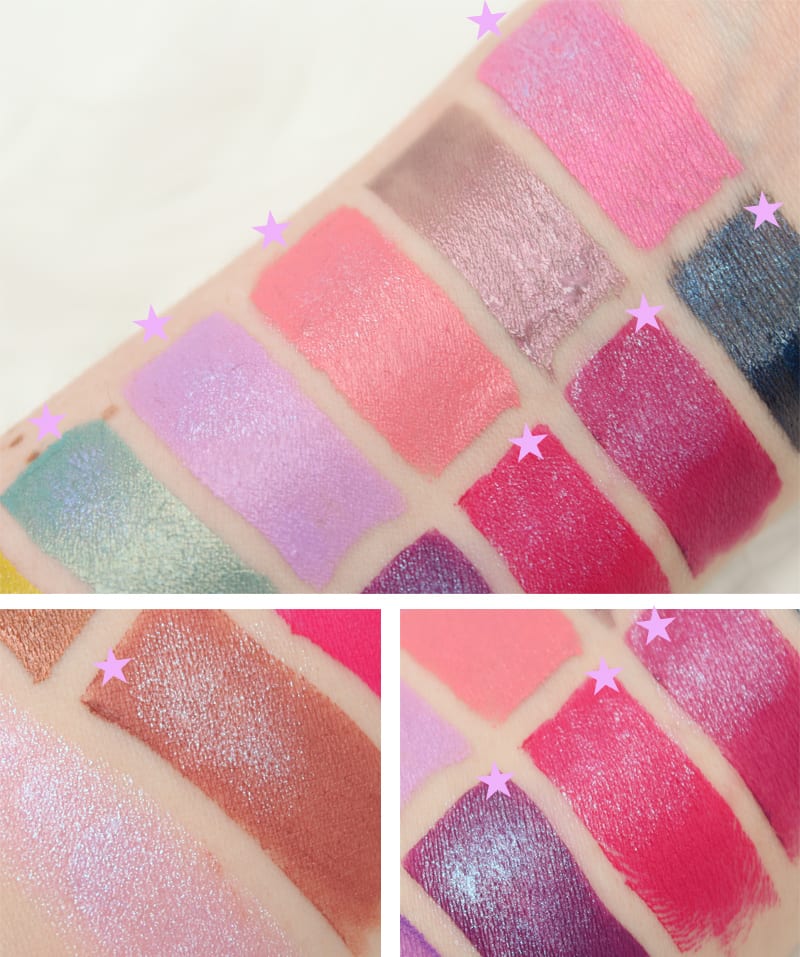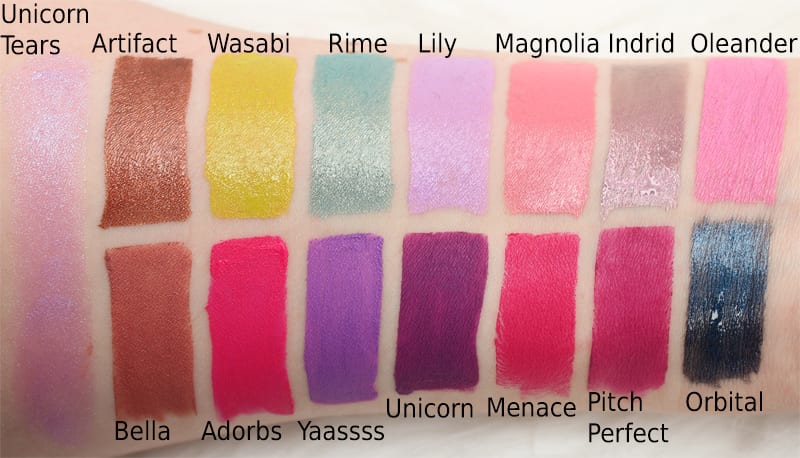 Spring Lipsticks
I've got several shades from mild to wild to share with you, mostly from Obsessive Compulsive Cosmetics. So you should see a shade or two to fall in love with! As always I highly recommend using a lip pencil under your lipstick. I primarily use OCC Colour Pencils, Urban Decay 24/7 Lip Pencils or Colour Pop Lippie Pencils.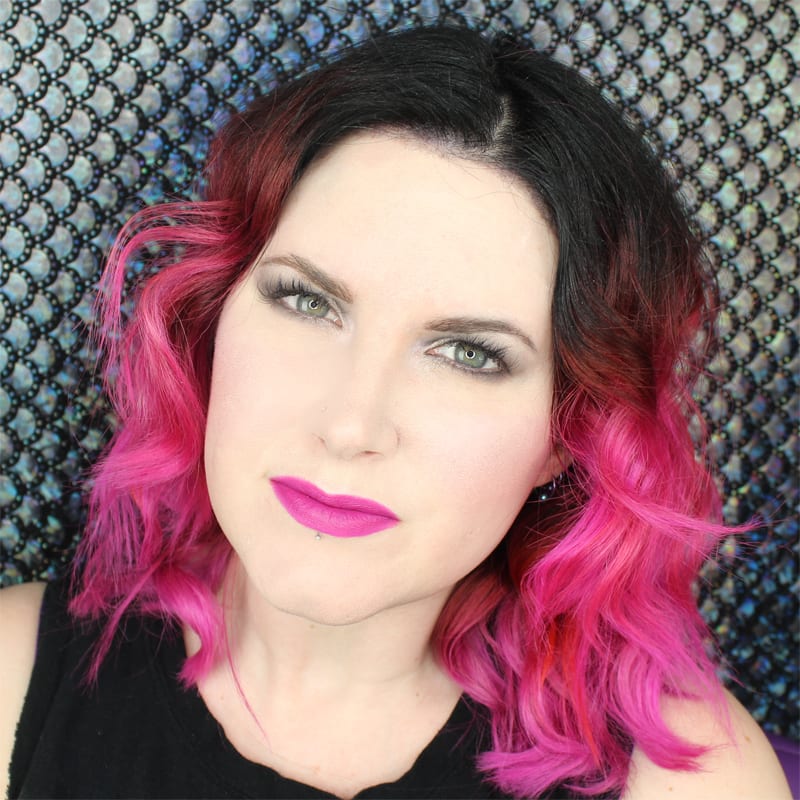 Too Faced Unicorn Tears is fun. It's a color that's really meant for layering. I will be experimenting with it but I had to share a few examples of it layered on top of swatches.
I updated my hair to hot pink for spring (you can see the details here). I'm embracing full on brights between my lips and my hair. The smoky grey eyeshadow works perfectly with just about any of the lipstick colors shown here, and I think they set off my eyes nicely.
What do you think about this Spring makeup inspration? What are your favorites? Let me know below!
More to See
Last Updated on