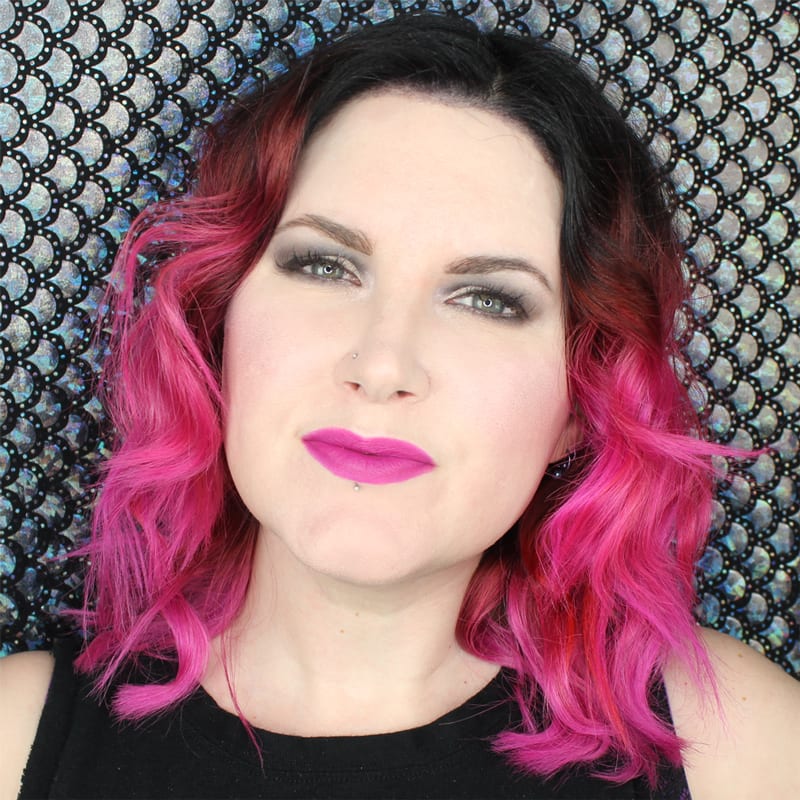 I now have Hot Pink Hair for Spring! I saw my stylist Christian from iStyle on Wednesday and we radically changed my hair. We used Pravana dyes, of course.
Hot Pink Hair for Spring
To begin, we lightened about 2/3 of my hair to remove the purple. We used a mix of black Paul Mitchell dyes to achieve the perfect black for my roots.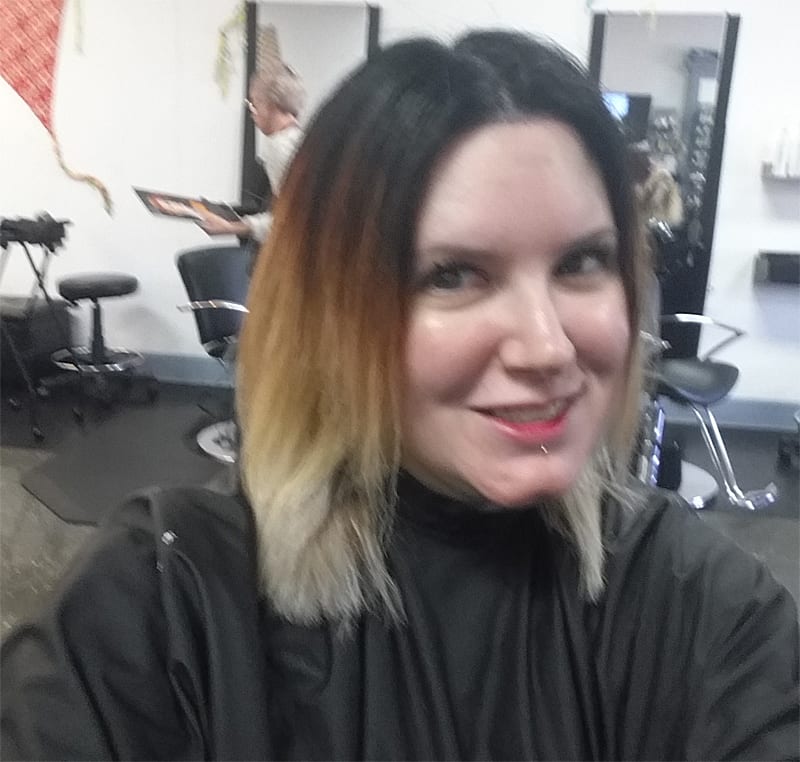 Here's what it looked like before we put dye on it.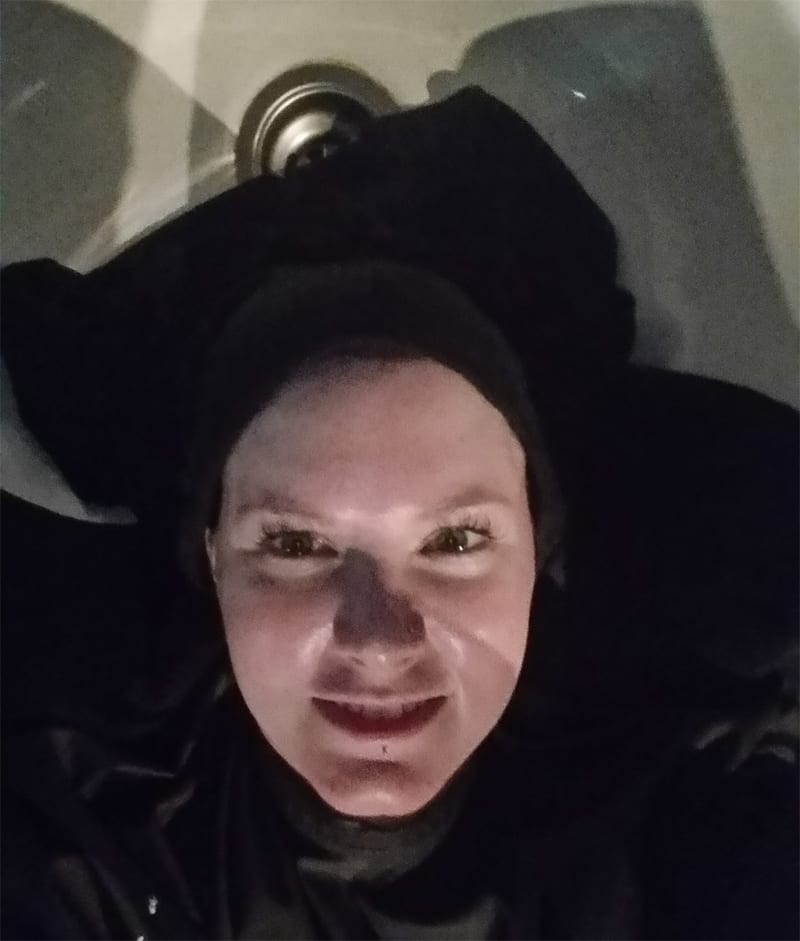 In between lightening and dyeing we did an Awupui Treatment.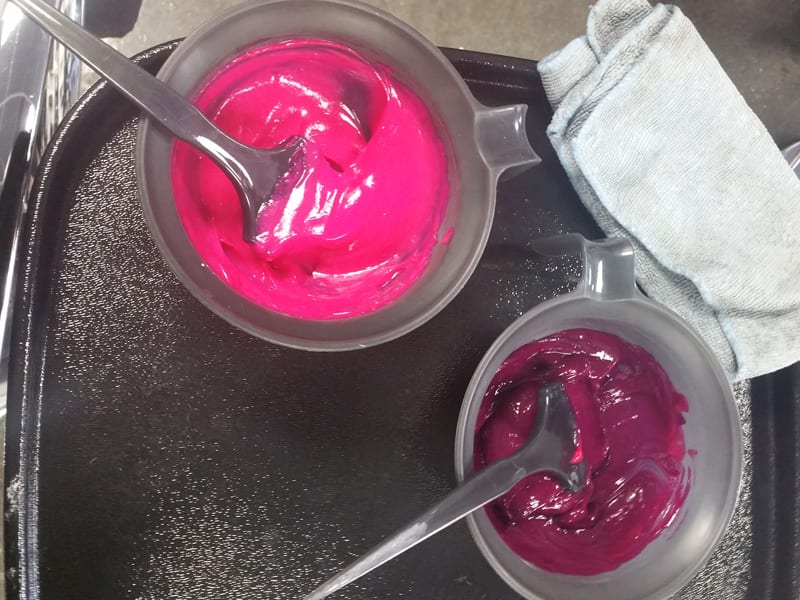 The color on the left is the Hot Pink for my hair. The color on the right is the Wild Orchid for the transitional shade in between the Hot Pink and the Black. The Hot Pink is a mixture of several Pravana pinks, Locked In Pink, Neon Pink and I think a touch of Wild Orchid. I also have 2 small locks of Orange hair.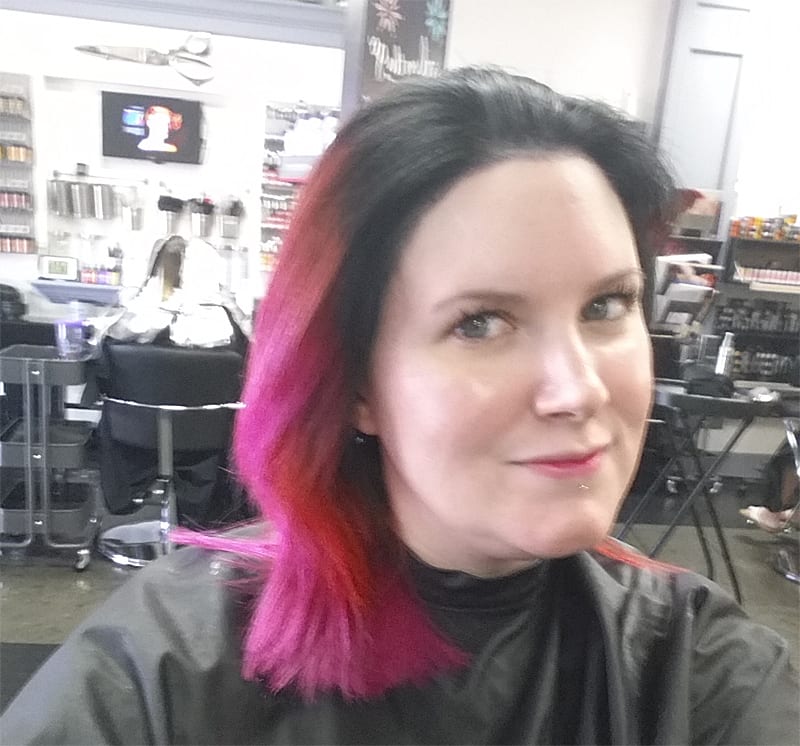 You can see the orange in the shot above. I also got my ends trimmed to keep my hair healthy.
Below I styled my hair with the NuMe Pearl Wand (reviewed here, still on sale through the 27th). It gives me my favorite sort of loose waves.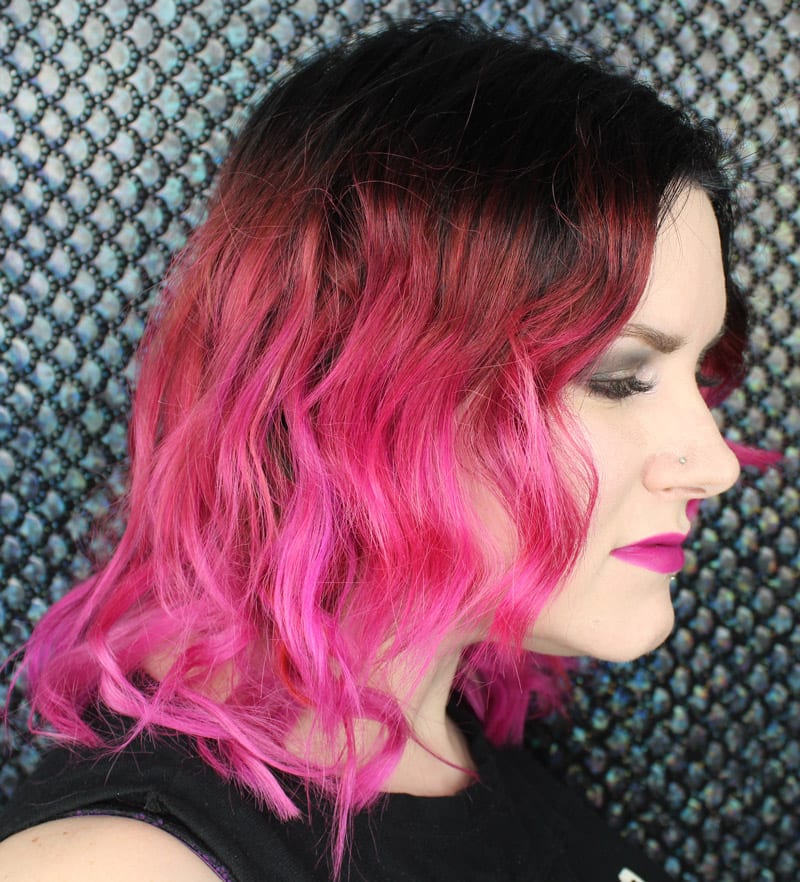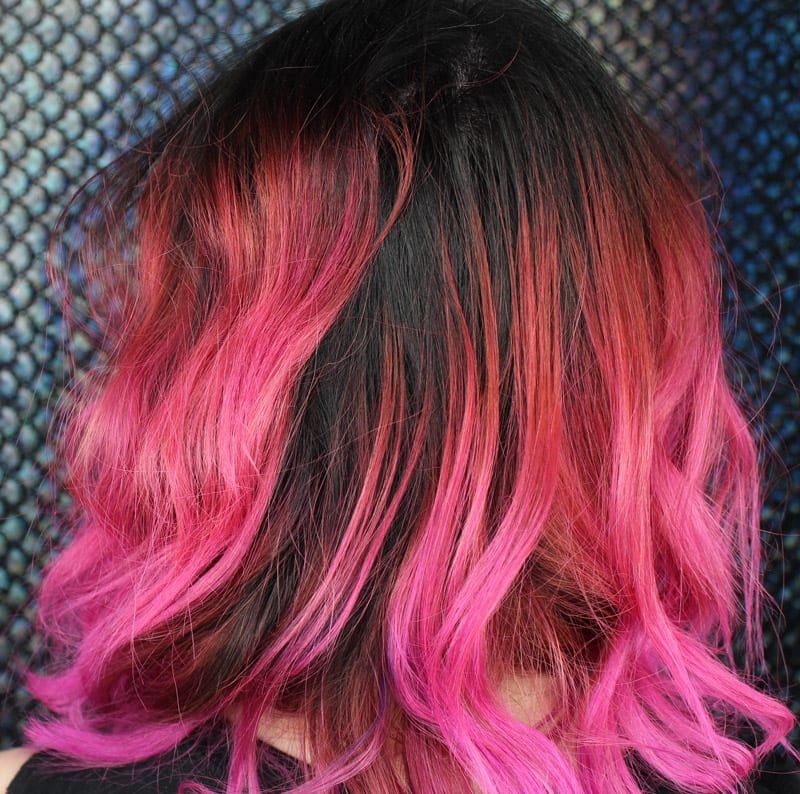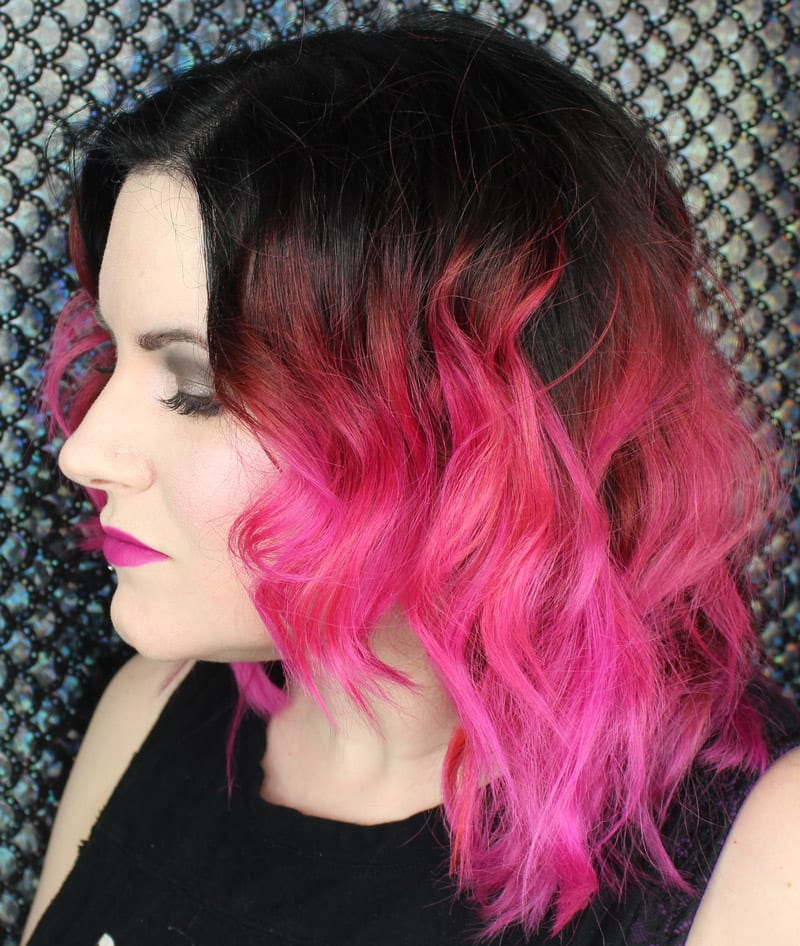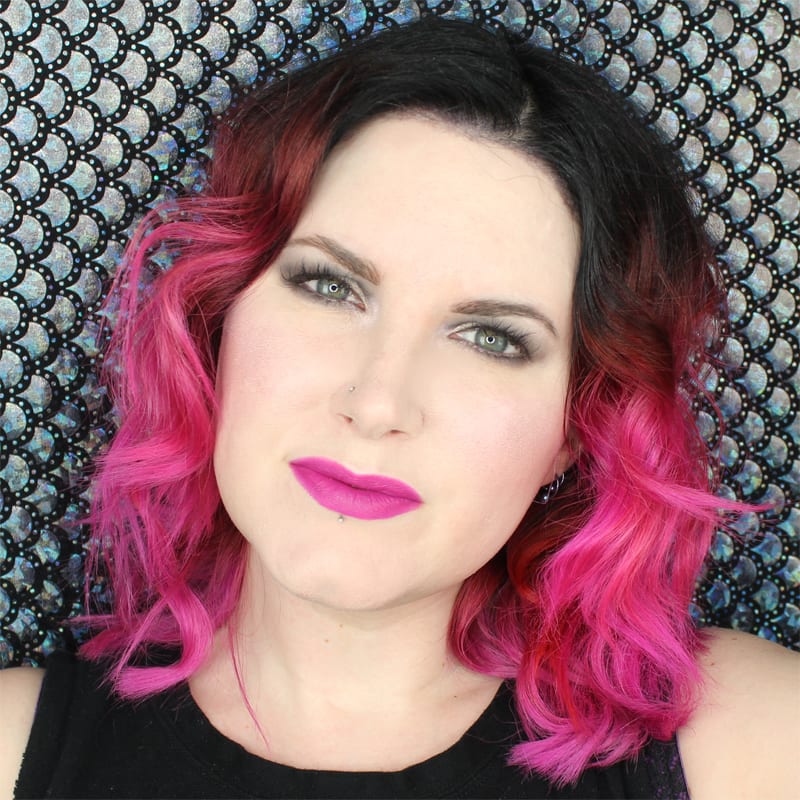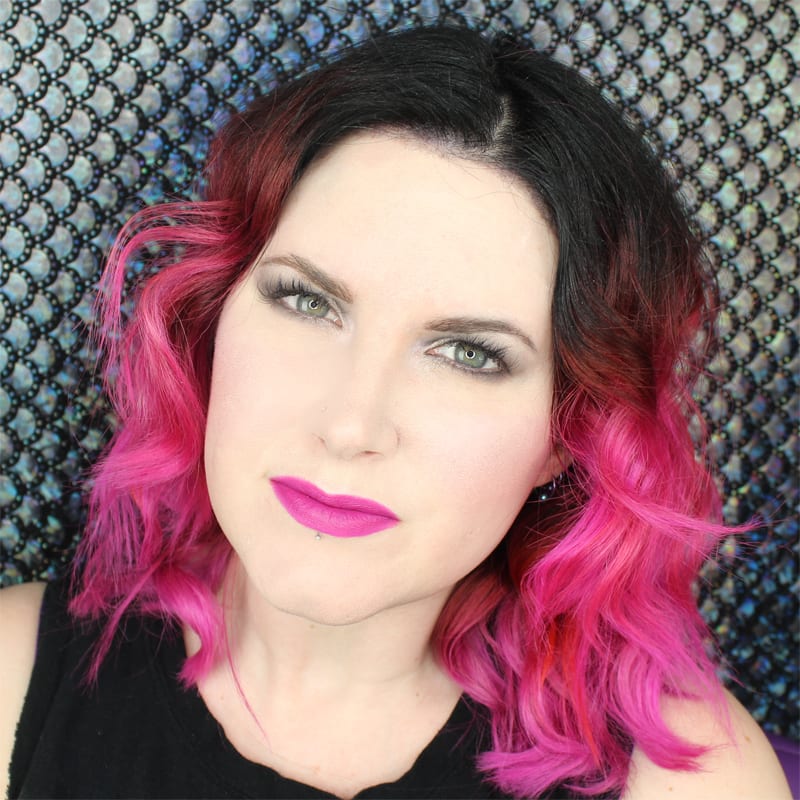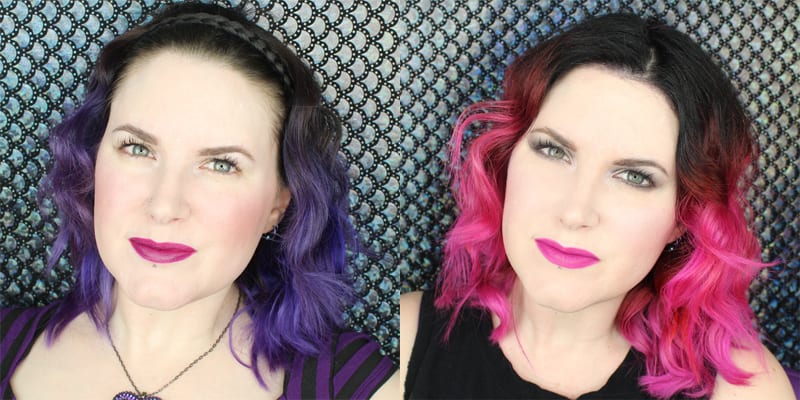 I'm wearing Colour Pop Panda lipstick on top of UDxGwen Firebird pencil on the left.
I'm wearing Too Faced Pitch Perfect lipstick on top of OCC Hoochie Colour pencil on the right.
I loved the Purple and never thought I'd love another color combo as much but I am really loving the Hot Pink color melt.
What do you think of my updated hair color for Spring?