Jouer Midnight in Paris Holiday Collection
Hey friends! Today I'm talking about the Jouer Midnight in Paris Holiday Collection for Gifting. Thanks to Jouer for sending me this collection to share with you. Jouer is a cruelty-free, Leaping Bunny Certified beauty brand. Many of their products are vegan. Jouer has promised to be 100% vegan by the end of 2021. Today about 75% of their products are vegan. They are also gluten free.
Jouer Midnight in Paris Holiday Collection Video
Watch the video on YouTube with Closed Captioning in English!
This means you can watch with the sound off.
Midnight in Paris Holiday Collection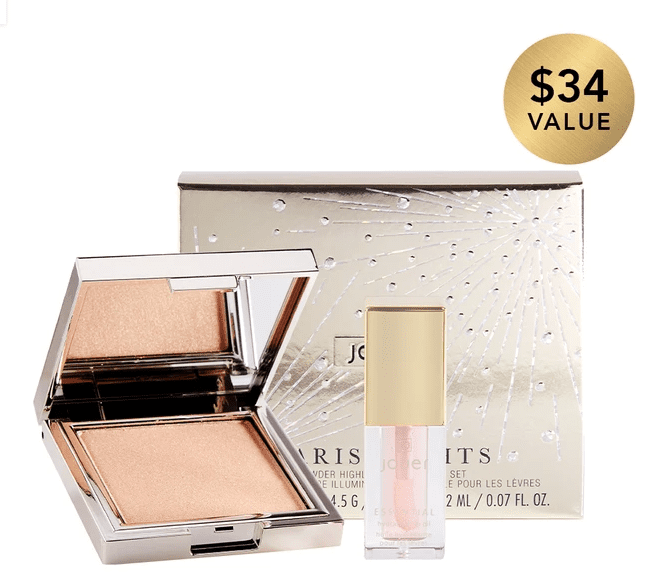 Paris Lights Highlighter & Lip Oil – $25 ($34 value)
This is a pretty set for gifting.
Citrine – pale gold highlighter
Lip Oil – high shine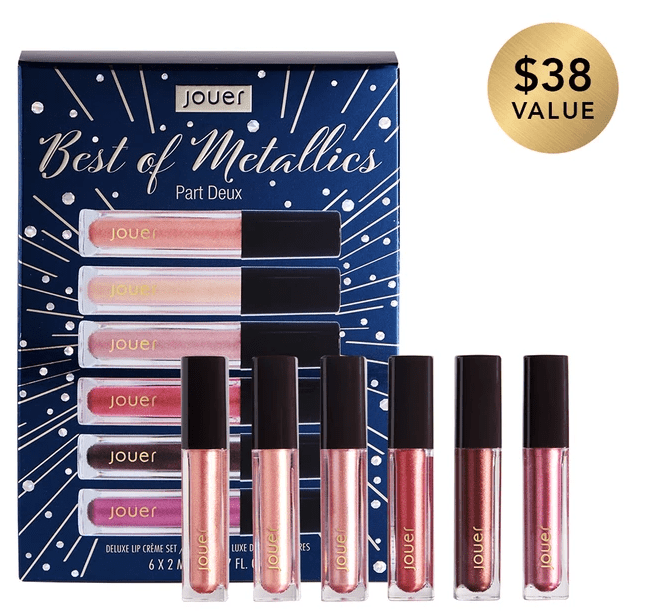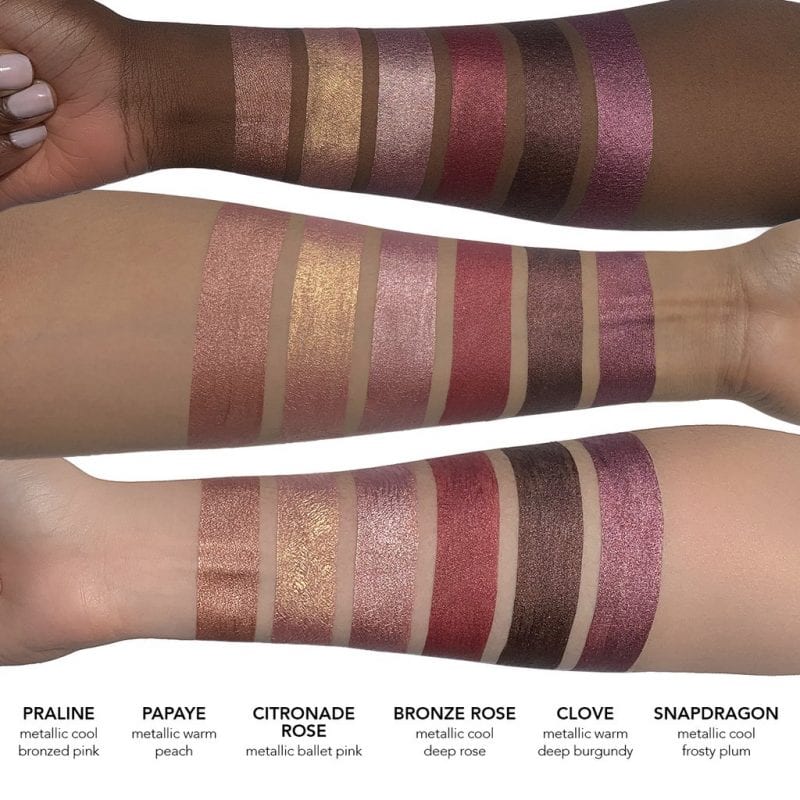 Best of Metallics Part Deaux Deluxe Lip Crème Set – $28 ($38 value)
I love this set so much! It has all the best metallic colors, I love it! It's perfect for anyone who loves to wear a statement lip.
Praline – metallic cool bonzed pink
Payapa – metallic warm peach
Citronade Rose – metallic ballet pink
Bronze Rose – metallic deep cool rose
Clove – metallic warm deep burgundy
Snapdragon – metallic cool frosty plum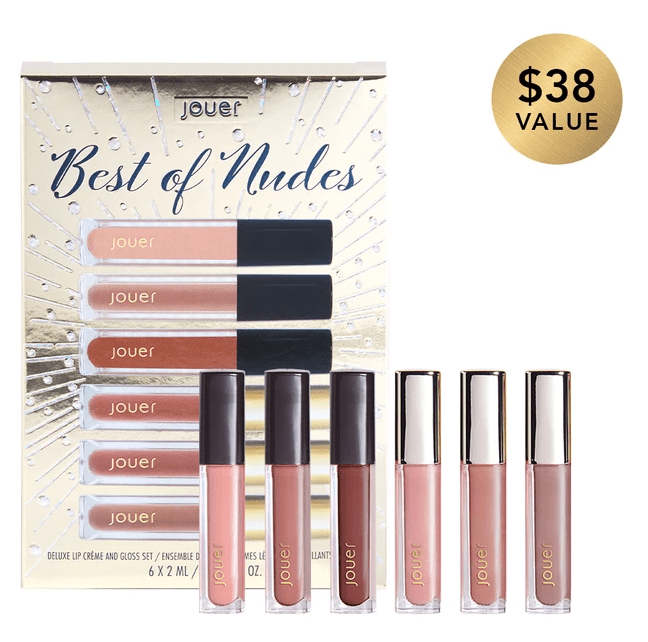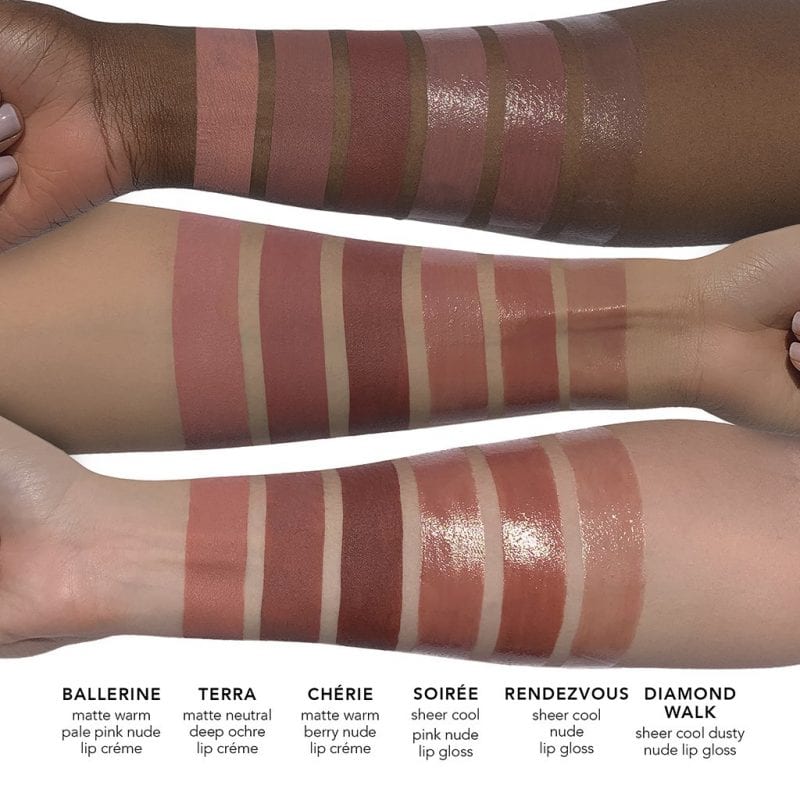 Best of Nudes Deluxe Lip Crème & Gloss Set – $28 ($38 value)
This set is for your bestie who's into neutrals.
Ballerine – matte warm pale pink nude lip creme
Terra – matte neutral deep ochre lip creme
Cherie – matte warm berry nude lip creme
Soiree – sheer cool pink nude lip gloss
Rendezvous – sheer cool nude lip gloss
Diamond Walk – sheer cool dusty nude lip gloss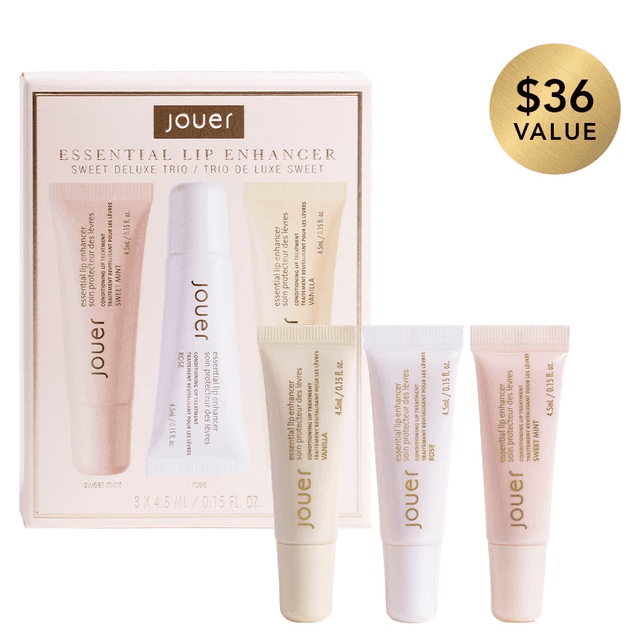 Essential Lip Enhancer Trio – $23 ($36 value)
I think this trio is a great gift for anyone that you want to have kissably soft lips.
Vanilla
Rose
Mint
Jouer Lip Cream Swatches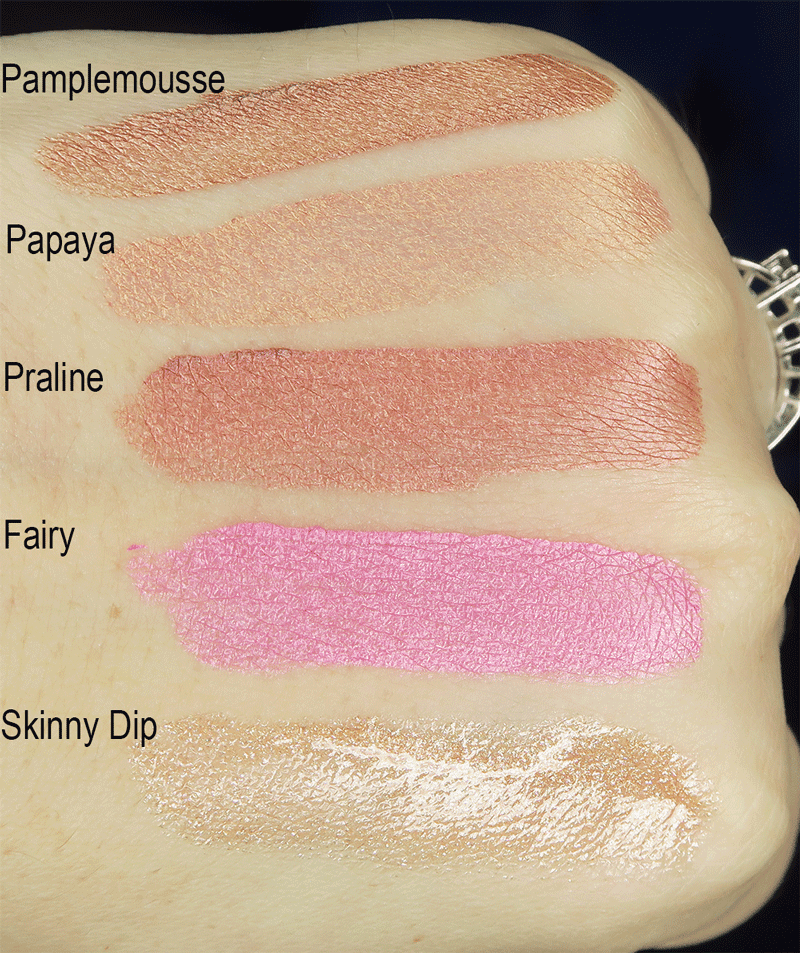 Jouer lip creams are $19 for .21 oz, which is a good amount of product. It's a long wearing formula with a subtle vanilla scent. I'm a huge fan of the metallic finishes because they give my lips dimension and I don't have to worry about them coming off on my teeth. They are clean, paraben free, and vegan. The Jouer Lip Cream formula feels light on my lips. It doesn't dry down and get uncomfortably tight the way some liquid lipsticks do. I find the metallic shades wear better and longer for me than the mattes, too. You can see more in my Jouer Lip Creams Review.
I've raved about the Essential Lip Enhancer formula on my blog and Youtube in the past. I've got it mentioned here in my Fall Skin Care Routine for Sensitive Skin.
The first product I ever fell in love with from Jouer was their duochrome iridescent Mermaid Palette. I also recently really enjoyed their Tan Lines palette.
What do you think of these cute bundles from Jouer? I think they're perfect for gifting!