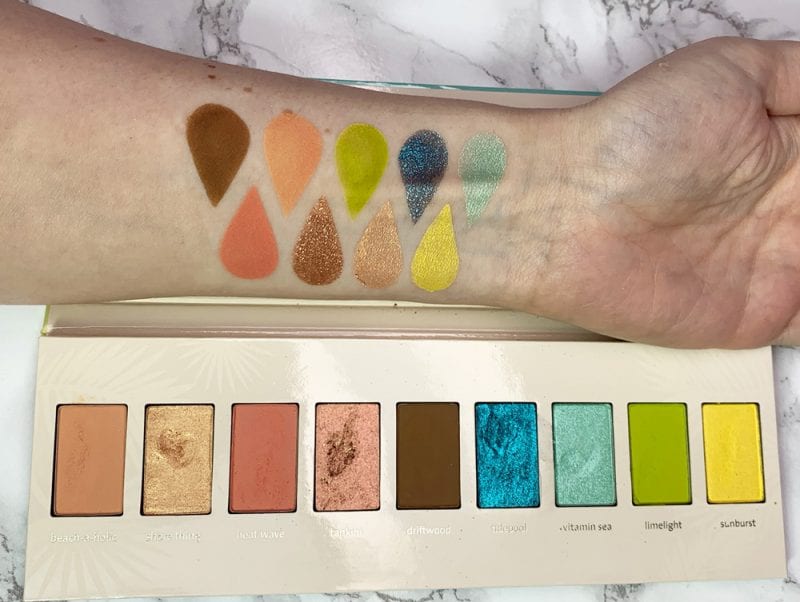 Jouer Tan Lines Eyeshadow Palette Swatches
I've had my Jouer Tan Lines Eyeshadow Palette Swatches sitting around forever that I wanted to share with you. I've worn this palette maybe three times. I have zero regrets over purchasing it. I basically bought it for the foil finished eyeshadows, which I find beautiful. This is a 100% vegan palette according to the brand.
Where to Buy
Sephora
Jouer is a cruelty-free beauty brand that is Leaping Bunny Certified. This is a rare 'bright' palette from them. I bought this palette because I'd purchased the Jouer Mermaid Iridescent Palette a few years ago and loved those eyeshadows.
Jouer Tan Lines Eyeshadow Palette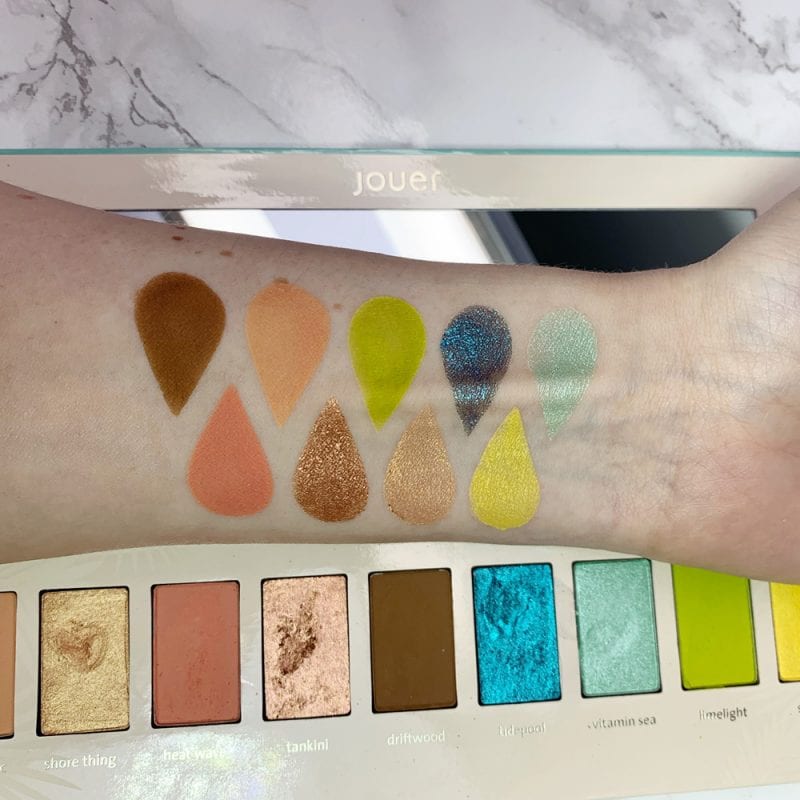 Jouer Tan Lines Eyeshadow Palette Swatches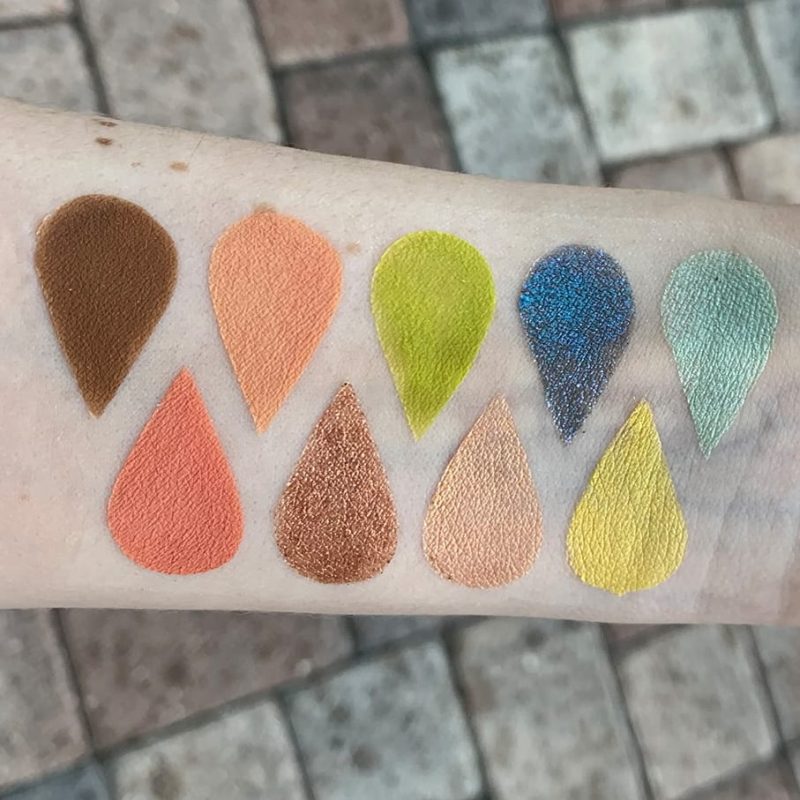 Row 1 – Driftwood, Beach-a-holic, Limelight, Tidepool, Vitamin C
Row 2 – Heatwave, Tankini, Shore Thing, Sunburst
Jouer Tan Lines Palette
Beach-A-Holic (warm matte apricot)
Shore Thing (warm peach gold shimmer)
Heat Wave (warm matte hot coral)
Tankini (warm metallic copper luxe foil)
Driftwood (warm matte chocolate brown)
Tidepool (cool metallic ocean blue luxe foil)
Vitamin Sea (cool light teal shimmer)
Limelight (warm matte lime green)
Sunburst (warm bright yellow shimmer)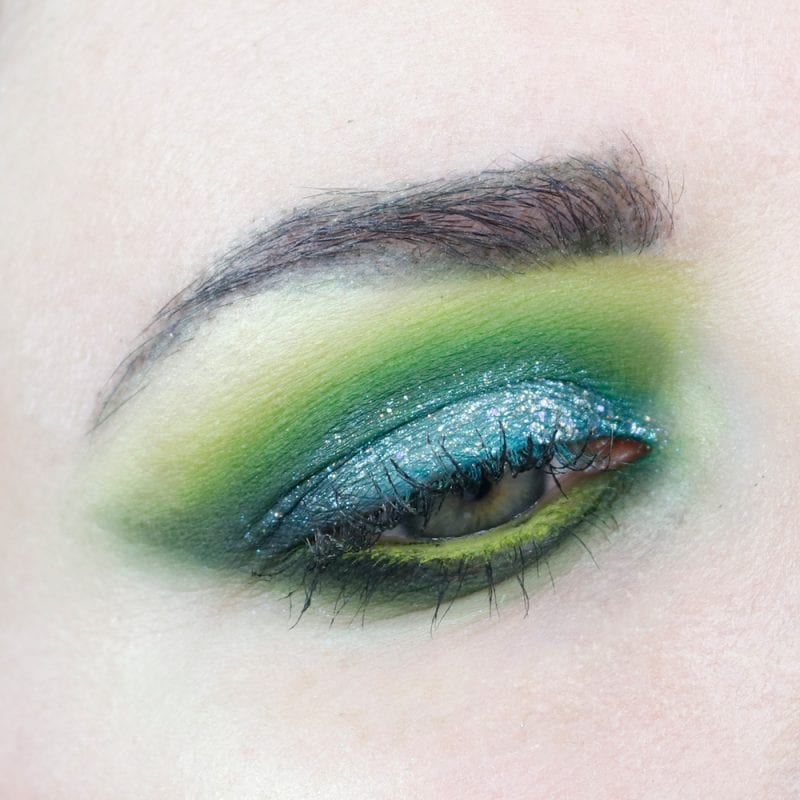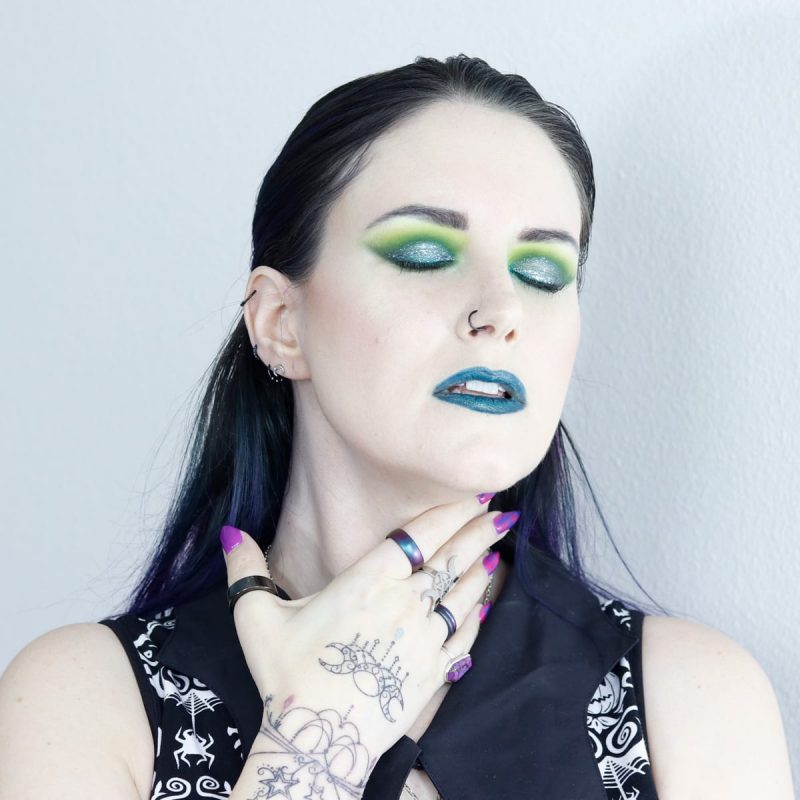 This is not a review. I've used Shore Thing, Tankini, Tidepool, Vitamin Sea and Limelight in a few looks and love them. I just wanted to share my swatches with you in case you were thinking about the Jouer Tan Lines palette but hadn't seen any swatches or looks.
I love to mix textures when I wear eyeshadow. I prefer mattes in my crease, foils or duochromes on my lid, and a pearlescent highlight. I really just bought this palette for the foil shades and I wasn't disappointed with them. Limelight was an ok matte to work with, especially since I used a fluffy brush to build it up.
The quickest, best way I've found to create a killer two eyeshadow look is to use a light-medium matte eyeshadow as a wash of color on the lid, crease and lower lid. Then tap a foil shade on the mobile lid. Finish with your favorite cheek highlight.
What's your favorite way to create a quick two eyeshadow look? What do you think of the Jouer Tan Lines Eyeshadow Palette Swatches?