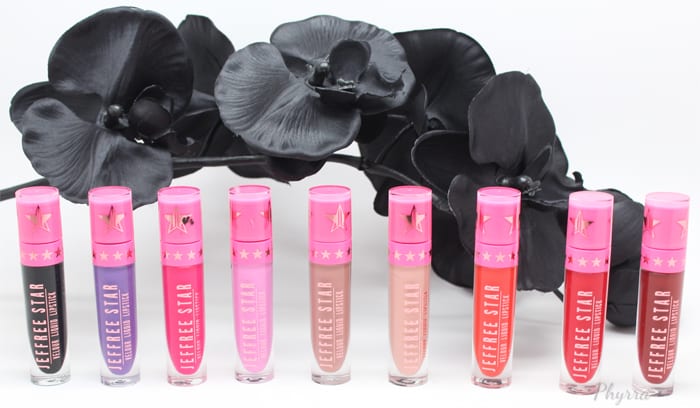 Today I wanted to share Jeffree Star Anna Nicole and I'm Nude with you. I don't think I'm Nude is flattering on my skintone, but I think Anna Nicole looks pretty awesome. See my Jeffree Star Velour Liquid Lipsticks review here.
Jeffree Star Anna Nicole and I'm Nude
You can now buy Jeffree Star at Beautylish!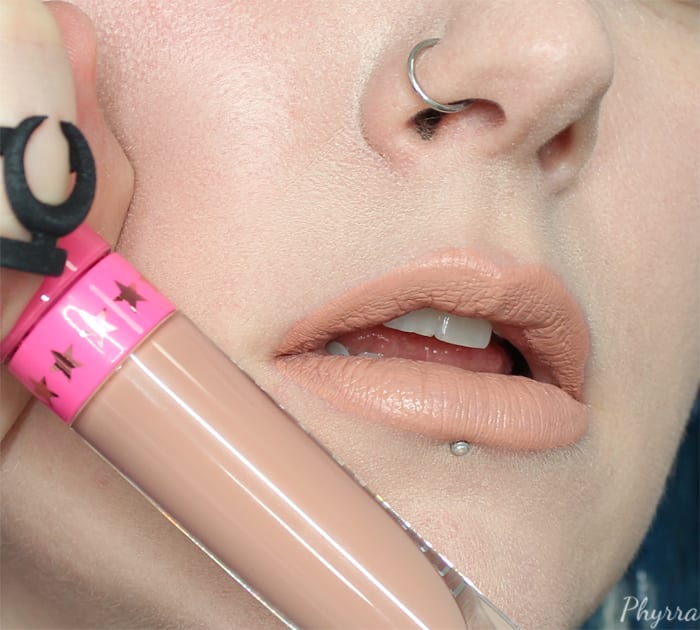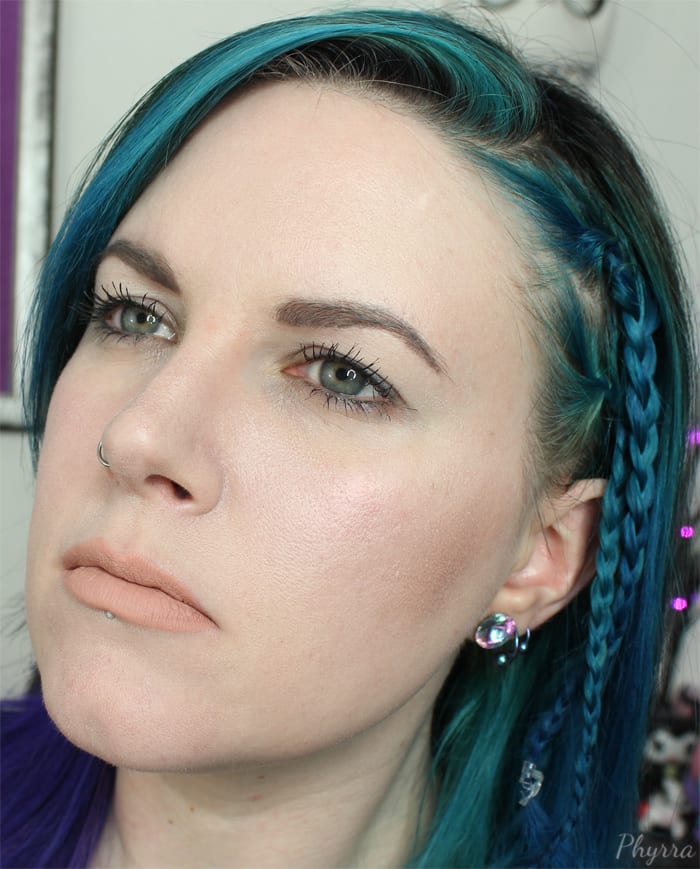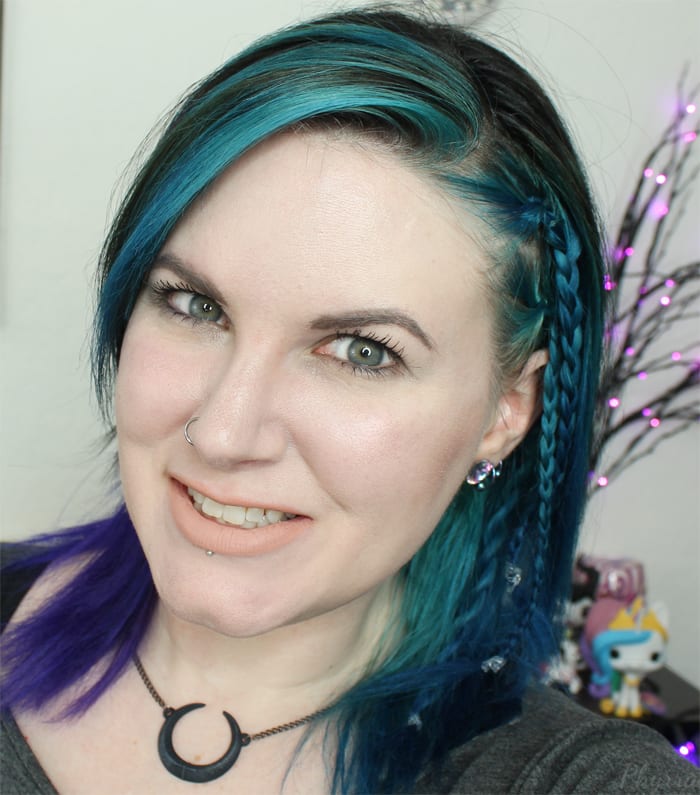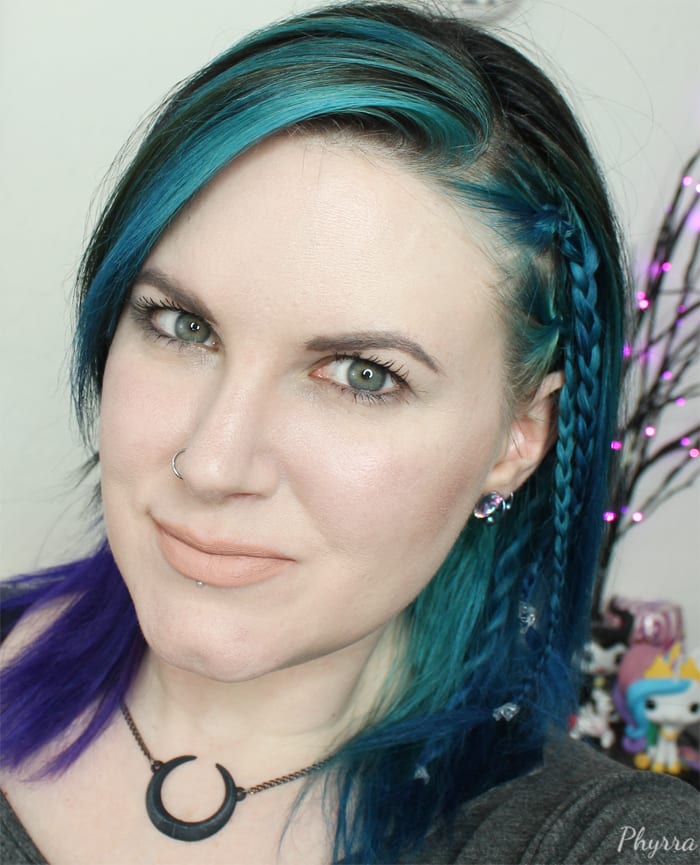 I believe I'm wearing Life's Entropy Comet as a blush with Life's Entropy Aurora as a highlighter. See more gorgeous highlighters here.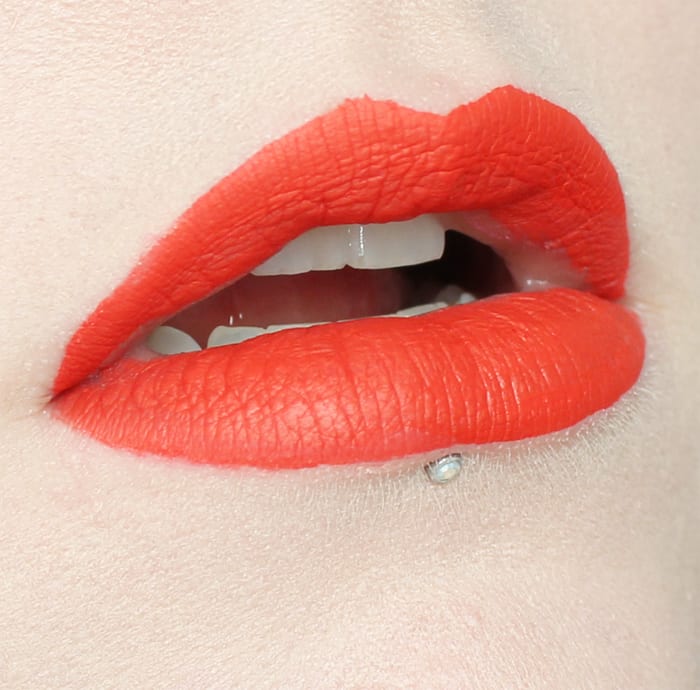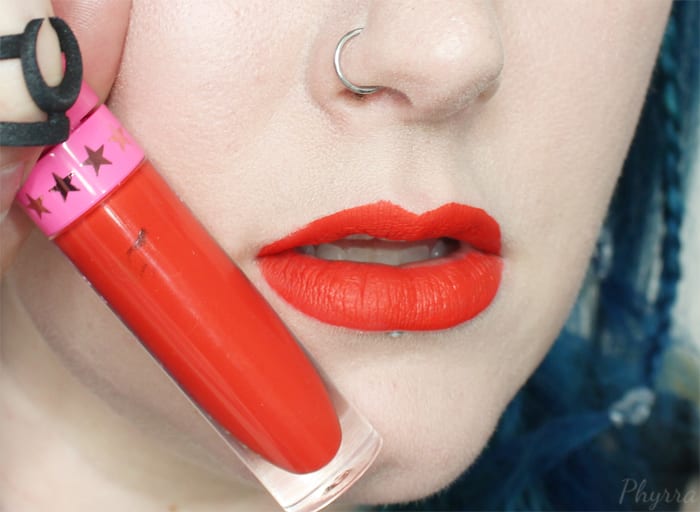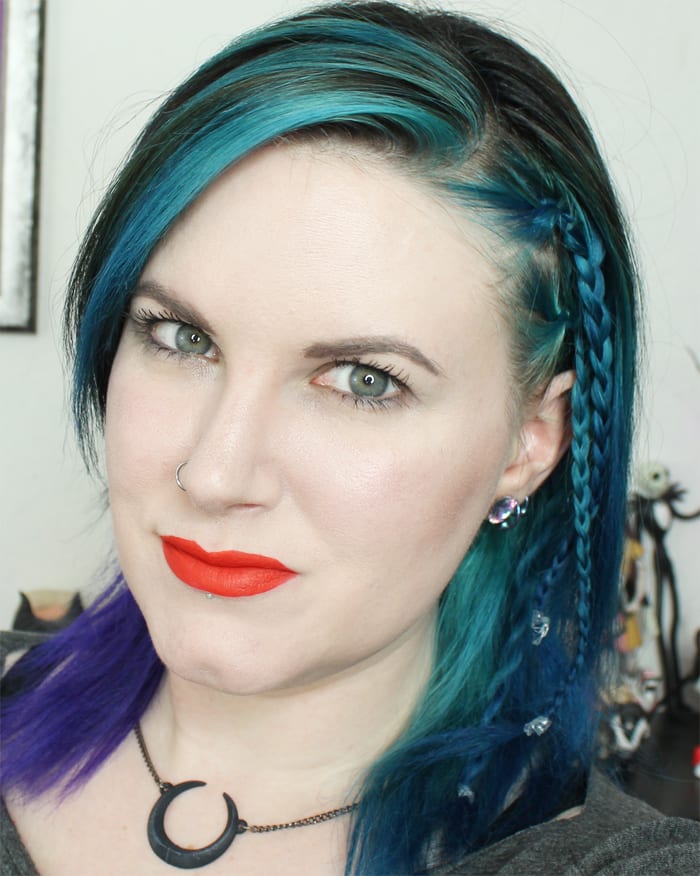 I'm Nude is a pale nude shade, much lighter than Celebrity Skin, and I think it makes me look washed out. Anna Nicole is a bright orange with red tones. I think Anna Nicole looks awesome with my teal blue and purple hair.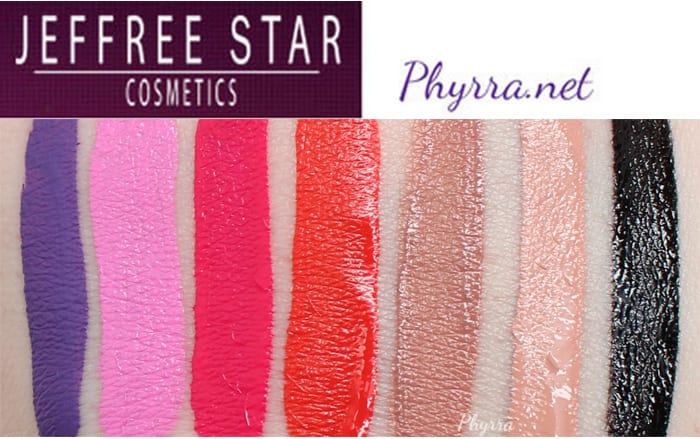 I also swatched some of my other Jeffree Star Velour Liquid Lipstick colors for you. You've seen me wearing I'm Royalty. I don't believe I've done looks with Queen Supreme, Prom Night or Weirdo yet.
I thought the formula on Anna Nicole was awesome. It was easy to apply and very pigmented. I'm Nude was easy to apply, but I had to apply a bit more than I expected, as it seemed to be more sheer than Anna Nicole. It also has a really weird smell, unlike the other Velour Liquid Lipsticks that I own.
Jeffree Star Velour Liquid Lipsticks are $18 each and on the date of this post I'm Royalty, Queen Supreme, I'm Nude, Weirdo and Anna Nicole are available for purchase. Redrum, Unicorn Blood, Prom Night, Celebrity skin and (714) are sold out. These lipsticks are cruelty free and vegan.
Jeffree Star is coming out with 3 blue shades soon – Jawbreake, Blue Velvet, and Abused. Even though Abused is named after a Marilyn Manson song cover, I'm not a fan of the name at all. Jawbreaker is a sky blue. Blue Velvet is a rich bright royal blue. Abused is a deep purple blue.
See tons of matte liquid lipsticks swatched! Find the best mascaras and learn a new trick!
Do you like any of the Jeffree Star Velour Liquid Lipsticks? What colors are your favorite?