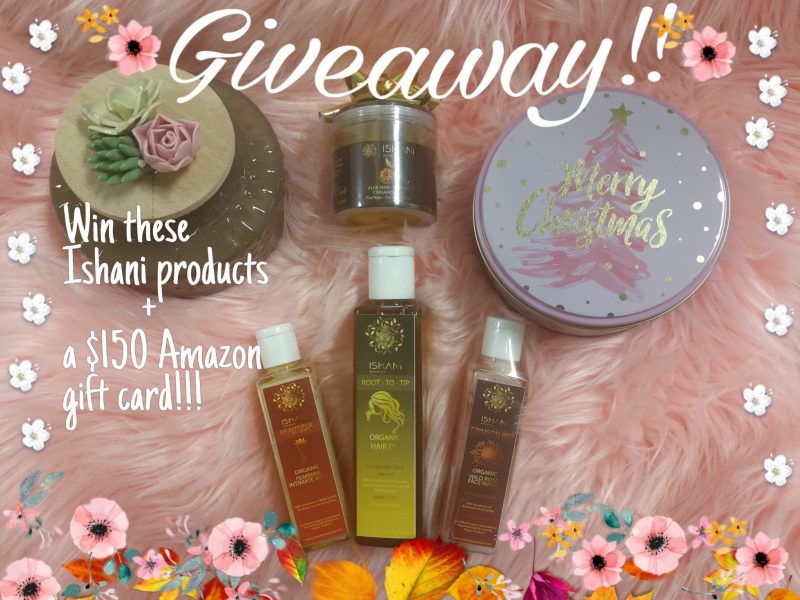 Thanks to Ishani Botanicals for sponsoring this giveaway!
Ishani Botanicals Holiday Giveaway
Hey friends! I've teamed up with my friend Prasad to bring you an awesome Ishani Botanicals Holiday Giveaway! We're giving away 4 of Ishani Botanical's top products, PLUS an awesome $150 Amazon Gift Card! How cool is that? We can all use extra money around the holidays!
For those of you unfamiliar with Ishani Botanicals, you can check out my Ishani Botanicals Vegan Skincare Review. Ishani Botanicals is an indie beauty brand that focuses on creating handmade organic, non-GMO, cruelty free and vegan products. These are quality products in simple packaging, created with similar principles to the Ayushi vegan beauty line. The packaging is eco-friendly and biodegradable. All of the products clearly list their batch number and manufacturing date on the back of the bottle, too!
The last minute to enter this giveaway is Dec. 14 at 11:59 pm EST. Giveaway ends at midnight Dec. 15. You must enter through the rafflecopter widget below. Winner must respond to my email within 48 hours of winning or another winner will be drawn.
Prize Package Includes
Ishani Botanicals Holiday Giveaway
Hooded Eyes Makeup Manual Book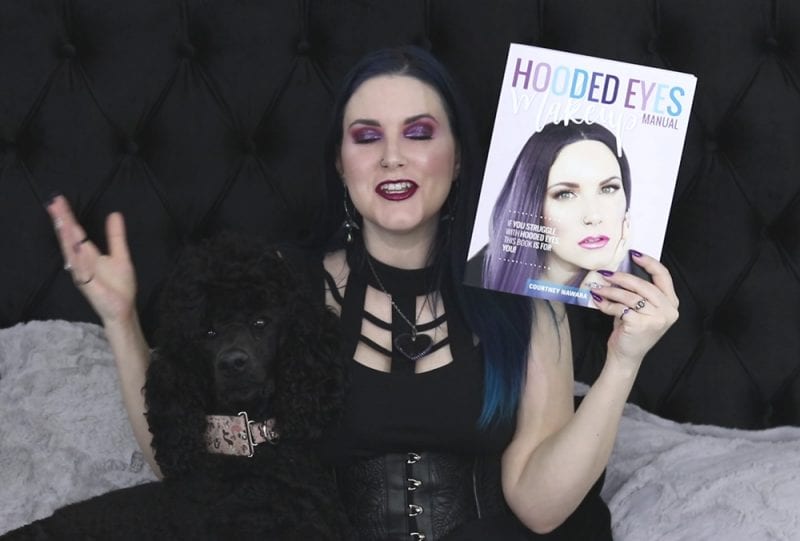 For anyone new to my site, I wrote a book! It's the Hooded Eyes Makeup Manual by me, Courtney Nawara. If you have hooded eyes like me, this book is for you! If you're a makeup beginner you will benefit from this book too, because of the tips, tools, and tutorials.
As a 40 year old woman, I think it's important to show what makeup looks like on people my age, rather than just seeing a younger individual. It's lovely to get inspired by all different types of people of all ages, but it's also comforting (to me) to see what things look like on people around my age too. I hope you enjoy it too.
Hooded Eyes Makeup Manual is available exclusively at Amazon.com & the other Amazon official sites. Click Here to Buy the Book!