International Mermaid Day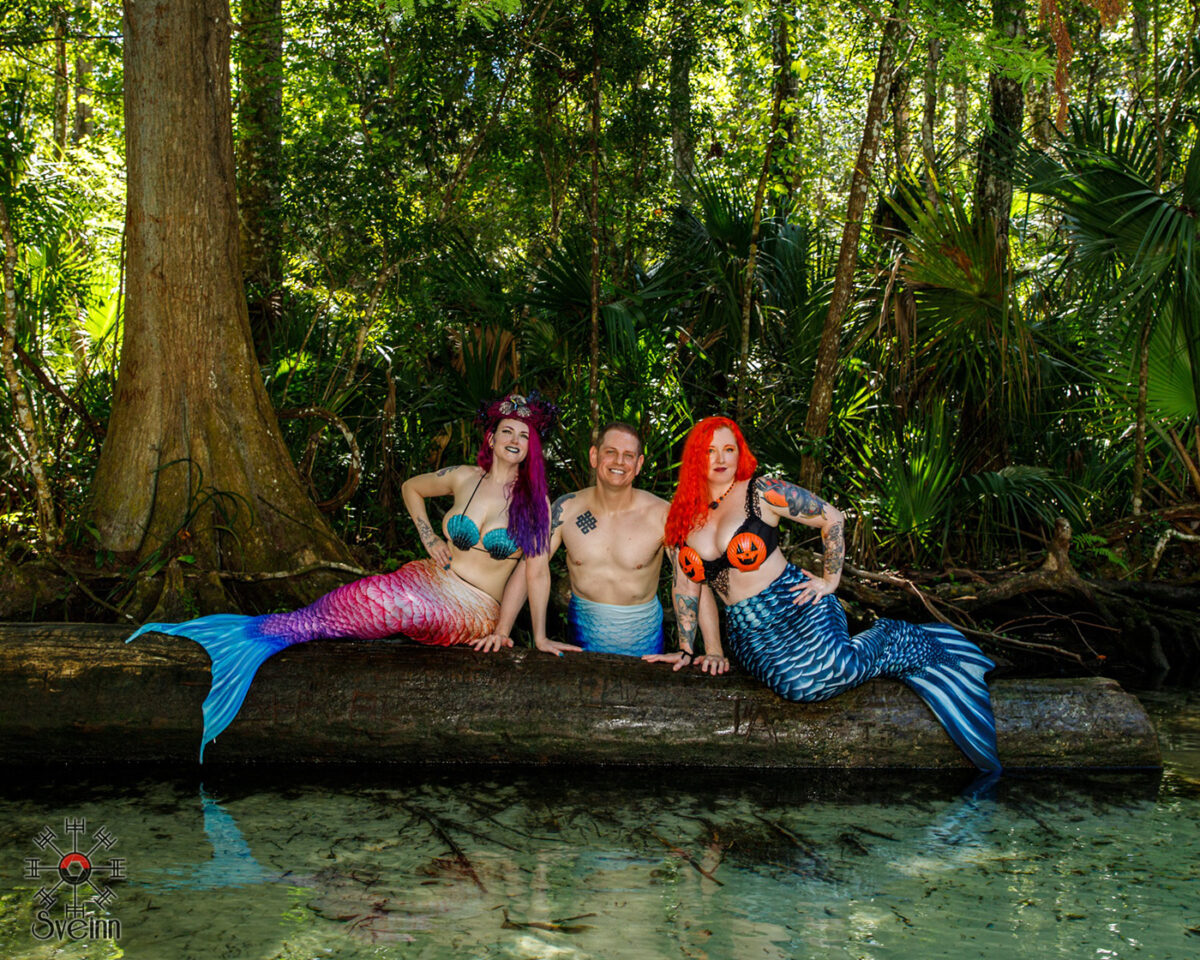 Happy International Mermaid Day, beautiful creatures! To celebrate the day I'm sharing the first photo from the mermaid photoshoot that Dave, Carlye, Sveinn and I did together. This was a glorious day, as we went kayaking until we found this lovely spot to use for photos. It was also the first time Dave and I kayaked. We are now addicted to kayaking and want to do it more.
If you are looking to book an awesome mermaid photoshoot, or another type, check out Sveinn Photography! Sveinn is fantastic.
International Mermaid Day
I've had cryptids on the brain lately, as they've been starring in my dreams. I've even had a dream where I was descended from Arachne. I might start writing short stories again to get some of these vague ideas on paper, just for fun.
If you are looking for the best cryptid series to read, I highly recommend checking out Seanan McGuire's InCryptid Series. It's one of my all-time favorite urban fantasy series. There are currently 11 books in the series.
The InCryptid Series focuses on the Price family who are an eclectic bunch of cryptozoologists. They make it their life's work to study, protect and help the cryptids that live alongside humans in our world. The first book starts with Verity and then subsequent books include various other family members. In book 11, we finally get Alice and Thomas' story.
InCryptid Series by Seanan McGuire
If you're looking for witty dialogue, fun and fast paced writing with a dose of humor, this is it! I love Seanan McGuire's writing and the InCryptid Series is one of the best I've read. Just look at the book titles:
There are so many great books by Seanan McGuire. If you are a lover of urban fantasy, as I am, you should also check out the October Daye series. There are 16 books in the series, so plenty of reading to catch up on if you're unfamiliar with the author. She also writes as Mira Grant. One of the cool horror series she's written is called the Newsflesh series, and it's a world filled with zombies, but I love the political commentary, as well as the way bloggers and the internet are interwoven into the story. Parasitology is another series that verges on urban horror as it deals with the idea of humans having medically altered tapeworms in their bodies to help manage health issues.
Final Thoughts
I hope you have a fabulous International Mermaid Day and enjoy my reading suggestions if you check them out. I'm always looking for new, fabulous urban fantasy series to read, so share your favorites with me!