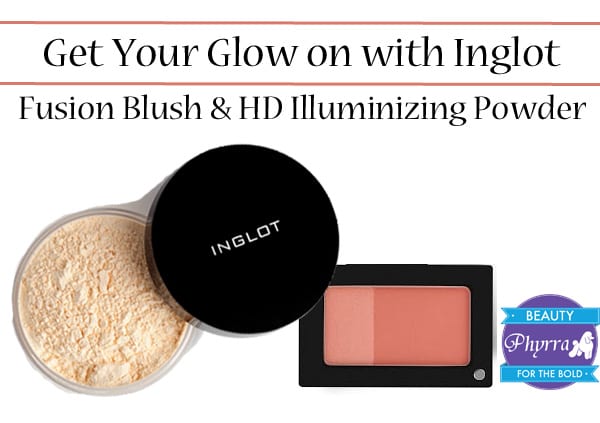 A while back I had the opportunity to try out one each of the Inglot Fusion Blush and HD Illuminizing Loose Powder. The Fusion Blush is a shimmering highlighter and matte blush / contour in one. The Illuminizing Powder is a loose powder made to hide all of your imperfections for HD. Let's take a closer look!
PR sample.
Inglot Fusion Blush and HD Illuminizing Loose Powder Review

If you like this video please give it a thumbs up and subscribe!
About Inglot Fusion Blush
INGLOT Fusion Blush and Illuminator is a perfect combination for face modelling. The matte side is perfect to contour and add color to the cheeks, while the illuminator will provide a delicate highlight. Available in 4 shades.
About Inglot HD Illuminizing Powder
The HD Illuminizing Loose Powders are available in 5 different shades. They're supposed to help your skin glow and look perfect. They're made with silicone and diamond dust to hide the skin's imperfections and help it to be refreshed.  These are meant to be used daily and they're perfect for the office or filming in high definition. INGLOT HD Illuminizing Loose Powder can be used on bare skin, over foundation and all over the eye area preventing colour  grabbing to skin, ensuring easy and perfect blending of the eye shadow.
Price
$13 for .21 oz of blush
$16 for .16 oz of illuminizing loose powder
Availability
InglotUSA.com, Inglot boutiques, Macy's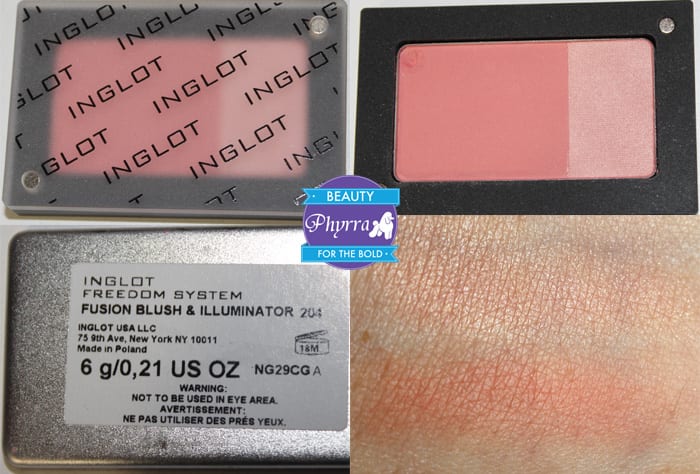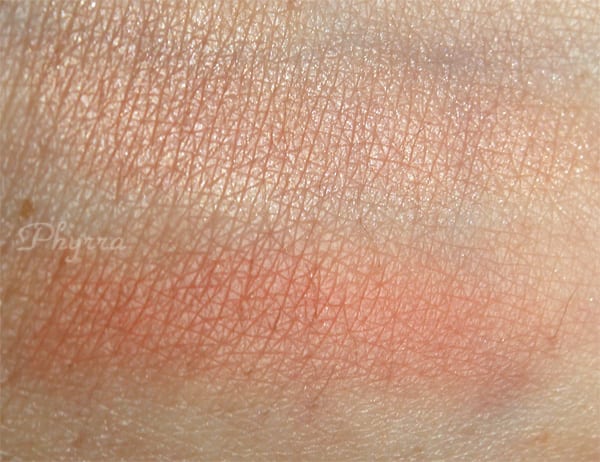 To me the 204 blush is a light natural pink that I feel looks a bit coral. The highlighter shade is a light pink, too.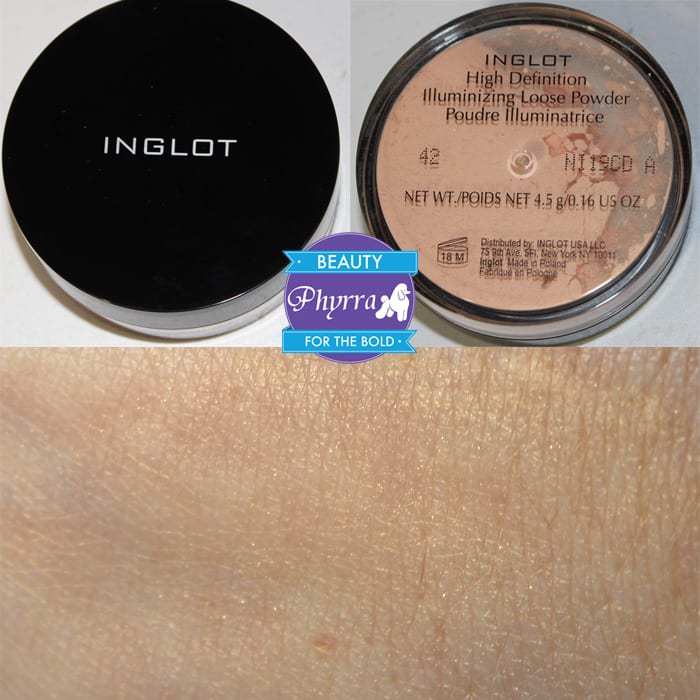 You can see that this looks more like a peachy gold in the above swatch. I was able to capture the golden iridescence.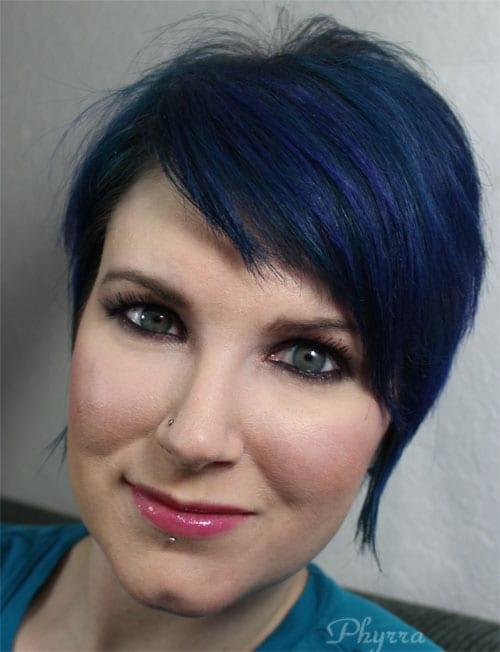 My Thoughts
In the picture above I have the 204 Fusion blush on my cheeks. The 204 fusion highlighter is the highlighter. I used the 42 illuminizing powder on my t-zone and under my eyes.
I really like the blush color and it looks very natural on me. I'm not a fan of the highlighter shade because I think it's too pink to be flattering on my complexion. I do feel like the texture of the blush and illuminizer is very silky. This shade in particular  is very light, so you don't have to worry about using a light hand with application. If this color combo isn't your cup o' tea there are 3 other combinations available from Inglot.
The Illuminizer is fantastic! The texture is very silky and it does a great job locking your foundation in place. (see my Best Ways to Apply Loose Setting Powder video for the best ways to use this powder) I love the golden iridescence and I think the slight peachy tone perks up my complexion. There are 4 other shades available. I wish that one was a silvery shade!
Pros for the Blush
Reasonably priced
Great silky texture
All day wear for me
Easy to work with color
Cons for the Blush
I didn't like the highlighter as I feel it's too dark for me
Limited shade range
Pros for the HD Illuminizing Loose Powder
Reasonably priced
Great silky texture
Perfects the skin for HD
Adds a beautiful glow
Helps to set makeup in place
Cons for the HD Illuminizing Loose Powder
Can't use it all over the face
What do you think of the Inglot Fusion Blush and HD Illuminizing Loose Powder? Would you wear them?