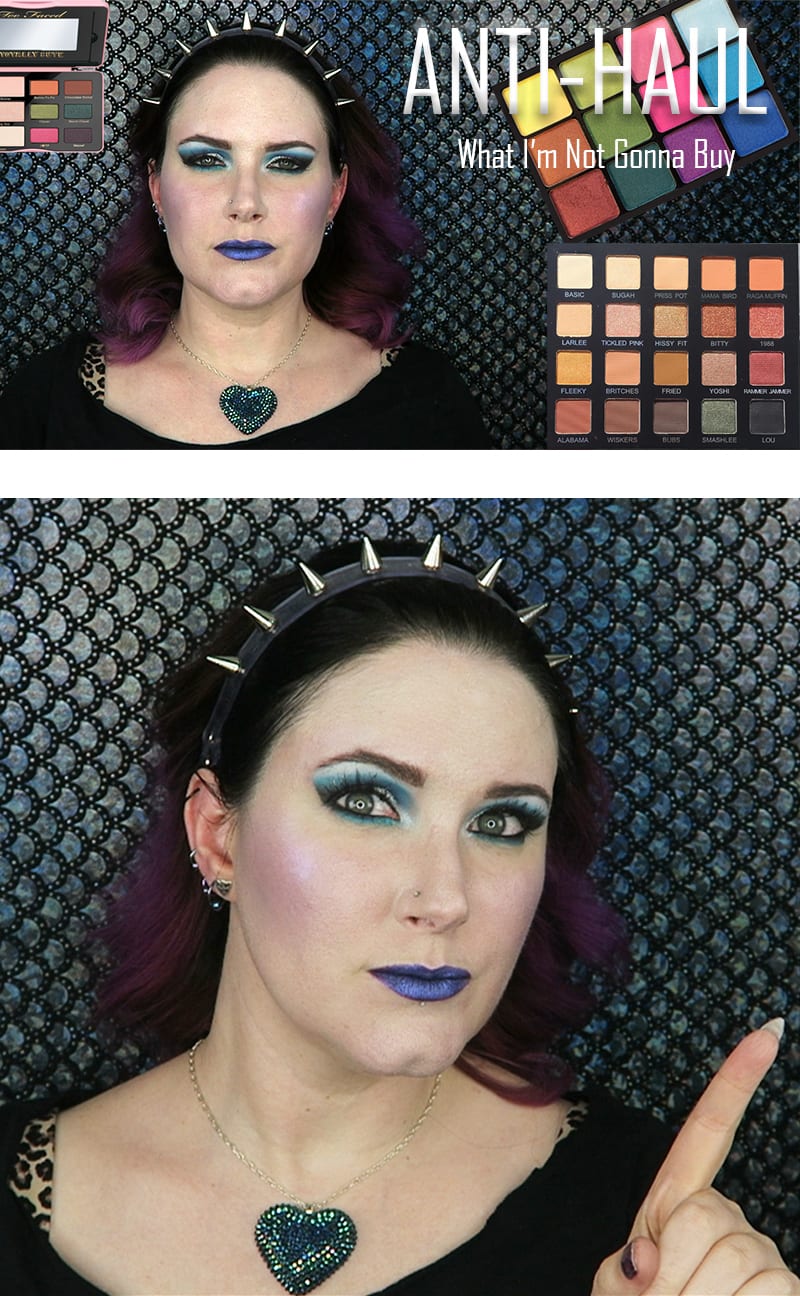 Happy Teal Thursday! Today I've got a what I'm not gonna buy! Anti-Haul! to share with you. I wanted to make a fun and hopefully funny video about eyeshadow and blush palettes that I'm not going to buy, plus my reasoning for not wanting to buy them. This is inspired by Kimberly Clark and her Anti-Haul series. Please check out her series, because it's awesome.
What I'm Not Gonna Buy! Anti-Haul!
My makeup is a mix of press samples and products purchased by me. I didn't buy anything in this video. All opinions are my own.

This video does have closed captioning, so you can watch it without sound.

What I'm Not Gonna Buy! Anti-Haul Video - Too Faced, Violet Voss, Morphe, Tarte and Viseart


If you like this video, please share it!

WHAT I'M WEARING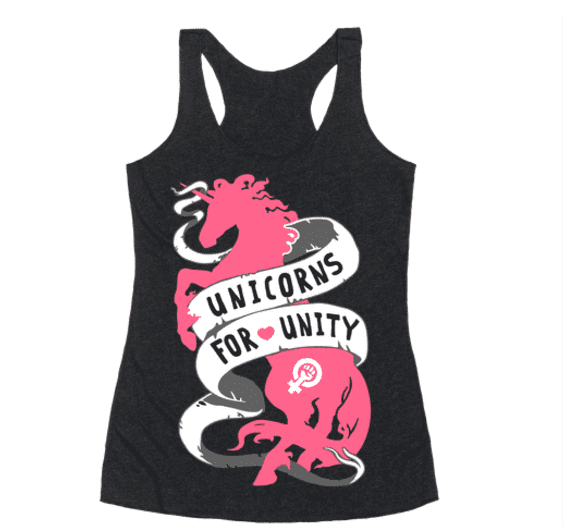 You can't easily see it but I'm wearing one of my favorite shirts It's my Unicorns for Unity shirt. "Unicorns are magical and so should being accepted for your sex, gender, beliefs and reasons for being you."
WHAT'S ON MY NAILS
Cult Nails Nevermore (black creme base)(discontinued)
GlitterDaze Dancing a Go-Go
JEWELRY
Bunny Paige Dragonfly Necklace
EYES
Too Faced Shadow Insurance
Sugarpill Tako, Kim Chi, Poison Plum, Bulletproof, Grand Tiara, Lumi
Nyx Microbrow in Black
Glossier Boy Brow in Black
Urban Decay 24/7 Zero Pencil
FACE
NARS Radiant Creamy Concealer in Chantilly
Lucy Minerals Pressed Foundation in Courtney
NARS Light Reflecting Loose Setting Powder
Glamour Doll Eyes Skeletina -- contour
Aromaleigh Minerva, My Pretty Zombie Oxycodone, Femme Fatale Creeping Coffin -- blush
My DIY Purple Swirl Highlighter
Urban Decay All Nighter Spray
LIPS
Urban Decay 24/7 lip pencil in Pandemonium
Urban Decay Vice lipstick in Heroine
My DIY Purple Swirl Highlighter
What are you planning on not hauling?
Last Updated on