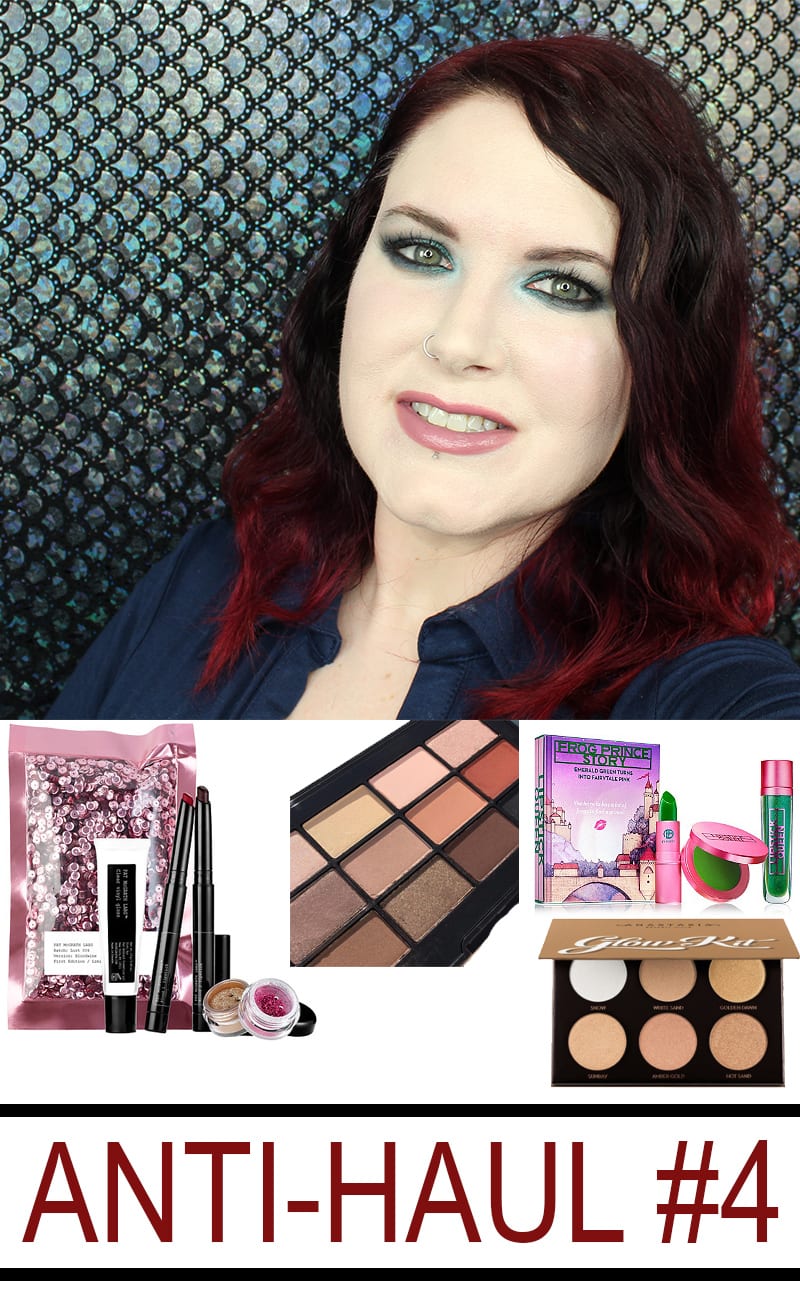 What I'm Not Gonna Buy! Anti-Haul #4
It's time for another What I'm Not Gonna Buy! Anti-Haul #4. You wanted another one, so I made it! Featuring Too Faced, Pat McGrath, Jouer, Ofra, Unicorn Horns, Tarte, Hourglass, Anastasia Beverly Hills, and Lipstick Queen. I was looking at a lot of Holiday Sets and Kits when I made this, so most of these are from Sephora and Ulta's gift section. This video is for entertainment purposes only. It's not a brand bashing video. I'm promoting smarter consumerism.

If you like this video, please share it!
WHAT I'M NOT GONNA BUY
1. Pat McGrath Lip Kits – $60 to $10
2. Too Faced Sweet Peach Cheek Palette – $ unknown
3. Jouer Eyeshadow Essentials Palette – $40
4. Ofra Sculpting Set – $59.95
5. Unicorn Horn Brushes – $60
6. Too Faced Grand Hotel Cafe – $49
7. Tarte Amazonian Clay Blush Palette – $44
8. Hourglass Ambient Lighting Edit Surreal Light Palette – $80
9. Anastasia Ultimate Glow Kit – $45
10. Lipstick Queen Frog Prince Set – $45
I really want to know how you feel about brands marketing products like a blush or highlighter palette towards your average makeup enthusiast that are better suited to a makeup artist's kit. Do you think it's worth it to buy a palette where you can't use all the items in it? Let me know!
More to See