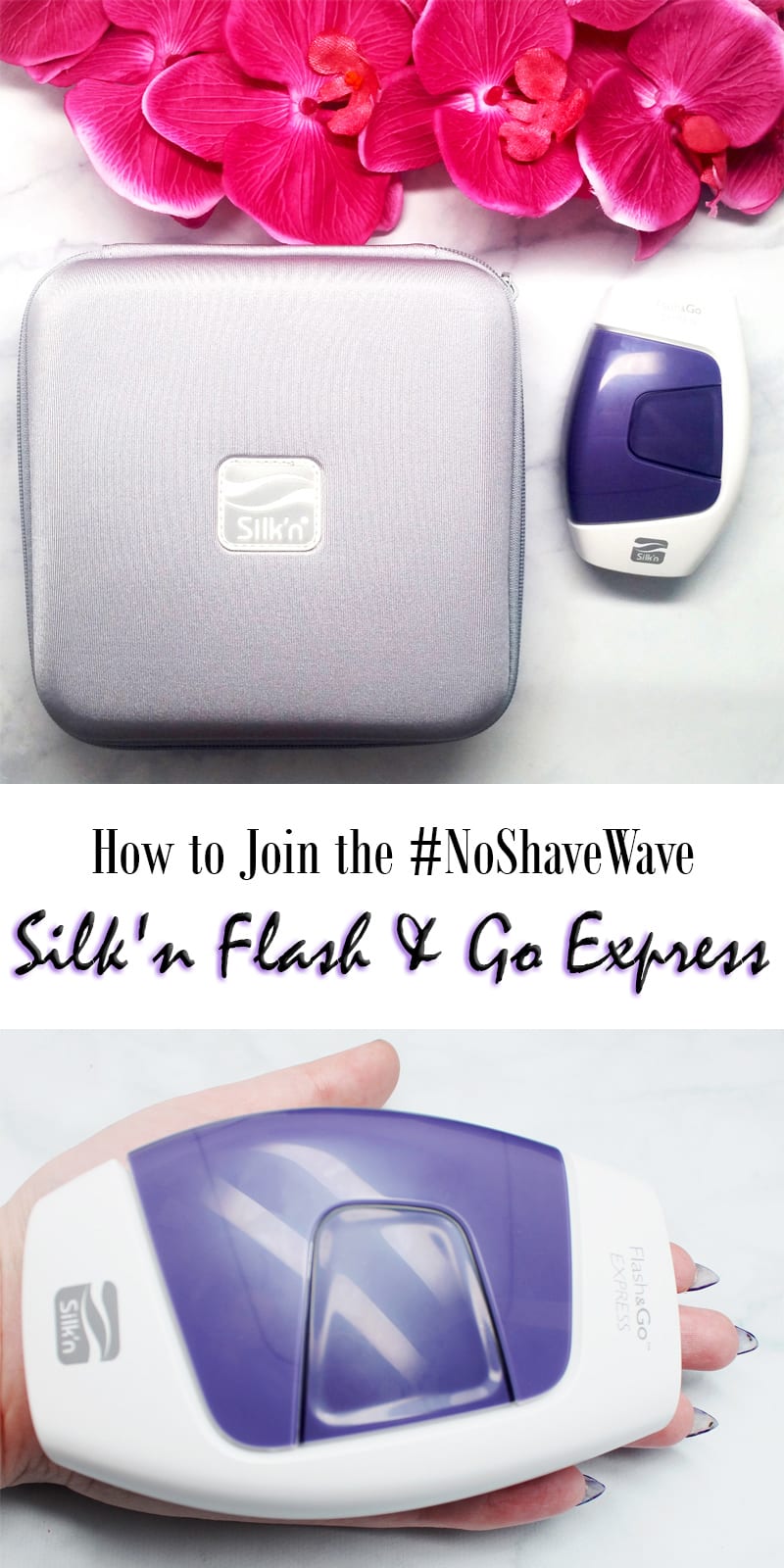 How to Join the No Shave Wave
Are you a fan of shaving? I'm not! This is why I started doing HPL hair removal. If you are tired of shaving, here's how to join the No Shave Wave with me and the Silk'n Flash & Go Express.
This post is sponsored by Silk'n. Thank you Silk'n!
I've always hated shaving. I've tried plucking. I've tried sugaring. I've tried waxing. I've tried depilatory cream. I always end up giving up and going back to shaving because it seemed like that was the least painful method of hair removal. I hated wasting the time to do it, as well as the mess, having to buy razors, and occasionally accidentally nicking myself. Most of all, I hate the stubble and ingrown hairs! But not anymore. I'm using the Silk'n Flash & Go Express to remove my unwanted body hair.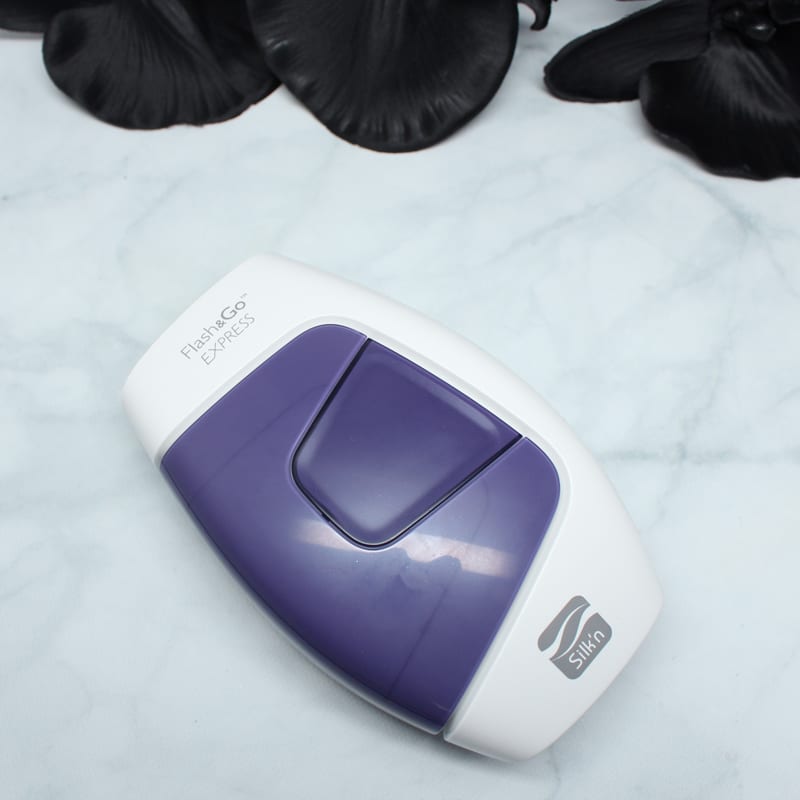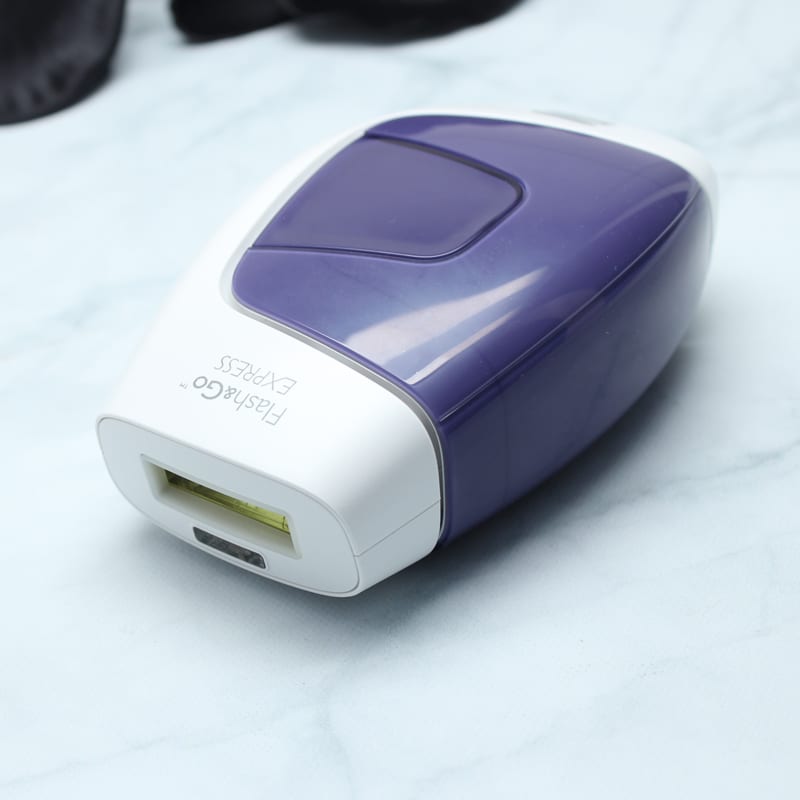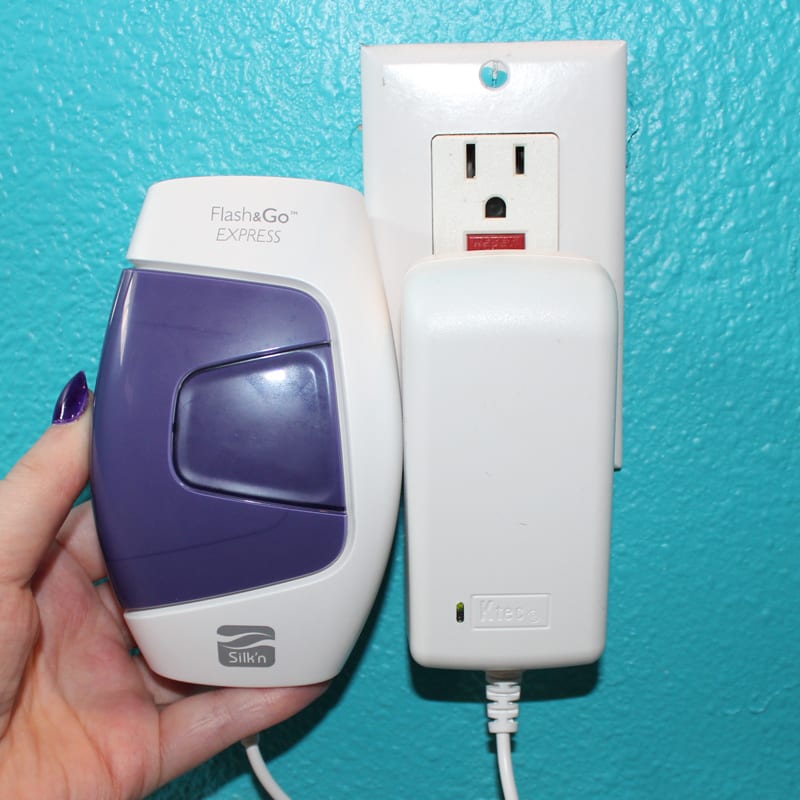 About the Silk'n Flash & Go Express
The Silk'n Flash & Go Express is an at-home hair removal device that will allow you to get rid of unwanted body hair. It's light-based, so it can be used anywhere on the body. You can use it from your cheekbones down to your toes. While I don't have facial hair to remove, I do have hair that I want gone along my bikini line as well as underarm hair. I've tried waxing under my arms, which has helped to reduce the amount of hair that grows there, but I'm not brave enough to wax my bikini area. I tried lasering it before, too, but gave up because the device I used was so small (yet heavy) and took a long time to do a little section like my underarms.
What I love about the chic Silk'n Flash & Go is that it is a very lightweight device compared to others that I've tried. I love new technology like this! It has a much larger target treatment area, so you can treat about an inch wide at a time, which really does make treating larger areas like legs super fast. For my underarms, I can treat them in less than 5 minutes, which is pretty amazing. I like that it plugs into the wall and has a long cord. I can do it from anywhere – the comfort of my living room or the privacy of my bathroom. While it comes with its own carry case, I could easily travel with it in my carry-on because it doesn't take up much space at all.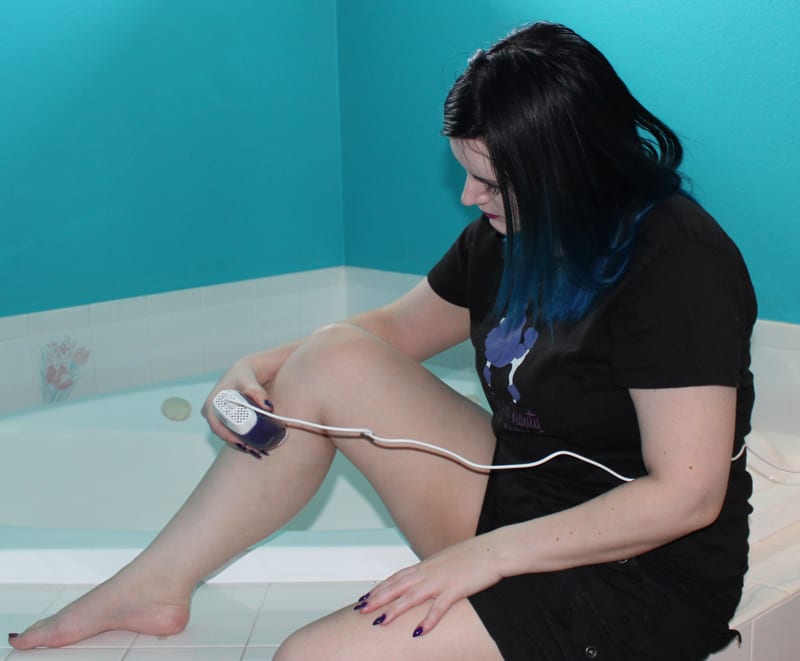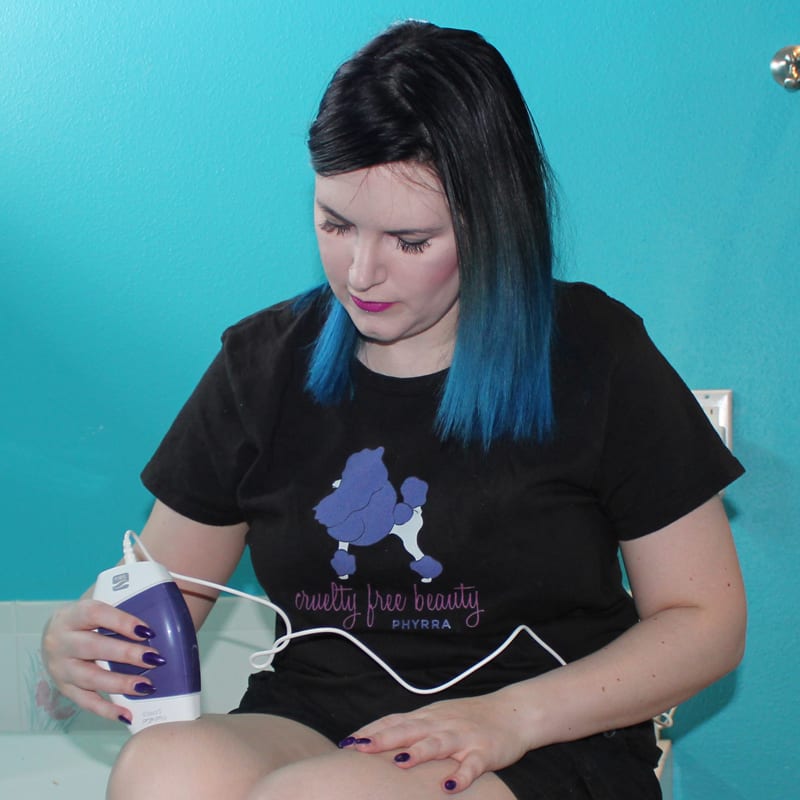 How to Use the Silk'n Flash & Go Express
Before you start using the device, make sure you read the manual thoroughly! You can also watch the company's video on how to use it. I have been using the Silk'n Flash & Go once a week. You need to make sure the area you are targeting has been freshly shaved, with no stubble peeking through. For the best results, Silk'n recommends using the highest setting, 5, but I'm a wuss and have to stick to the lower settings. You should start seeing results after about 4 treatments.
Now, when I say this device can be used from the cheekbones down, I mean you really can use it on your chin or upper lip if you have hair on your face. You can also try it in your bikini line area, which is one area I want to work on. I want to be stubble-free forever!
If you're going to use it on the face, make sure that you use it carefully. It needs to be pressed flat against the skin, with no corner peeking up, so that the light does not flash in your eyes. You also need to avoid exposure to the sun before you use this. If you've tanned or been out in the sun you need to wait 4 weeks. Since I avoid the sun, it's not a problem for me.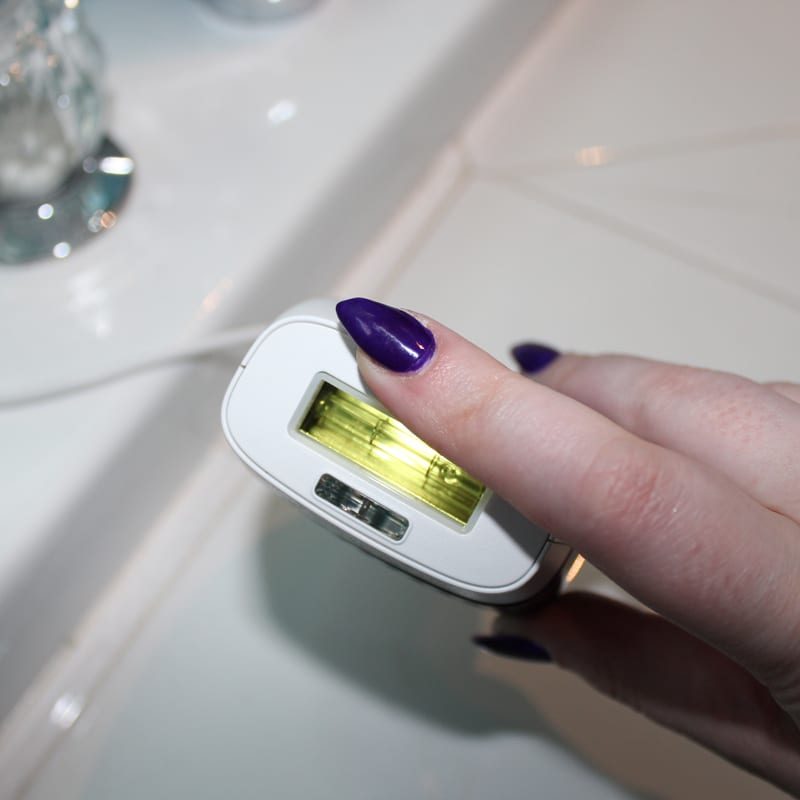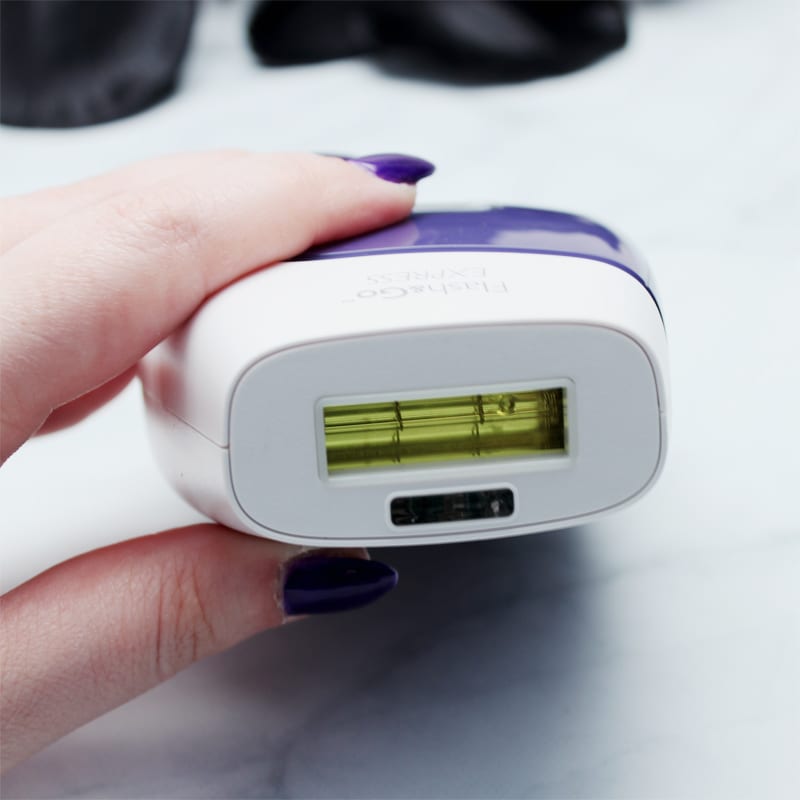 Will the Silk'n Flash & Go Express Work On Me?
The way the Silk'n Flash & Go Express works is by targeting the melanin pigment in hair. It emits a pulse of energy (HPL), which the hair absorbs and that prevents future growth. You should see hair growing back thinner and more sparse. Eventually the hair will cease to grow. I've had pretty good results with HPL devices provided that I was diligent with my treatments and covered the entire area I want to treat.
The Silk'n Flash & Go Express will work best on people with lighter skin and dark hair. I have very fair skin and very dark hair naturally, so I'm an ideal candidate for most laser treatments and products like this. People with darker skin should try the lowest setting, and be aware that it will take more treatments to see results. The device has a skin color sensor safety feature embedded in it and if it detects that the skin color is too dark to work, it will not emit a pulse of light. If you have white, grey, blonde or red hair, the device may be less effective. The Silk'n Flash & Go is not meant to be used on a man's face, jaw, or neck.
Where to Find the Silk'n Flash & Go Express
Silk'n products are sold in Kohl's, Target, Ulta, and Bed, Bath & Beyond. Join the Silk'n Not Shaven Revolution now by following them on Facebook, Twitter and Instagram. Use #NoShaveWave to share your stories!