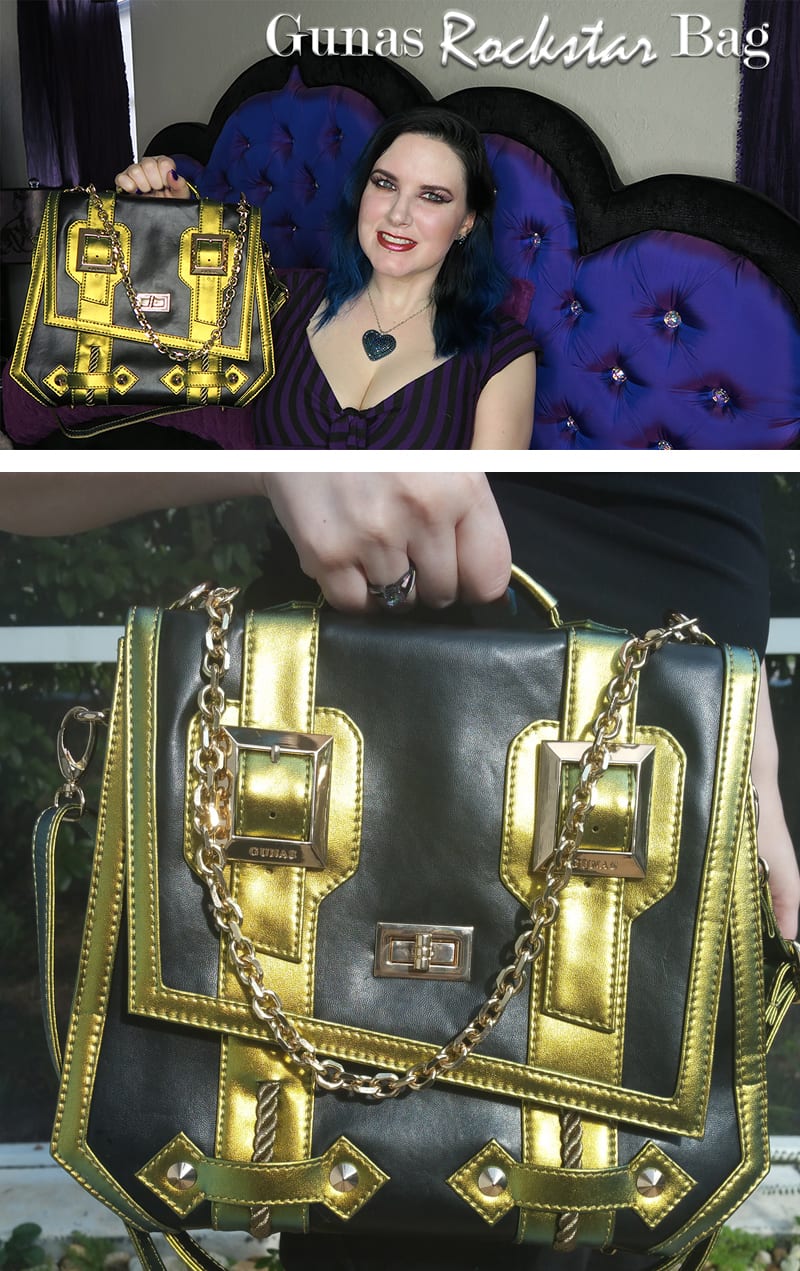 Today I'm sharing my Gunas Rockstar Handbag review with you. I bought this edgy alternative vegan bag because it was on major sale from the Gunas website. It was originally $325, marked down to $75, so I decided it must be mine! It comes in 4 colors – black (shown), white, brown and red. The recycled metal hardware is plated with 18k Gold. This is the same bag that the celebrity Anne Hathaway has. Though if we're talking celebrities, I would love to see some of the vegan bags that Kat Von D carries! She has great taste.
Update January 2018 – I do not recommend Gunas! Click Here to find out why here!
Gunas Rockstar Handbag
Purchased by me.
It was made in China from a a sweatshop free, eco-conscious ethical artisan manufacturer.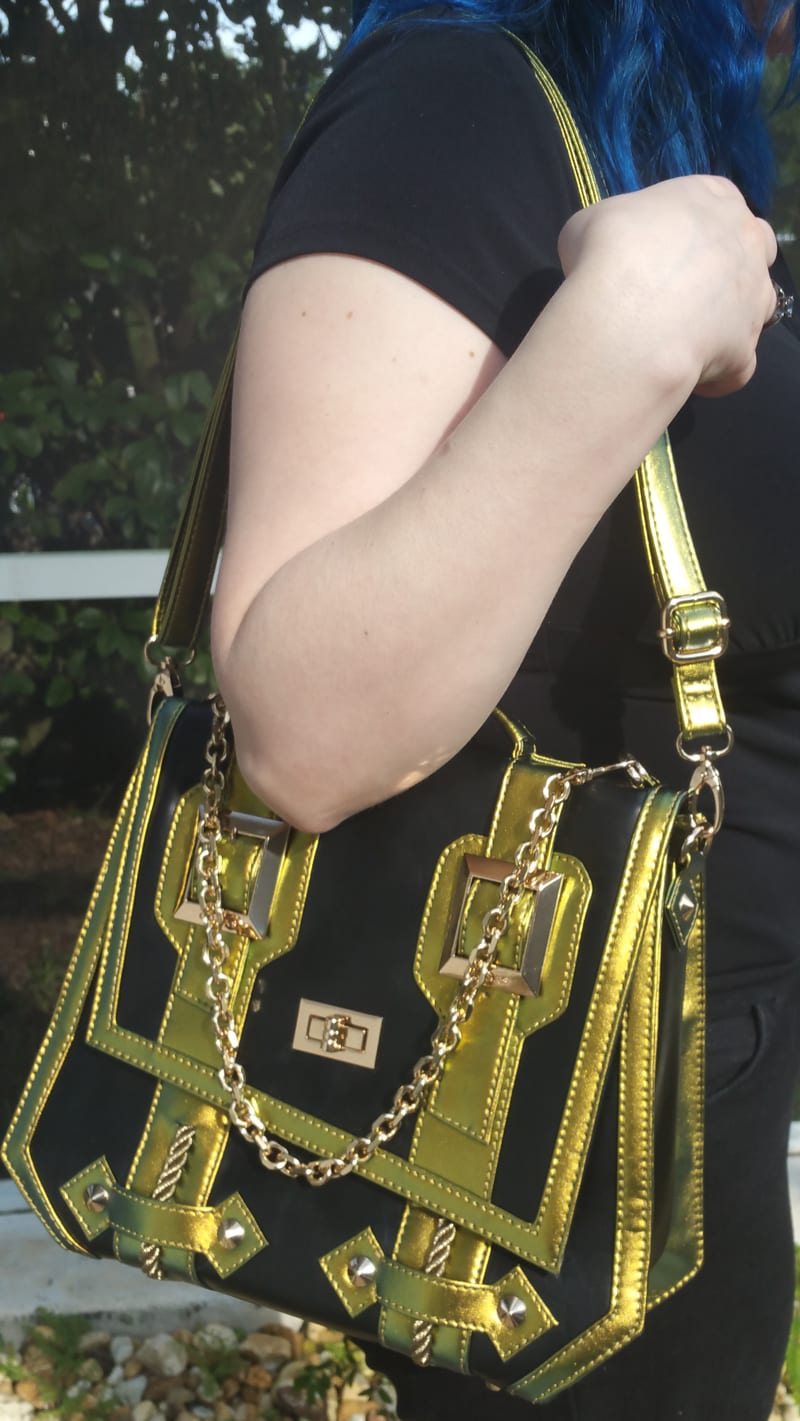 Wearing the Gunas Rockstar Handbag on my shoulder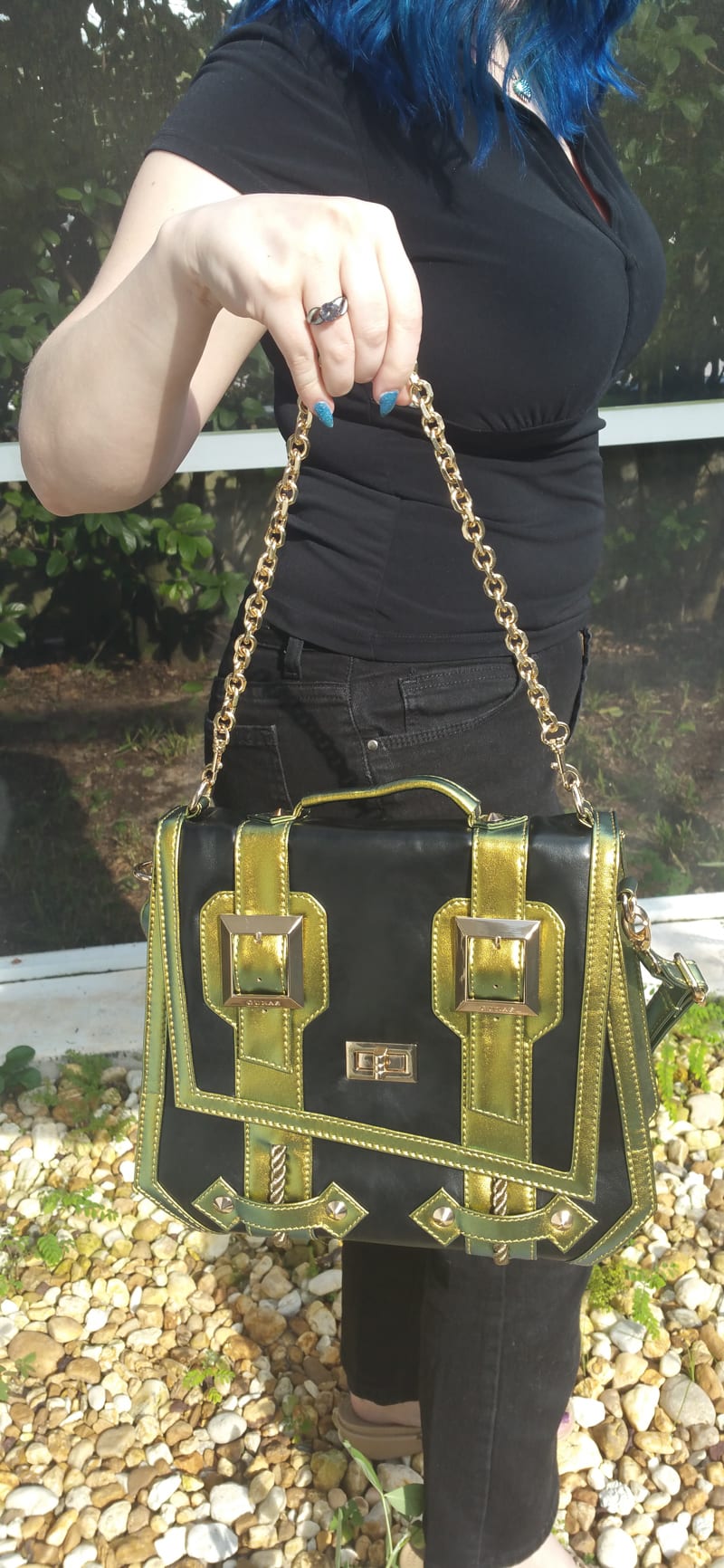 Holding the Gunas Rockstar Handbag by the gold chain detail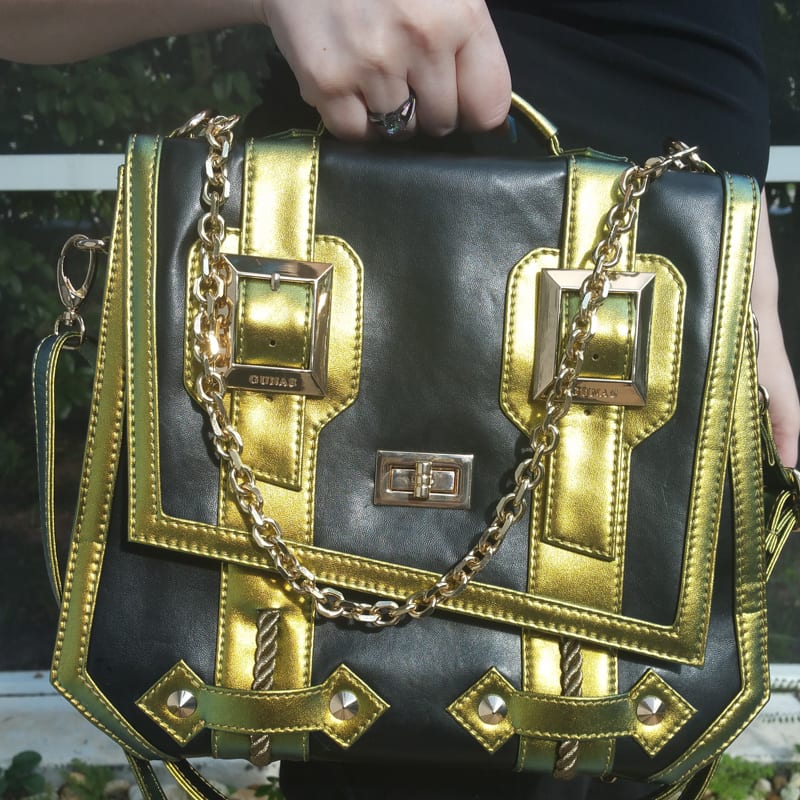 It has a detachable strap that I use to wear it on my shoulder, but it can also be elongated and worn as a cross body. I love that it's big enough for my kindle, wallet, and a medium sized makeup bag. I love that it has a pocket on the back for my cell phone to slide into.
The gold trim is gorgeous. It's a golden green that is sort of like a duochrome. It shifts from gold to golden glowing green and even sort of a bronzey gold from certain angles. I love the chain detailing and studs. The shape is nice too. It's very structured and solid. I love the unique alternative style.
Gunas Rockstar Handbag Video

If you like this video, please share it!
Gunas Handbags
Rockstar bag (4 colors)
Madison bag (12 colors)
Sale bags
I found this in the Gunas sale section. It looks like they always have great deals there, so if you're looking for a new vegan bag, you should check it out! I realized though, after buying this bag, I should do a handbag decluttering video, so I'll be working on that! I think this is a stunning alternative fashion bag and I'm glad I snagged it.
What do you think of the Rockstar bag? Would you carry it?
More to See