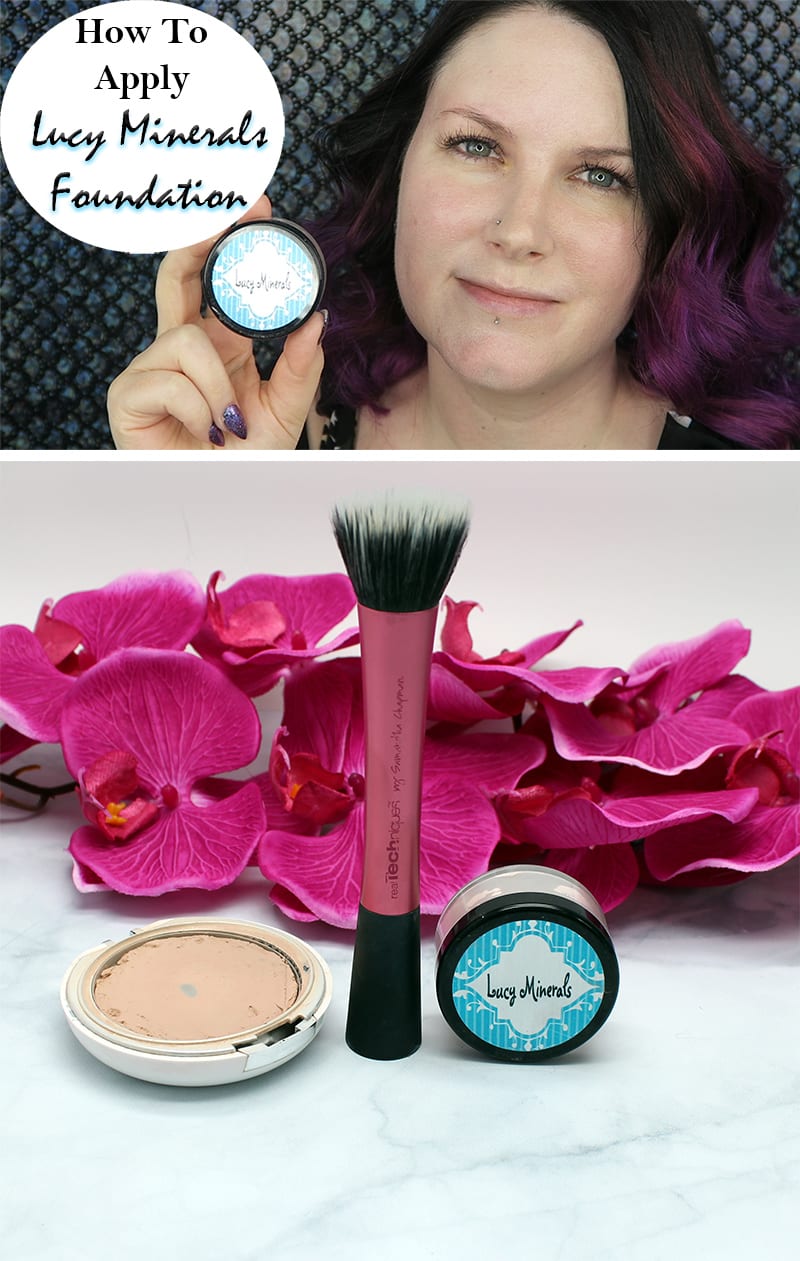 Today I'm sharing a demo video on how to apply Lucy Minerals Original Foundation. This is an organic, cruelty free, gluten free, vegan, anti-aging mineral foundation that is packed with antioxidants. It's surprisingly creamy, almost like applying a liquid foundation. It does not dry me out or irritate my sensitive skin. At the time I'm posting this, Lucy Minerals is having a 20% off sale.
How to Apply Lucy Minerals Original Foundation
Makeup Geek Contour , Urban Decay 24/7 Pencil, & Vice Lipsticks press samples. Everything else purchased by me.
Where to Buy
Lucy Minerals
Price
$16 in a 30 gram jar with 10 grams net weight.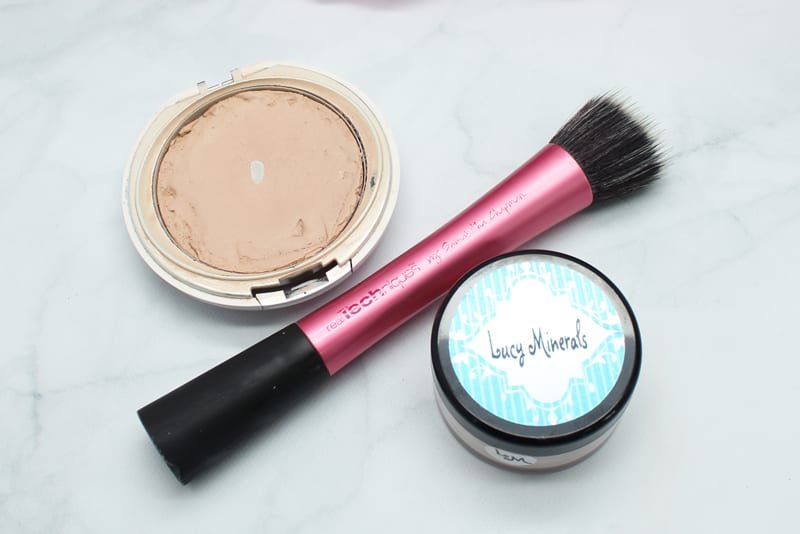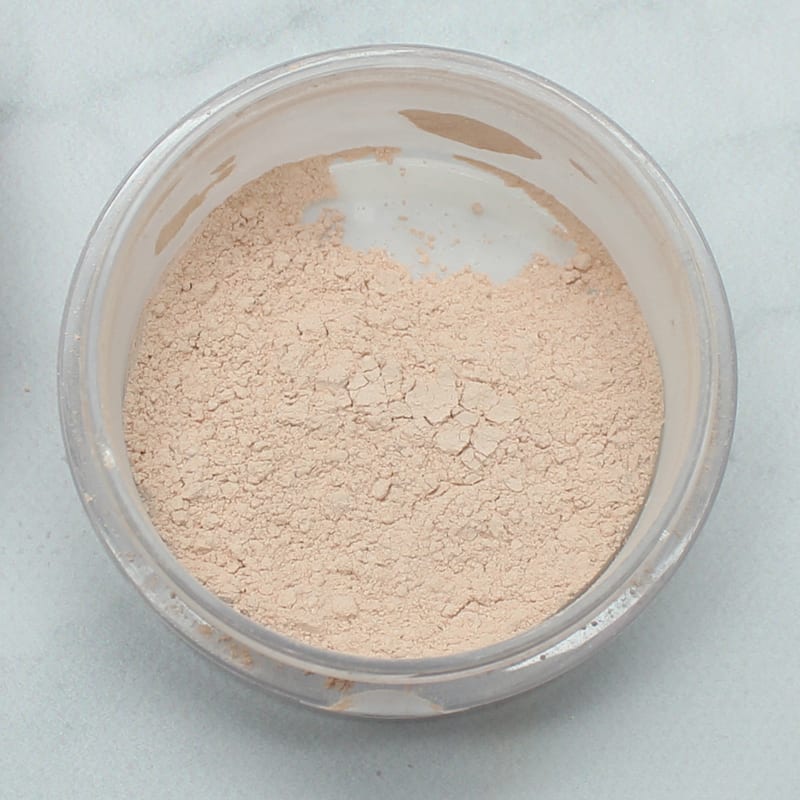 This is my custom mix called Courtney, which is 55% Snow White, 45% Light in the loose version.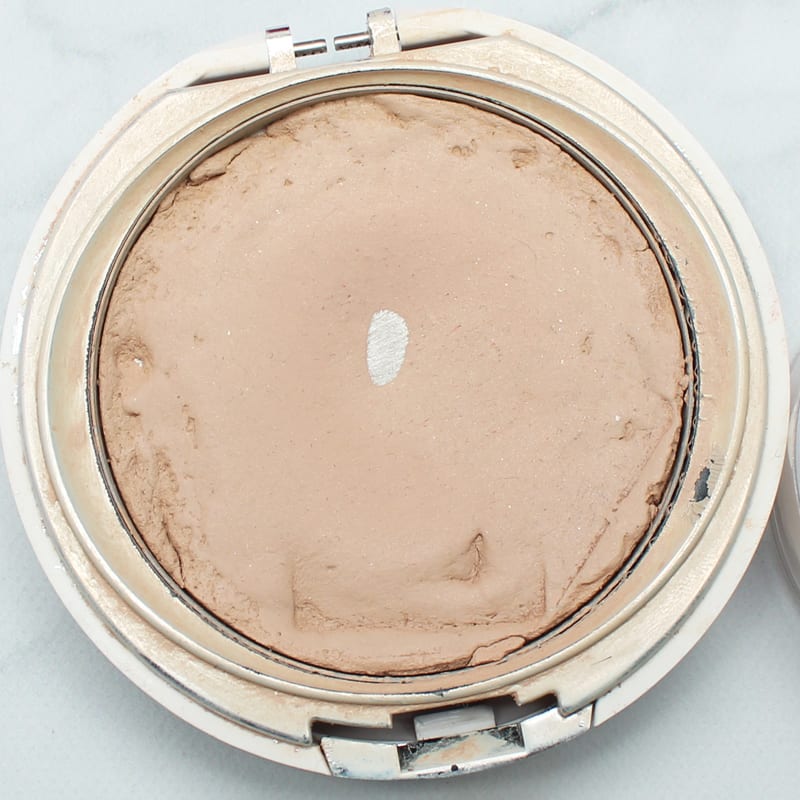 This is the pressed version I made. It also has a bit of MAC Lightscapade in it, as I was trying to use that up. Lightscapade was purchased when MAC was cruelty free. I think that with the pressed version, I need to add a bit more of Snow White to it.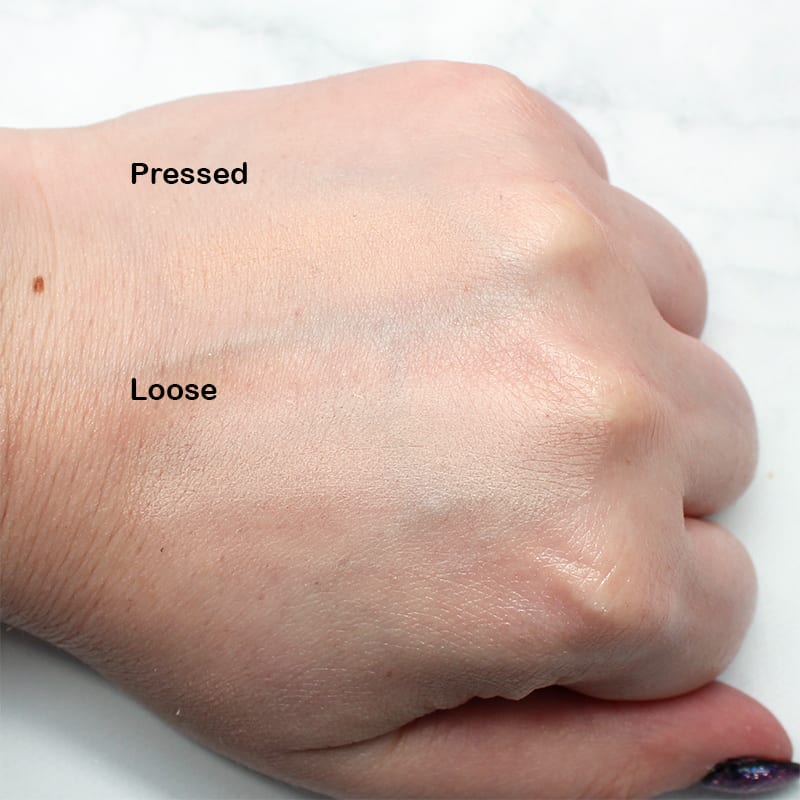 Swatches of Lucy Minerals Original Foundation in Courtney, both the pressed and loose.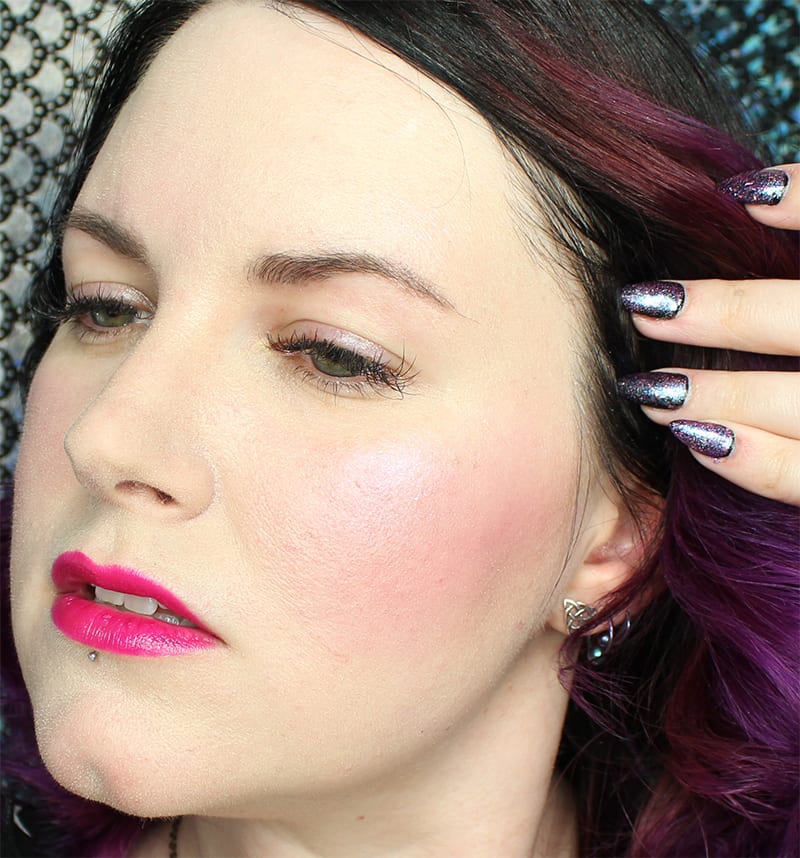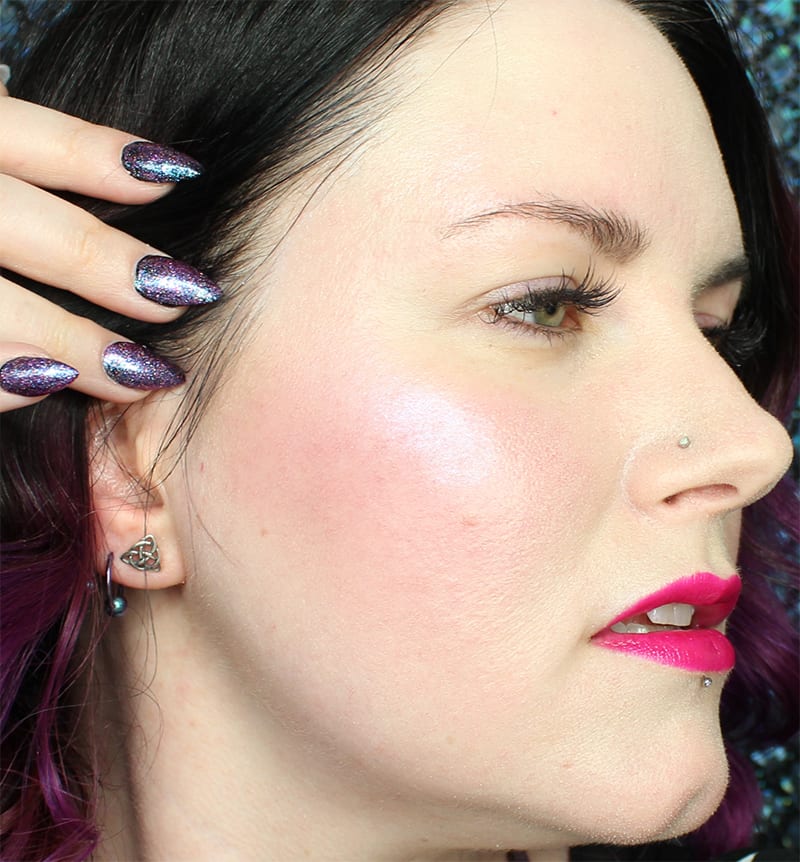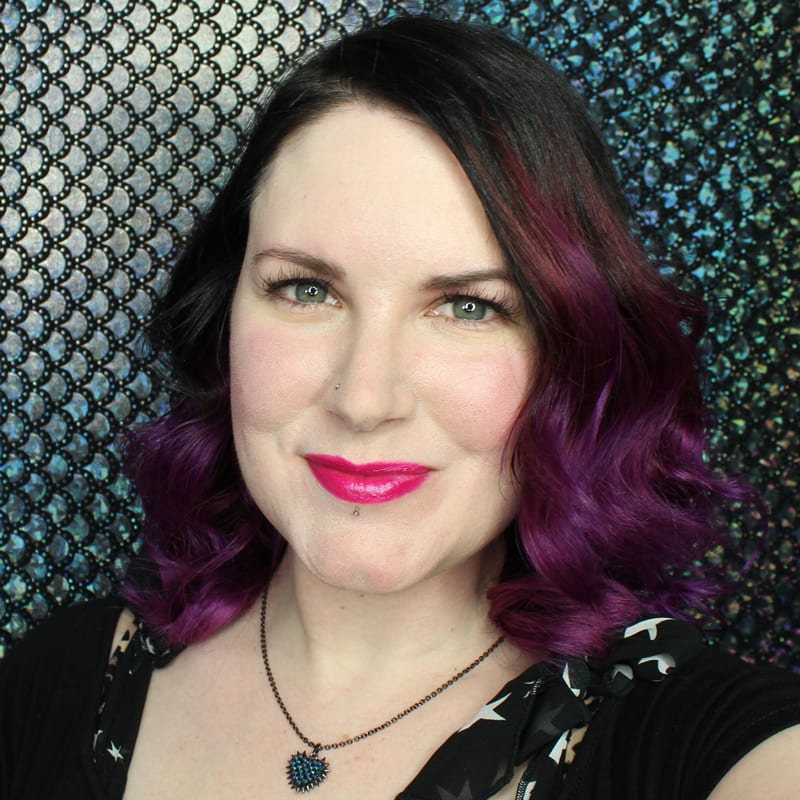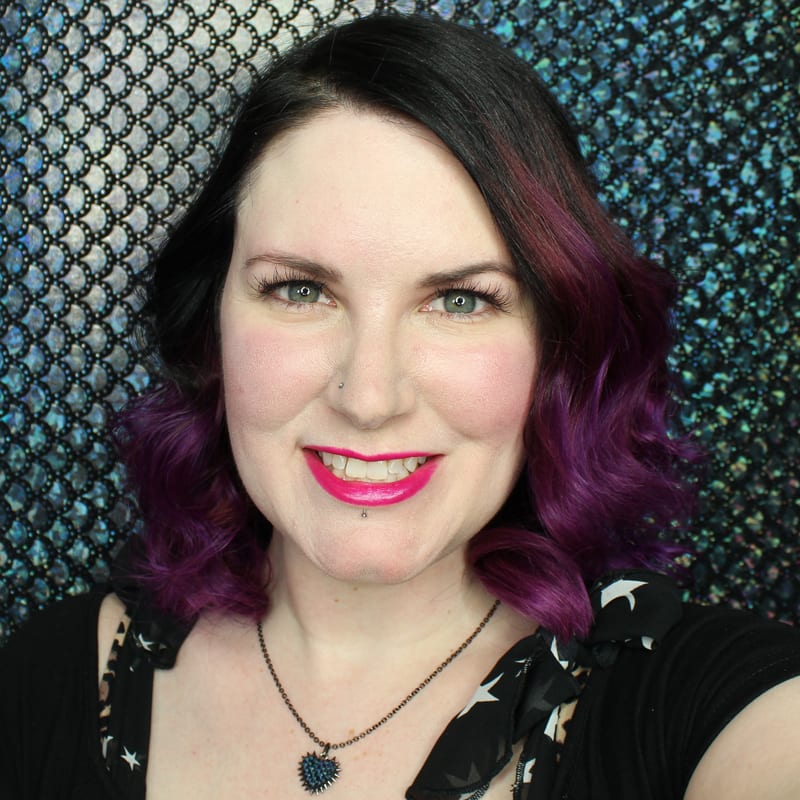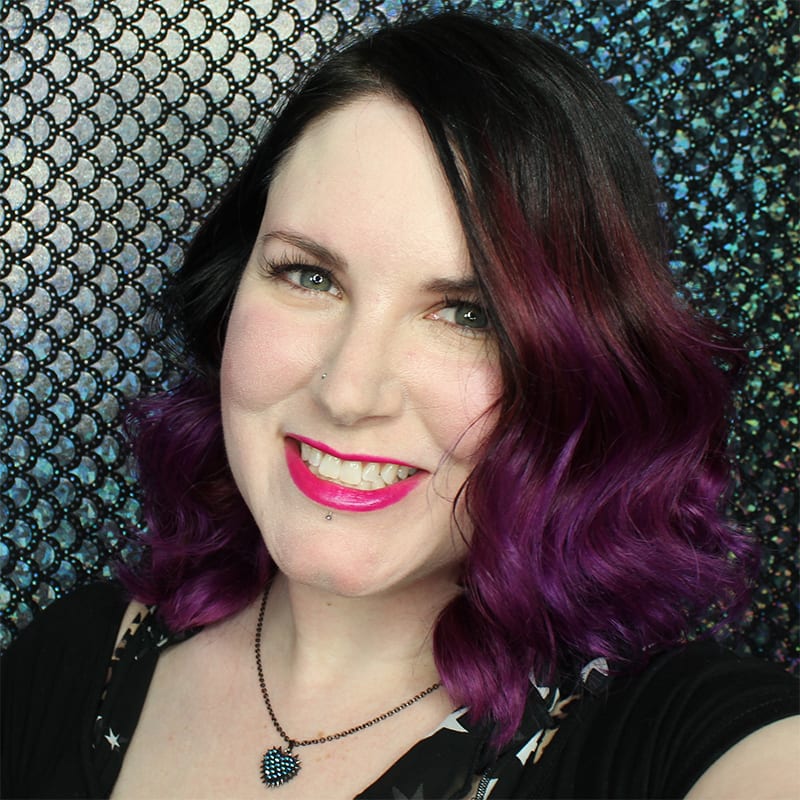 Wearing
About Lucy Minerals Original Foundation
Lucy Minerals Original Foundation is made in the USA. It's free of waxes, preservatives, fragrance, talc, parabens, mineral oil, petroleum, and bismuth oxychloride. It's got a creamy texture due to the high percentage of zinc oxide and titanium dioxide. Zinc is soothing and antimicrobial. Allantoin is anti-irritant. Apple Poly Polyphenols, trans resveratrol, green coffee bean extract and magnesium ascorbyl phosphate (a form of Vitamin C) are all antioxidants.
Ingredients
zinc oxide, titanium dioxide, mica, magnesium stearate, iron oxides, allantoin, Apple Poly® polyphenols, trans-resveratrol, green coffee bean extract, magnesium ascorbyl phosphate.

If you like this video give it a thumbs up and share!
Products Mentioned in Video
I first ordered this foundation on May 3rd and it arrived on May 7th. I've been wearing it for most of the month of May and all of the month of June. I wore it exclusively on my vacation in Traverse City, Michigan. I felt like it made me look good without having a ton of product on my face.
Between the two, I feel like pressing the foundation did make it slightly darker, though I think both look pretty good in photos and in the video. I didn't retouch the photos above. I wanted you to see the results of the foundation. I really feel like the pressed version of the foundation applies closer to a liquid foundation and melds with my skin, looking like skin. The loose version is very creamy too, and I think it looks pretty good on my skin as well. On the sides of the apples of my cheeks closest to my nose, I feel like I need primer because things don't look quite right.
I did research a little about the ingredients. Allantoin (usually made from comfrey) is a soothing, protecting, anti-irritant ingredient. Resveratrol (from red grapes) is a potent antioxidant with signifiant anti-inflammatory properties, making it great for rosacea and sensitive skin. Green coffee beans are good sources of fatty acids and esters, to help with moisturizing the skin, as well as being an antioxidant. Magnesium ascorbyl phosphate is a stable antioxidant to help with moisture and elasticity.
I've tried pressing this foundation a few times and mostly failed. We'll see if my last pressing is successful or not. I did make videos on how to press this foundation and how to press your own highlighter. I've had nothing but successes with my highlighters. They're super easy to press because of the shimmer. Mattes are trickier. This mineral foundation has such a unique ingredients listing, which is why I think it's hard to get it to press properly.
How would you recommend applying this foundation? How would you apply concealer under the eyes with it? I'm always worried about it getting cakey under there so I often skip it rather than have cakey under eyes. If you have any thoughts on the best way to press this, I'm all ears. I've tried both Silk Naturals Pressing Medium and TKB Pressing Medium.
Let me know your thoughts below!
More to See