How to Apply Loose Eyeshadow Tutorial
You guys asked for it, so today I'm bringing you my how to apply loose eyeshadow tutorial. I show you how to apply loose pigments to the eyes, as well as to contour, highlight and apply blush to the cheeks. I also give you tips on how to use these products both wet and dry.
PR + purchased by me.
How to Apply Loose Eyeshadow Tutorial Look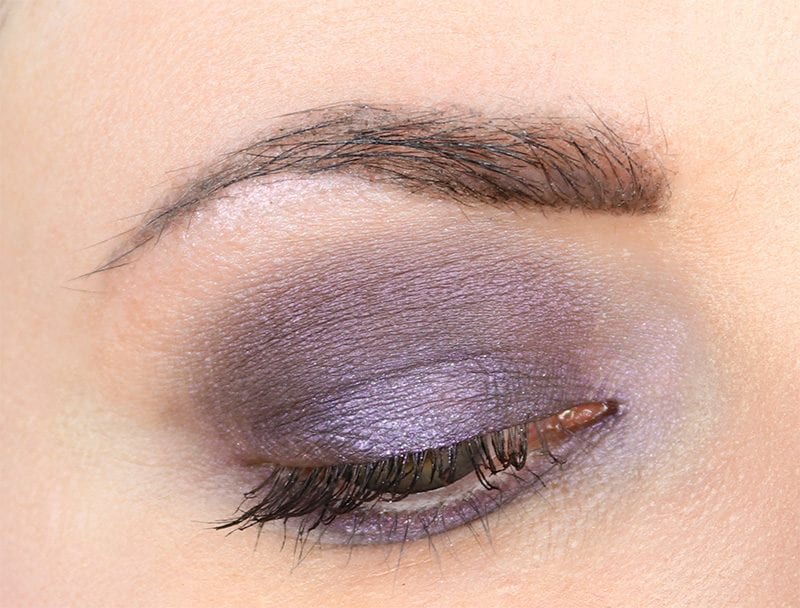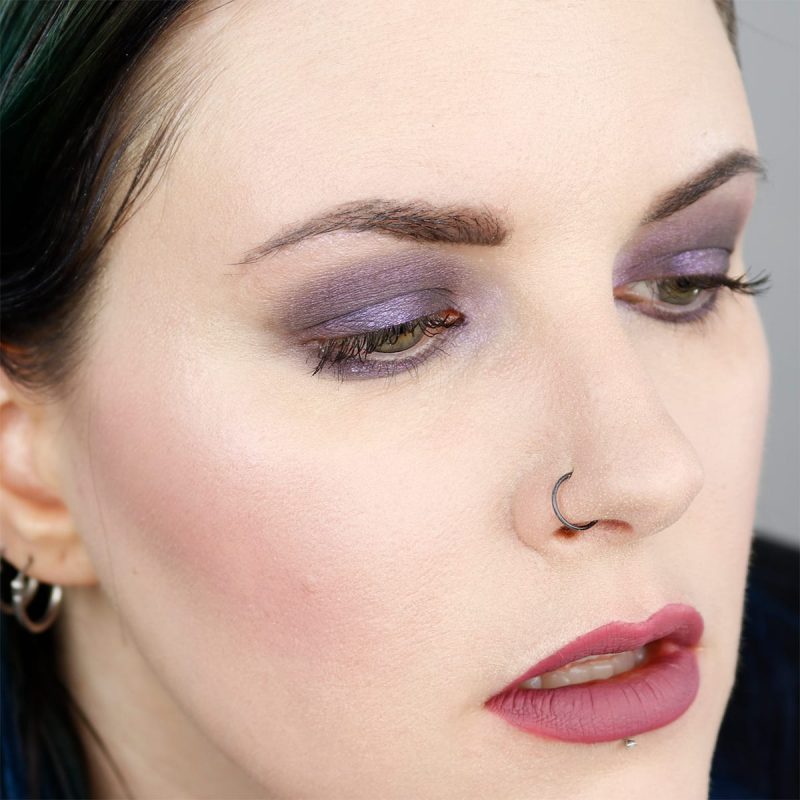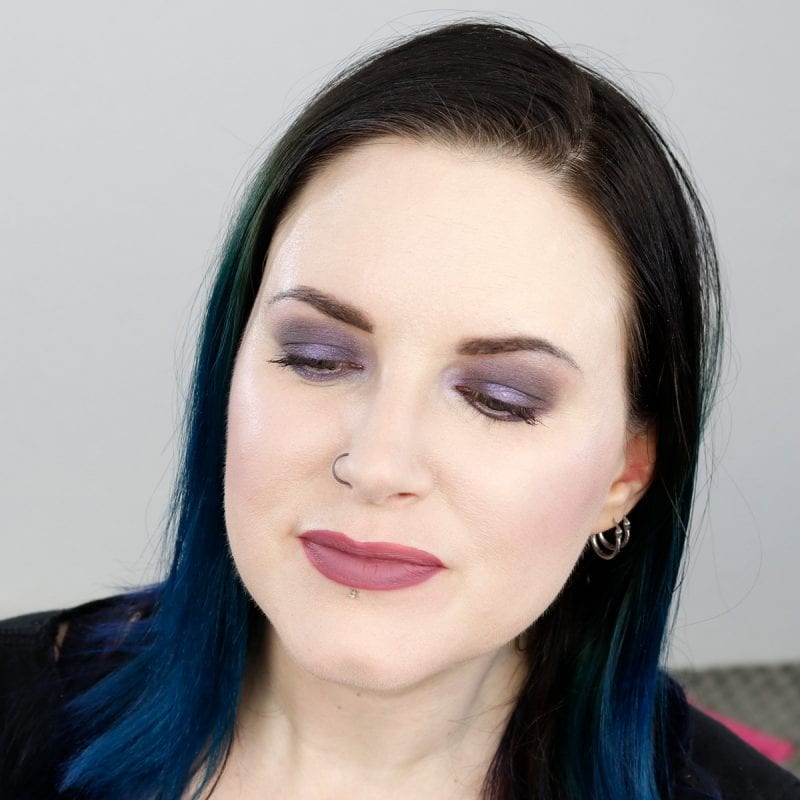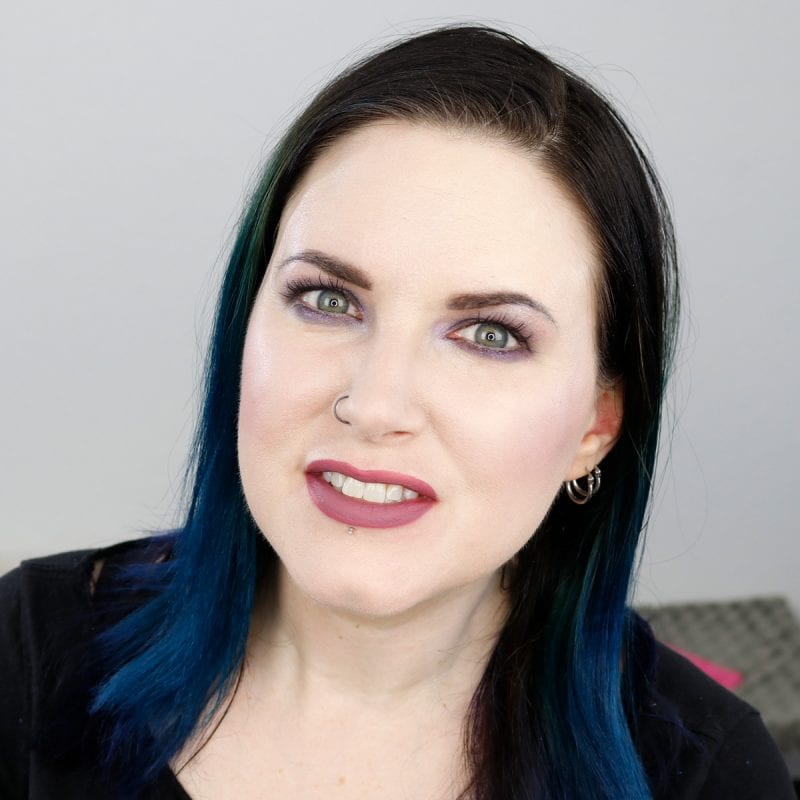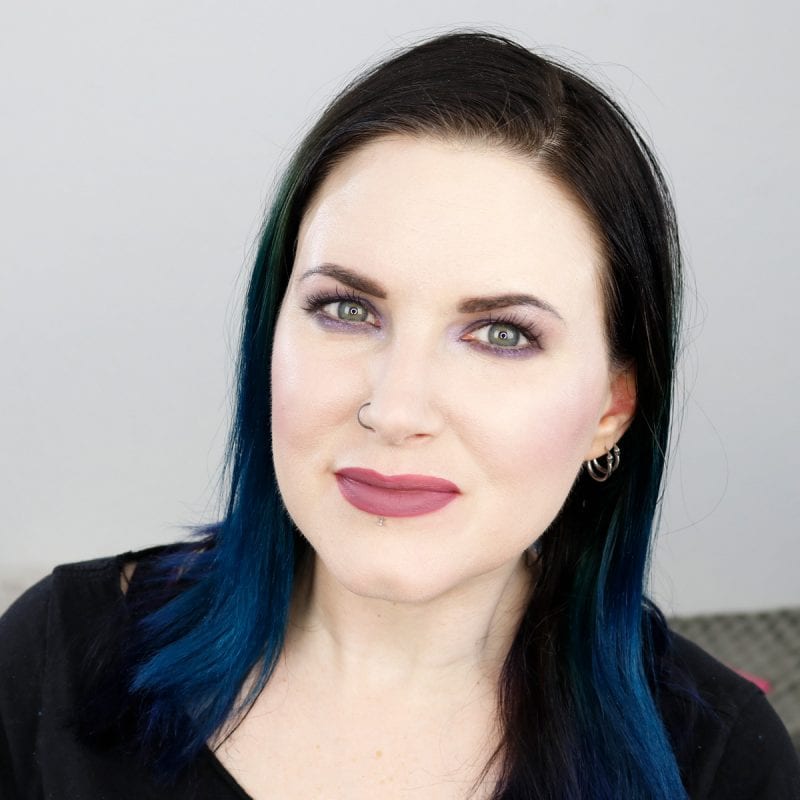 Eyes
Too Faced Shadow Insurance
Milani Prep Set Go Setting Powder
Aromaleigh Nyx – crease, lower lid
Aromaleigh Coventina – transition
Aromaleigh Hel – lid and roots of lower lash line
Sugarpill Ghosted – center of lid, center of lower lid, highlight
Colour Pop Jet Set Black Brow Pencil
Urban Decay Perversion Mascara
Urban Decay 24/7 Pencil in Perversion – upper waterline
Pixi Extra Eye Brightener Pencil – lower waterline
Face
First Aid Beauty Coconut Smoothie Primer
Cover FX Total Cover Cream in N0
It Cosmetics Illuminating Concealer in Light
Kat Von D Lock-It Concealer in L1 Neutral
Laura Geller Balance-n-Brighten in Porcelain – to set
My Pretty Zombie Ether – blush
Glamour Doll Eyes Skeletina – contour
Sugarpill Ghosted – highlight
Lips
Kat Von D Lovecraft pencil
Melt Cosmetics Chick Habit liquid lipstick
While I really like the color Chick Habit, I didn't like the smell of the liquid lipstick at all. It smells a bit like paint thinner to me. The formula was nice and fairly comfortable to wear. I like how nice and smooth it went on, too. It was easy to apply.
I love how Nyx, Hel, Coventina and Ghosted loose eyeshadows all worked together. They created a beautiful purple eyeshadow look.
My Pretty Zombie Ether applied easily as a cream blush. Using it wet really made it meld into my skin for a more natural looking flush. Sugarpill Ghosted is a pretty subtle highlighter shade on my cheekbones.
How to Apply Loose Eyeshadow Tutorial Video
Indie Cruelty Free Makeup Used
Aromaleigh Nyx
Aromaleigh Coventina
Aromaleigh Hel
Sugarpill Ghosted (used wet and dry)
My Pretty Zombie Ether (used wet)
Glamour Doll Eyes Skeletina
Melt Chick Habit
I do talk a lot in this video and share many different makeup application techniques. I think you'll find it very helpful!
If you haven't watched it yet, you should watch my Best Ways to Apply Loose Eyeshadow video.
You might also find my Tricks to Make Eyeshadow Blending Easier useful, too!
What do you think of my how to apply loose eyeshadow tutorial?
Let me know what type of tutorial you want to see next!