A while back I got very excited to see a Netflix exclusive series called Hemlock Grove. I love just about every vampire or werewolf series that's out there and I always love seeing new stories. The cast for Hemlock Grove looked absolutely brilliant! I was hooked once I saw that Famke Janssen (Jean Grey from the X-Men, Ava Moore from Nip Tuck) and Alexandar Skarsgård's little brother Bill Skarsgård was in it. I was also excited to see another actor I recognized, Landon Liboiron, from Life Unexpected and Terra Nova. I was pleasantly surprised to see Kandyse McClure and and Aaron Douglas, both from Battlestar Galactica.
The series is actually based on a book by the same name by Brian McGreevy. Typically, I can handle gore if it's vampire or werecreature related. Any other type of gore, like zombies, bothers me. Dave and I watched the series first, and then I read the book. The Netflix series was very close to the book to me. The vampires in the book actually made me think a little bit of the Rachel Morgan

series by Kim Harrison.
I really enjoy watching a series on Netflix. I love the instant gratification of being able to watch as many episodes as I want at once. I really hope that all shows move to this sort of formatting.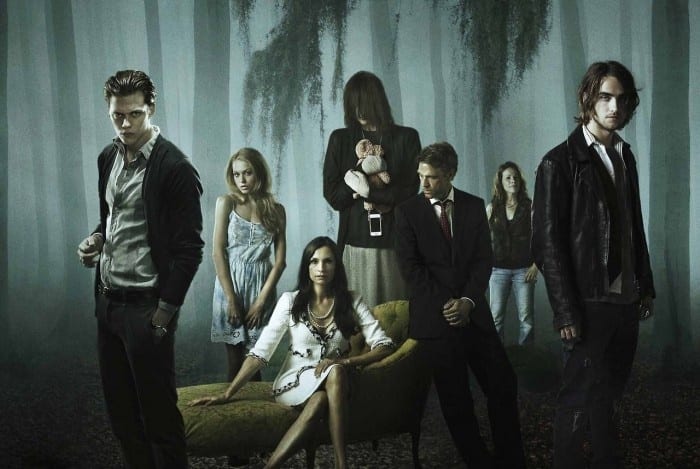 I enjoyed the relationship between Peter (Liboiron) and Roman (Skarsgård). Roman's sister Shelley (a nod to Mary Shelley perhaps), is unusual and interesting. The show often has a dreamlike quality to it and I loved the surreal nature. It's not a typical or classic story and there are many twists and turns. I don't want to spoil it for you, so I won't go into more detail than that.
Have you seen Hemlocke Grove? What did you think?