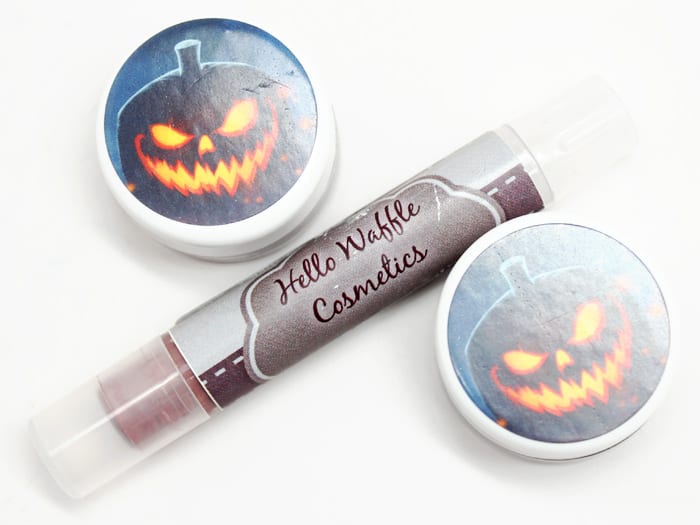 Hello Waffle Waffleween is a super cute collection from Hello Waffle that sold out very quickly! I was able to snag 2 of the eyeshadows and received one of the lipsticks as a freebie. I wanted to share my swatches with you. Most of the lipsticks are still available but the eyeshadows are all gone.
Hello Waffle Waffleween
Where to Buy
Hello Waffle
Price
$3.65 eyeshadow
$4.95 lipstick
Other Waffleween Shades
Static (pinky beige), Burlap Sack (peachy beige), & Shapeshifter (golden bronze) were the other eyeshadows in the collection. Portraits (dark eggplant), Rotted (peach), Slitmouthed (muted grape), Staircases (rosy MLBB), and The Keyhole (deep berry wine) are the other lipsticks in the collection.
Left part of the swatch is on primer. Right is on bare skin. You should be able to see the line from my tape.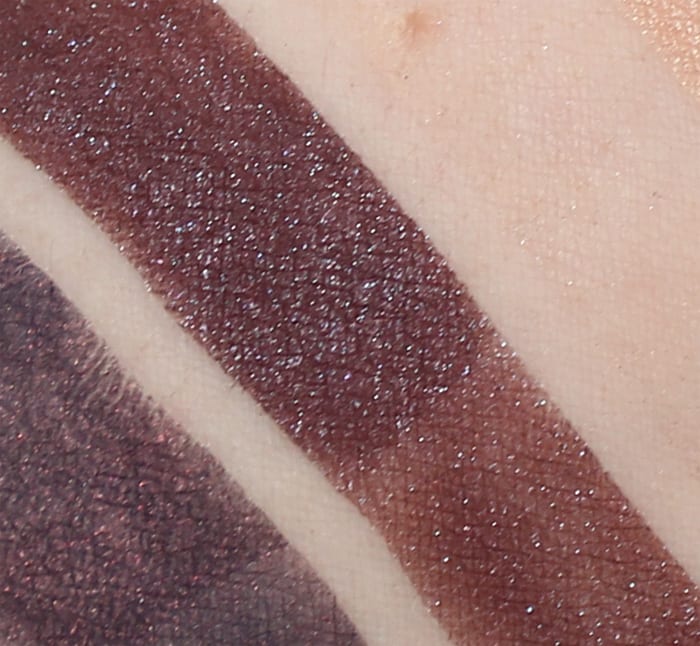 The Waltz (vegan)
Dark burgundy purple with silver shift and blue and violet sparkle
Rich burgundy wine with brown undertones and pretty blue and violet sparkle.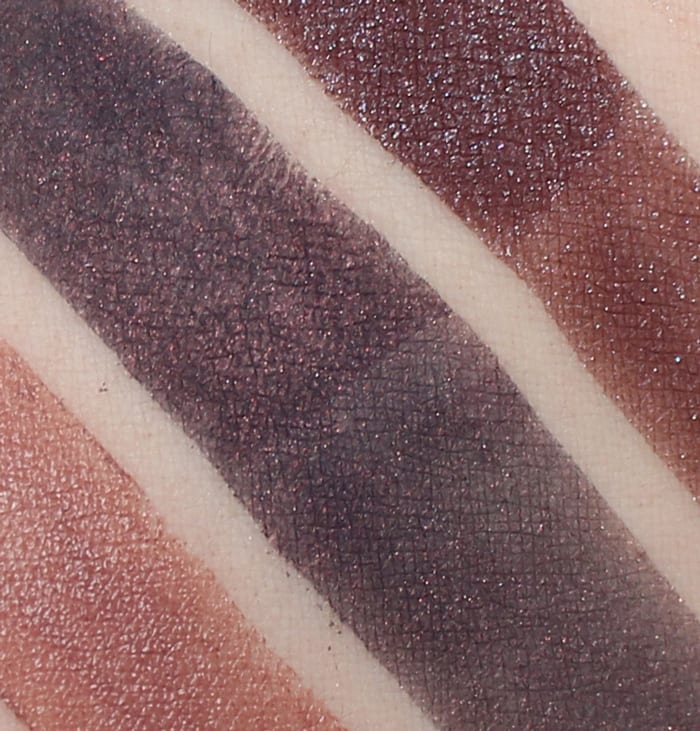 Photo-Negative (vegan)
Dark blurple base with strong copper shift
Deep velvety blue-toned purple with copper sparkle. I feel like this looks like a very complex shade.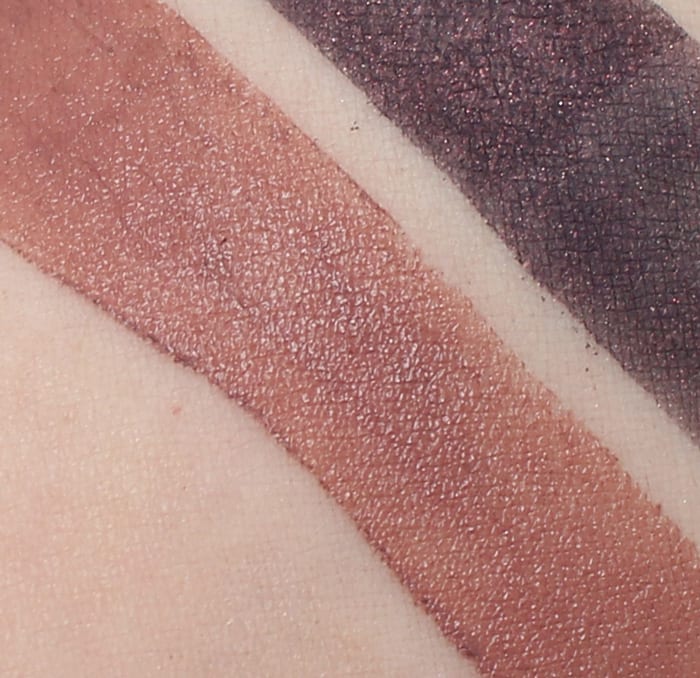 Outstretched Lipstick
Smokey dark greige. Moderate opacity, can be built up. Marshmallow flavoured.
To me this looks like a warm rosy beige with brown undertones. I don't see grey tones, but it's a pretty color. I think this sort of color is going to be very popular this Winter.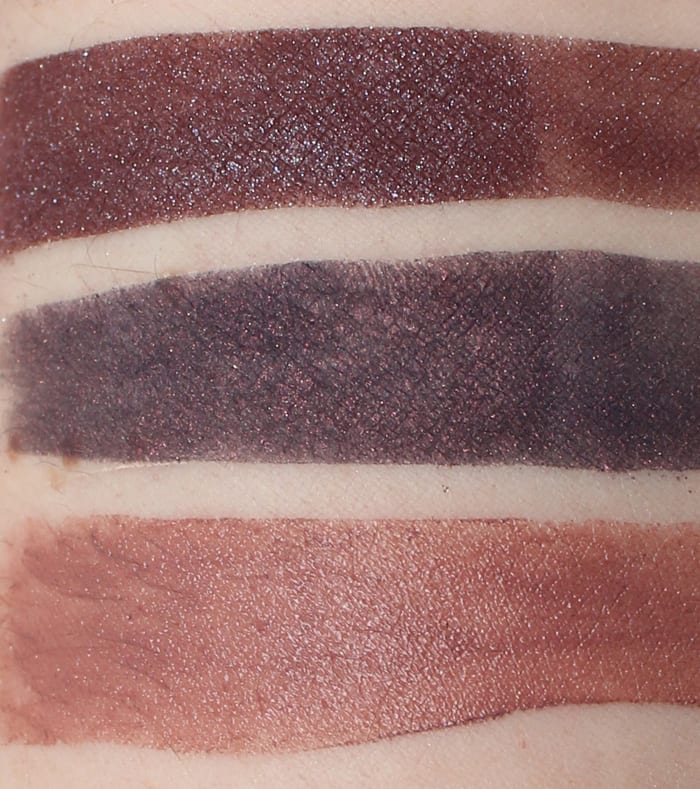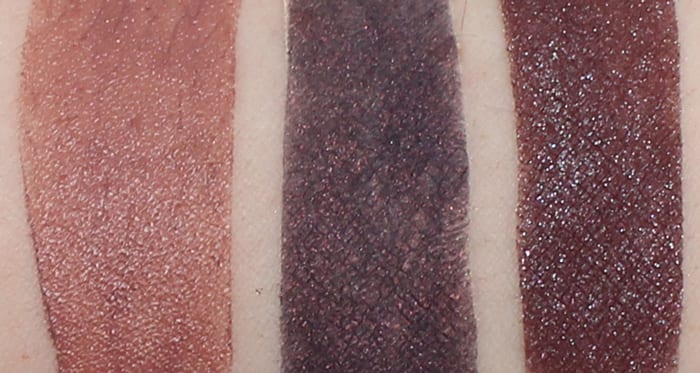 If you like the look of Hello Waffle, you can check out some of my other reviews of their permanent colors, like the Greek Gods and Goddesses and lots more here.
What do you think of these three shades from Hello Waffle?