The makeup challenge this week for the Never Too Much Sparkle group was a goth look. I had a lot of fun with it! I used a LOT of Sugarpill shades for this look. I also used Fyrinnae, Urban Decay, Morgana Cryptoria and Silk Naturals. There are a lot of pictures behind the cut!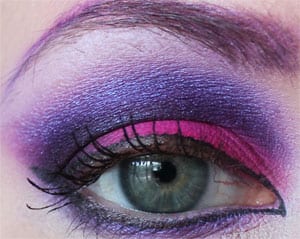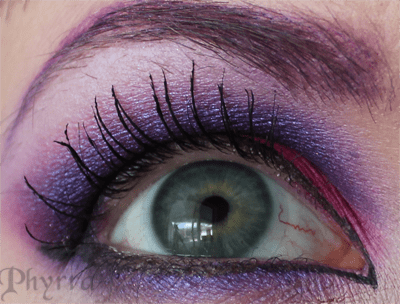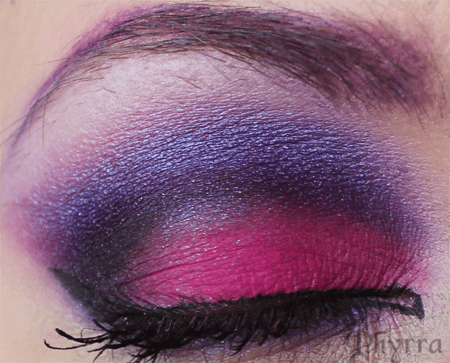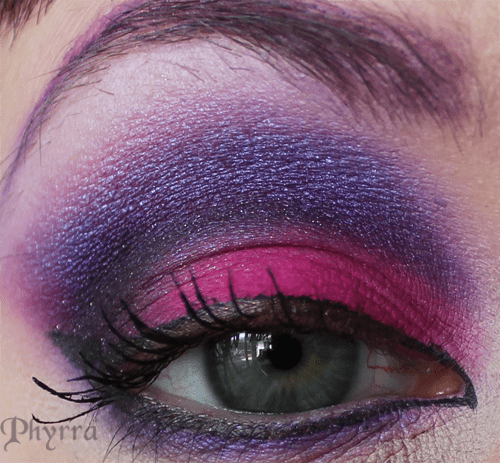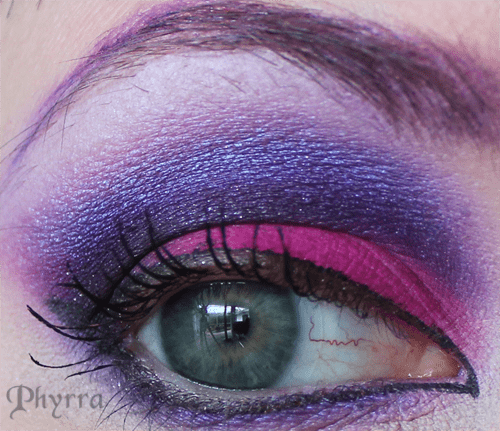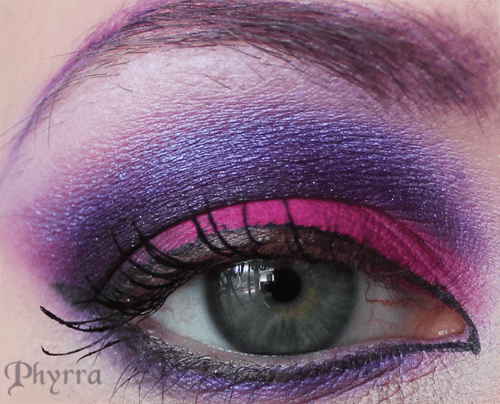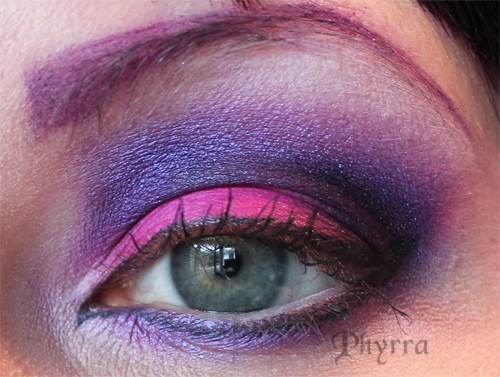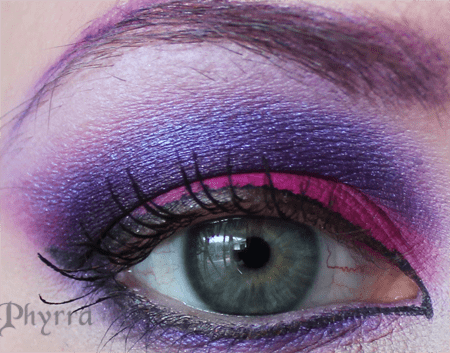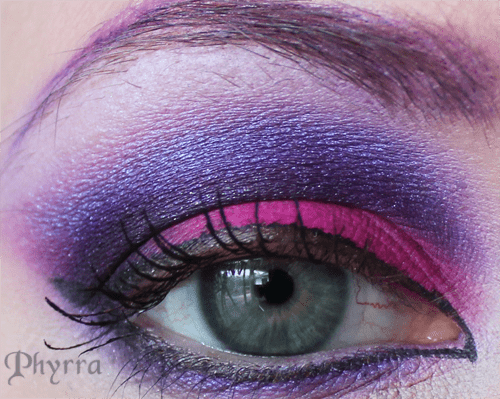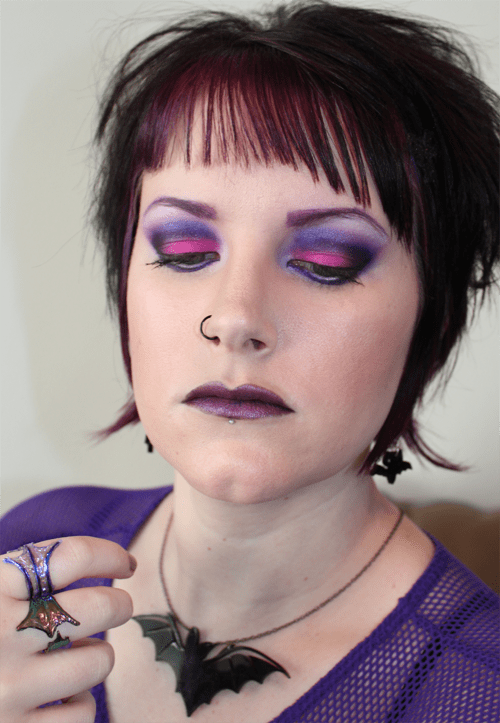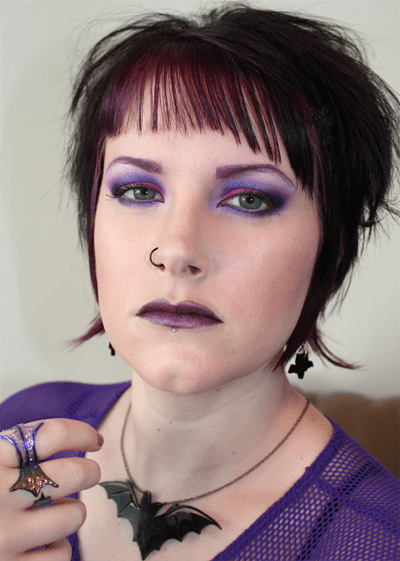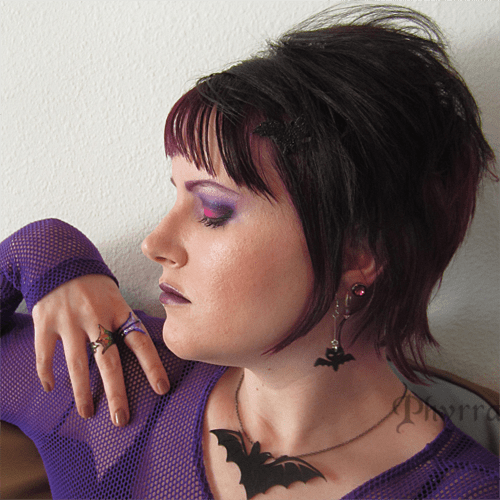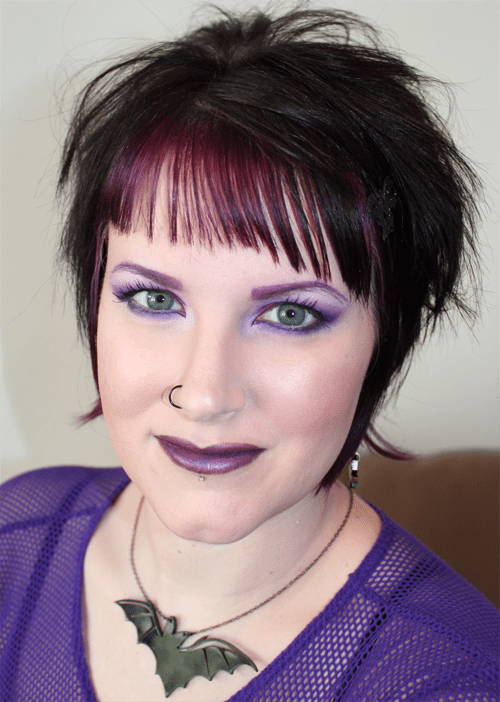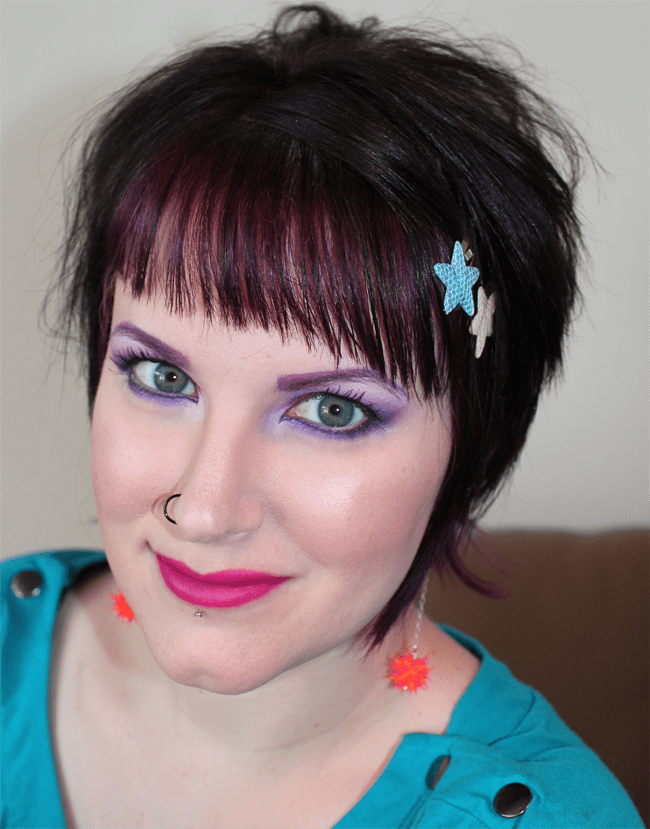 Eyes:
UDPP Eden – all over eyes and under eyes
Sugarpill Tako – all over eyes and under eyes, very lightly, later used under eyebrows and inner corners of eye
Make Up For Ever Dark Raspberry Matte 58 – inner lid, outer lid, crease
Sugarpill Dollipop – middle of lid, blended outward and upwards
Sugarpill Poison Plum – crease and lower lash line, blended out
Urban Decay Omen – upper crease and inner lower lash line
Fyrinnae Kuroneko – outer corner of lid and outer v, blended towards outer crease
Urban Decay 24/7 liner in Yeyo – lower water line, later added a tiny bit of Tako on top
Mirabella Magic Marker Eyeliner – upper lash line, winged out, winged inside, lower lash line
Sugarpill Poison Plum – used to define brows
Smashbox Lash Primer
Cover Girl 24 Hour Lash Blast Very Black Mascara
Cheeks:
Illamasqua Feline – a tiny bit as contour
Silk Naturals Petal – blush
MAC Lightscapade – highlight
Face:
Rain Cosmetics Conceal Reveal Flawless Foundation in Baby Doll Bisque – applied to t-zone of face and blended outwards onto cheeks, forehead and chin
Laura Geller Balance-n-brighten foundation in Porcelain – a tiny bit to add luminescence to the face
Silk Naturals Untinted Oil Control Blur finishing powder
Lips 1:
Nyx lipliner in Blackberry – lined lips and used lip brush to soften the edge
Nyx lipliner in Purple Rain – filled in lips and used lip brush to blend Purple Rain and Blackberry
Morgana Cryptoria Darkwave – applied with lipbrush to lips
Lips 2:
Nyx lipliner in Fuchsia – lined and filled in lips
MAC Lipstick in Quick Sizzle
If you are unfamiliar with the goth scene, there are as many subcultures of goth as there are eye shadows. I myself prefer graver / cyber goth / perky goth or gothic lolita, but Ray prefers old school goth. Wikipedia has decent articles on goth and cyber goth. You probably knew I preferred darkwave, since one of the recent lipsticks I named for Morgana Cryptoria is called Darkwave and my Kindle Fire shares that name.
For anyone loving the bat wing rings, you can get them at Darkling Dreams on Etsy.
For anyone who loves the bat necklace, you can get it at C.A.B. Fayre on Etsy.
For anyone who loves the baby bat earrings, you can get them at Putumayo Design.
For anyone who loves the bat hair clip, you can get it at Supernova Designs on Etsy.