Recently I purchased the Fyrinnae Pride 2013 collection. This weekend is Pride weekend and Pride parades, so it seemed appropriate to get these swatches up. I swatched the eyeshadows on Gosh Primer and pictures were taken under a daylight bulb with no flash.


Hitched
Bright, metallic satiny warm red. No sparkle, just a softly gleaming finish.
My Take
Enchanting metallic warm red. Love this.

Unicorn
Not white or cream, but iridescent transparent lavender (similar to Sakura) filled with multi-color sparkle.
My Take
Pale white with lavender iridescence and multi-colored sparkle

Queer Theory
Very bright warm pink without shimmer. May stain temporarily.
My Take
Gorgeous neon coral pink

Wizard's Wedding Cake
Bold icy blue shimmer, which changes to pink closer to light or at an angle, is set on a deep chocolate brown base. Much more striking in person.
My Take
Chocolate brown base with icy blue shimmer and pink iridescence, can appear purple.

Agenda
Multi-faceted neutral deep gray with a fine highlight of pink throughout. Not quite taupe (far more gray than it looks here), and low enough shimmer that it verges on a satin finish.
My Take
Beautiful deep grey with pink iridescence

Fashion Disaster
Bright cool pink, leaning toward "Azalea Pink", with a touch more purple. Similar in hue to our old Shangri-La, but more bold and without shimmer. This shade may stain temporarily.
My Take
Awesome bright azalea pink with purple undertones, nearly neon on me.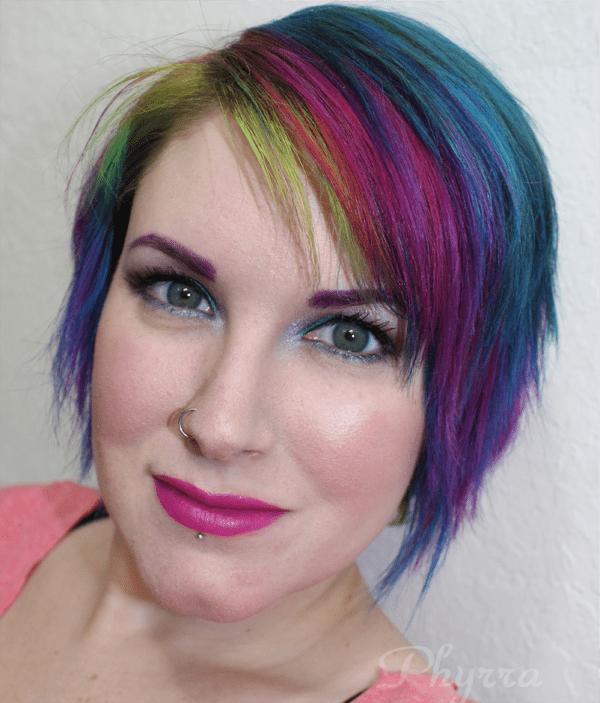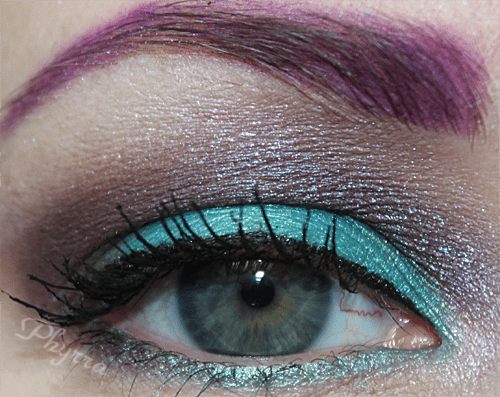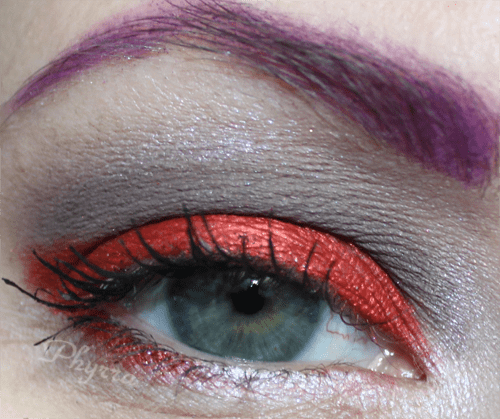 I really like this collection. I didn't expect to fall in love with Hitched or Wizard's Wedding Cake, so that really impressed me. Fyrinnae says that everyone is in love with Wizard's Wedding Cake and it's selling well. I figured I'd love Unicorn and Fashion Disaster, which I do.
Which colors are your favorites?