A while back I purchased the Tonymoly Luminous Pure Aura CC Cream

SPF30 / PA++ to see what the CC Cream Hype was all about. For 1.75 oz of product, it's a really good deal. If you are unsure of what a CC Cream is supposed to do, CC Creams are supposed to have high SPF, alleviate uneven skintones, and have a lighter and better texture so your real skin shines through.
Price
$12.85 for 1.75 fl. oz. from Amazon.com
Ingredients
I had to take a picture of the packaging because I can't find the ingredients online.


Animal Testing Policy
Buzznet says they are cruelty-free.
The Website Says
TONYMOLY Luminous Pure Aura CC Cream CC cream makes perfectly natural skin tone as providing natural color change and skin care effect with moist radiance. Black/red/yellow color capsule pops and perfectly mixes up upon applying on skin to naturally conceals redness and imperfections. 7 Free – parabene, benzo phenon, talc, mineral oil, organic pigment, sulfate surfactant. Skincare – Uv Protection, Anti-wrinkle, whitening, water base 45%, moisturizing up. Makeup – Color change fitting skintone, perfect appliance, gorgeous tone correction, blemish coverage, radiance + aura
* Sunscreen
* Whitening
* Wrinkle Repair
* Radiance
* Moisture
* Primer
* Makeup Base
Shades Available
1 Color adjusting shade.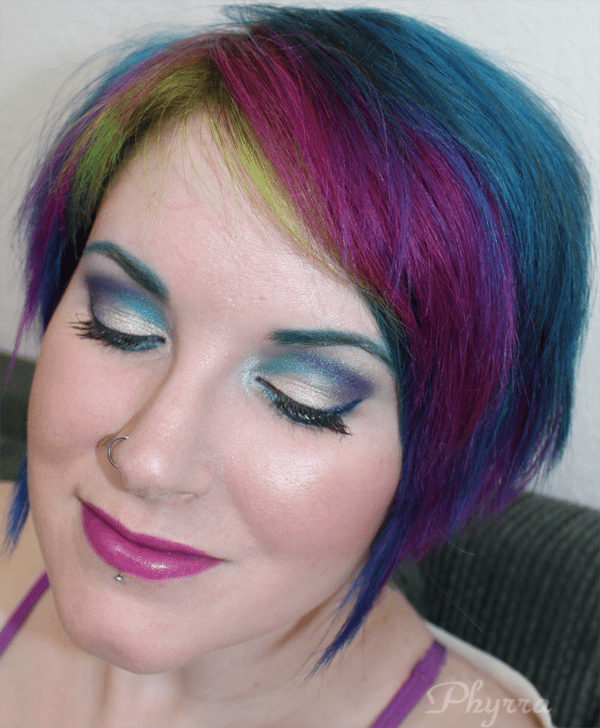 This comes packaged in an airless pump, which keeps the ingredients light free and away from the air, so it doesn't degrade. I think the Tonymoly Luminous Pure Aura CC Cream is beautiful. It lets my real skin shine through without making me look like a wet rat. It does have a dewy finish, which has taken some time for me to get used to. I find it nicely moisturizing. I still wear my PCA Skin Weightless Moisturizer with SPF 45 underneath it, which is what I do with all of my products. Because I live in Florida and the sun is brutal here, I feel like I can't ever be too careful with sun protection.
I can't speak to it having whitening properties, because my skin is already light and I'm not trying to lighten it even more. I do think it does a great job of keeping my skin hydrated without it becoming a total oil slick. If I set it with NARS Light Reflecting Loose Setting Powder, it looks really nice. It does work well beneath a powder or liquid foundation but I like the looks of it on its own.
I thought the one shade self-adjusting would be gimmicky, but it really works! You blend it in and it changes to match your skintone. It does have a sweet sort of flowery scent that eventually fades. I'm usually put off by scented foundations but this one smells pleasing to me. It really does a nic ejob of evening out my skintone and blurring imperfections without feeling heavy or cakey.
Overall, I'm thorougly impressed with the Tonymoly Luminous Pure Aura CC Cream

SPF30 / PA++. It's a fantastic cc cream, especially for the price! You don't normally find 1.75 fl. oz for $12.75.
Have you tried any CC Creams? What's your favorite?