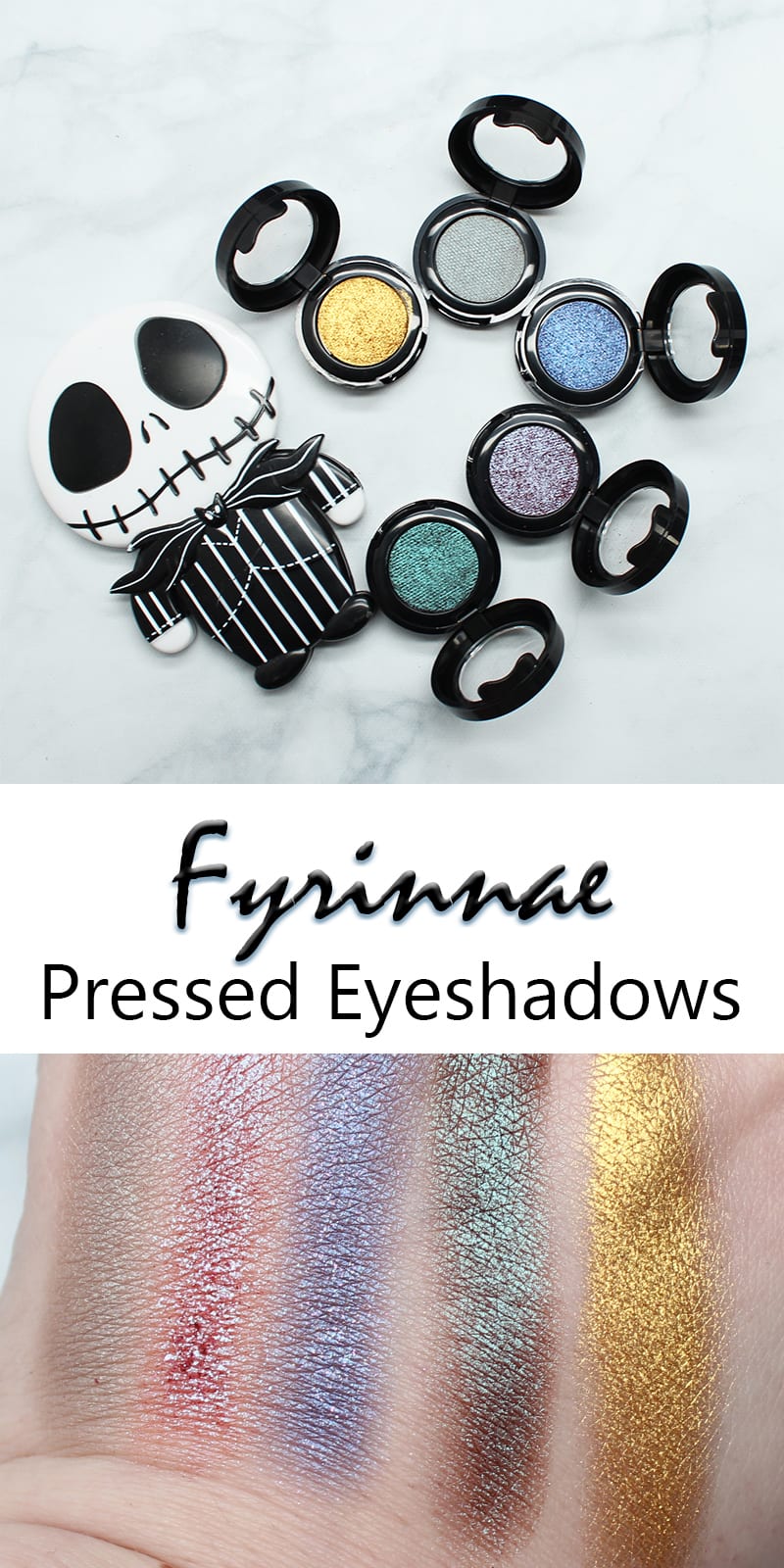 Today I'm sharing Fyrinnae pressed eyeshadows with you. Fyrinnae brought their pressed eyeshadows back and the colors are gorgeous. While I certainly love loose shadows, I also appreciate having pressed shades too. Fyrinnae is cruelty free and vegan.
Fyrinnae Pressed Eyeshadows
Where to Buy
Fyrinnae
Price
$9 each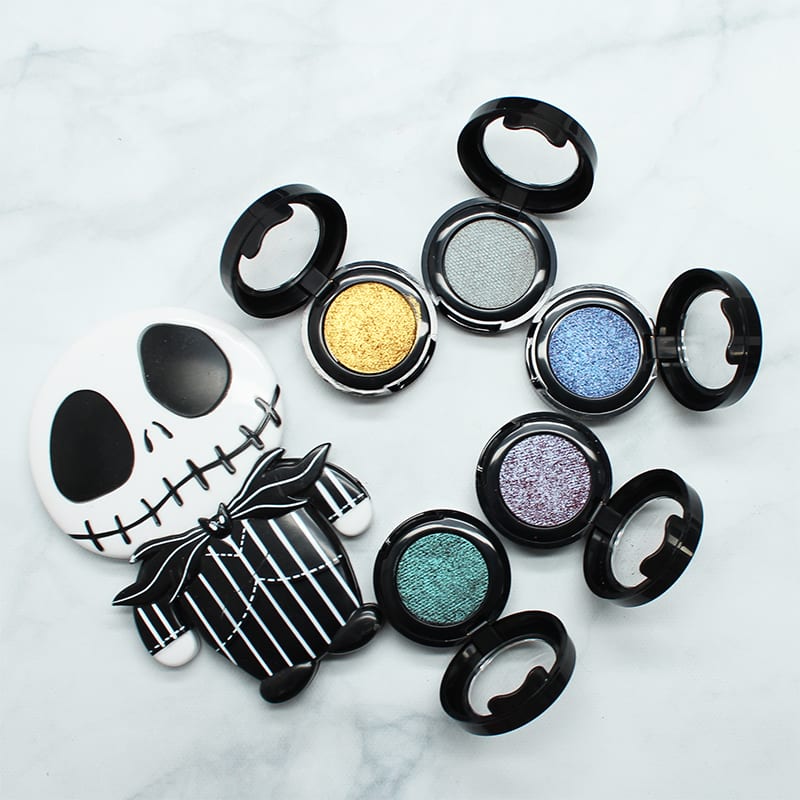 Fyrinnae Pressed Eyeshadows Video Swatches
Above is a video from my Instagram that shows the colors in action.
Fyrinnae Pressed Eyeshadows Swatches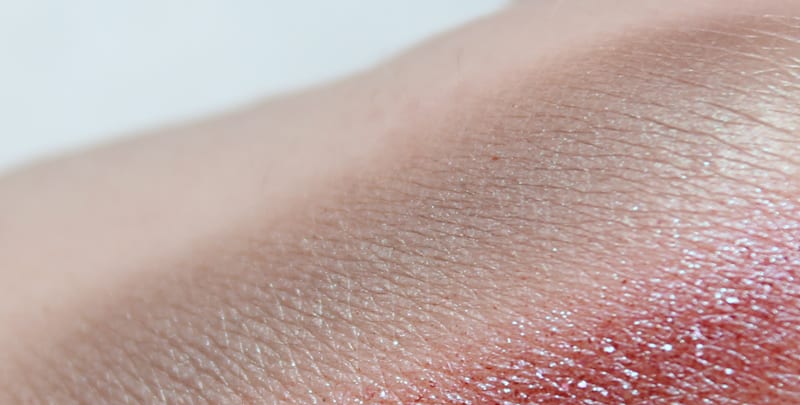 Work Safe Blue
Slightly satiny deep taupe with a light blue highlight.
This shade used to be known as Damn Paladins. I love the older name because of the World of Warcraft reference. I want to try this shade as a transitional color on the hood of my eyes.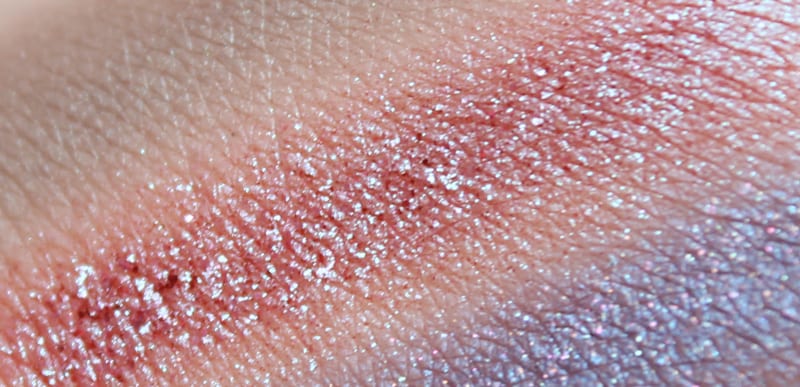 Dark Bidding
Blue sparkle and a blue-pink base turn red to orange to almost gold when brought closer to light or at an angle.
This is really gorgeous and in the video you can see the base changing color. This color is gorgeous if you layer it over a more opaque shade, too, like a red or pink.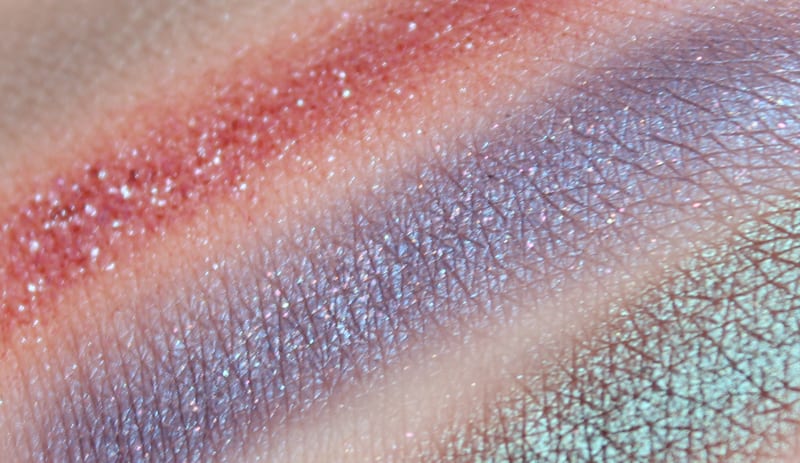 Because Cats
A wine-grape violet layered on a dark base, sprinkled with a rainbow of sparkle.
This is one of the best purples ever. If I had to use just one purple for the rest of my life, it would be this one. The name cracks me up too. Put this on top of black and be amazed at the sparkle.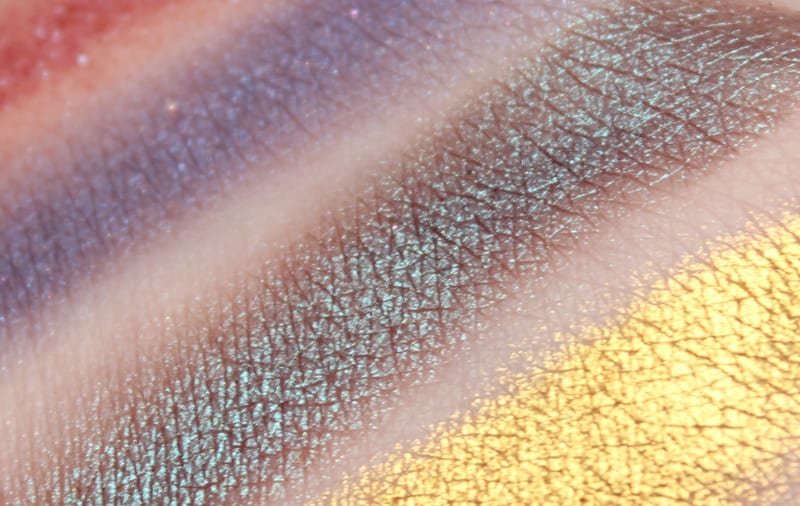 The Alchemist
Striking green-aqua shimmer on a semi-transparent black base (will be opaque over a sticky base, but not over primer). Closer to light or angled, it turns violet, purple, then dark pink.
This color is gorgeous. I couldn't even capture all the color changes in my video. This one kept wanting to show the aqua green shimmer on top of a grey-brown base, but it does change to pink and purple. Those colors are just camera shy.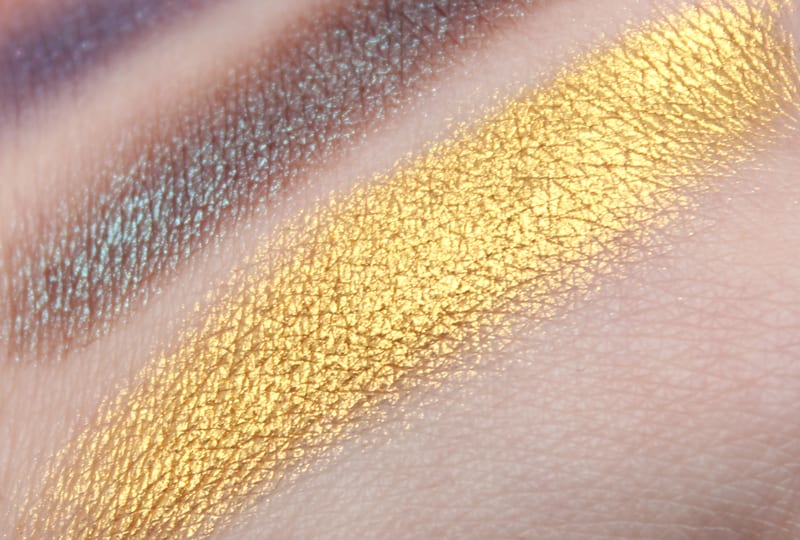 Luxury
Brilliant, shimmering, metallic yellow gold. Our most intense gold shadow.
This is such a luxe gold. It really lives up to its name. I love it!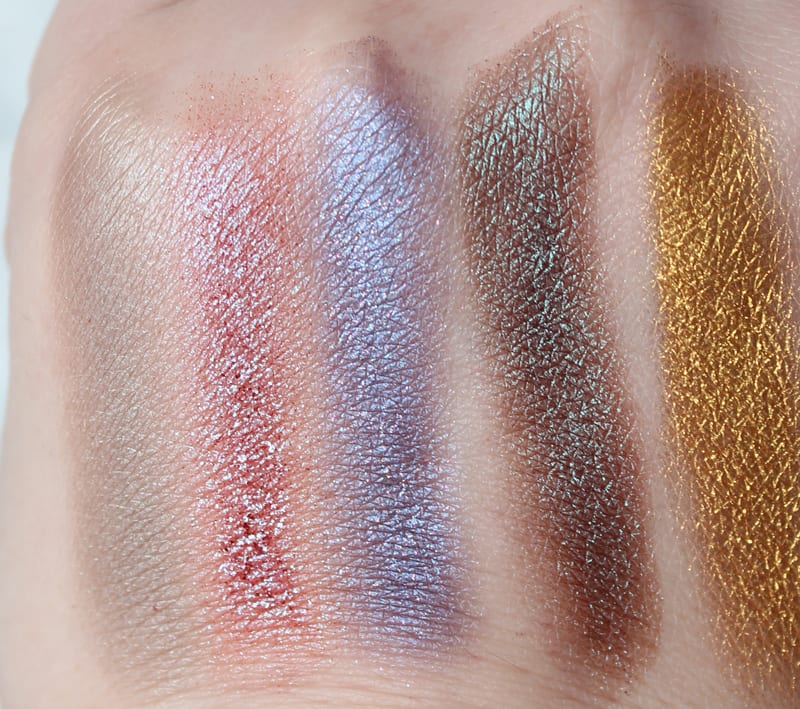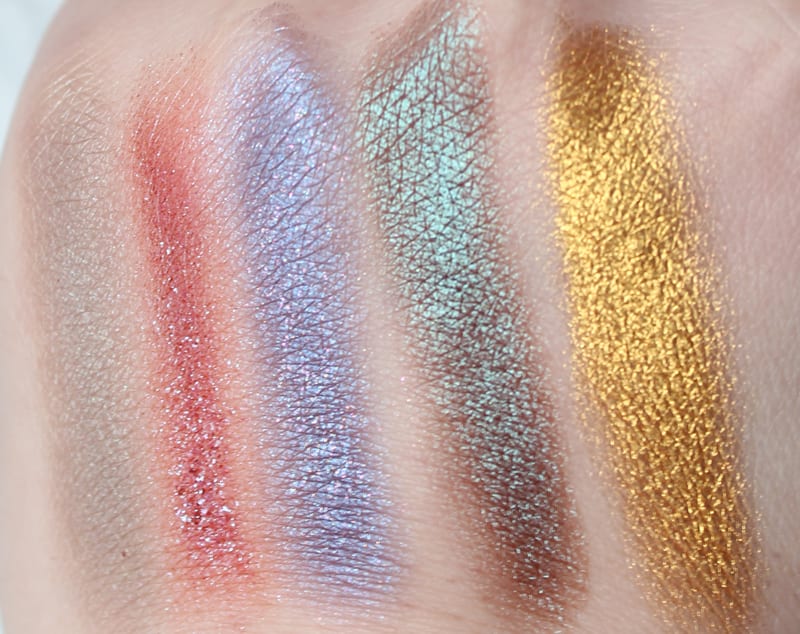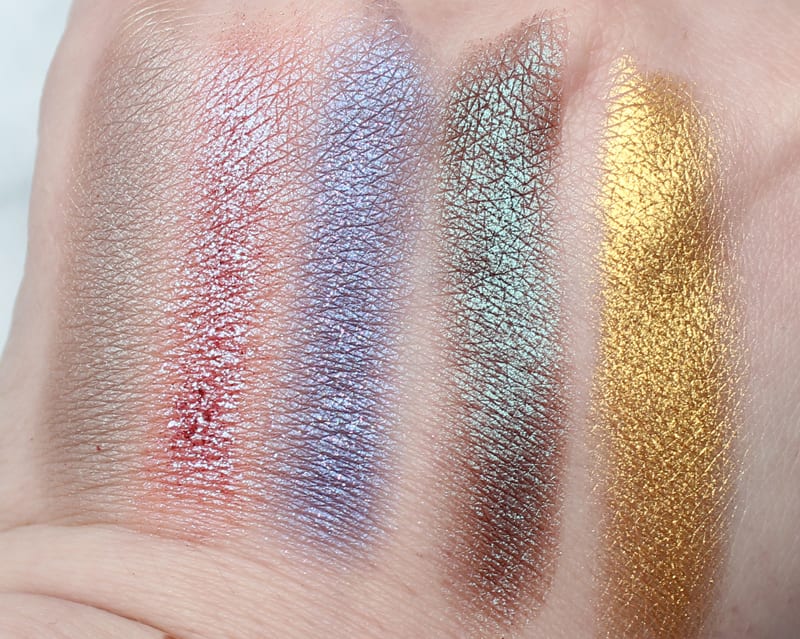 Now, I normally swatch eyeshadow on primer, but I swatched these on my bare skin with a finger tip. I still recommend using eyeshadow primer and a brush. I was just excited to play with them.
While I know Fyrinnae is well known for their loose eyeshadows, I think they do pressed very well. The shades are gorgeous, rich, pigmented and complex. I feel like they wear as well as their loose counterparts. For the super sparkly ones, I do recommend using Pixie Epoxy to make the  most of the color.
What do you think of the Fyrinnae Pressed Eyeshadows? 
More to See