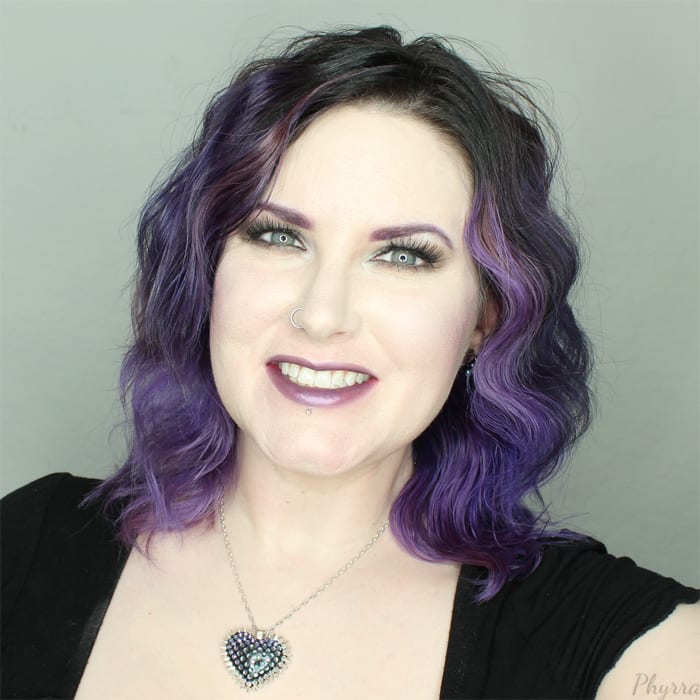 I have to tell you about Fyrinnae Misfit lipstick. I love it. It's described as a light metallic grape soda purple. It's pure magic, especially with my hair color. I used a tiny bit of Colour Pop Brills pencil to line the edges of my lips. I didn't want to change the color of the lipstick but I did need the solid edges. It starts out semi-sheer, so you have to build it up a bit. But it's worth it! It's so smooth and comfortable to wear.
Fyrinnae Misfit Lipstick
This post contains a mix of press samples and products purchased by me.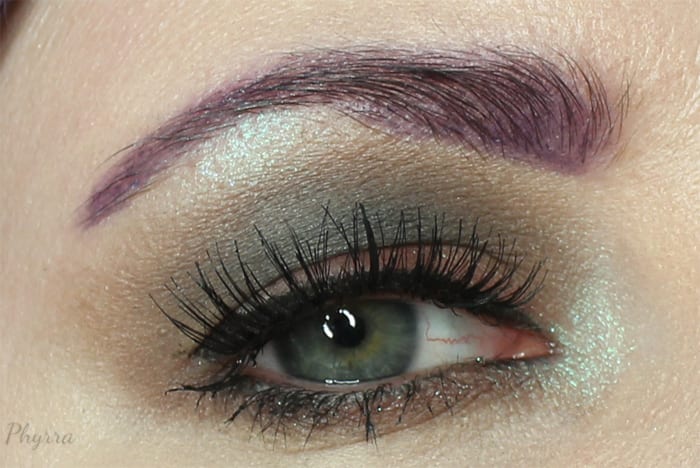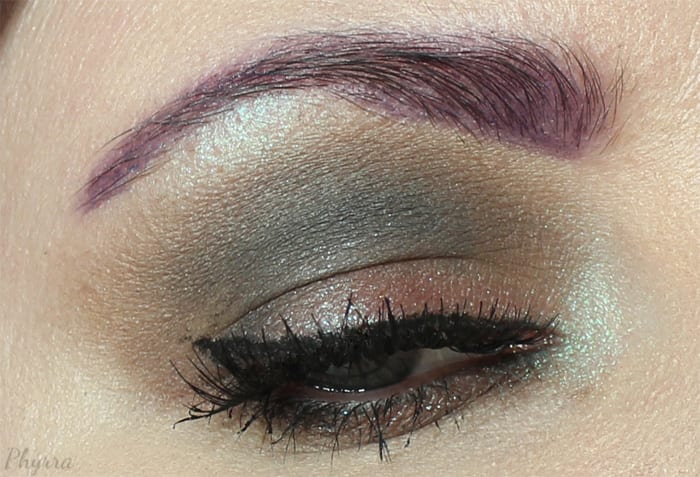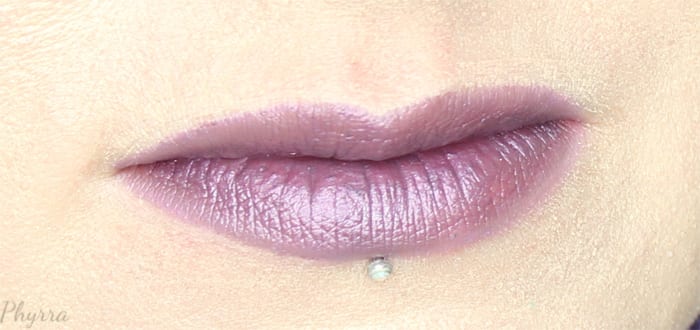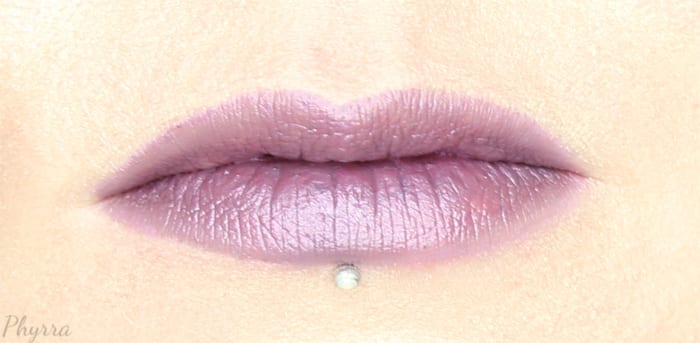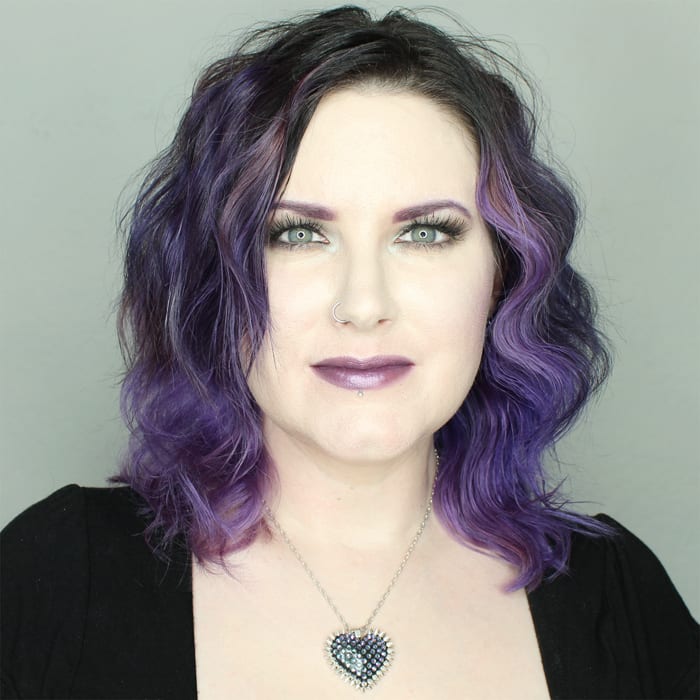 Eyes
Too Faced Shadow Insurance
Too Faced Chandelier (Stardust) – browbone
Colour Pop Adios (Rebound)- lid, hood and lower lid
Colour Pop Tink – hood, upper and lower lash line
Colour Pop Kindness (Metamorphosis) – lid and lower lid
Sugarpill Lumi – inner corners of eyes and under brows
Ardell Demi Wispies False Lashes
NARS Eye Paint in Black Valley – to blend the lashes and line the upper waterline and upper lash line
MAC Grape Pencil – brows (purchased when MAC was cruelty free)
Face
Cover FX Illuminating Primer + Custom Cover Drops N10 + Glossier Perfecting Skin Tint Light + Custom Infusion Drops Calming
Cover FX Total Cover Cream N10 – concealer
OCC John Doe – contour
OCC Miriam – blush
Notoriously Morbid Osteomancy – highlighter
MAC Lightscapade (purchased when MAC was cruelty free)
Lips 
Colour Pop Lip Pencil in Brills – to line edges of the lips
Fyrinnae lipstick in Misfit
Let me just say, I've been testing out a lash glue that's latex free and so far hasn't irritated my eyes. It is a MILLION times easier to use lash glue to apply false lashes than to use the lash tape I'd been using for years. With all the tricks that I've learned for putting on lashes, if I can use lash glue I'm actually good at it!
My skin is really angry from a ton of time spent out in the heat and humidity for the past few weeks. I've got a million little zits on my face from my rosacea flaring up and it really sucks. I've been using Embrolisse Lait-Creme Concentrate + Paula's Choice Hyaluronic Acid + Moisture Renewal Oil Booster to help with the redness. I've also started using the Cover FX Custom Infusion Drops in Calming, which is really nice. And of course, I'm taking my Oracea pills.
I have a ton of lip products I want to swatch but every time I wipe off a lipstick to put on a new one I end up with more zits, so I've got to get my skin under control first.
If you've been on the fence about trying Fyrinnae's new lipsticks, pick one and give it a try! I love Misfit and I'm so glad I splurged and bought a bunch. So far I've bought Misfit, Elven, Space Western, Witchcraft, and Drawn That Way (who doesn't love a Jessica Rabbit reference). The formula is really comfortable on my lips.
What do you think of Fyrinnae Misfit Lipstick?